POPSICLE WEEK! Billy over at Wit and Vinegar decided to organize a popsicle week in the blogosphere, and I love him for it. Hop over to this page to see all of the other awesome bloggers who are participating. If you find yourself in the midst of a heatwave and want to get your popsicle-making on, there are some delicious options on that page.
I haven't told you this but this summer has been all about beer in my house. Sours have taken center stage. Josh and I will usually get a large format bottle of something we haven't tried before and have it with dinner. And in typical girl fashion, I usually dig the tart, fruit-flavored beers. Enter: cherry lambic. Lambics aren't always flavored with fruit, though they're usually always puckery and sour, all in a good way of course. Cherry lambics (kriek lambics) are fermented with sour cherries and omg are they good. If you're ever at a good beer store (or even Whole Foods), pick a bottle up, you'll love it. You can drink some with dinner AND then use the rest to make these popsicles.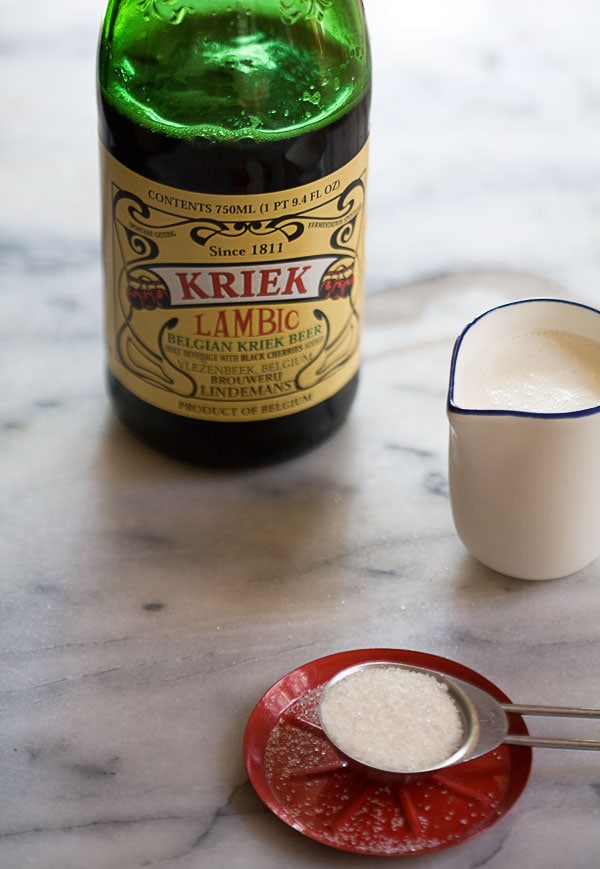 These popsicles are tart, puckery, taste like beer (!!!!) with a strong cherry flavor. And like most popsicles (minus these), these popsicles are sooo easy. No roasting of fruit (which I did the first go-around and found unnecessary)! Cherries and sugar go in a blender. Blend. Then beer is added and mixed in. That's it! The sweetened cream and cherry mixture are layered in popsicle molds and dazzzz it.
These popsicles taste like a sweet cherry lambic. They're sweet, puckery, have notes of beer (!!!) and the cherry flavor is front and center. I hope you make my new obsession.
Happy Popsicle Week!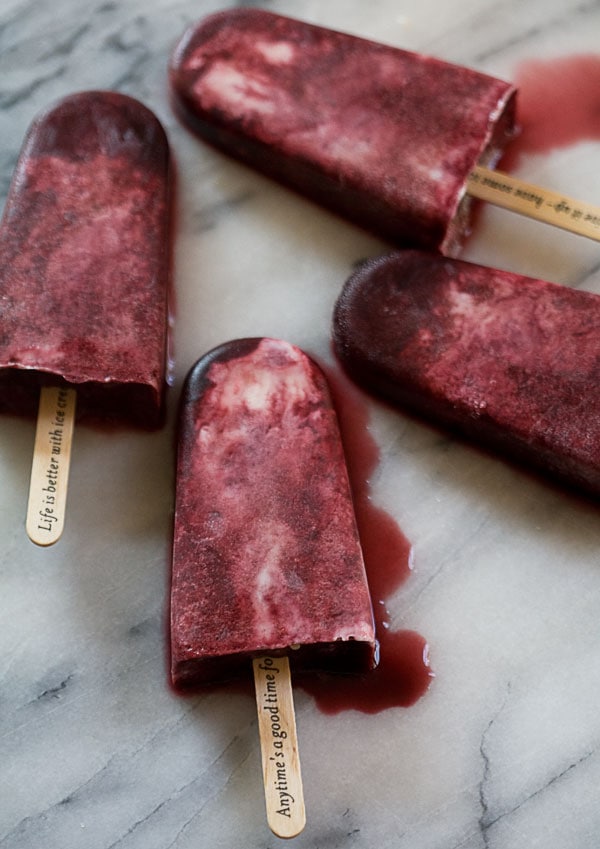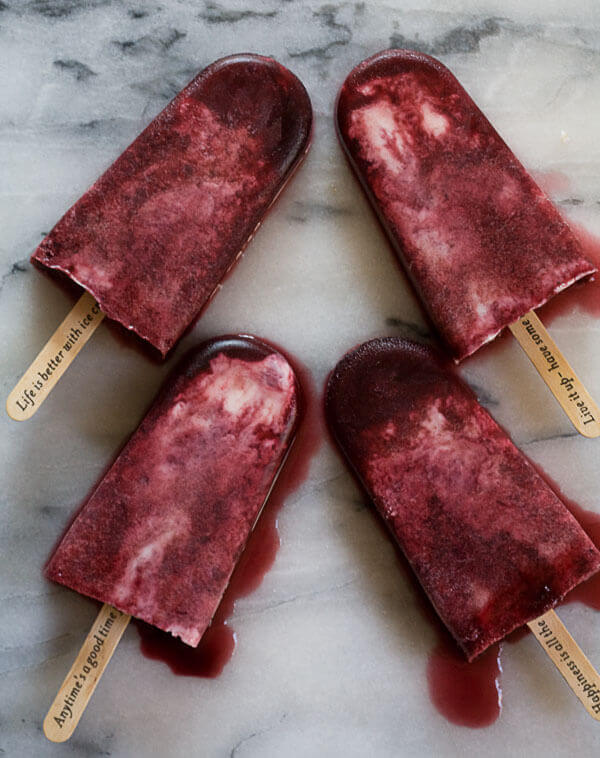 Beer Popsicle: Cherry Lambic and Cream Popsicle
Print
Serving Size:
4
(BUT PLEASE DOUBLE!)
Ingredients
2

cups

about 1/2 pound chopped cherries 2 tablespoons organic cane sugar

3/4

cup

cherry lambic beer

1/4

plus 2 tablespoons cup heavy cream

2

tablespoons

organic cane sugar
Directions
To the jar in a blender, add the chopped cherries and sugar. Blend until completely smooth, about 1 minute. Pour in the cherry lambic and pulse for 10 seconds, just until combined. Set aside to allow the bubbles to go away.

In a small bowl, combine the heavy cream and sugar. Fill the popsicle molds with the cherry lambic mixture about 1/4 of the way. Next, layer with a few tablespoons of heavy cream and then the rest of the cherry lambic mixture. Pour the rest of the heavy cream into each of the popsicles and transfer to the freezer. At the one-hour mark add the popsicle sticks to each popsicle. Freeze overnight. Run the popsicle molds under warm water to loosen. Eat immediately!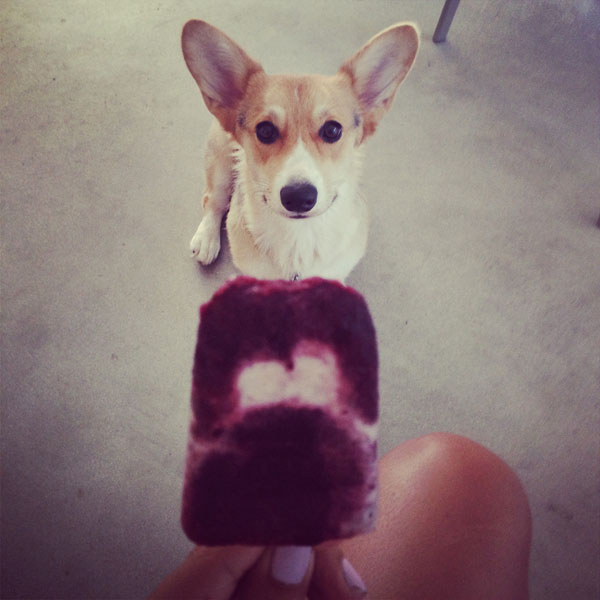 I mean…even Amelia loved them.