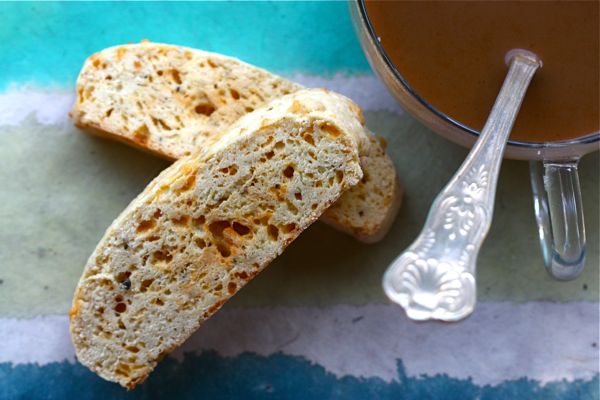 Have you ever had a savory cupcake? I have. A fancy famous chef made it for me. It was $15. I didn't like it.
Have you ever had savory bread pudding? I have. Incredible.
Have you ever had a savory pudding ? Just no.
Have you ever had/heard of savory biscotti? Up until last weekend, I had not. I came across it on the internets and was fascinated upon first sight. And since it's all up in your face, pictured above with a cup of steamy coffee, it's obviously a major yes. Duh.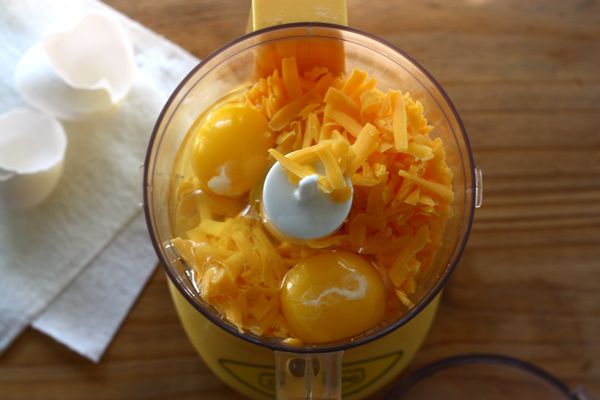 The dough comes together in about 10 minutes...and all in a food processor.
This means you're not making a mess. No one likes a bunch of clean-up.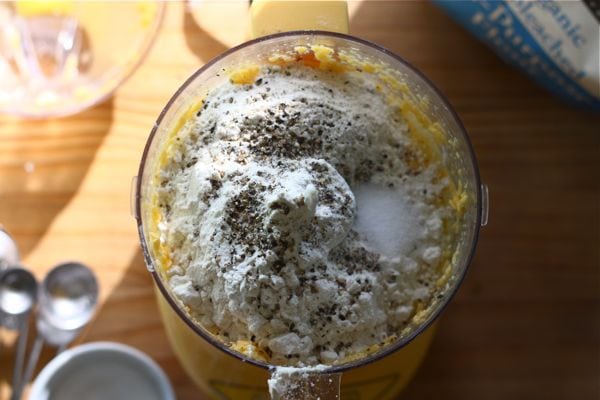 If you don't have a food processor. You can do it by hand. Just be sure to grate the cheese finely, rather than the big grates you see pictured above.
Shape it. Bake it. Let it cool. Bake it again.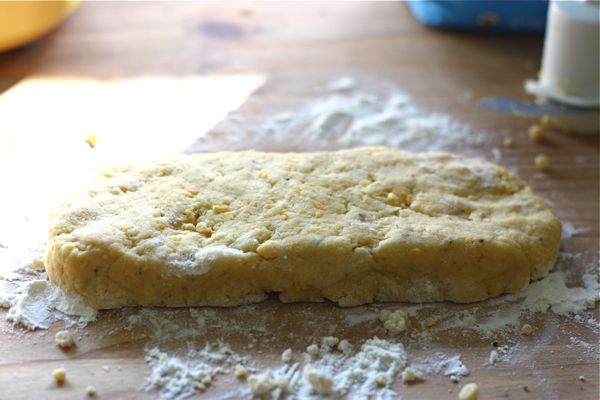 The black pepper and cheddar love each other in this twice baked cookie.
Super cheesy...with the perfect amount of kick. I'd recommend one on the way to work with your morning cup. In the afternoon with some black tea.
I dunno. Maybe even as a substitute for a dinner roll? (Am I stretching? Probably.)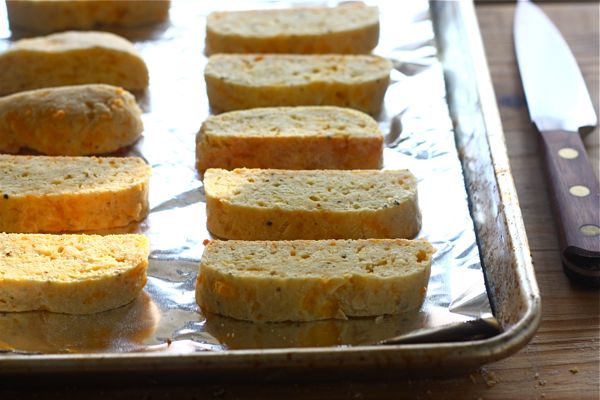 Cheddar Black Pepper Biscotti
Print this recipe!
2 eggs
1 cup grated Cheddar cheese
1 cup plus 2 tablespoons all-purpose
½ teaspoon baking powder
1 ½ teaspoons freshly ground pepper
¾ teaspoon salt
1. Heat the oven to 350 degrees and line a baking sheet with parchment paper. Put the eggs and cheese in a food processor and process until yellow and thick, about a minute. Add the flour, baking powder, salt and black pepper and pulse three or four times, just to integrate the dry ingredients; you don't want to overwork the gluten in the flour.
2. Turn the dough out onto a lightly floured surface and gently knead it until it holds together — it may be a bit crumbly at first. Shape the dough into an 8- to 10-inch log, transfer to the prepared baking sheet and gently flatten.
3. Bake until the log begins to color and is firm to the touch, 20 to 25 minutes. Cool for about 10 minutes, then cut on the bias into half-inch slices. Lay the biscotti flat on the baking sheet and bake until crisp and toasted, 15 minutes; turn and toast the second side for another 10 to 15 minutes. Cool completely before serving.
Recipe tweaked from Mark Bittman
Yields 12