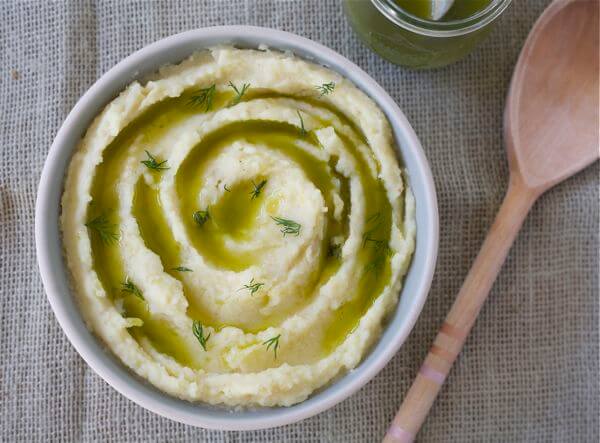 If there were an award show like, say, the Golden Globes (for vegetables), celery root wouldn't be invited. Celery root would be the bathroom attendant handing napkins to chantrelle mushrooms. Or celery root might be hired to direct the limos, which would be full of fancy, purple cauliflower and haricot vert.
Celery root would go home after the award show to hang out with her kids and put food on the table. Celery root is a good lady; a humble, good lady. Not glamorous, not fancy, not famous but totally awesome.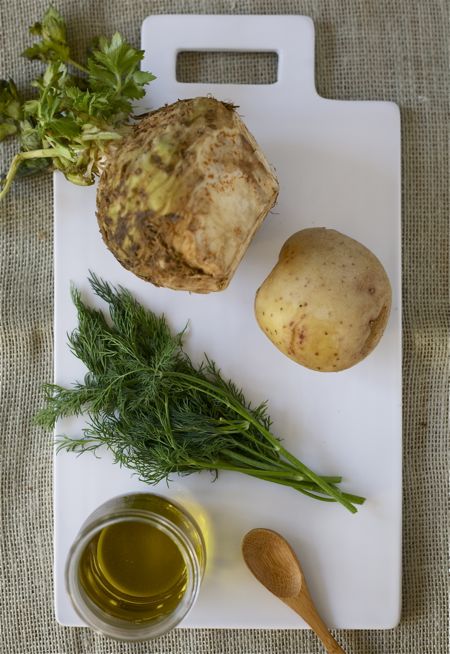 This celery root mash is like an updated, more interesting version of mashed potatoes.
It's made similarly by boiling the celery root and single potato.
The cooked celery root and single potato are then pulsed in a food processor until they're somewhat smooth.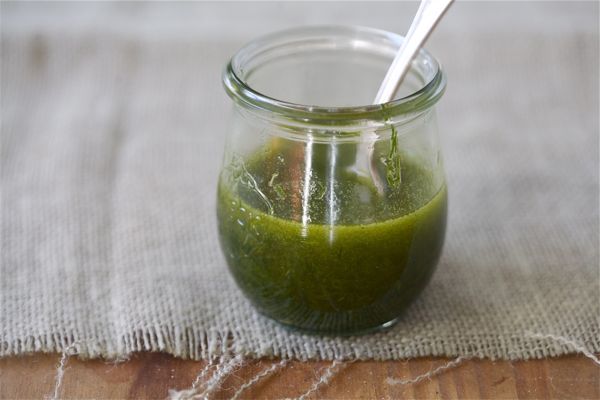 When they're added back to the pot, a good amount of butter and cream are added to give that extra amount of comfort.
I love the addition of celery salt, too.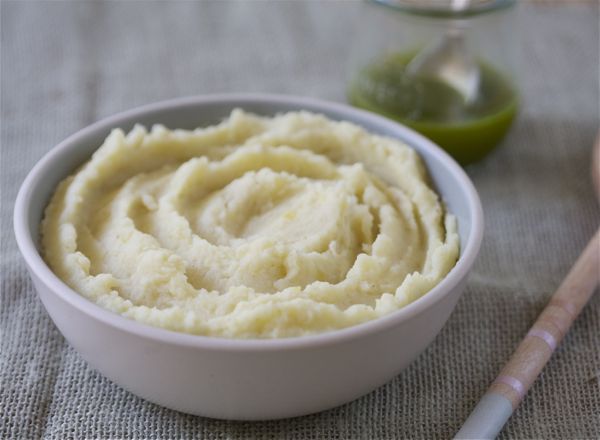 I'm pretty sure I've loved celery since the beginning of time. I mean, ants on a log?! My childhood favorite.
Dr. Brown's Celery soda and a pastrami sandwich? LOVE.
And I'm really obsessed with the idea of juicing celery and making celery ice cubes for bloody mary's.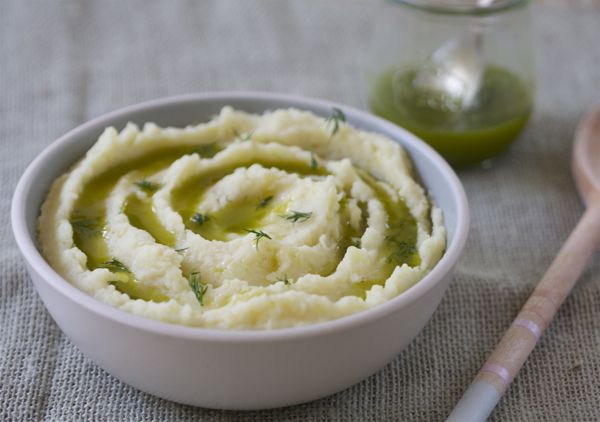 Oh and the dill oil is such a lovely addition. It adds a really refreshing element to a bowl of comfort.
In Los Angeles we're experencing a crazy cold winter. I'm talking in the thirties! THIRTIES! For Los Angeles, that's a bit insane. But I'm totally loving it because I get to make things like this and enjoy them so completely.
Celery root, you are middle-class and I love you.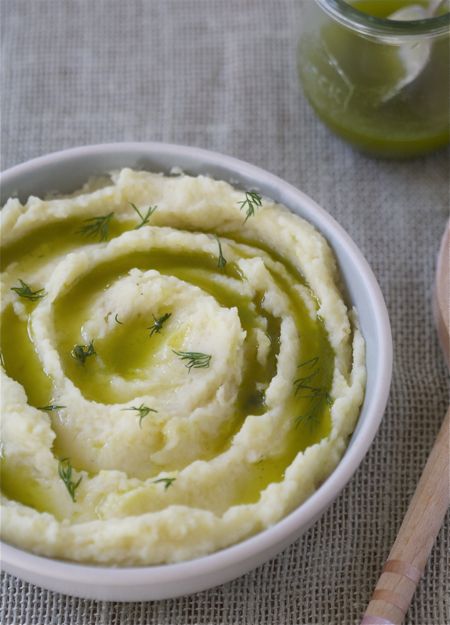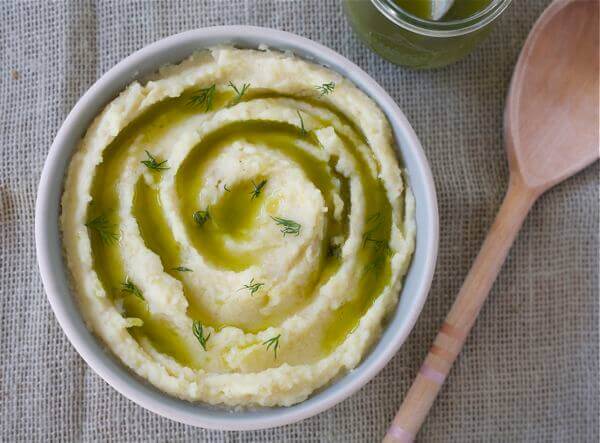 Print Recipe
Celery Root Mash with Dill Oil
Ingredients
Celery Root Mash:
2

celery roots

about 2 pounds, peeled and cubed

Salt

1

medium potato

peeled and cubed

2

garlic cloves

peeled

4

tablespoons

unsalted butter

cubed

1/4

cup

heavy cream

3/4

teaspoon

celery salt

1/4

teaspoon

white pepper

Salt
Dill Oil:
1

medium bunch of dill

1/2 ounce

3/4

cup

olive oil

Salt
Instructions
Fill a medium pot with water and place it over moderately high heat; add 2 teaspoons of salt to the water. Once it reaches a boil, add the celery root and cook for 10 minutes. At the 10 minute mark, add the potato, and cook for an additional 10 minutes.

While the celery root and potato are cooking, make the dill oil. To a food processor, add the dill and olive oil; pulse until the dill is broken up into little bits. Transfer to a glass jar and allow to sit while you finish the celery root mash.

After cooking for 20 minutes, the celery root and potato should be tender when poked with a fork. Turn off the heat and drain the celery root/potatoes in a colander and carefully add them to a food processor, along with the garlic cloves; pulse until smooth. Note: You may have to do this in batches, depending on the size of your food processor.

Add the pureed potato and celery root back to the pot and turn the heat to low. Mix in the butter, cream, celery salt and pepper. The mixture should be thick and smooth(ish). Salt to taste. I ended up adding an additional 1/2 teaspoon of salt.

If you like (I did), run the dill oil through a small sieve, catching any dill leaves and discarding. The oil will be a pretty bright green. Add the celery root mash to a bowl and pour the oil atop, along with a few fresh dill leaves. Serve immediately.