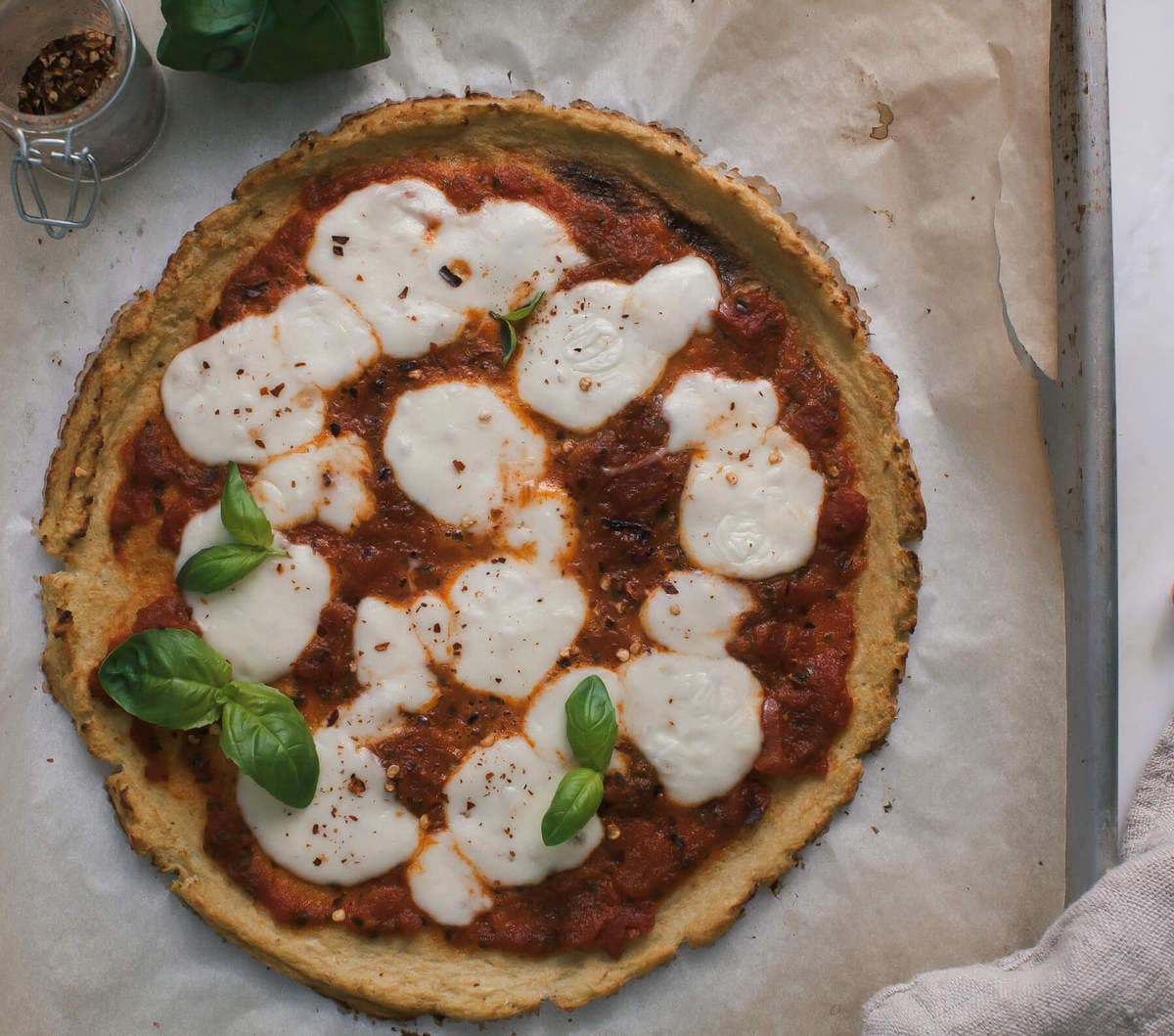 I've seen cauliflower pizza crusts around for a while. And each time, I shook my head like oh hell no. Because I'm what you call a real pizza lover type of person. I like real crust, real gluten, real carbs.
But for the past few months (since the beginning of the year), I've been working out like crazy (mainly because I've started to really like it) and have been searching for something healthy-ish to eat at night when I want pizza.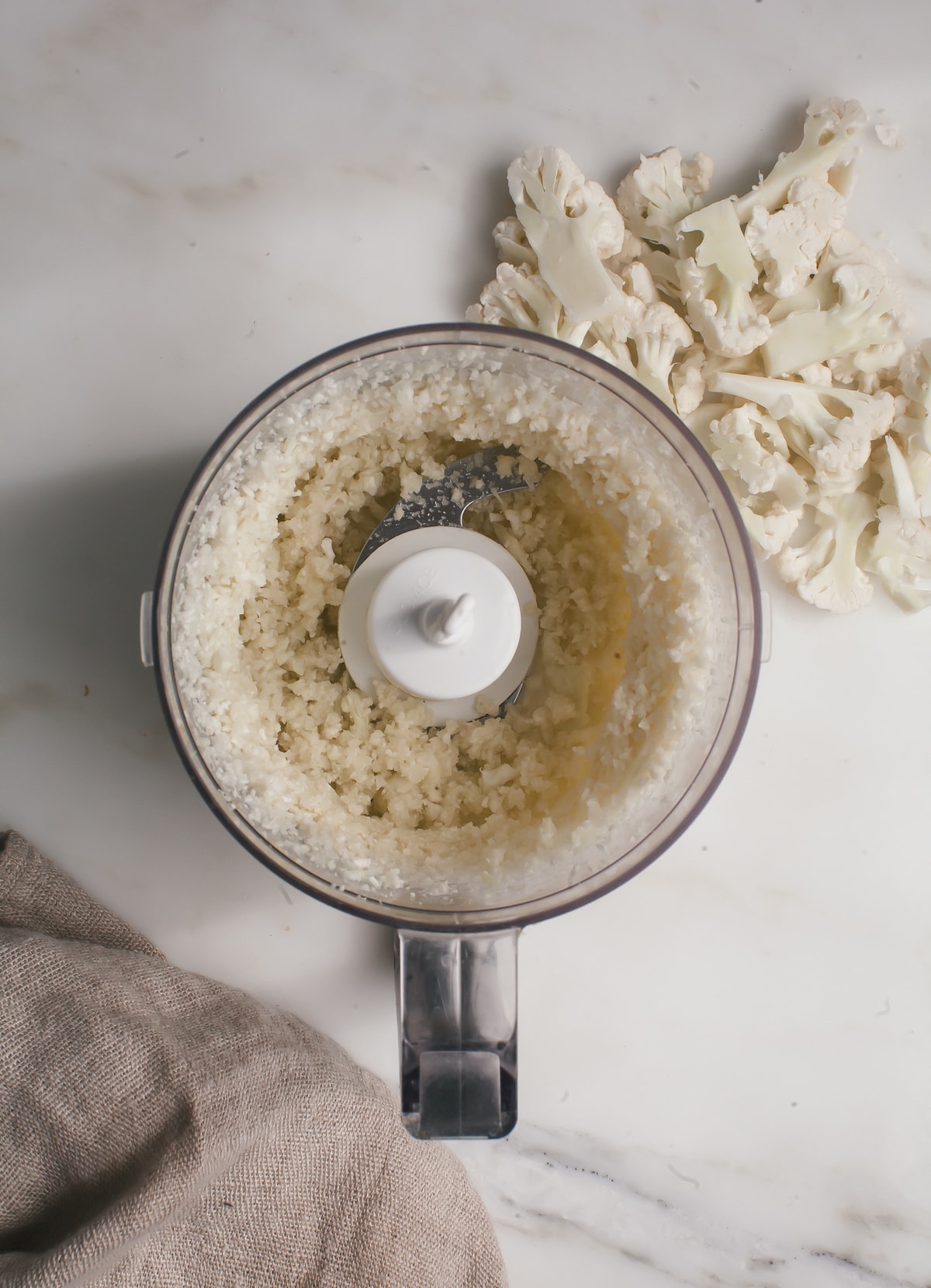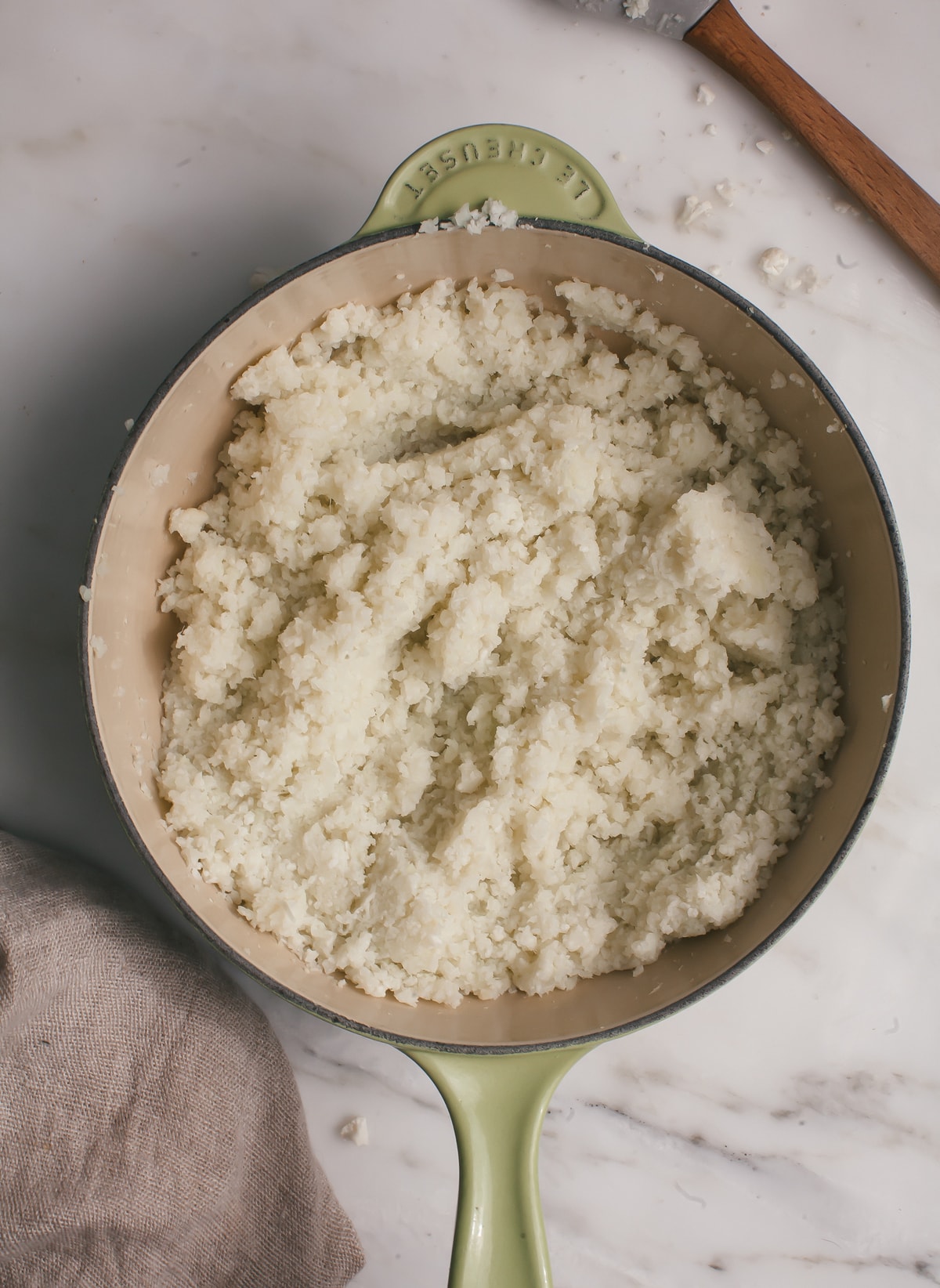 The thing you need to know off the bat with something like pizza crust made from cauliflower is this: It is not nearly as good as regular pizza crust. It's just not. So once you accept that then you can move on and eat a slice and be ok with it.
The cauliflower crust begins with making cauliflower rice.
The second step is steaming it until it's super soft. The real trick though with successful cauliflower pizza crust is wringing it in a cheese cloth (or towel) to rid it of all its water. If there's any moisture left in the cauliflower, it won't crisp up and it'll result in a soggy crust.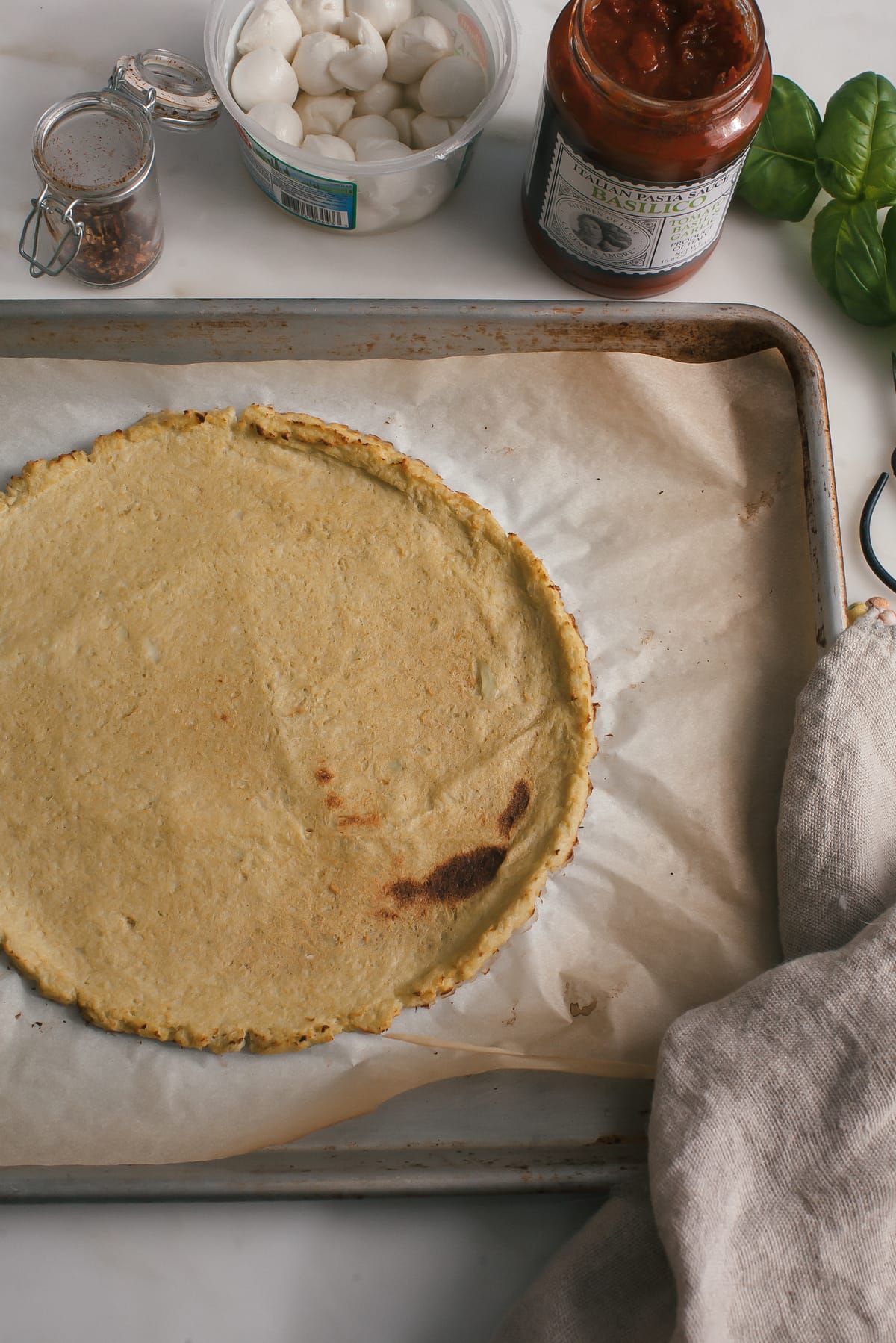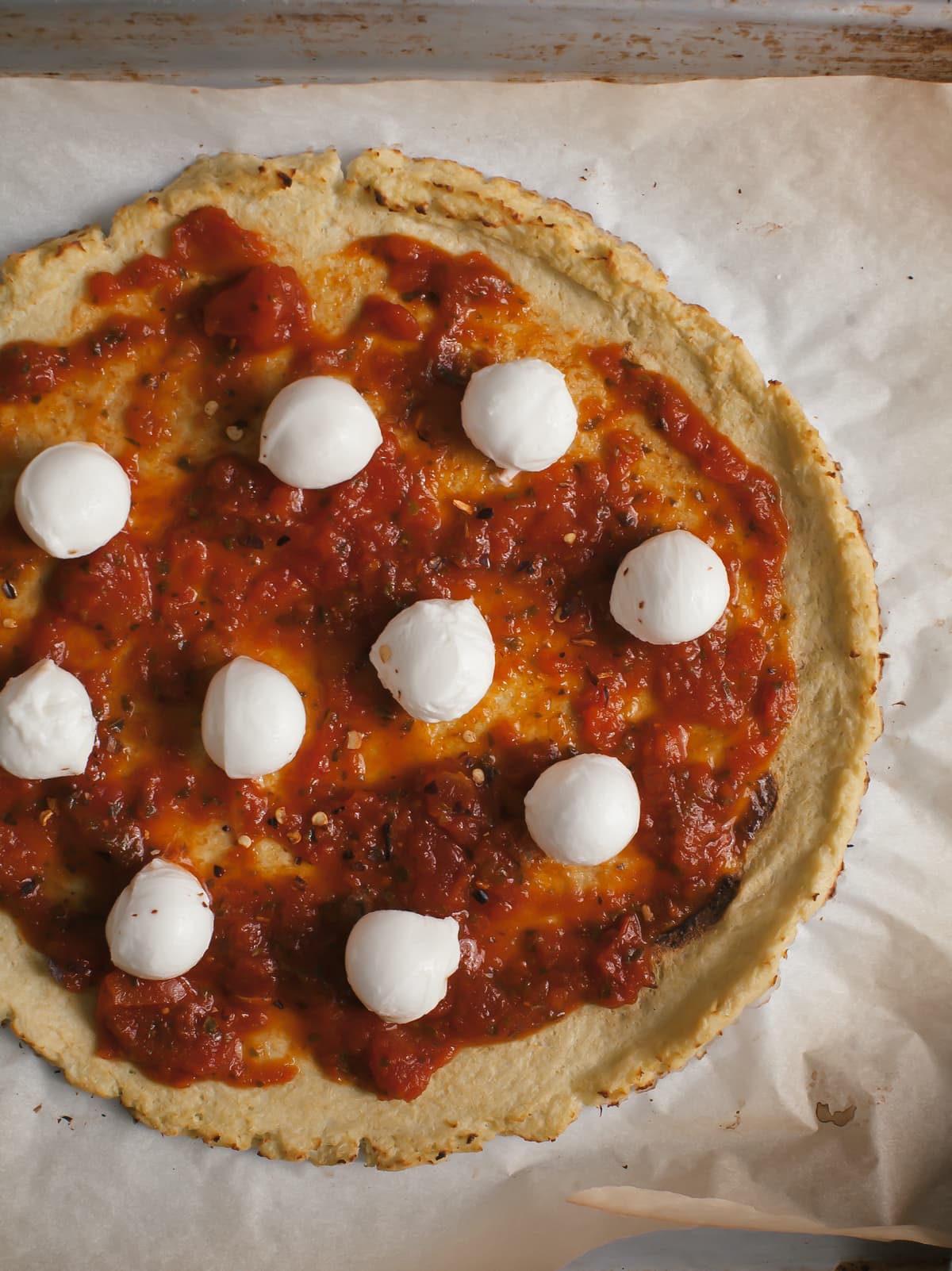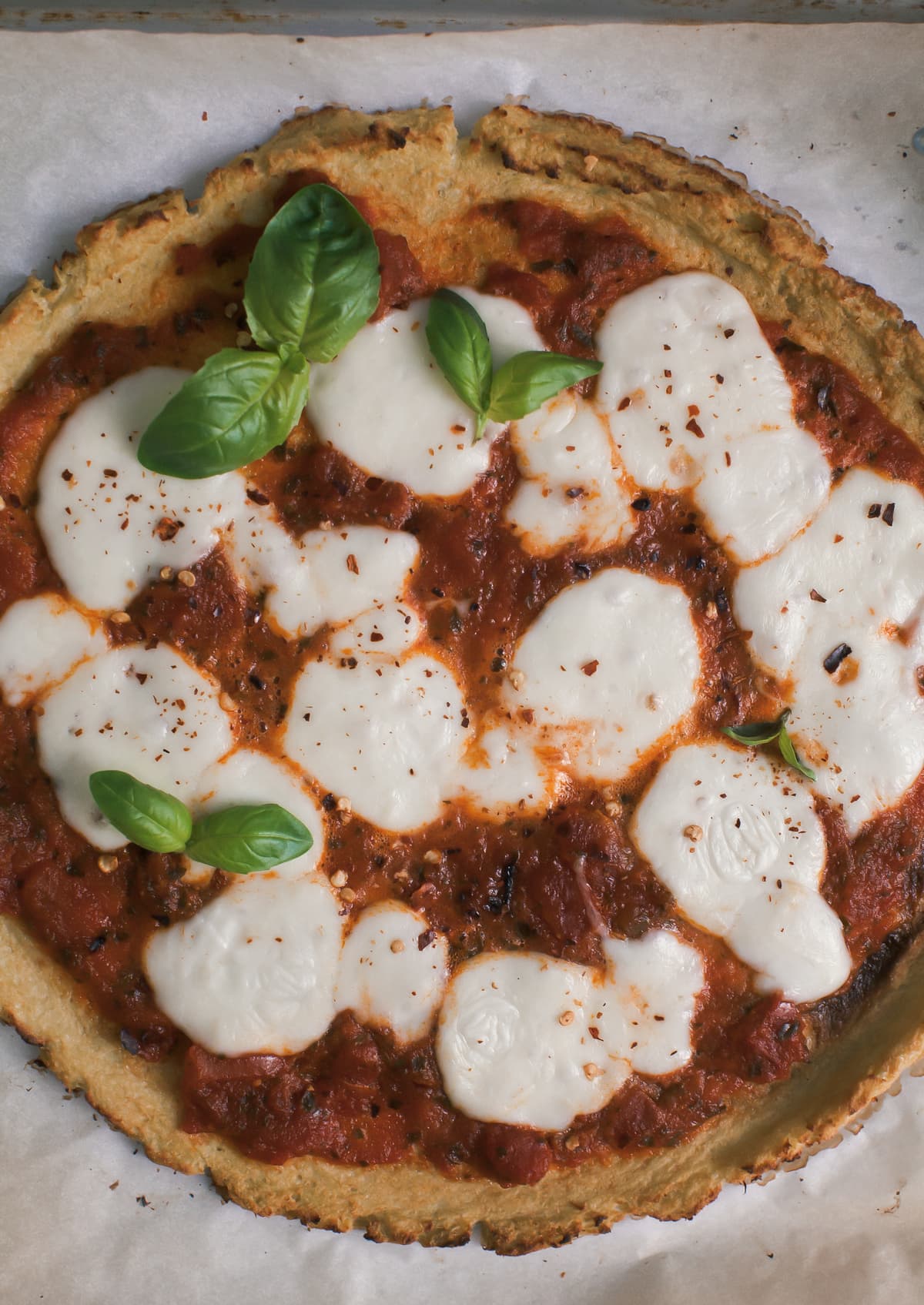 For some strange reason, when I eat healthy, I want it to be super easy so I don't bother making homemade marinara sauce. You can tho! I topped it with a little marinara, fresh mozzarella and a few basil leaves.
I successfully made cauliflower crust pizza and didn't want to kill myself after. SUCCESS!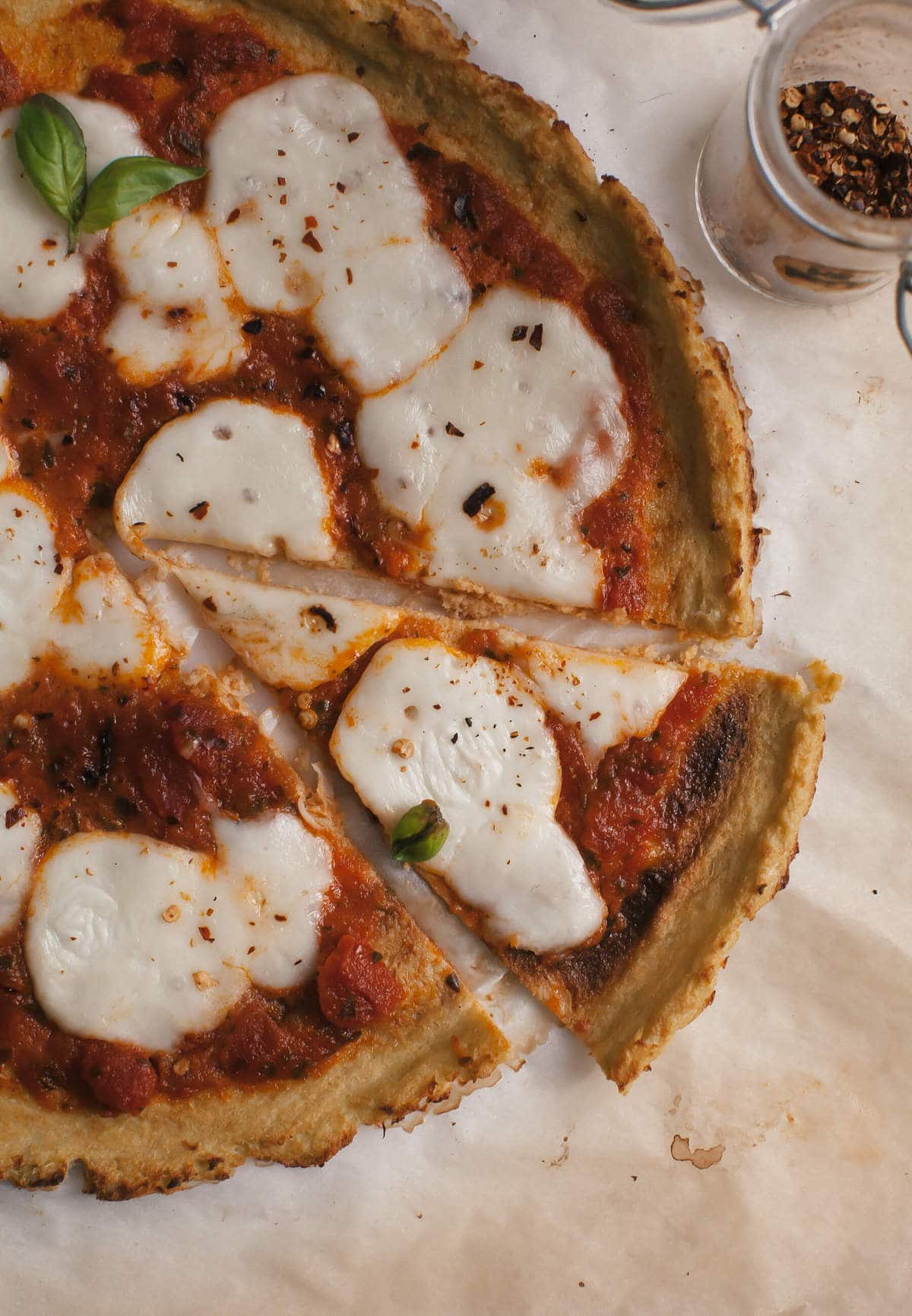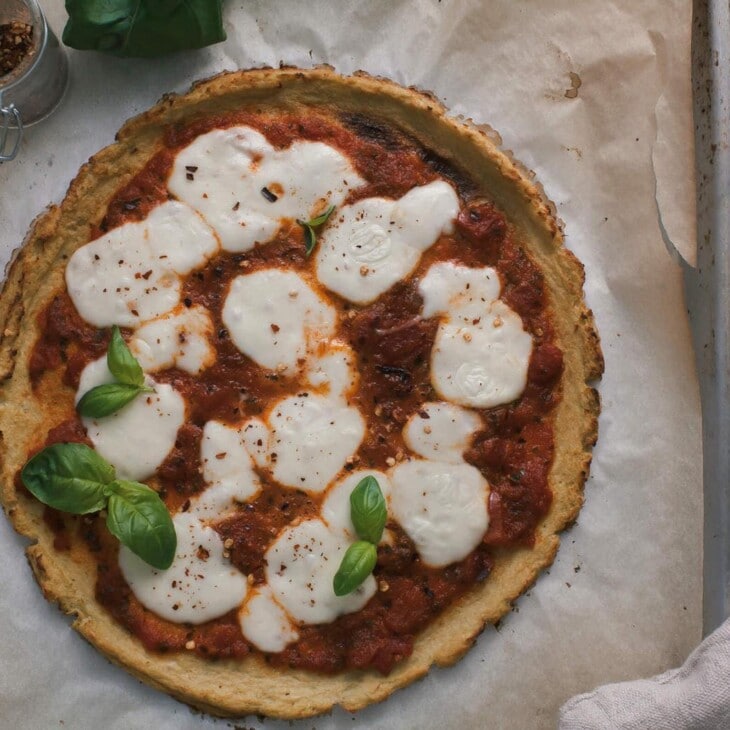 Print Recipe
Cauliflower Crust Margarita Pizza
Serving Size:
(8-inch) pizza
Ingredients
1

2-pound head cauliflower, stem removed and florets into pieces

1/2

cup

water

1

large egg

1

teaspoon

salt

1/4

cup

marinara sauce

Pinch

of crushed red pepper

4

ounces

of mini mozzarella balls or shredded mozzarella

Fresh basil

for topping
Instructions
To a food processor, add the florets (you may need to do this in batches) and pulse until the cauliflower resembles "rice." Add the cauliflower rice to a medium saucepan along with the water. Set over medium low heat and cook for 10 minutes until cauliflower is very soft and tender. Transfer to the center of a few sheets of cheesecloth or a towel. Allow to cool for a bit. (You can also put it in the freezer for 5 minutes.)

Squeeze the cauliflower rigorously until it no longer leeches water. More water will come out than you think! Place it in the empty saucepan you used or a bowl. Mix in the egg and salt.

Preheat oven to 500 degrees F. Line a baking sheet with parchment. Spread the cauliflower mixture into a thin circular layer, mimicking the shape of a pizza crust. Transfer to the oven to bake for 15 to 20 minutes, until lightly golden brown. Turn the heat down to 300 degrees F. Spread a thin layer of marinara sauce atop the crust and a few pieces of mozzarella. Transfer to the oven until the sauce is warm and cheese has melted, about 5 to 7 minutes.

Top with fresh basil and a few pinches of red pepper flakes.
Notes
To combat sogginess, you can put a layer of cheese on first and then add the sauce and then more cheese.