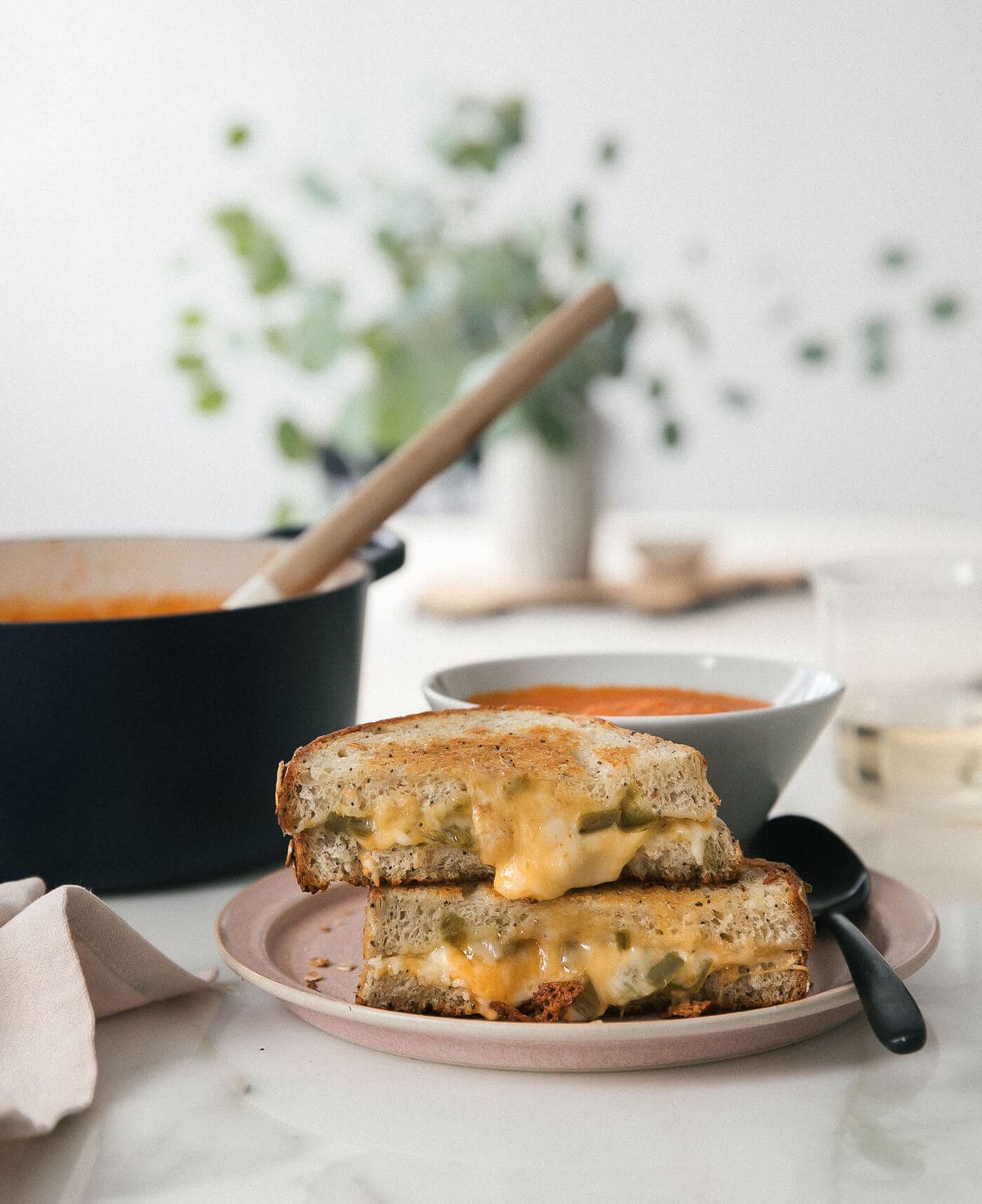 I had a dream that I directed a documentary about La Croix. I honestly have no idea what prompted this insane dream. Yes, I love that sparkling water but for it to appear in my dreams as my next creative venture is a bit weird. But maybe they have an exciting backstory—who knows!
Anyway, I know that everyone is screaming FALL at the top of their lungs (especially Michael's Craft Store. I mean they had autumnal wreathes in July). And yes, maybe I caved and ordered a slice of pumpkin loaf at Starbucks like two days ago, however, I am a huge advocate for stretching each season until the last very bit.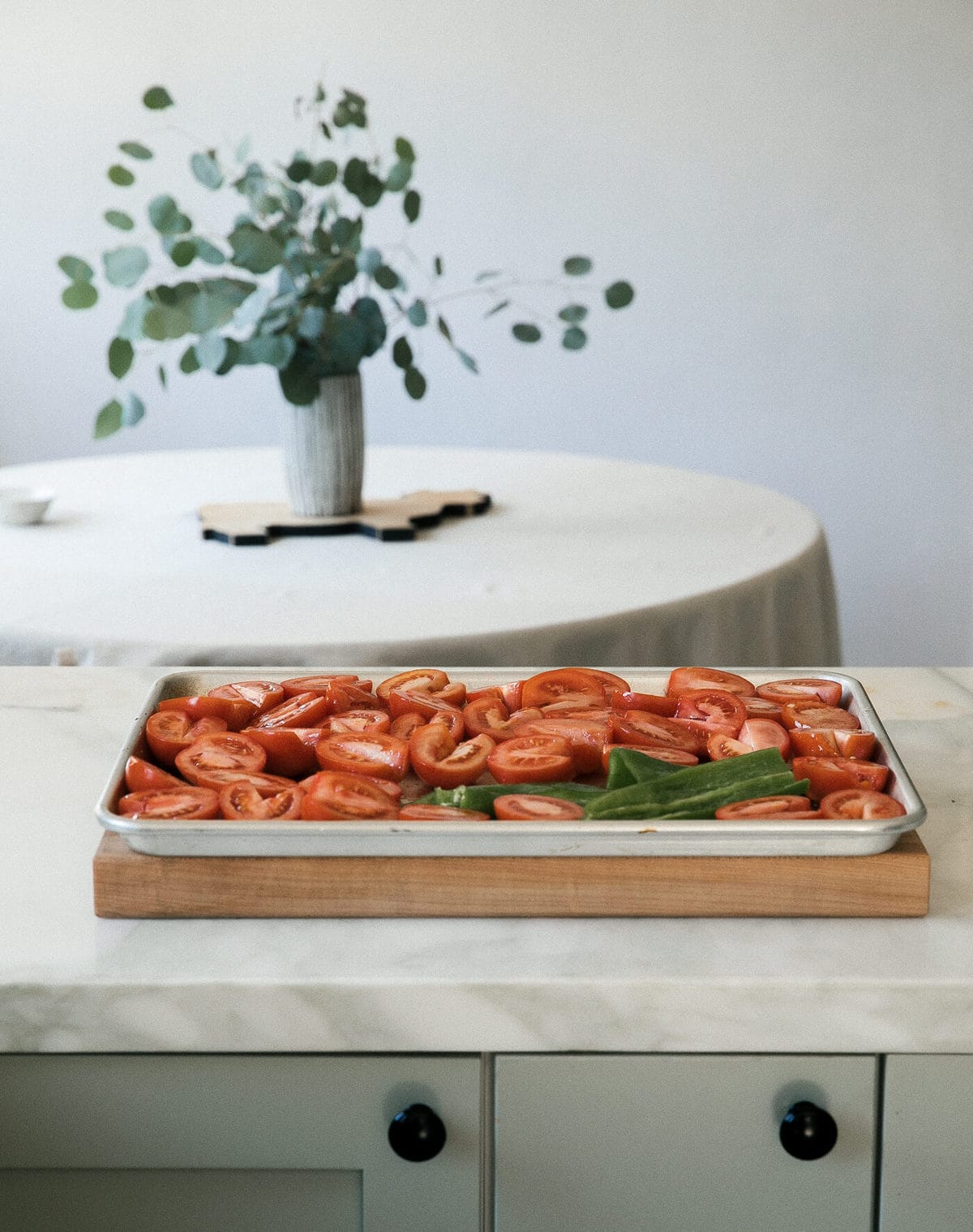 Tomatoes are pretty much at their best toward the end of summer. They are juicy and delicious AND the best part is that it's not super hot in Los Angeles right now so a bowl of soup isn't totally out of the realm of possibility.
While this soup does take a bit of time due to the tomatoes roasting, it's super hands-off. The tomatoes roast in the oven with the hatch chiles. And then it's just blended all up with a bit of cooked onion and garlic. One more trip to a pot to simmer and that's it.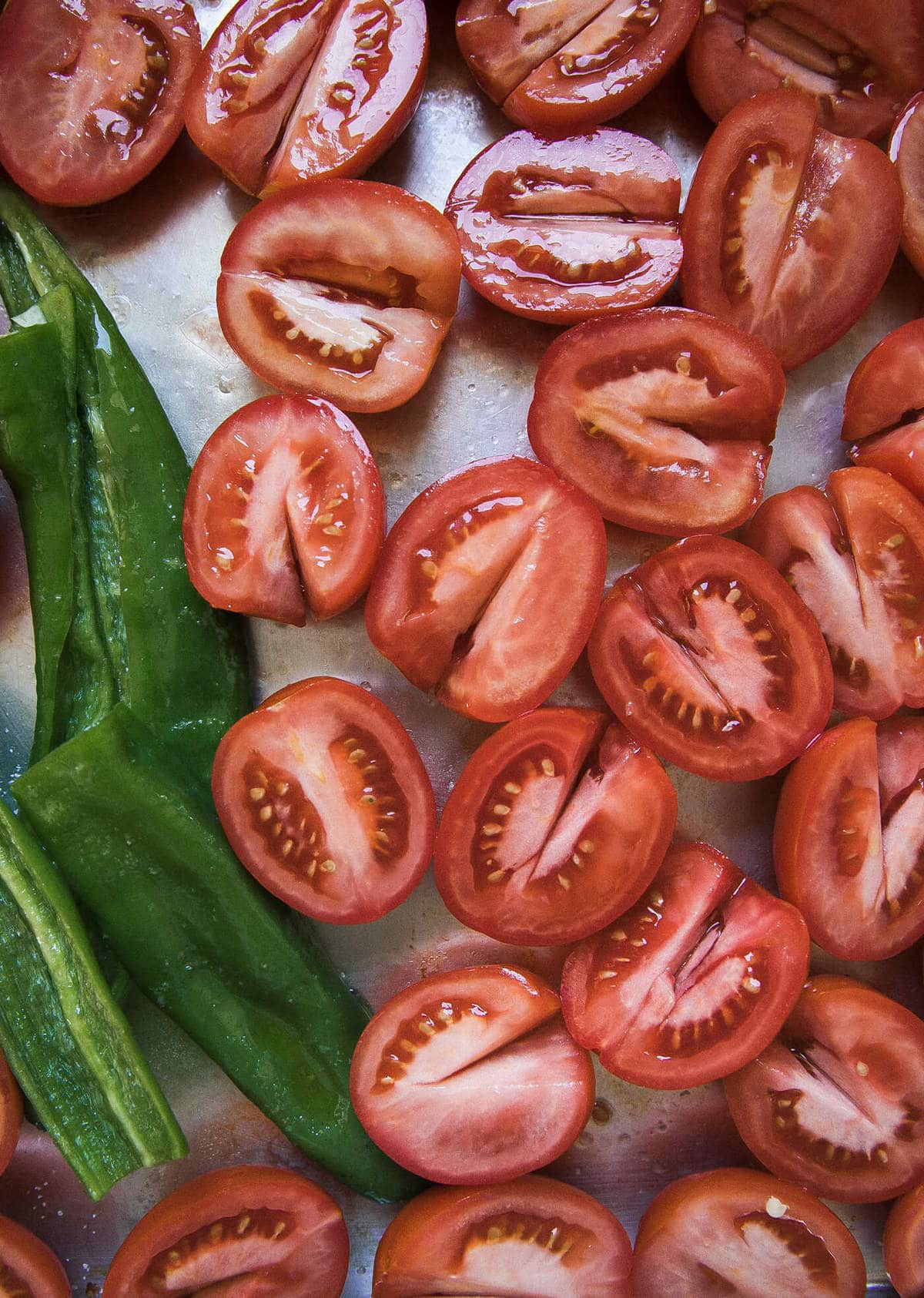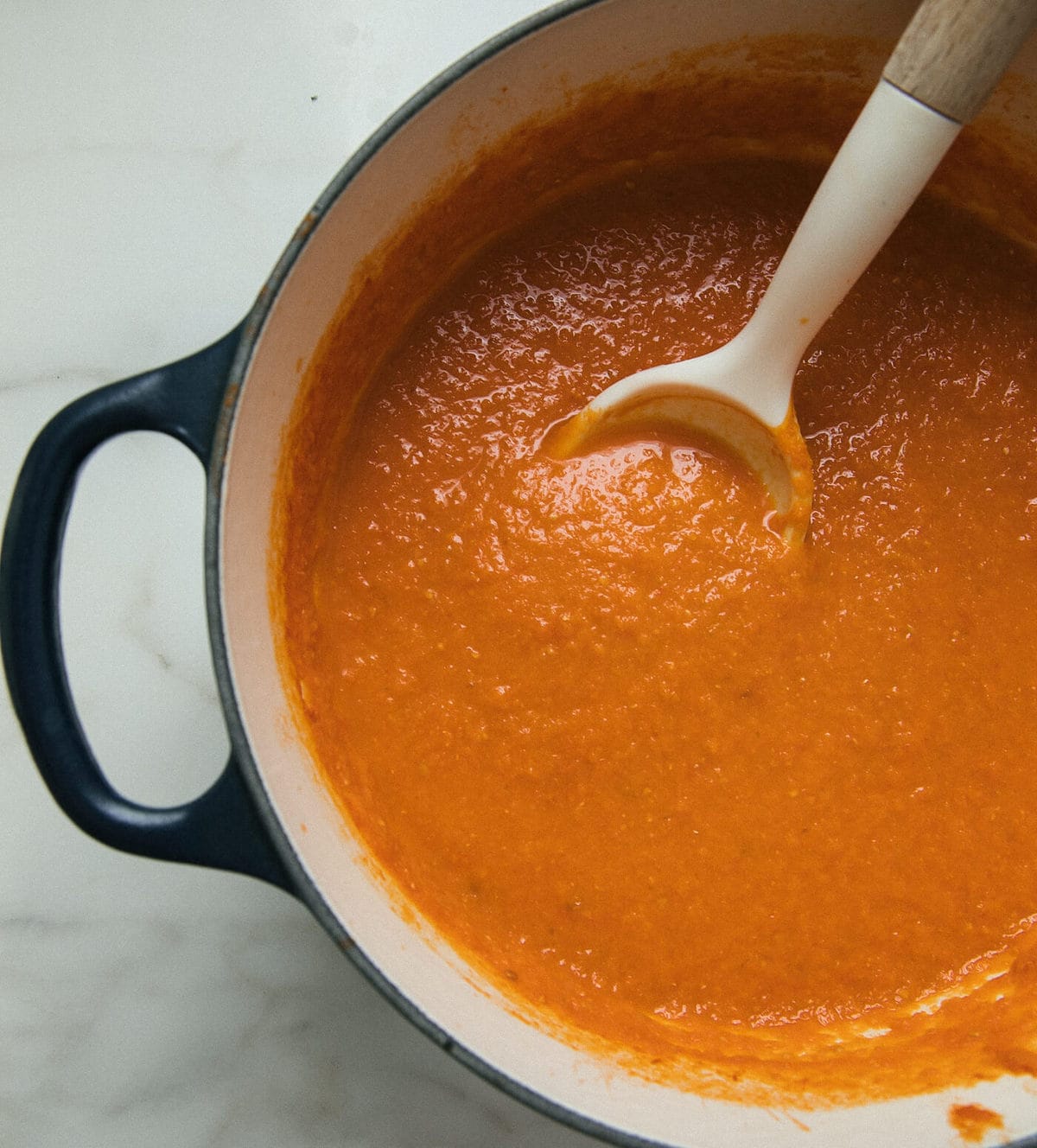 Continue Reading