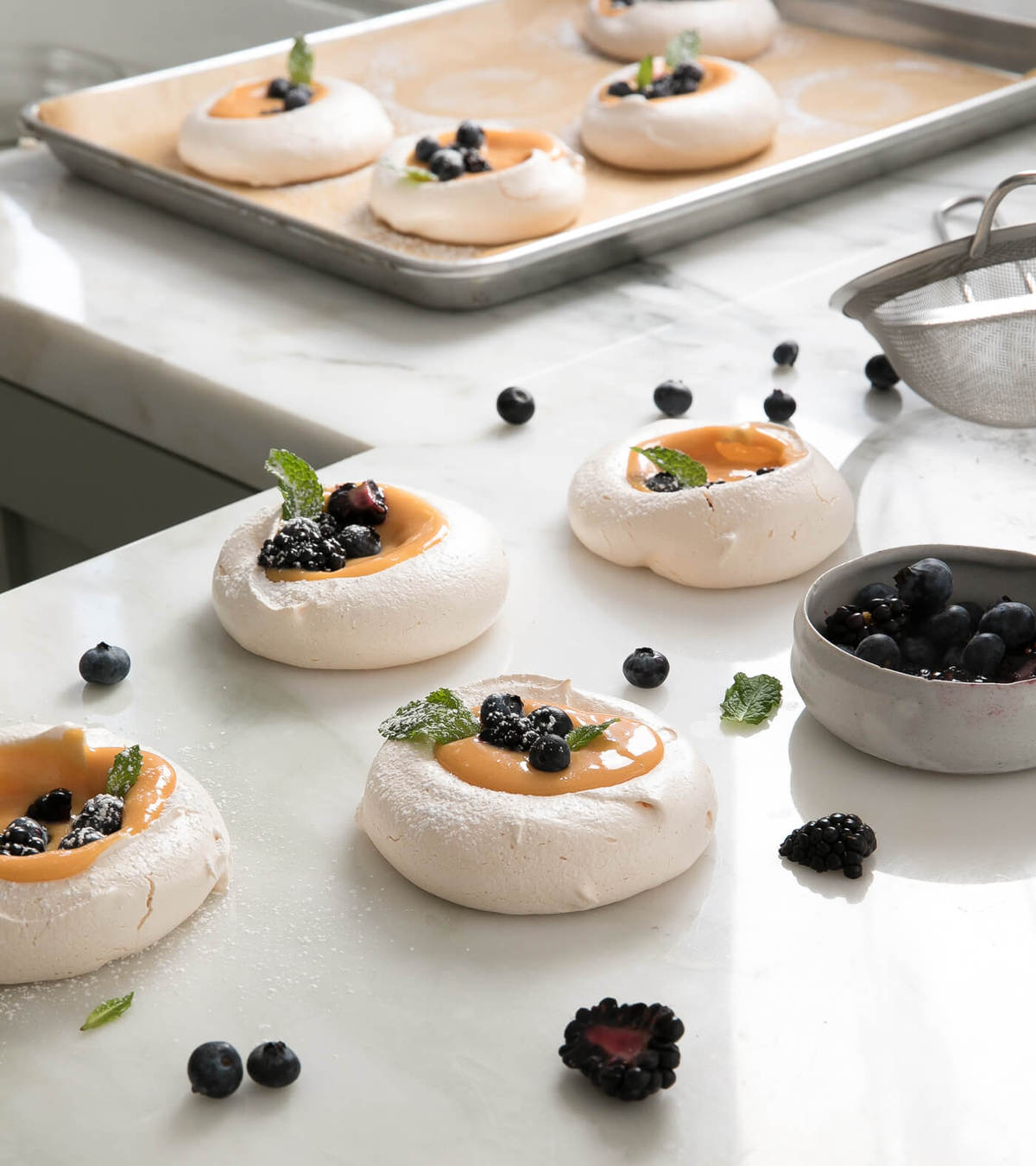 It's Mother's Day on Sunday! YAY! When I asked my mom what she wanted for Mother's Day, she responded that she wanted a little picnic in the park. Wish granted! I think these would be a great picnic dessert and if they get a little smashed you can then call it an Eton's Mess. Simple. Classic. Chic.
These meringues are my favorite because they're airy and crispy on the outside and super chewy on the inside. This is my favorite texture when it comes to meringues.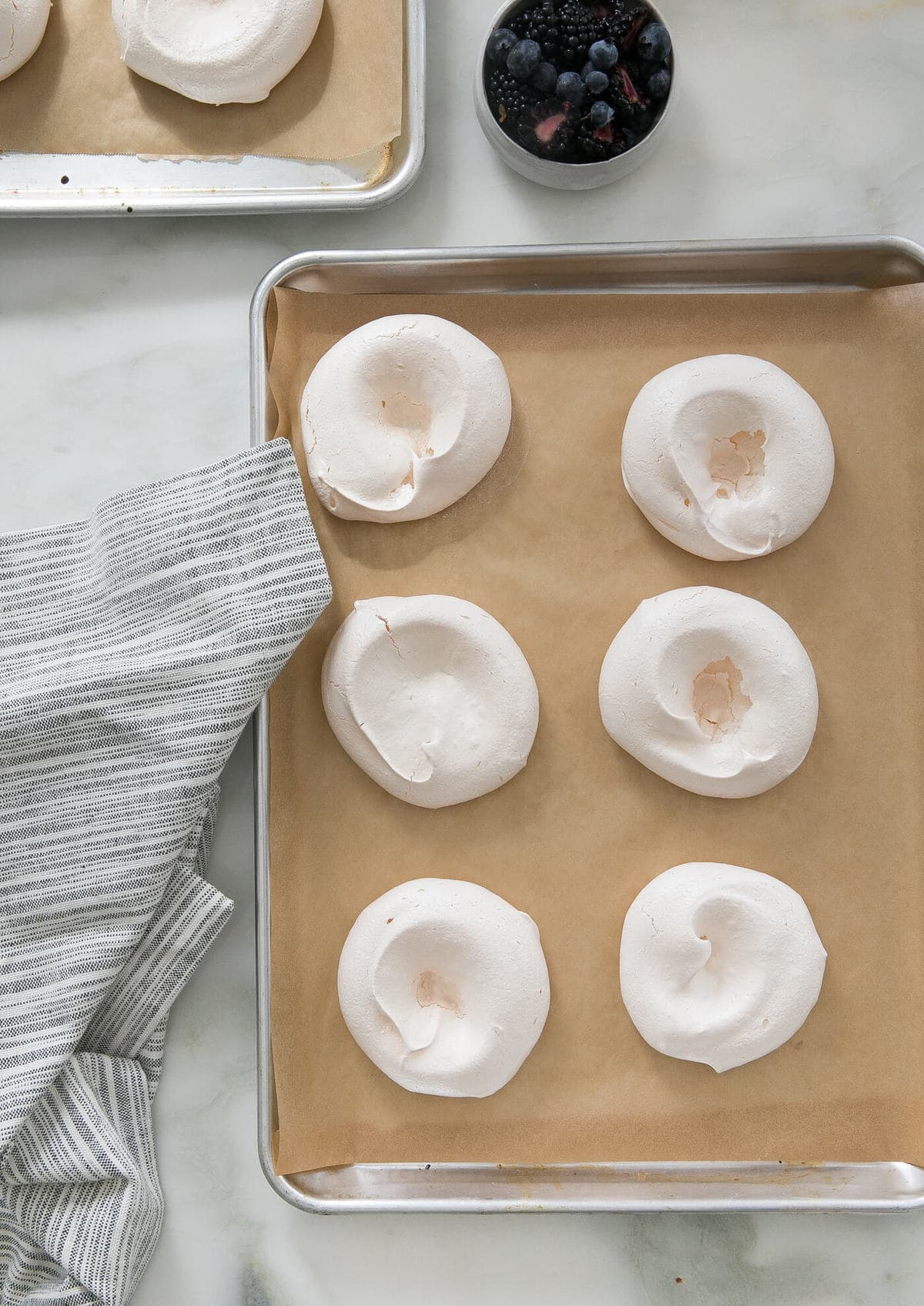 Before I moved in our new home, I could never make meringues. Our old, janky oven couldn't hold a temperature of 200 degrees F to save its life. It would always fluctuate up to 350 degrees F randomly and them come back down. I would bake batch after batch and they'd all turn a dark brown and I'd scratch my head. It wasn't until I put a thermometer in there and realized what was happening. At 350 degrees F my oven was completely fine but put it down to 200 F and it was all wrong—so frustrating.
This new oven tho is perfection and it holds the temperature where it's supposed to.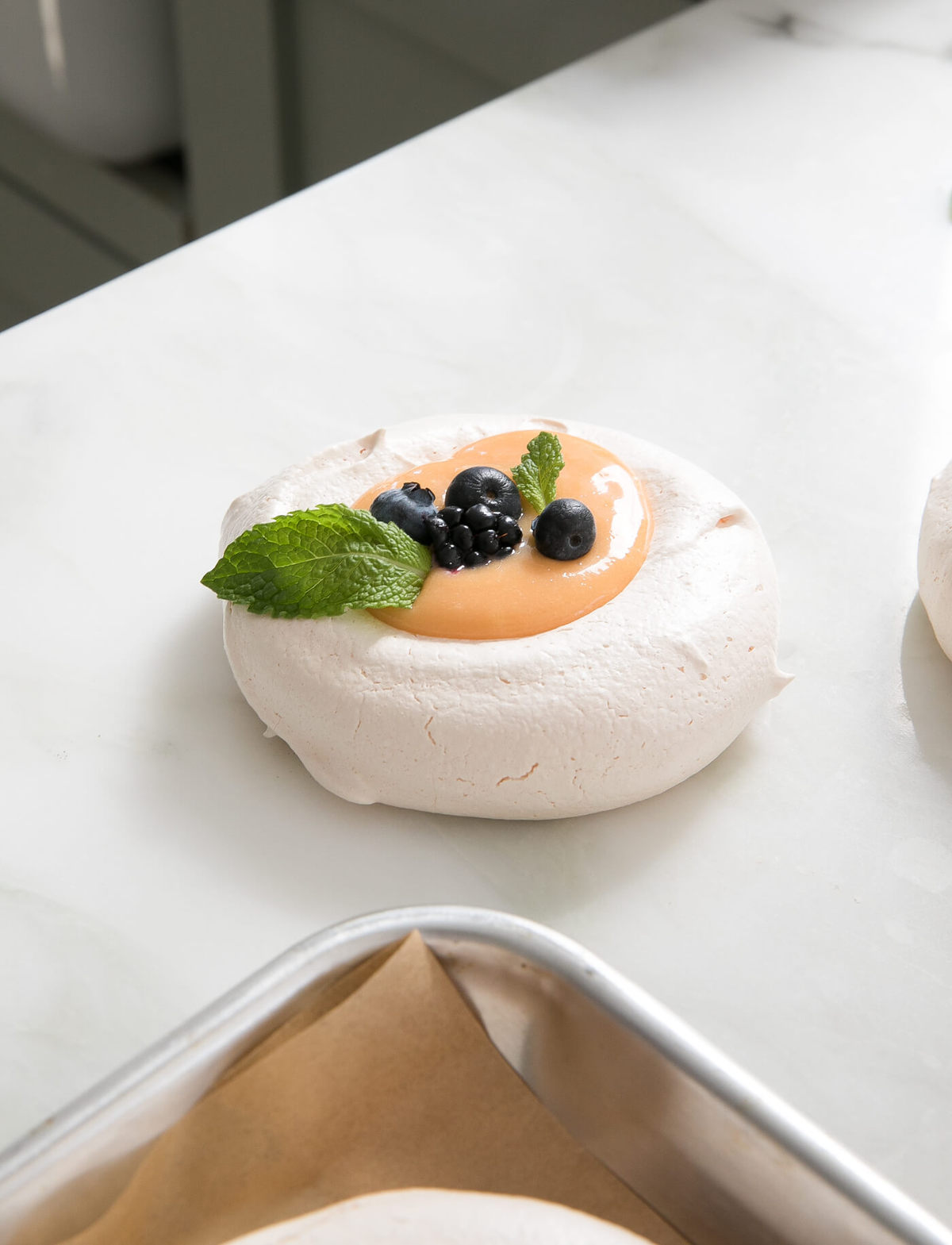 Continue Reading