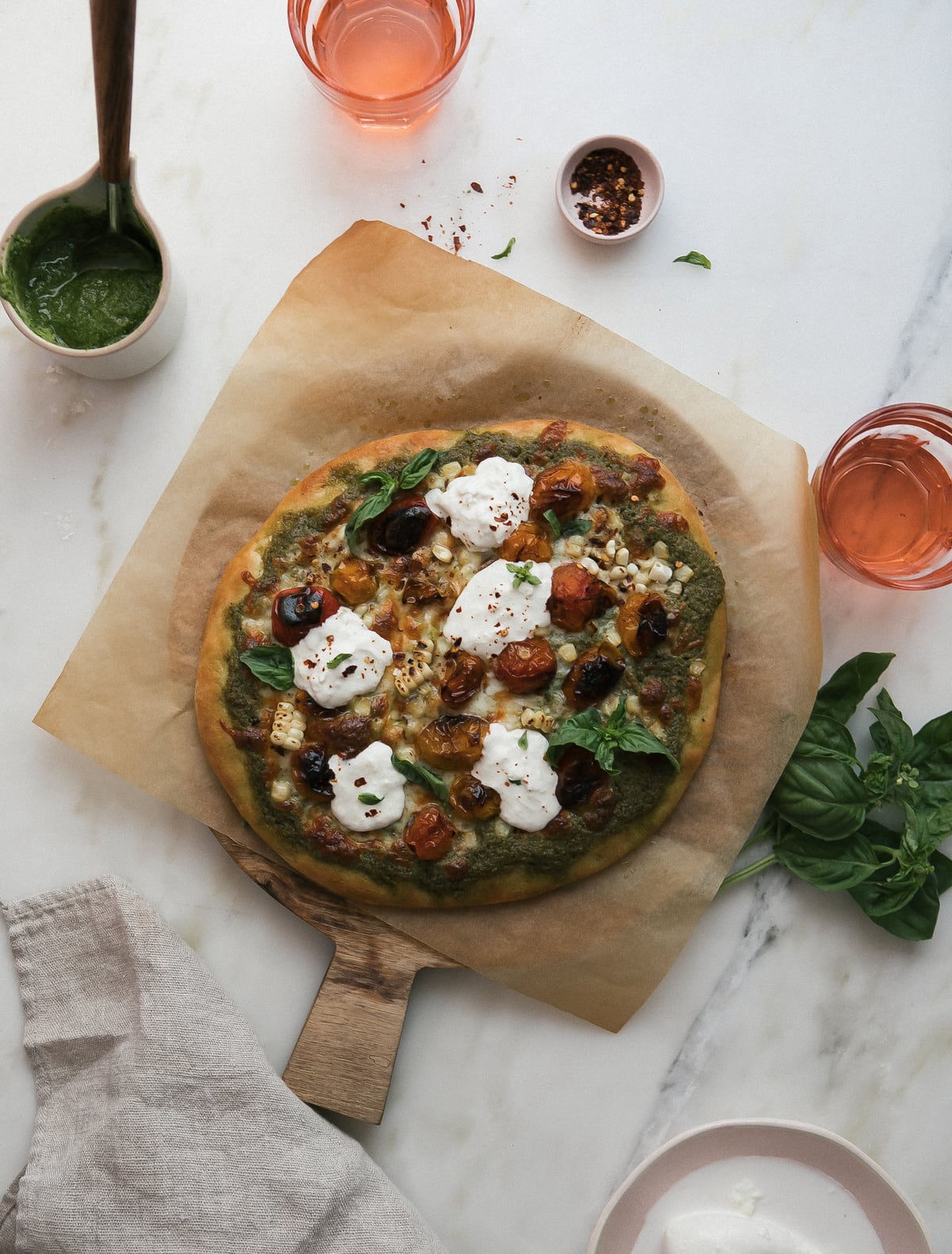 Amelia's favorite food is pizza. Whenever we walk in through the door with a big square flat box, she always gets SO pumped because she knows exactly what it is. We don't feed her whole slices of pizza because we're not monsters but Josh does give her a piece or two of the crust and she LOOOOVES IT.
I actually love making pizza at home because it's super easy and I can make it exactly how I like it: on the lighter, healthier side.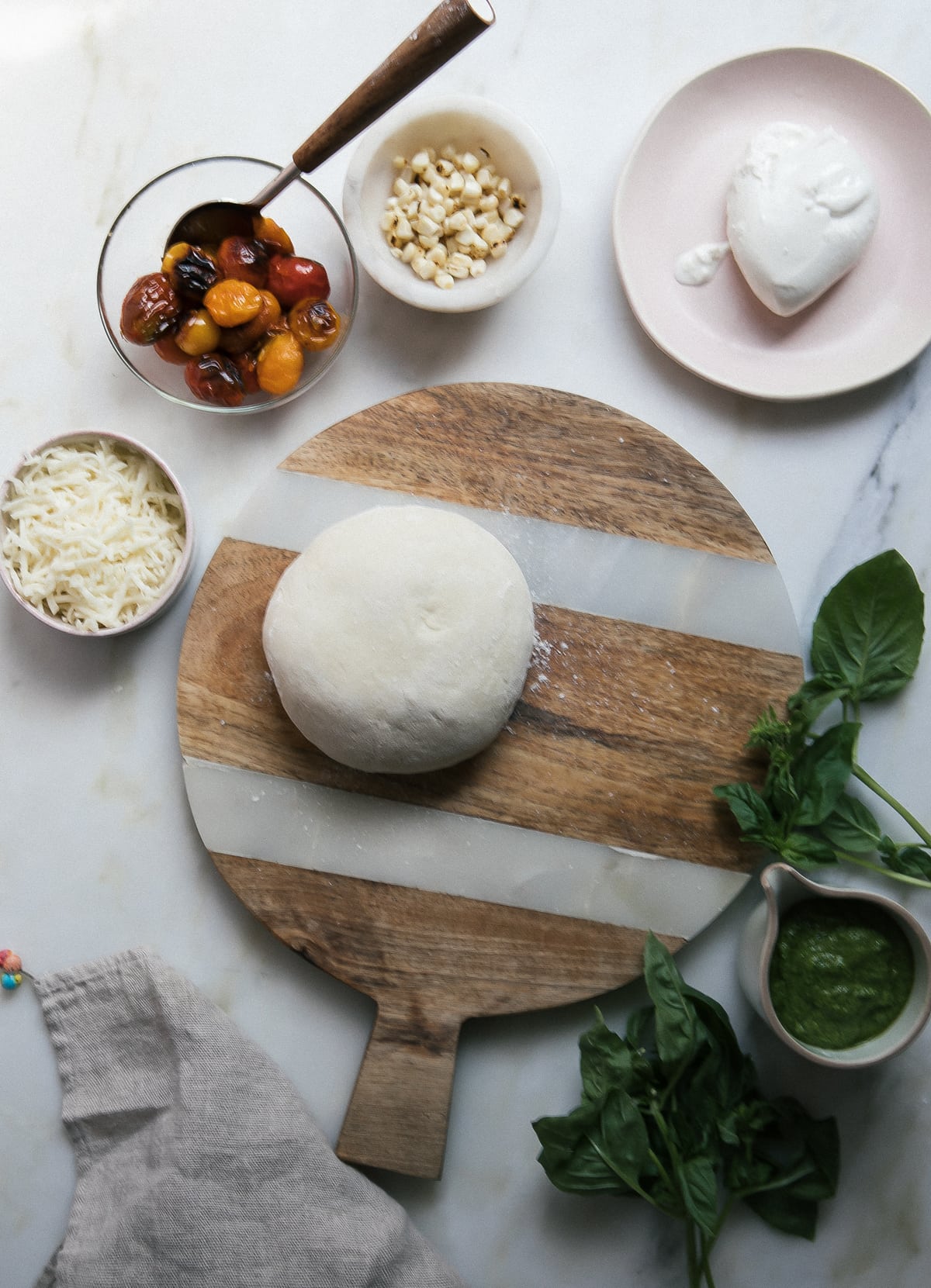 There is still cheese. A lot of cheese. But I like the veggies I select. In this case: blistered cherry tomatoes, corn and lots of basil and crushed red pepper.
Instead of a normal tomato sauce, which you could totally still do, I made a quick arugula basil pesto with walnuts and smothered that on the pizza crust.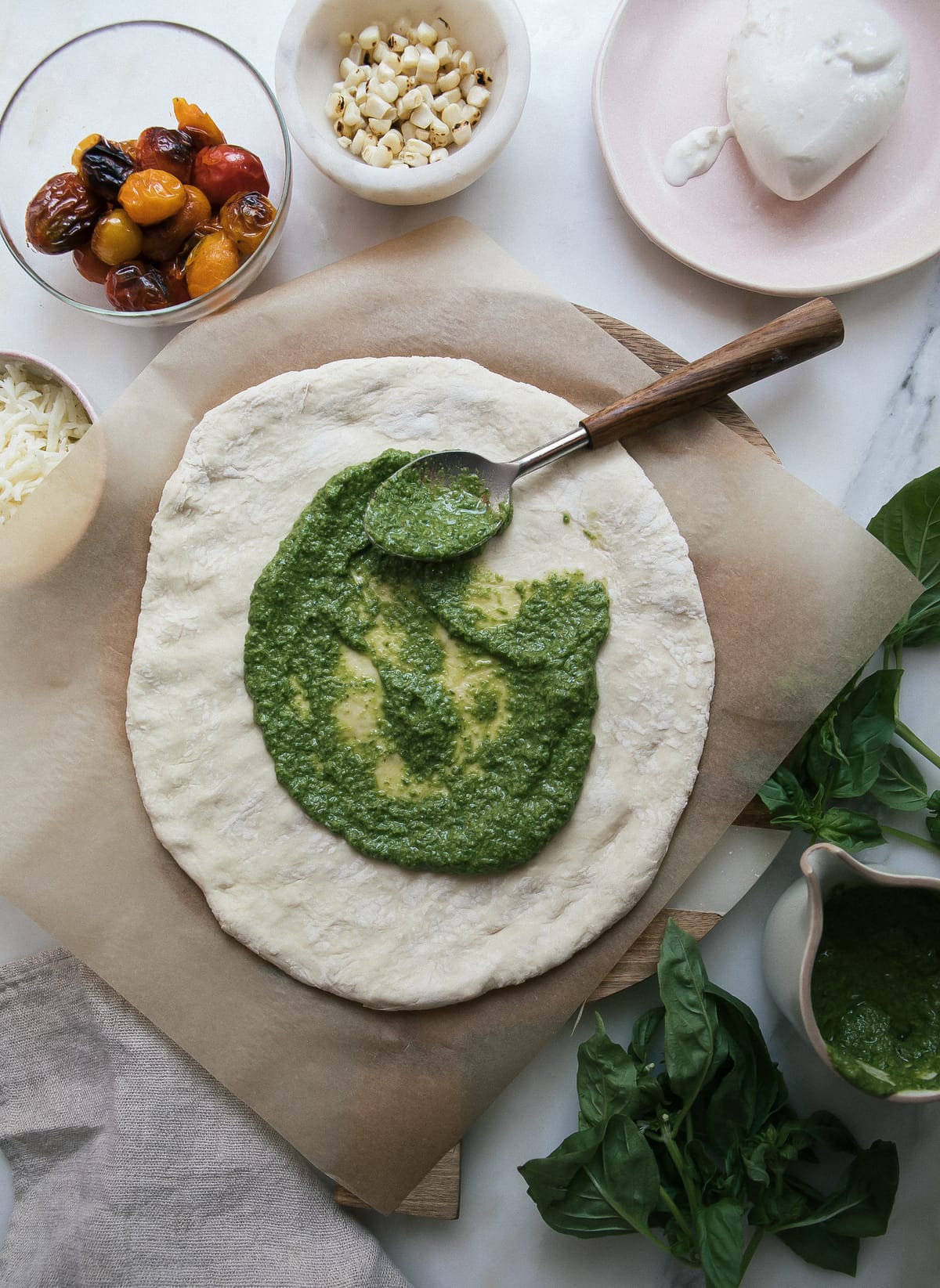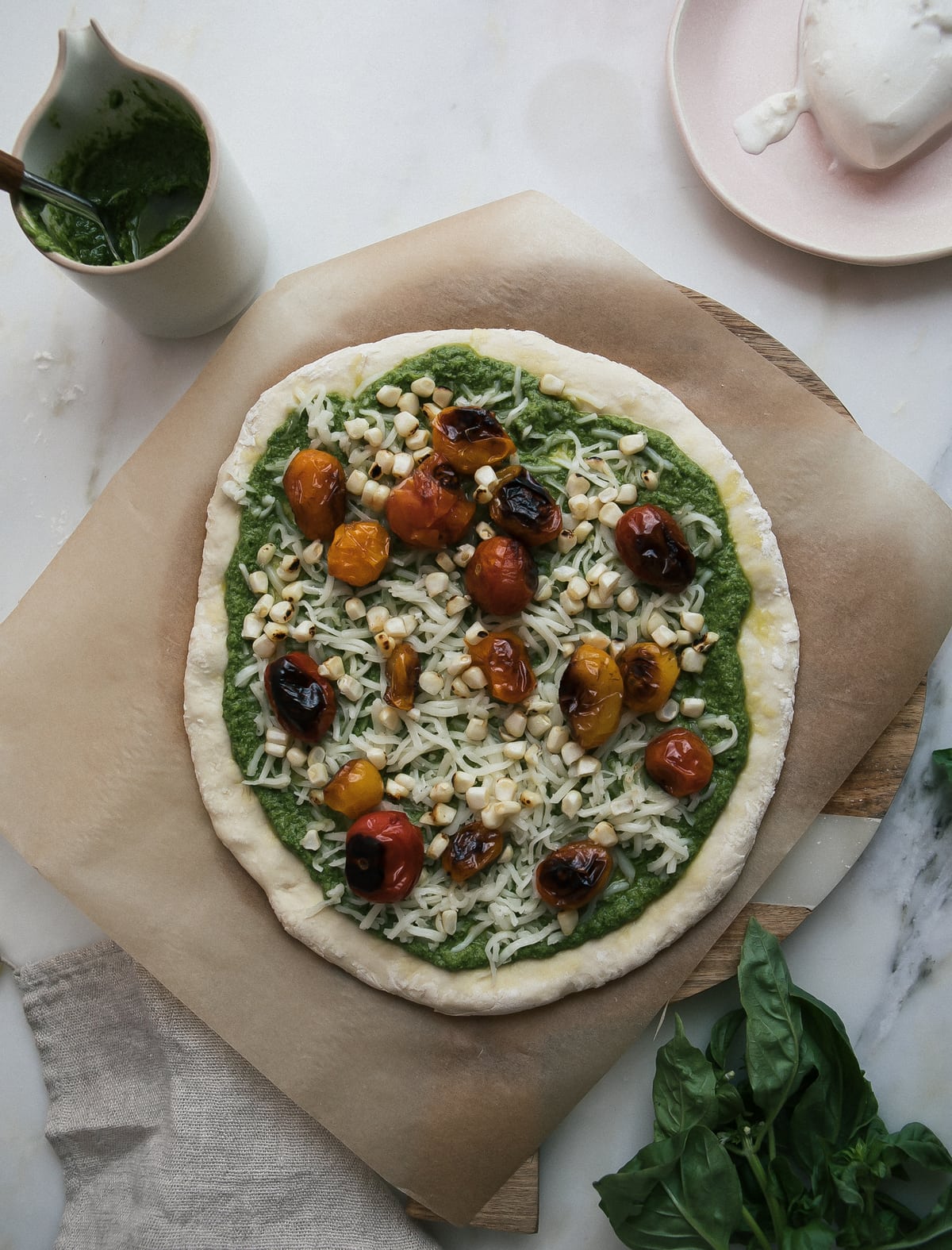 Continue Reading