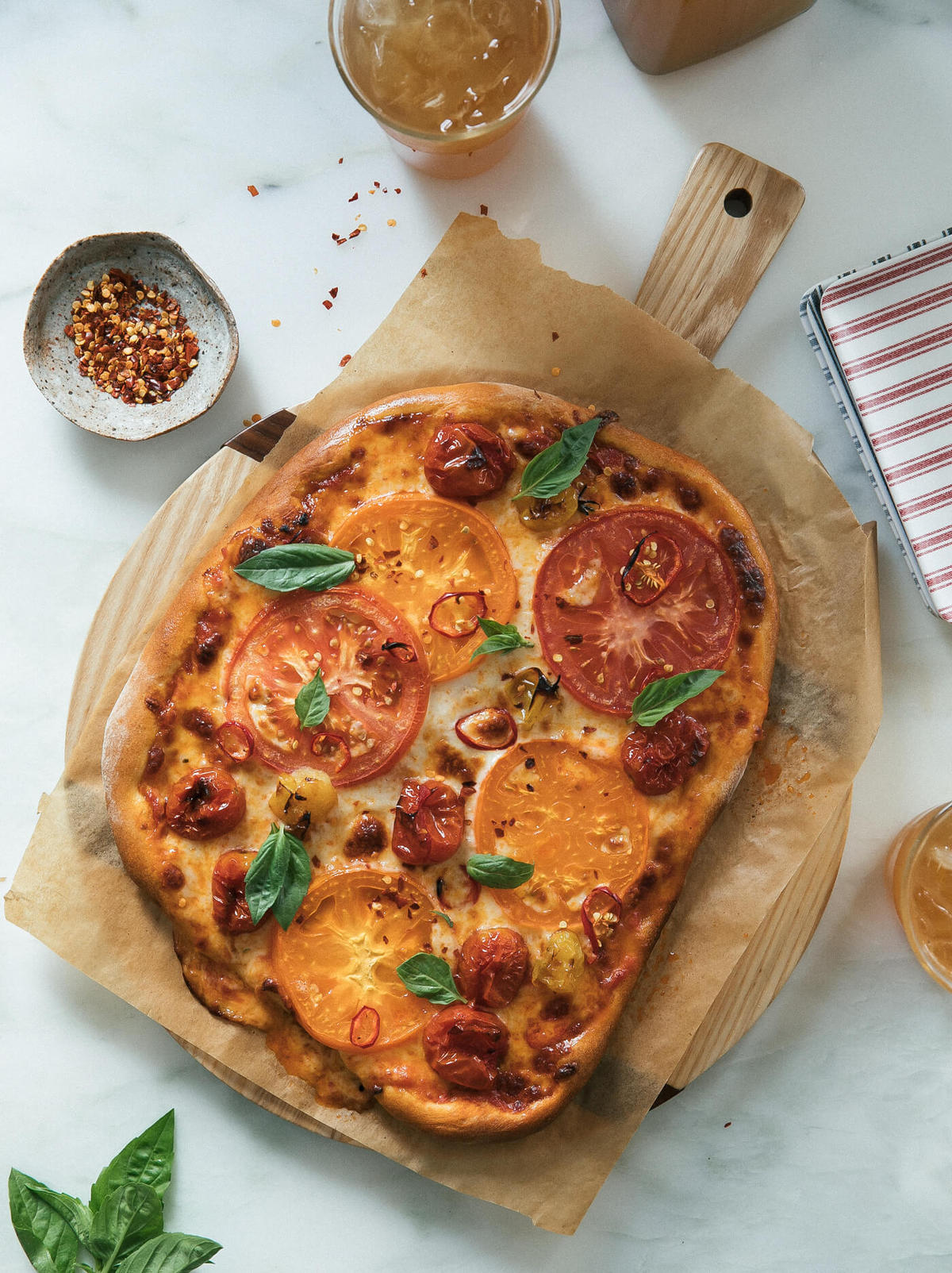 Billy has been out of town this entire week so it's just been me trying to paint on buttercream and catching up on a bunch of computer work, i.e., watching Lauren Servido's videos on Instagram and editing photos. It's been a glorious couple of days in my week, I have to say. Very peaceful!
You know what isn't peaceful is Target, man. I walk in thinking I'm going to see summer outdoor patio furniture but instead it was a huge display of back to school drama that just stressed me out. I'm not even in school, haven't been in years, but I'm stressed for the children—let them play!
I always went back to school in September so late July just seems a bit aggressive, don't you think? Though, I always did love a some fresh new school supplies. They felt so nice and clean.
Let's talk this pizza! This is a full summer time pizza. It's a celebration of tomatoes and spiciness.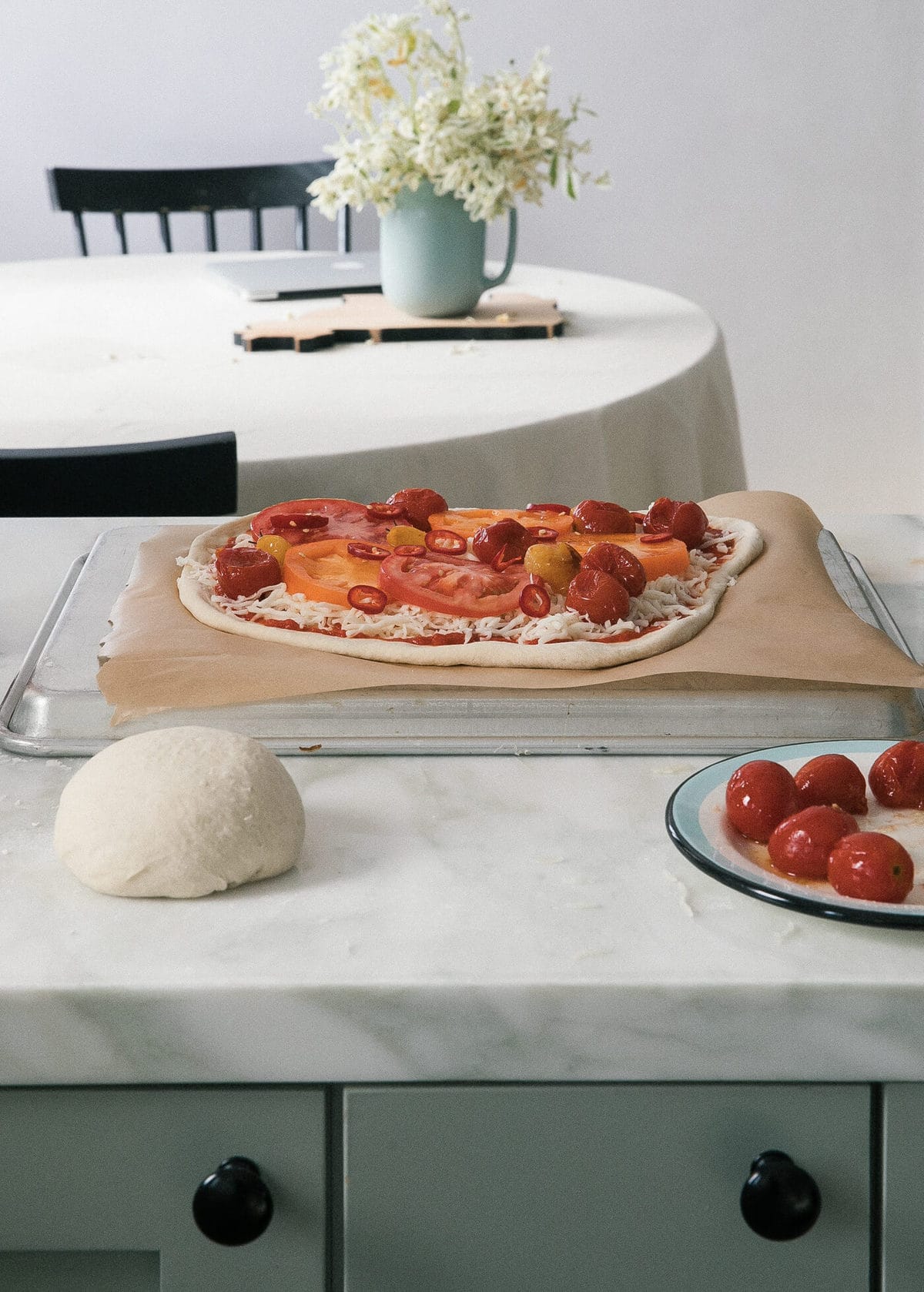 It's very difficult for me to go to the super market or farmer's market right now and NOT buy an heirloom tomato and a pint of cherry tomatoes. I eat them all the time.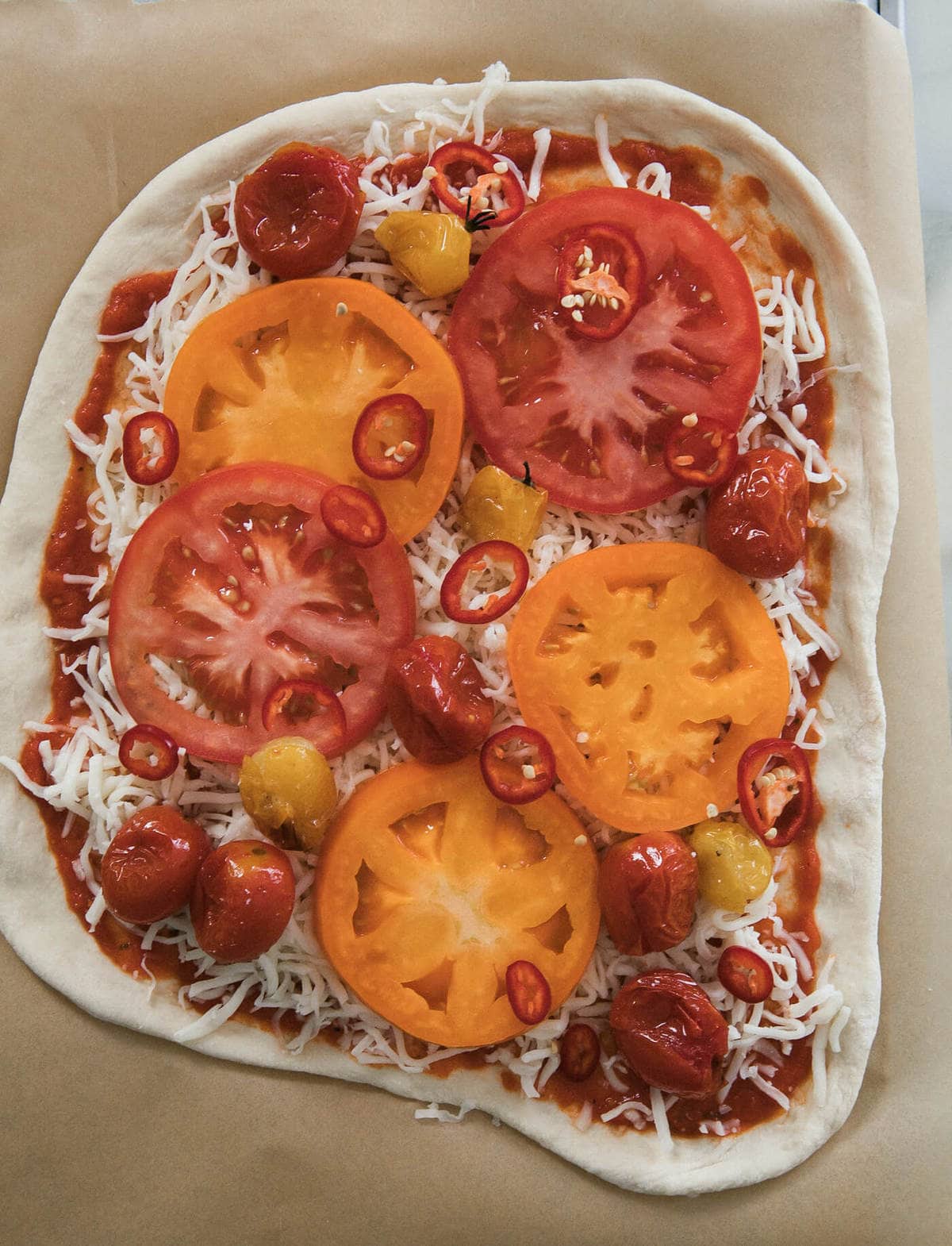 Continue Reading