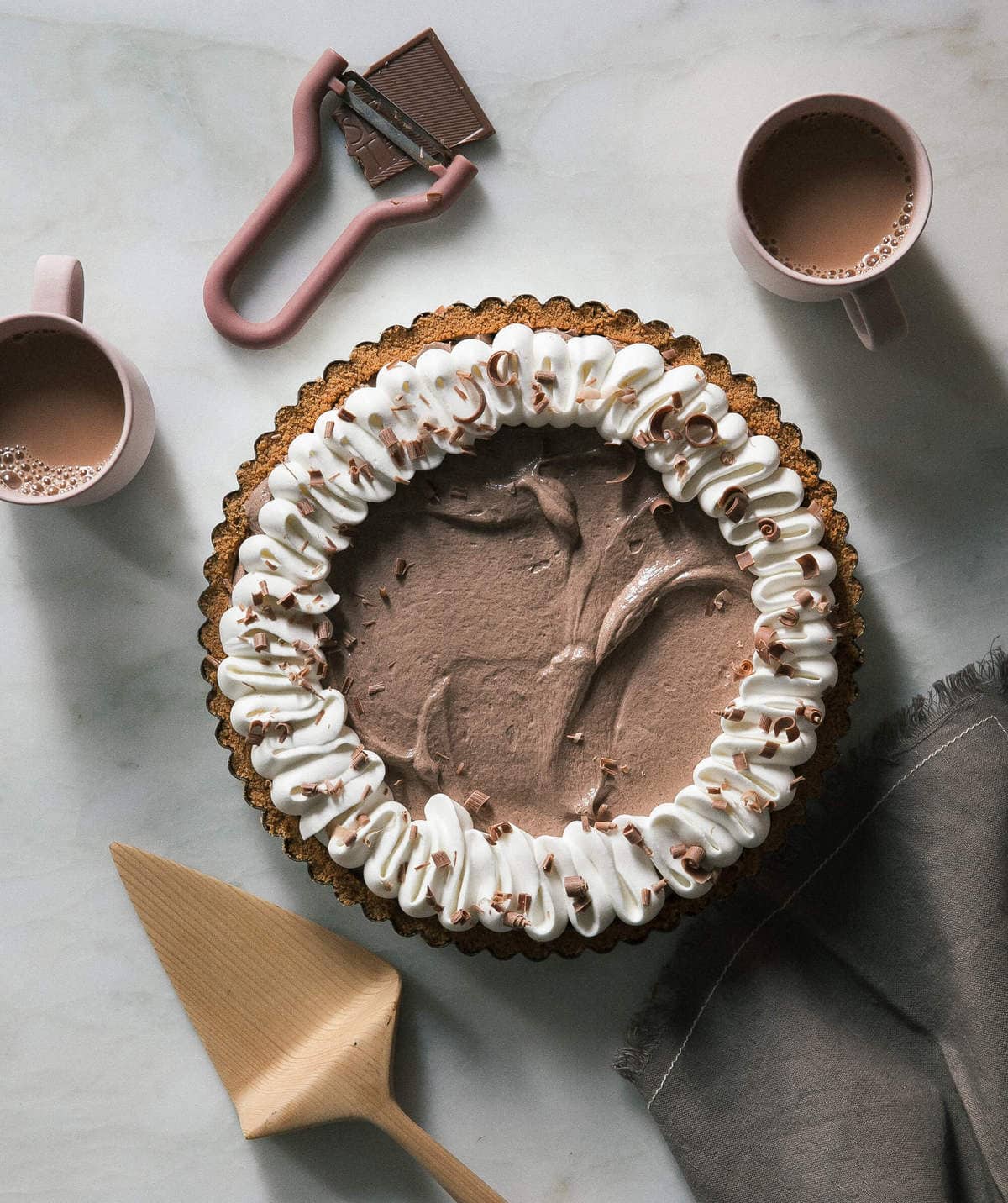 August is (as they like to say) the dog days of summer. Thick, slow and steamy. It's usually when we're all starting to think/hope warm temperatures are going to come to an end soon but in places like Los Angeles, they're just getting started (unfortunately).
I posted this recipe for this French Silk Pie on The Instagram last Thanksgiving and realized I never properly posted the recipe here; you know, in real printable, easily-readable form. I like things to live here, too, especially given how Instagram captions can't be rich-pinned and easily searchable. So here we are.
Also, this pie is perfect for this time of year when it is H-O-T. It's something that can easily be made ahead AND transportable. Basically, a great formula for a summer dessert.