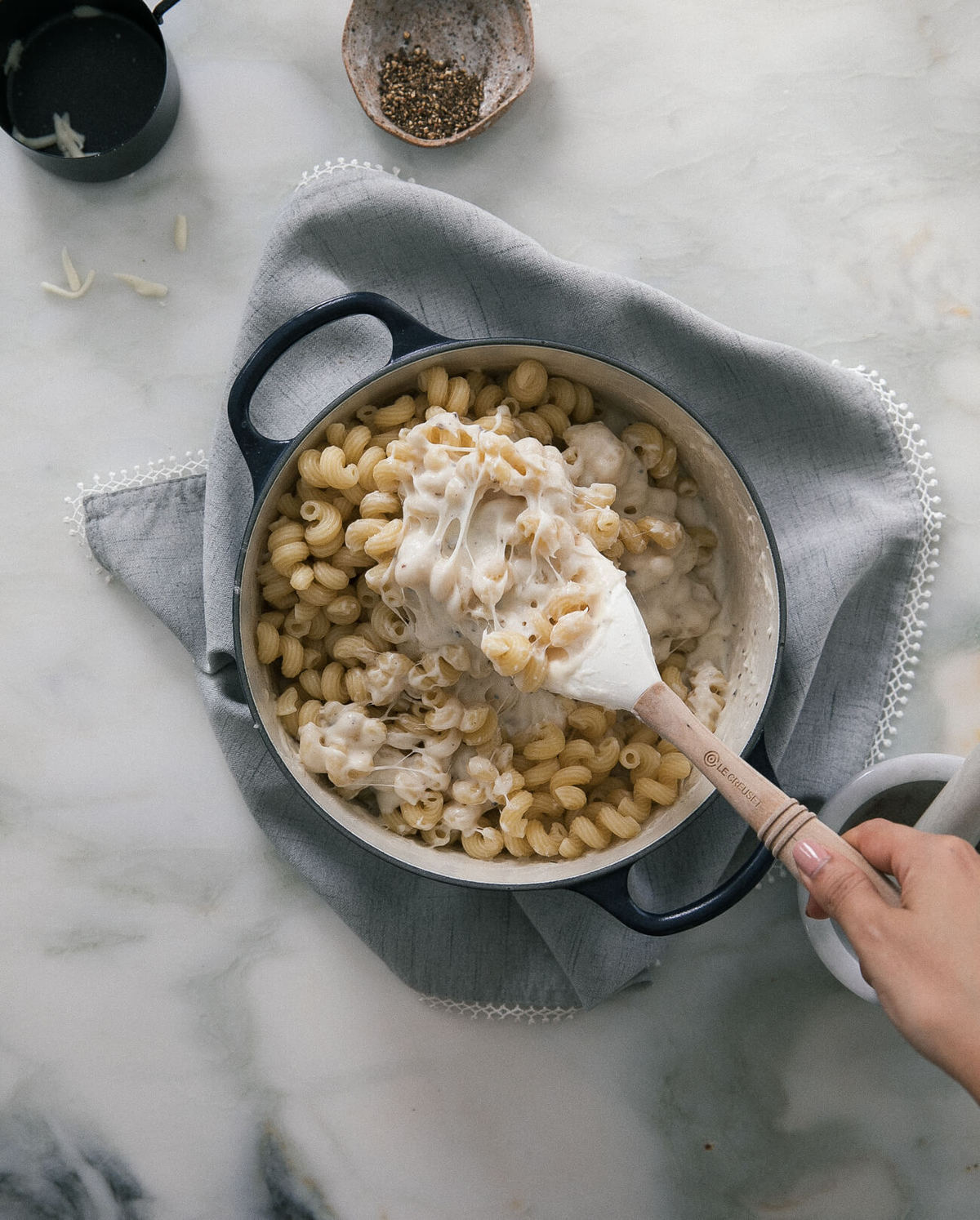 Hello, hi, hello! I'm finally back in Los Angeles, tucked in my very comfortable bed with Amelia sleeping on my feet. When I got back, I immediately told her all about the cute dogs I saw on the road. Mostly telling her how grateful she is for having a warm bed and a constant stream of food, but she's shrugging her shoulders at me. Typical.
In my brain a few weeks ago, I was craving cacio e pepe but I also wanted it to be cheesy. Cacio e pepe enthusiasts and purists will scoff at this recipe but the rest of us who love cheesy cheese and black pepper, will love it. I can't win them all.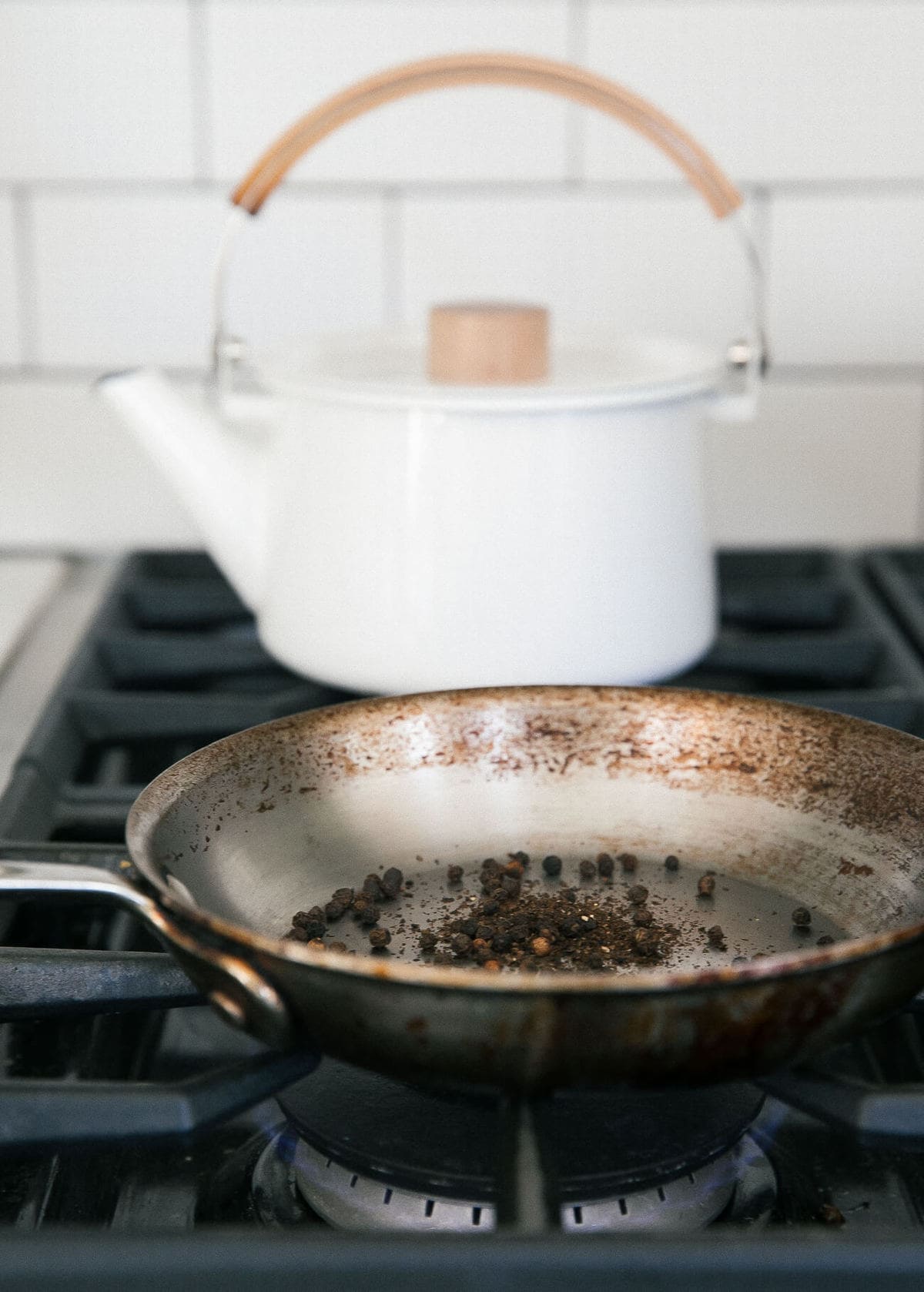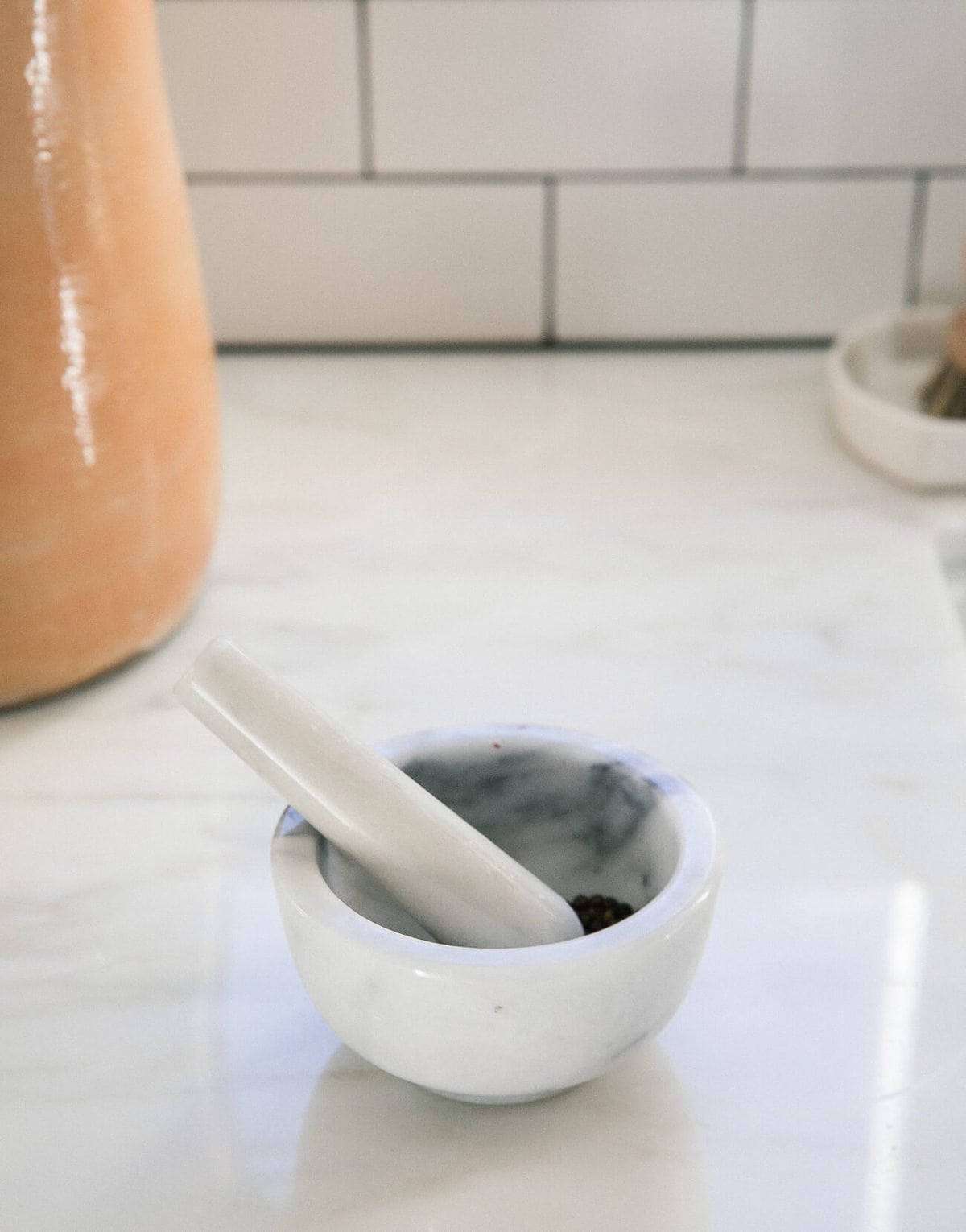 This recipe is sort of a simple base for a stovetop macaroni and cheese. Except it has way less salt (because of the Parmesan-Reggiano), some mozzarella and it requires that you save the pasta water (just like traditional cacio e pepe). That extra pasta water will loosen it up a bit and make it even creamier and more delicious.
Whenever I was a little kid, I used to come home and make Kraft Mac n' Cheese and would ALWAYS put a ton of black pepper on top. That is the inspiration behind this recipe.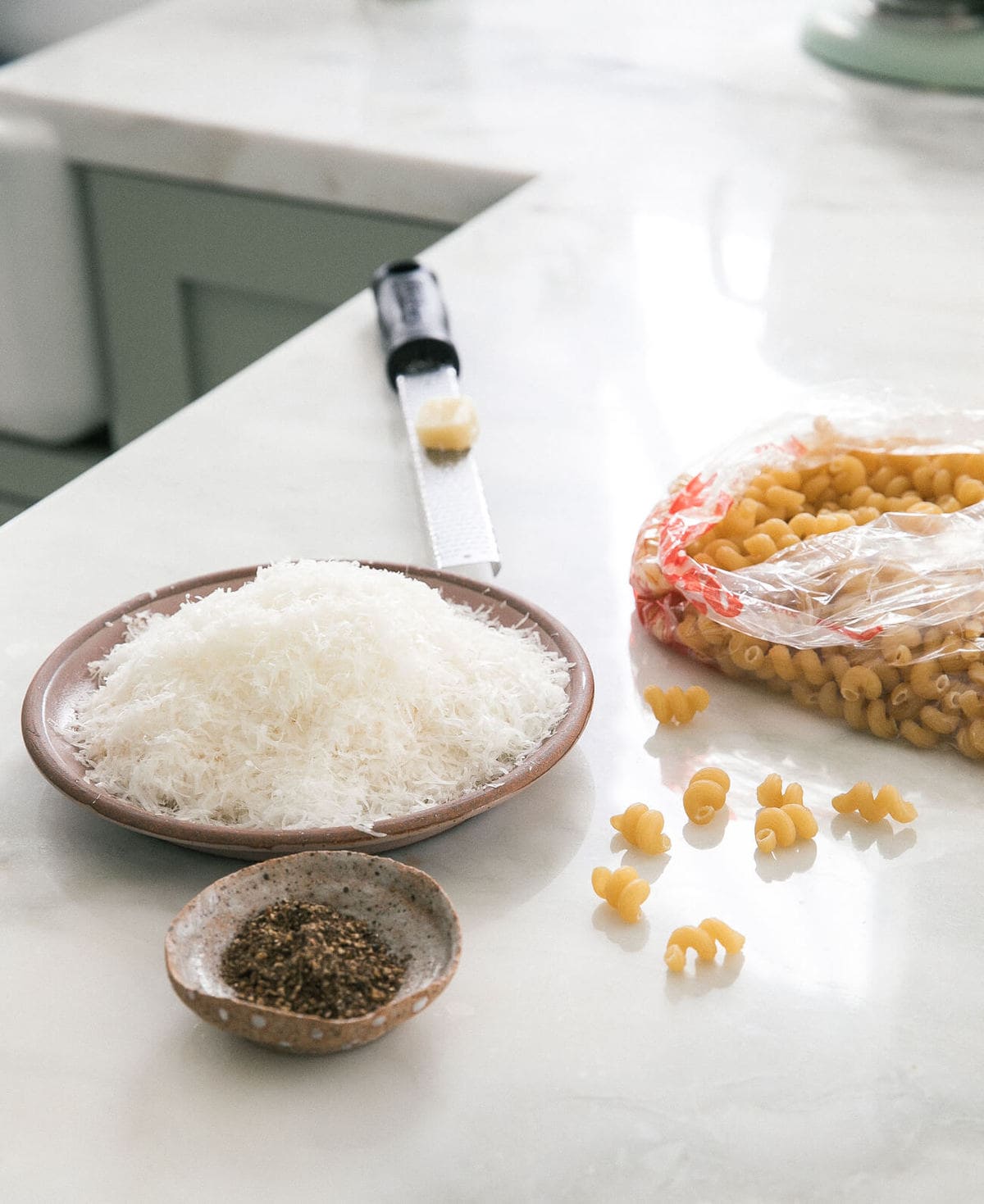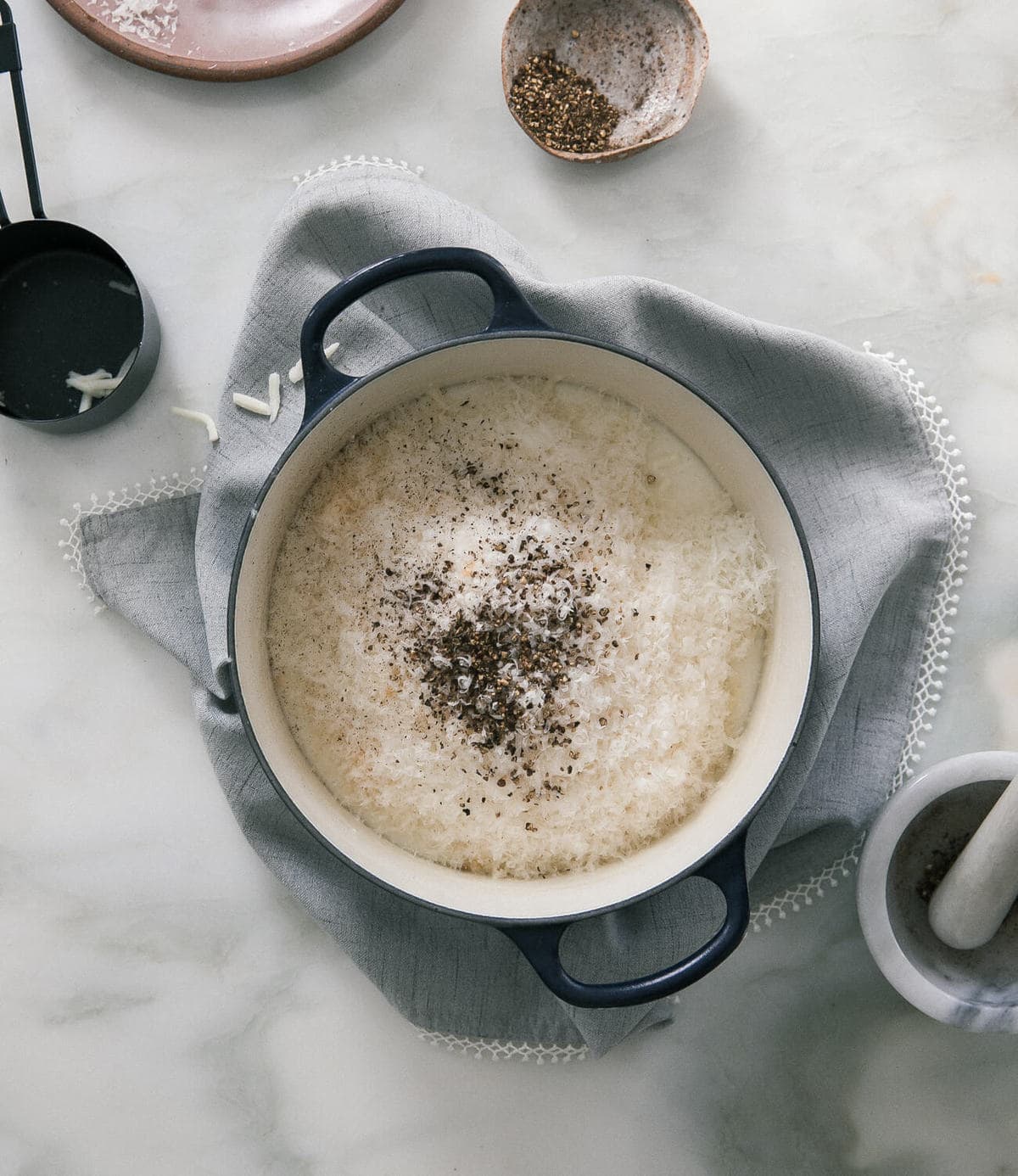 Continue Reading