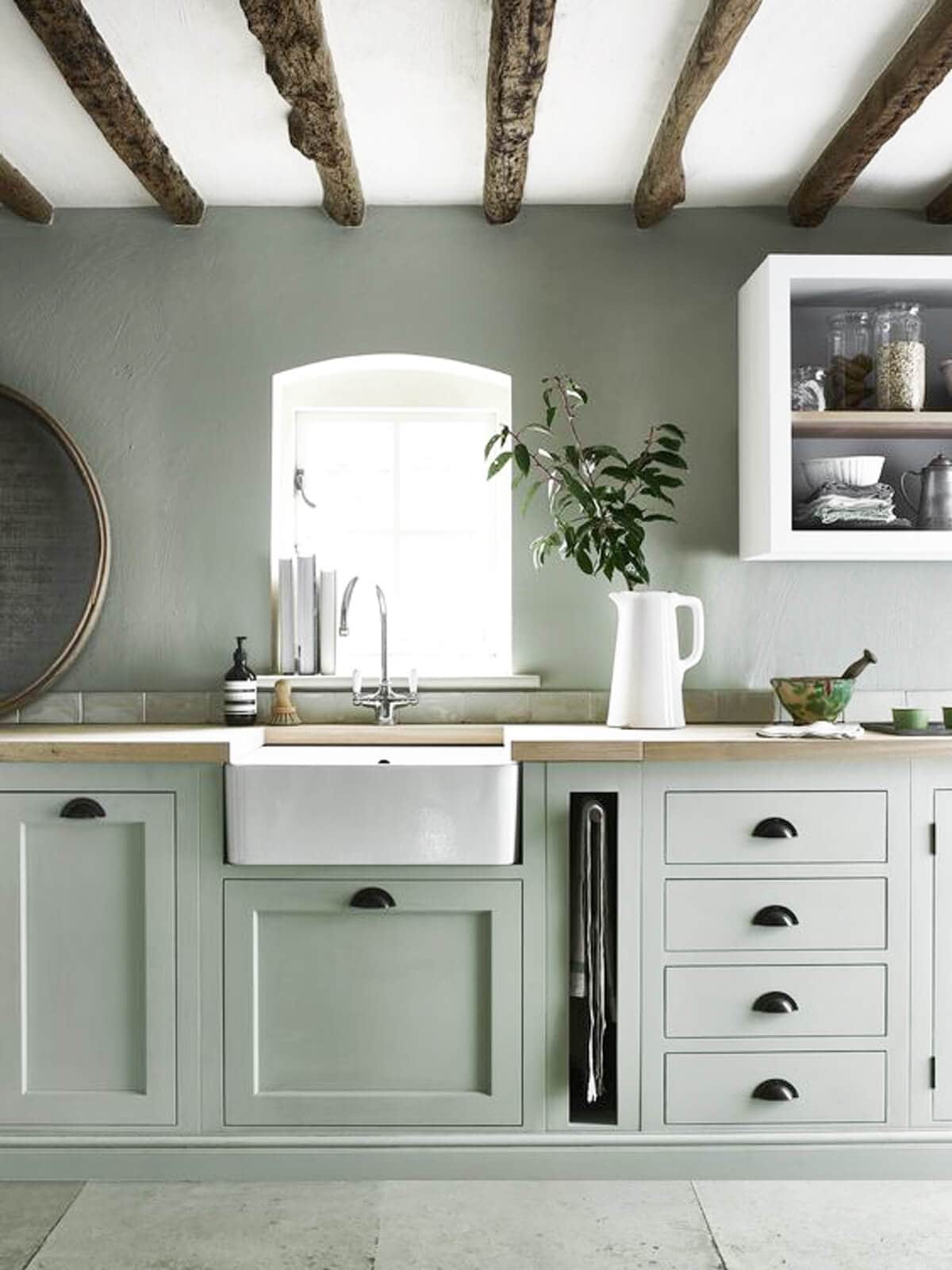 Big news today in cozy land because we're moving!
We've lived in our beloved lil' Echo Park apartment for a long time but we've been kinda outgrowing it and looking for a new place for a while so when Josh's dad moved out of state (for a new job) and asked us to move in to takeover his house for the next 5 years or so, the timing was perfect.
Before we officially move in, we're renovating the kitchen. And by renovating I mean tearing every single thing out, knocking down a few walls and starting from scratch. I have never done a renovation before so it say it is a bit of a dream is an understatement. It's also a bit overwhelming because there are SO many choices and decisions and I fully understand why people hire a designer to help them.
Initially we were gonna start the renovation back in June but I'm so happy that we waited because it really gave me time to understand what would look best in the space. I really believe that kitchens, and frankly any renovation, should complement the house itself.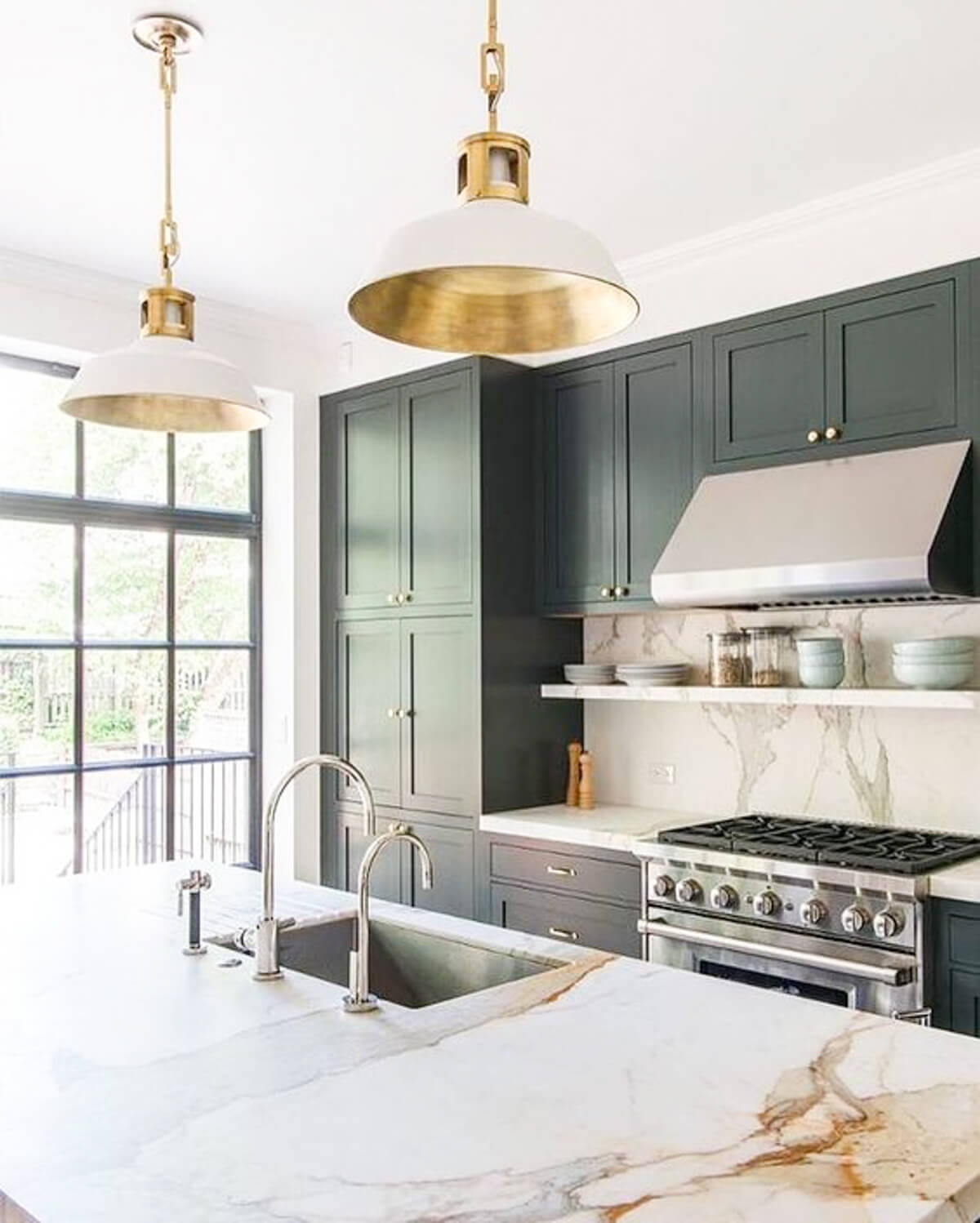 The house is a bit like an English cottage. It's cute with red brick, built in the 1920s. There are beautiful green vines growing on the outside and SO many roses in the front yard and in the backyard. It's quite adorable and it's the perfect size (not too big, not too small). It has charm like no other but it does need a bit of love in the kitchen department.
At the beginning of this whole venture, I thought a lot about what I wanted from a kitchen and I kept coming back to super modern, clean style cabinets with cozy, sweet colors.
This is what I had in mind: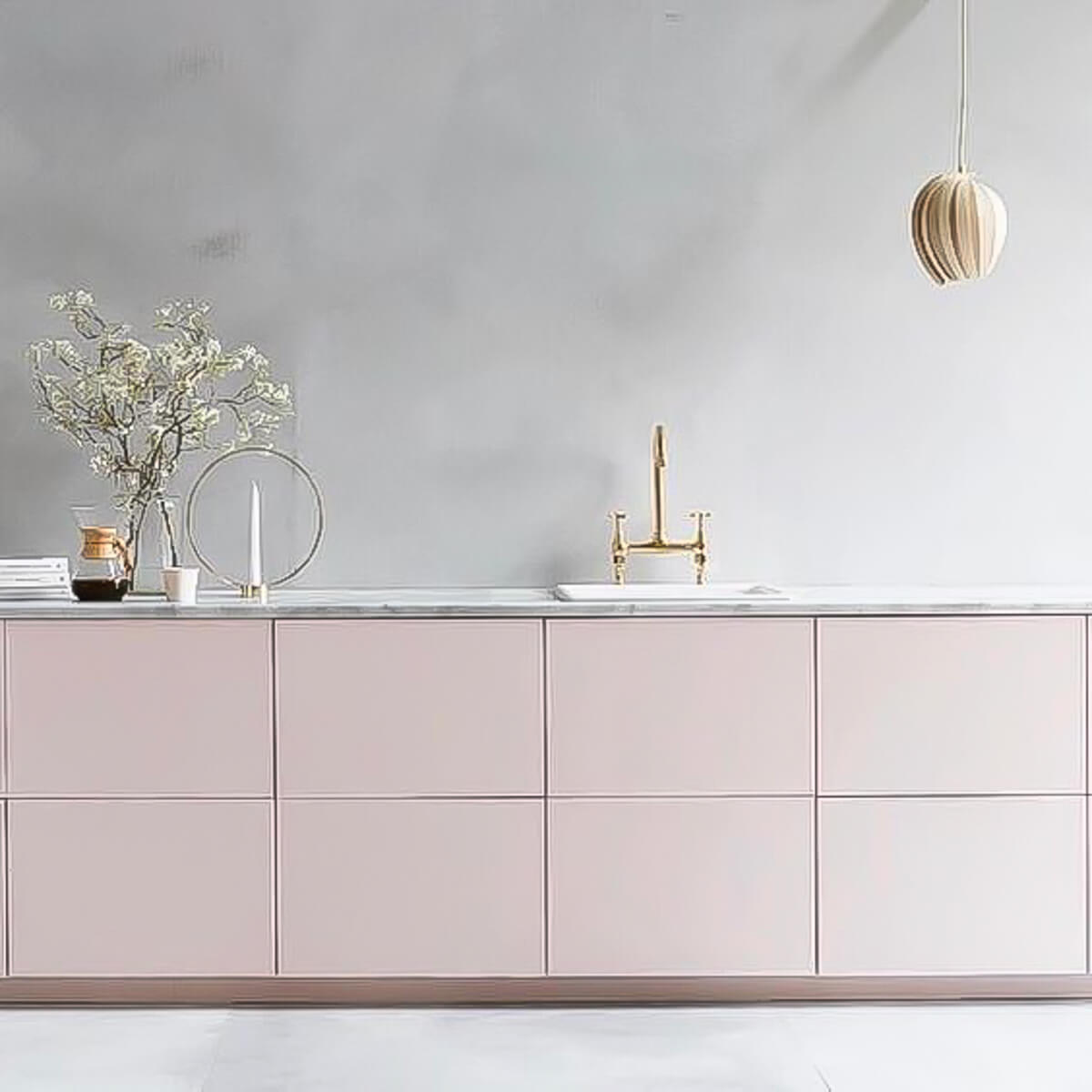 I was really into completely flat cabinets with little leather handles (we all know those can't be durable, I was picturing myself with frosting on my hands ruining those things).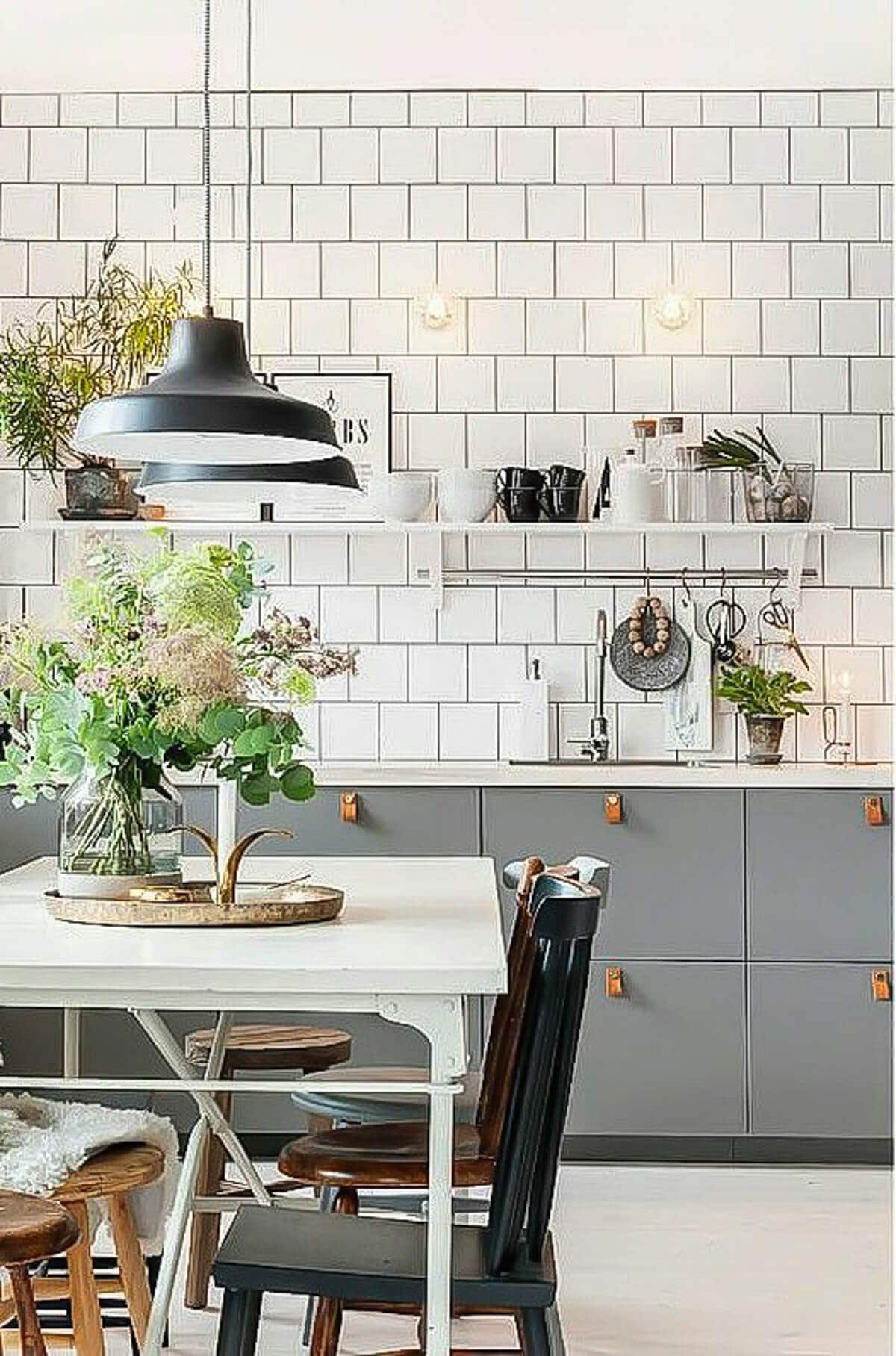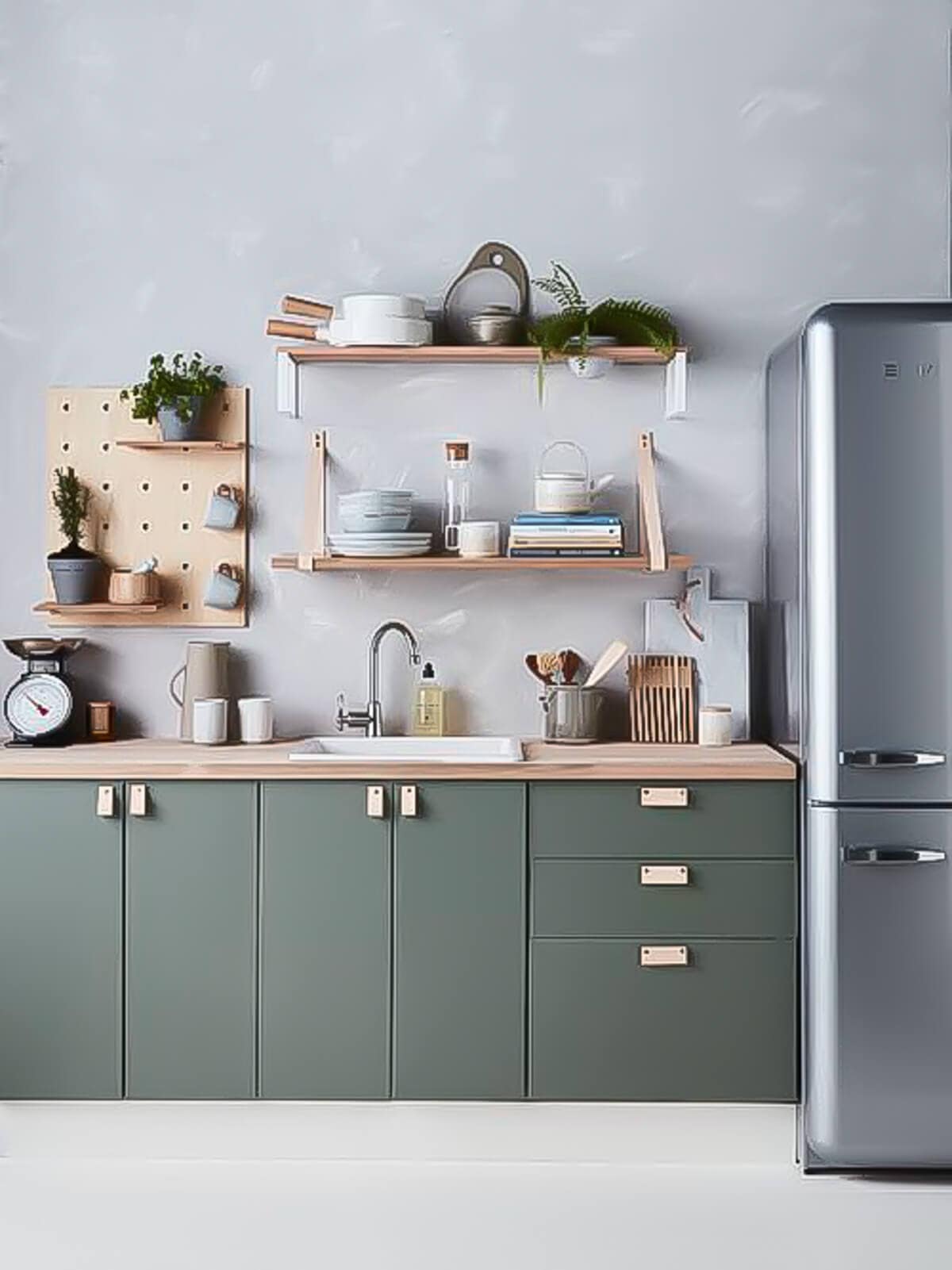 But this felt too sterile and new for the house. I'm so happy I came across Devol Kitchens, a kitchen designing duo in England, because they create the perfect kitchens for this house.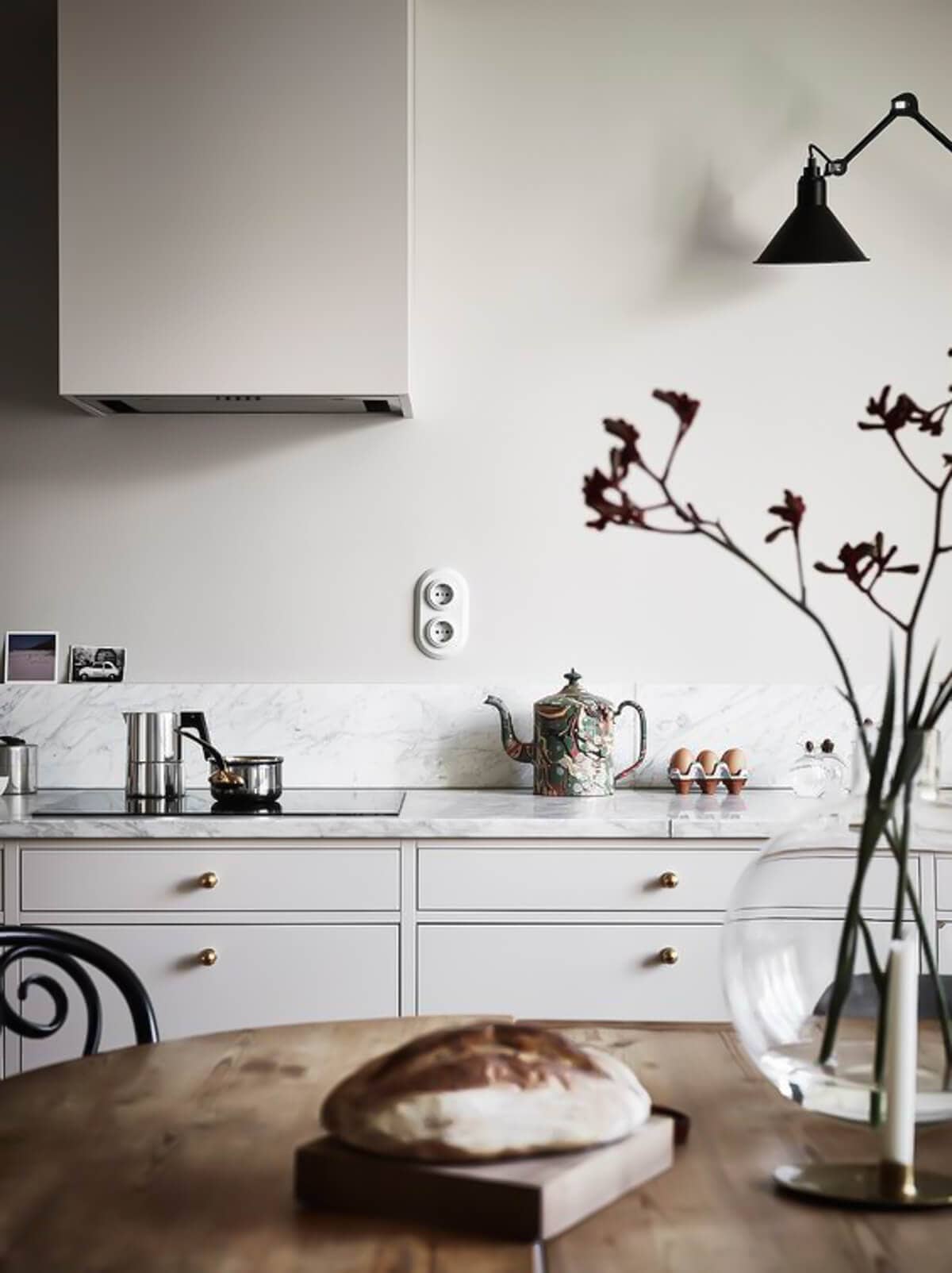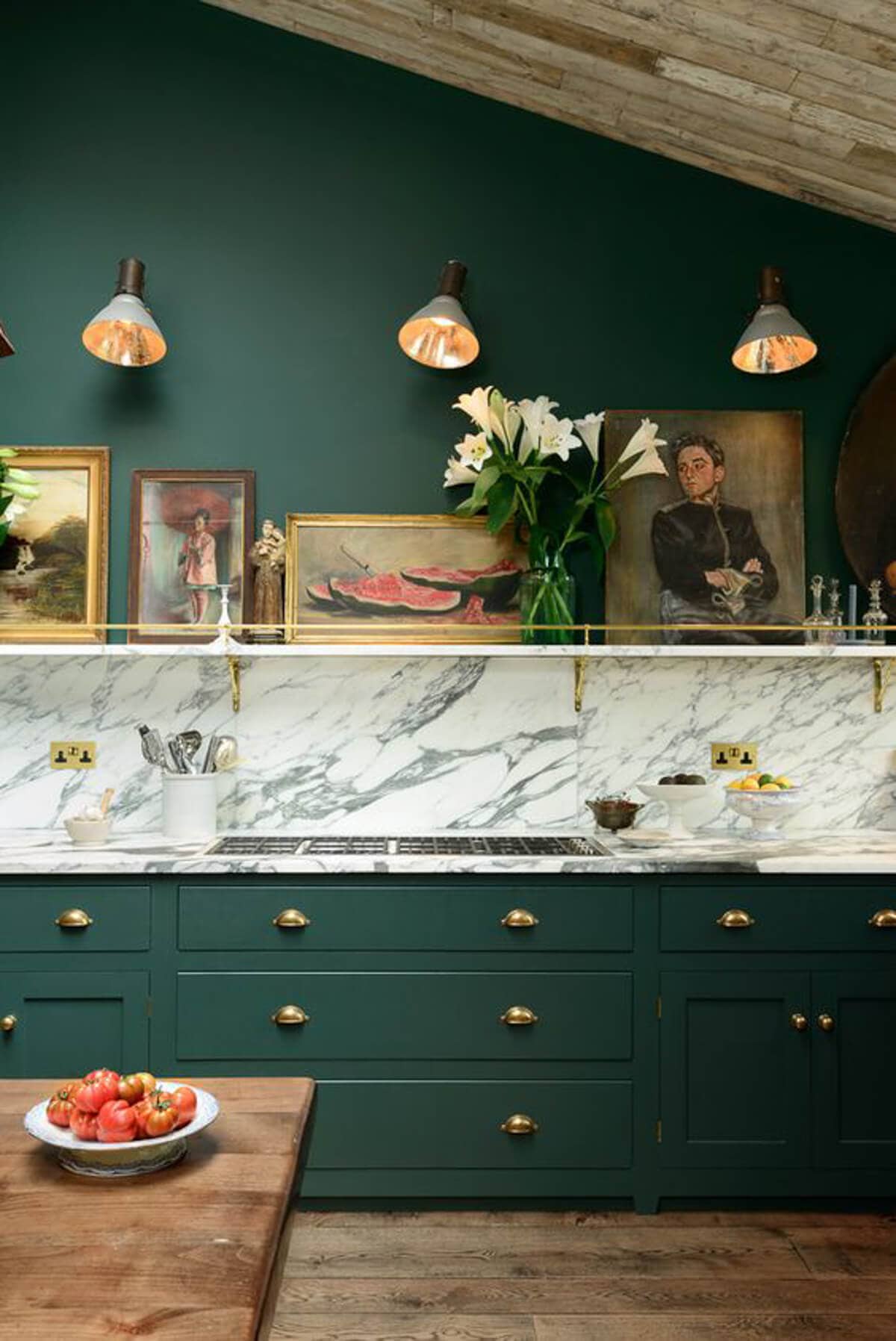 I'm absolutely obsessed with the inset cabinets (spoiler alert: custom cabinets were way too expensive so we're going a cheaper route) with calcutta marble, sage green, warm tones.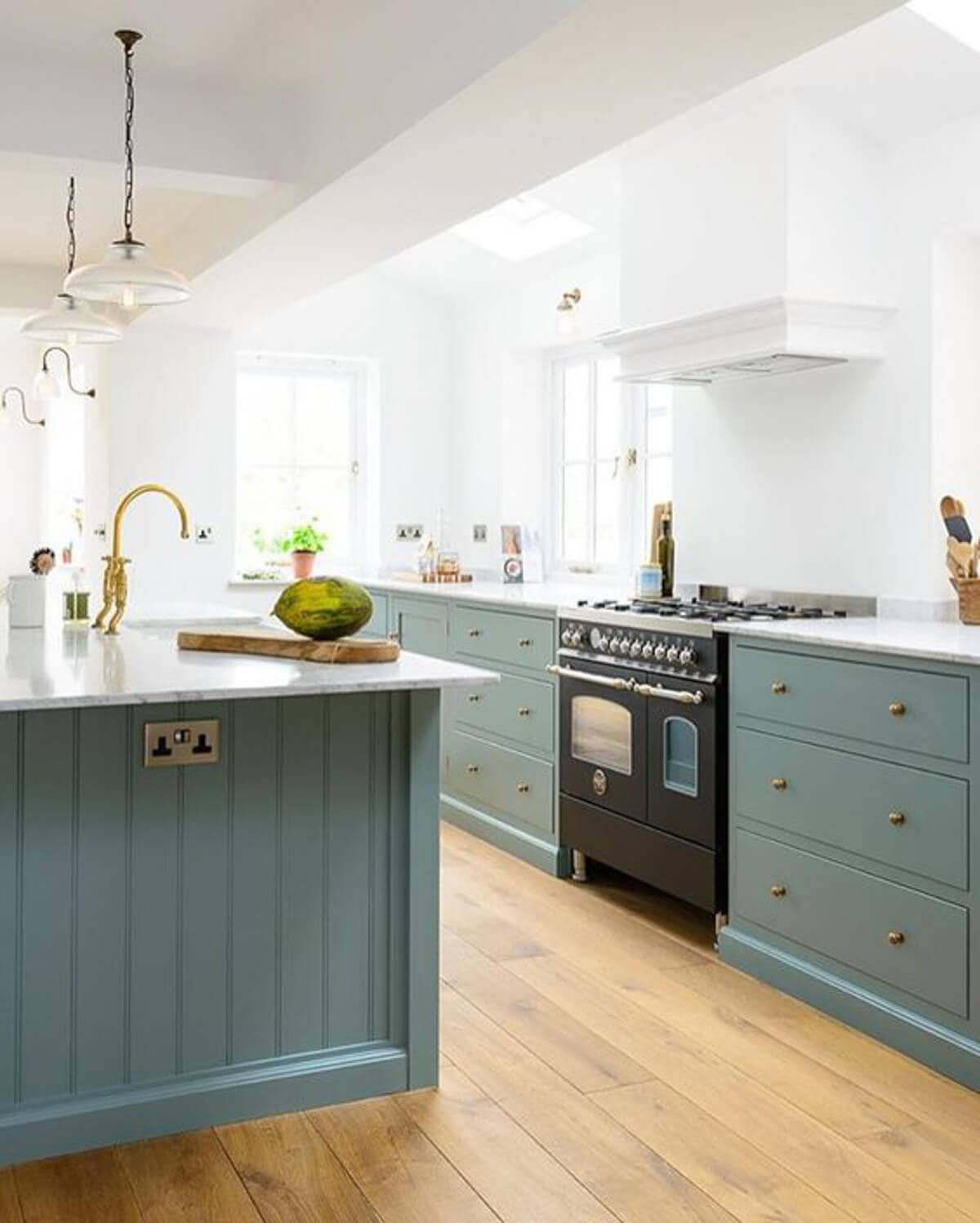 All my Scandinavian kitchen dreams flew out the window when I came across their kitchen designs. Every single one of them made me want to bake and cook in these spaces. None of them looked too fancy or fussy.
They looked durable and sturdy. They have a bit of an old feel while still feeling relevant and new.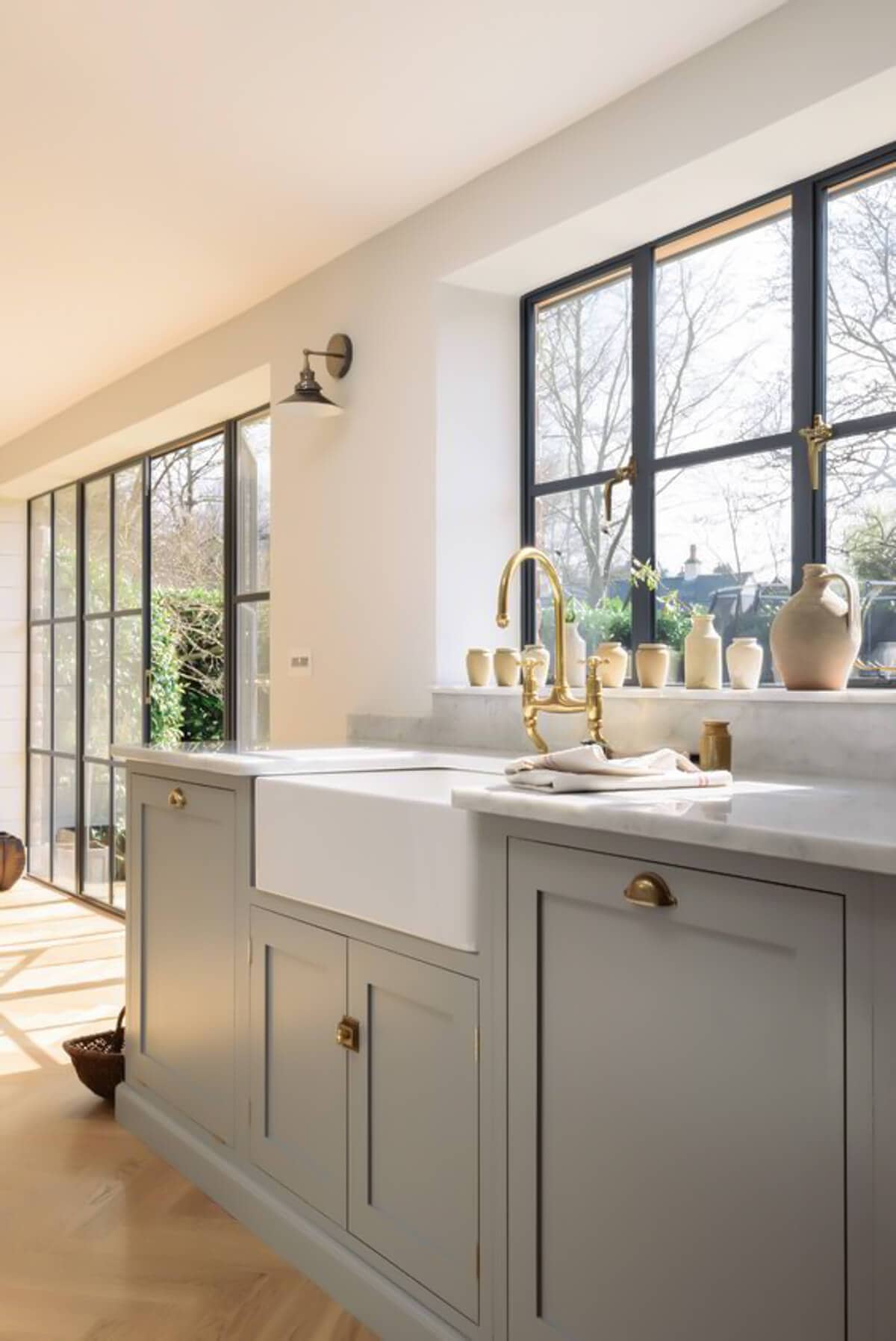 The layout of the kitchen has been formatted. Demo starts today!! WOOHOO!!
And of course here are the before photos. Two walls are coming down. The original windows are going to be peeled and restored with new hardware. The old 50s tile is going to be scraped off the walls and ceiling and the laminate floors are going to be ripped up and trashed.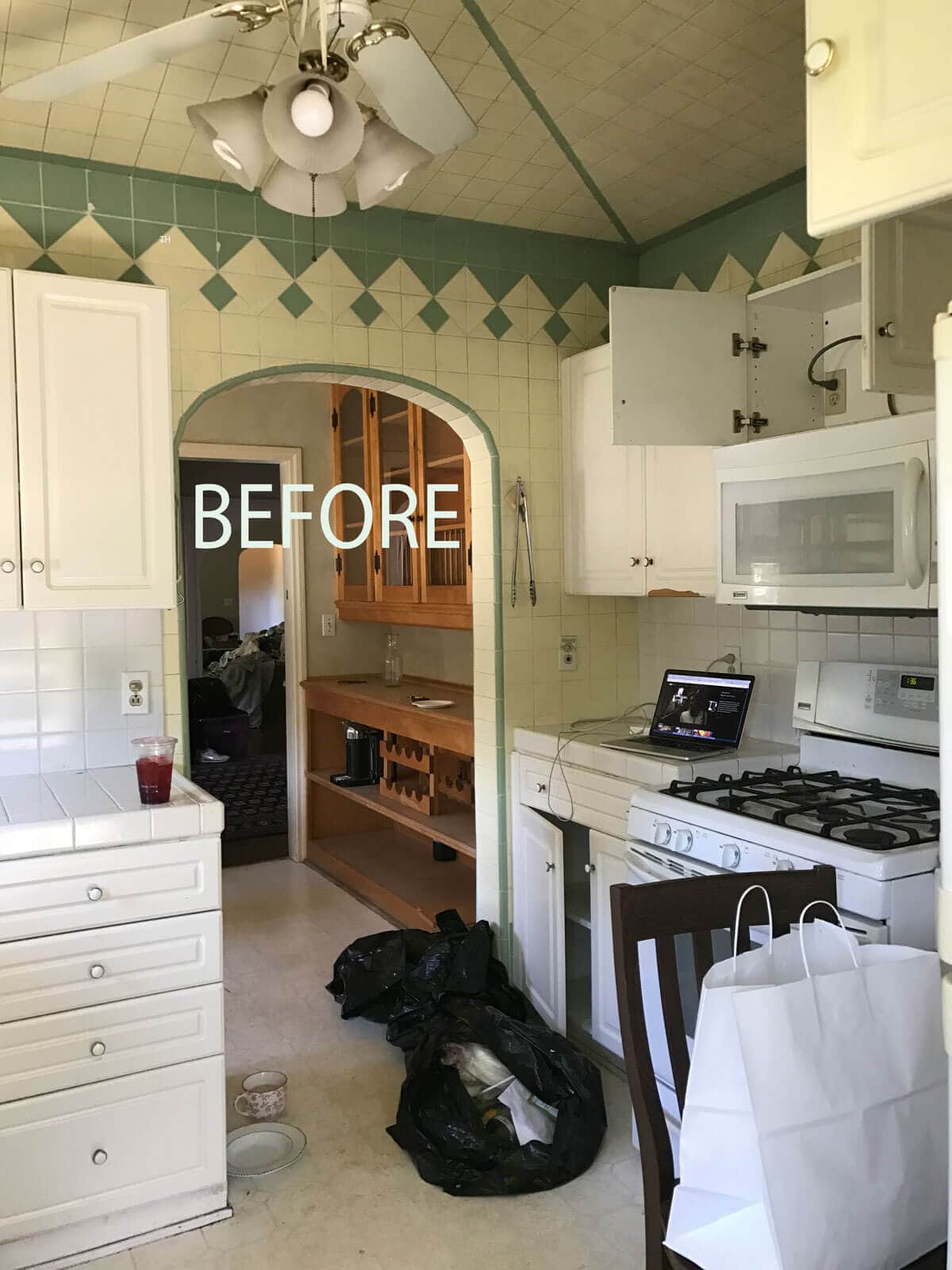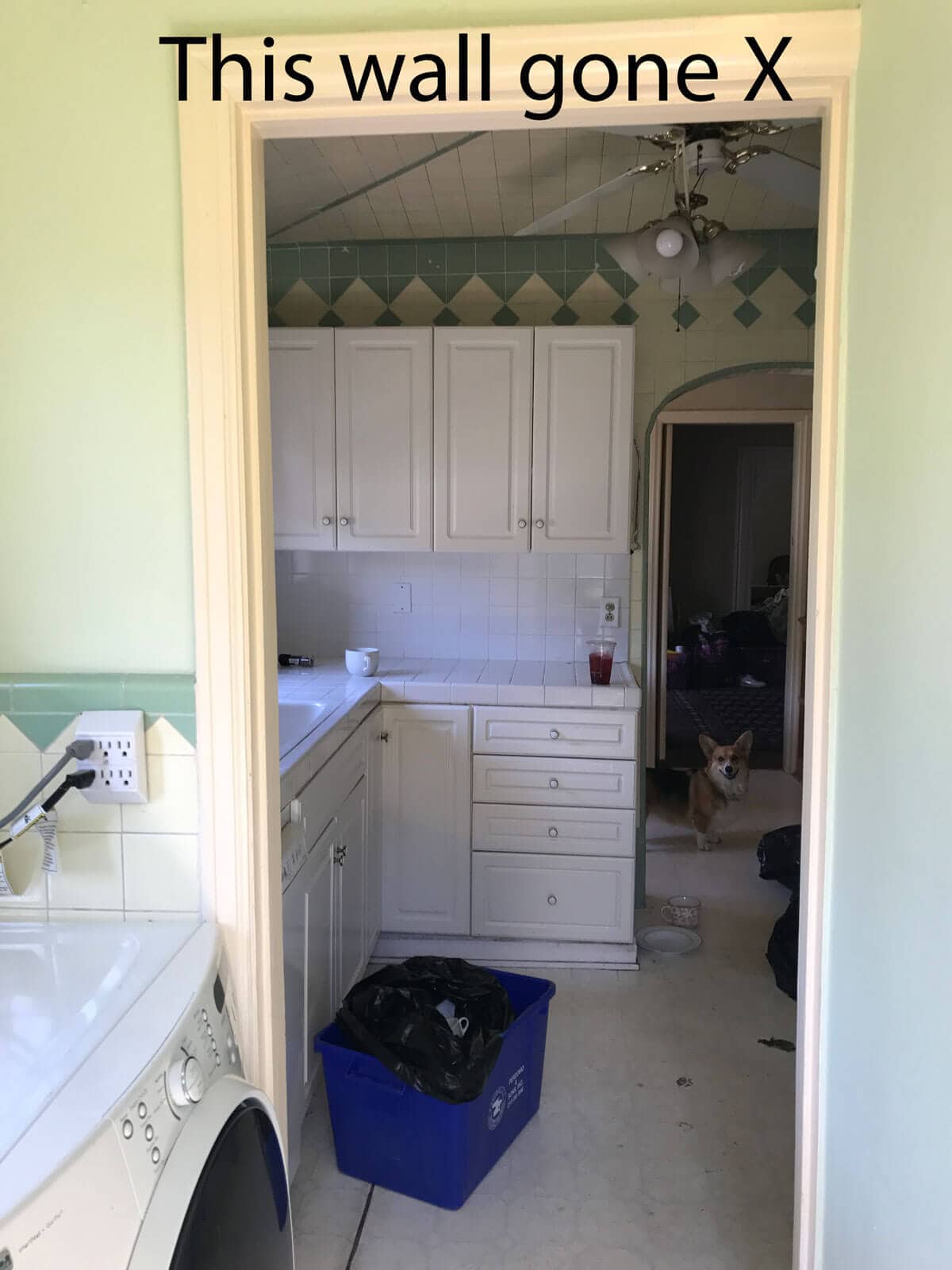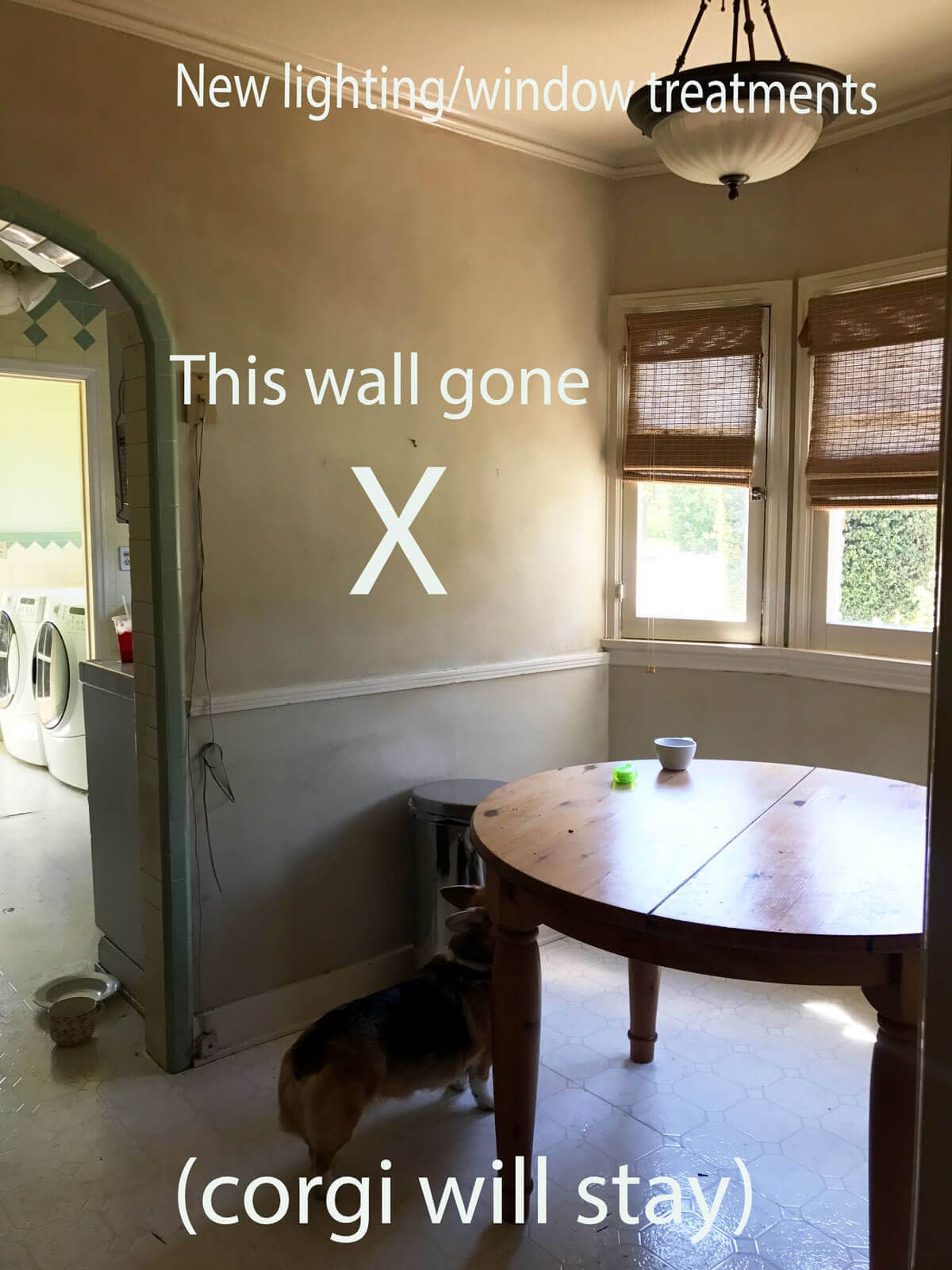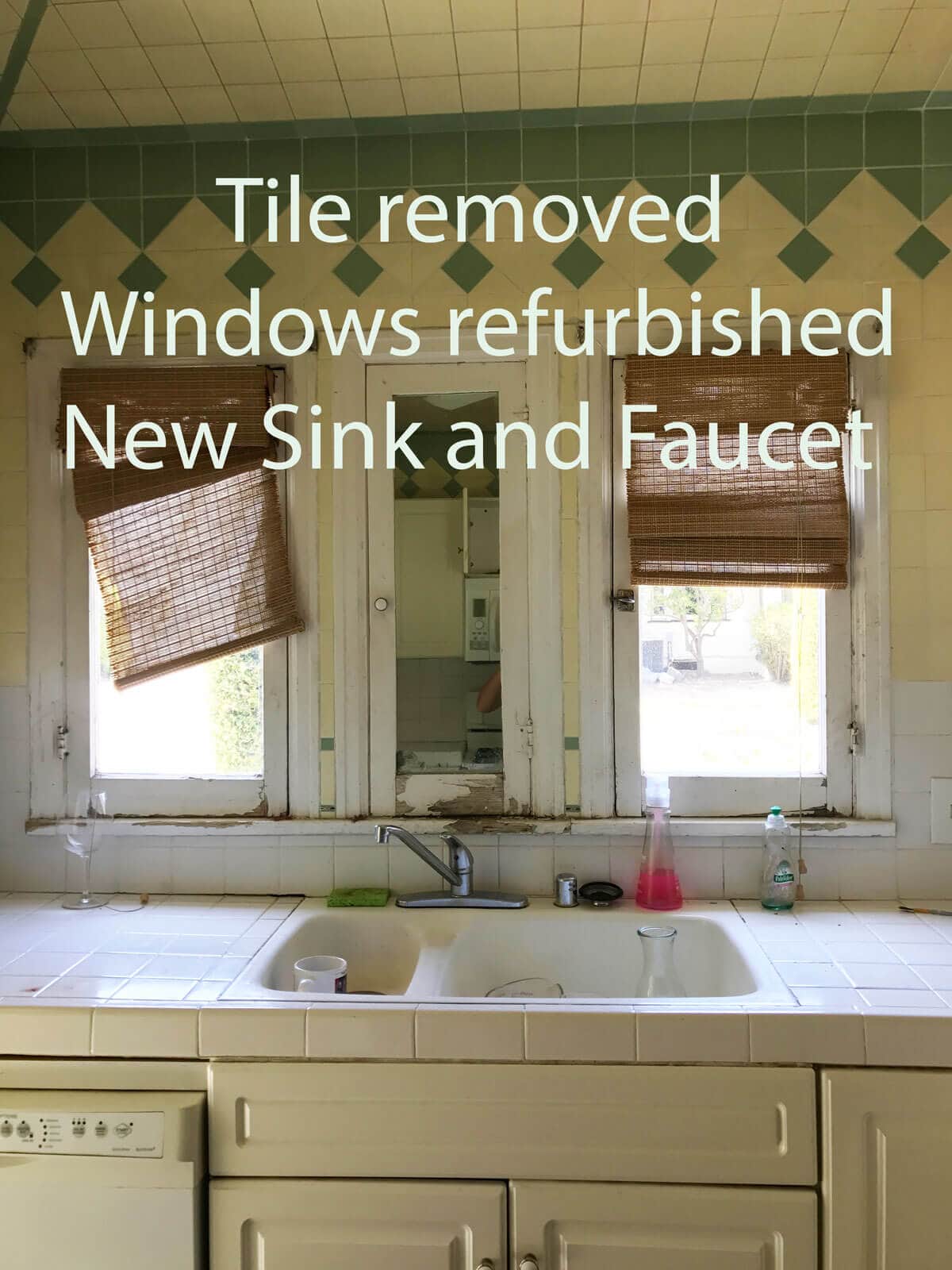 We're getting beautiful appliances from Kitchenaid! Continue Reading