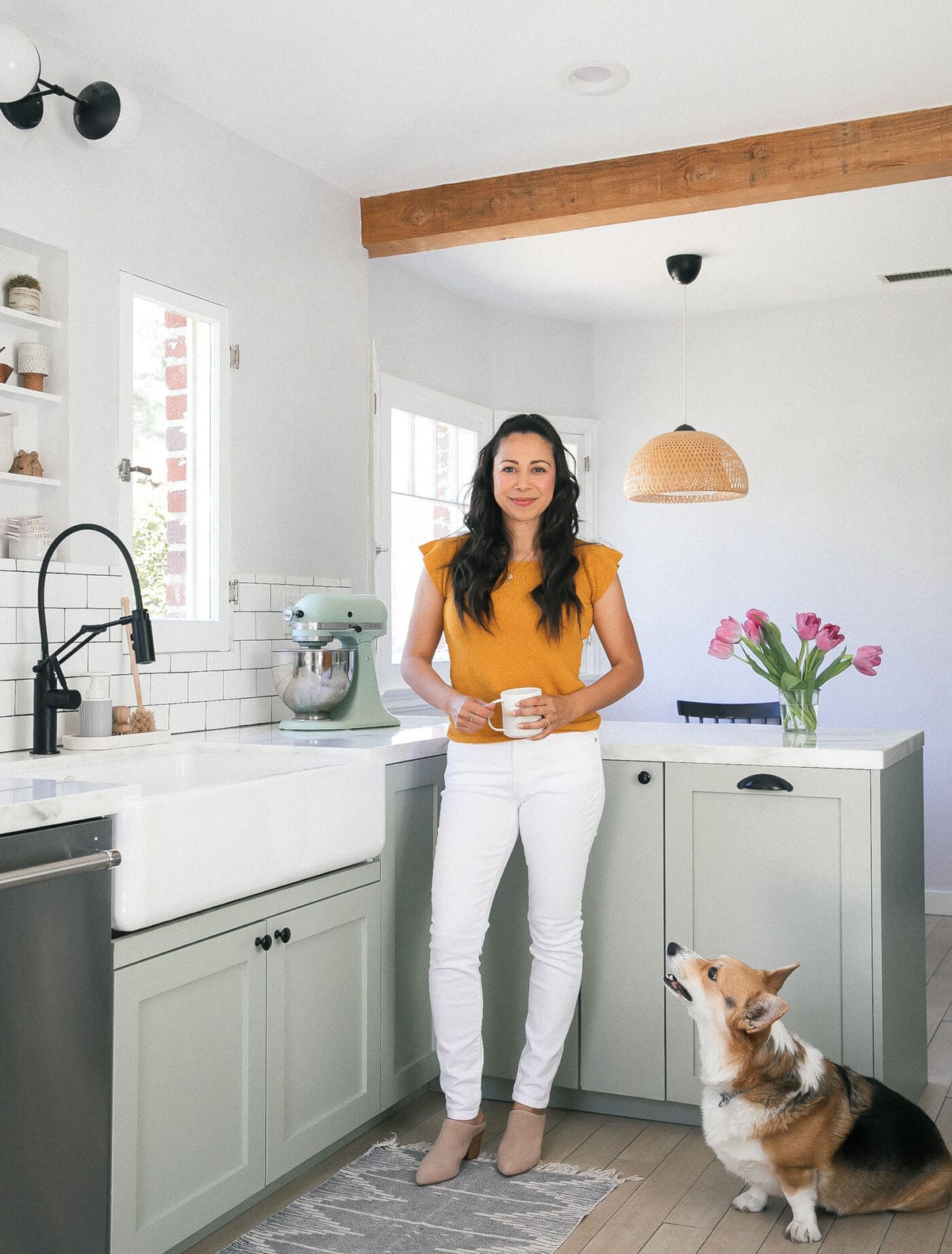 If you hire a kitchen designer they will do a lot of the work for you. They'll pair your style of cabinets with flooring, give you backsplash options, scour the internet for lighting options and sink options, etc. It sounds like a dream, honestly, but we didn't have it in the budget to hire a kitchen designer and the job also kinda sounded like fun! I was up for the challenge!
I'll be completely honest, designing this space took a lot of time and I understand why people hire designers. BUT, if you have the time and love design, I think you'll enjoy the process.
Before we started this project, I hadn't really thought about what I wanted in a dream kitchen. Crazy I know, but I just hadn't given it much thought. I learned a lot along the way so I wanted to share what worked for me and what I would do differently in the future. If I could go back, I still wouldn't have hired a kitchen designer. The process was fun!