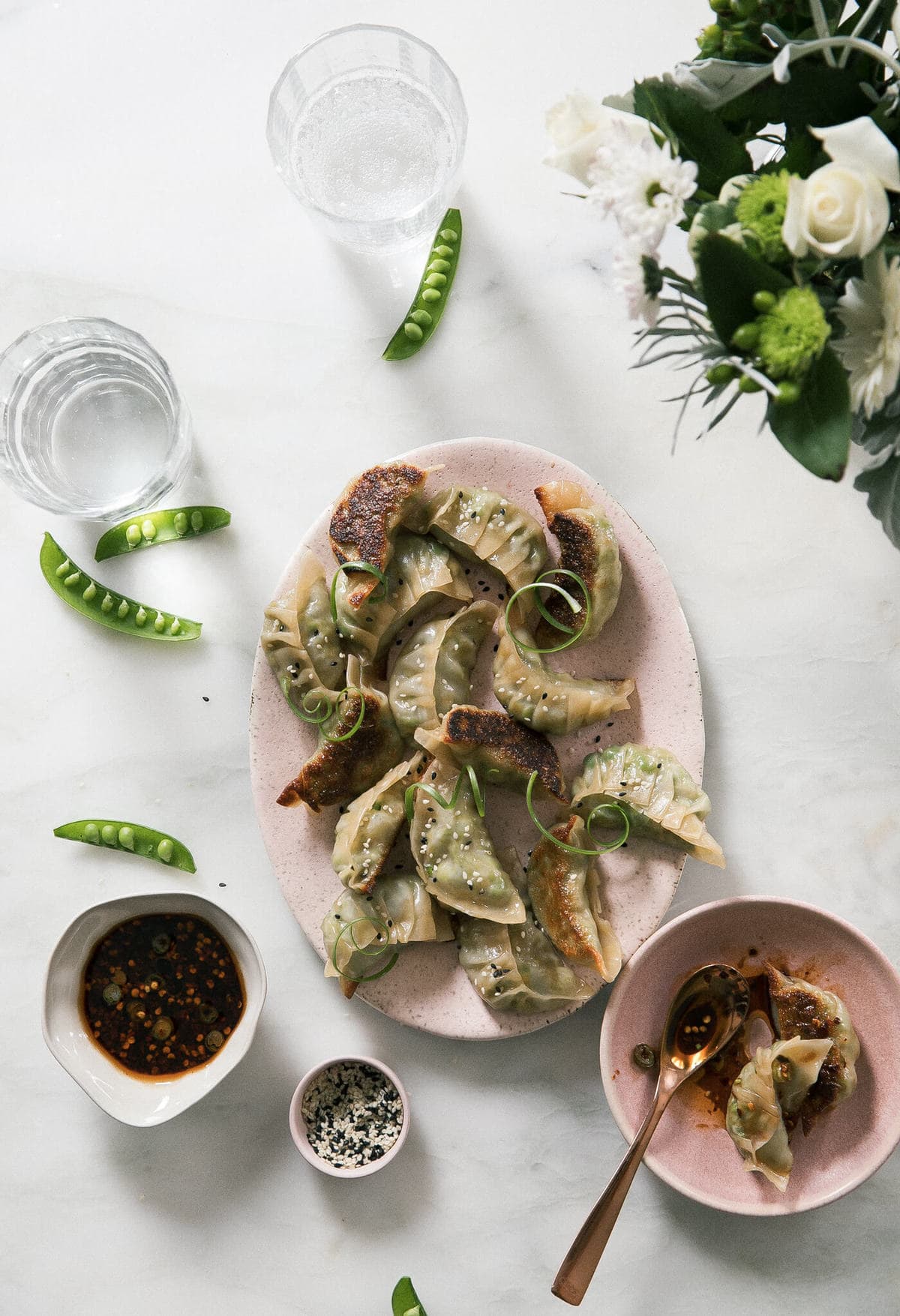 Last month I made pot stickers for the first time and I have to say, I was V impressed with them. They're now one of my favorite things to make at home and are a million times easier than I thought they were. And yes, most of that has to do with the fact that I don't make my own dough for the wrappers; even though that also doesn't seem that hard to make, so maybe next time I'll give it a try.
There were some days last week that felt like summer but I refuse to let go of spring for a long time. So we're still in full effect with spring on this here blog for a long time.
These are filled with mashed peas (and some whole peas). The addition of sautéed buttery leeks also adds a nice flavor note. These are SO good. I love them so much.
The flavor here is all about sautéed leeks and barely cooked peas. The inspiration behind these pot stickers comes from Lisa Lin's Instagram. Do you follow her? Her food looks so good. I could stare at it all day long.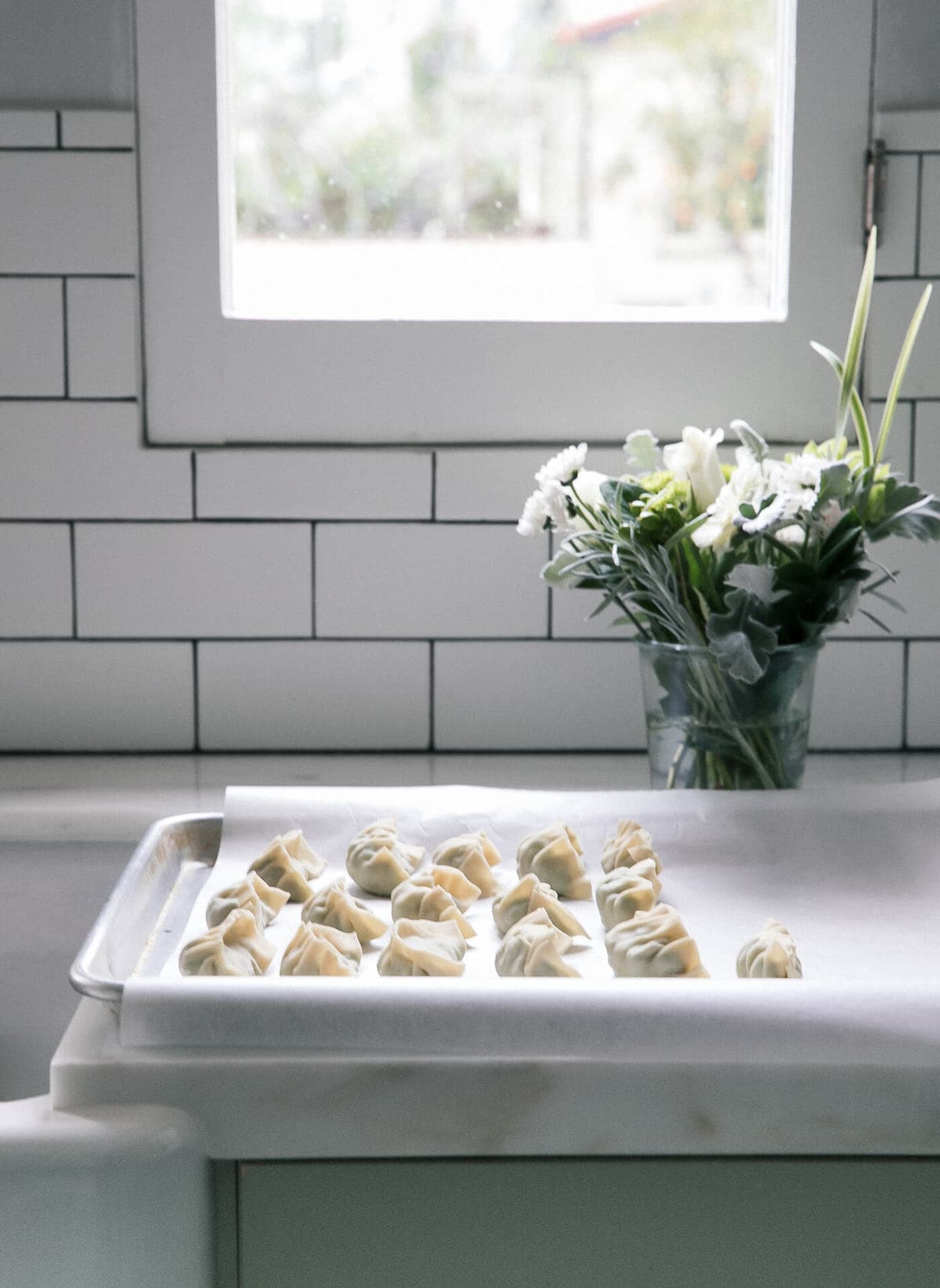 Continue Reading