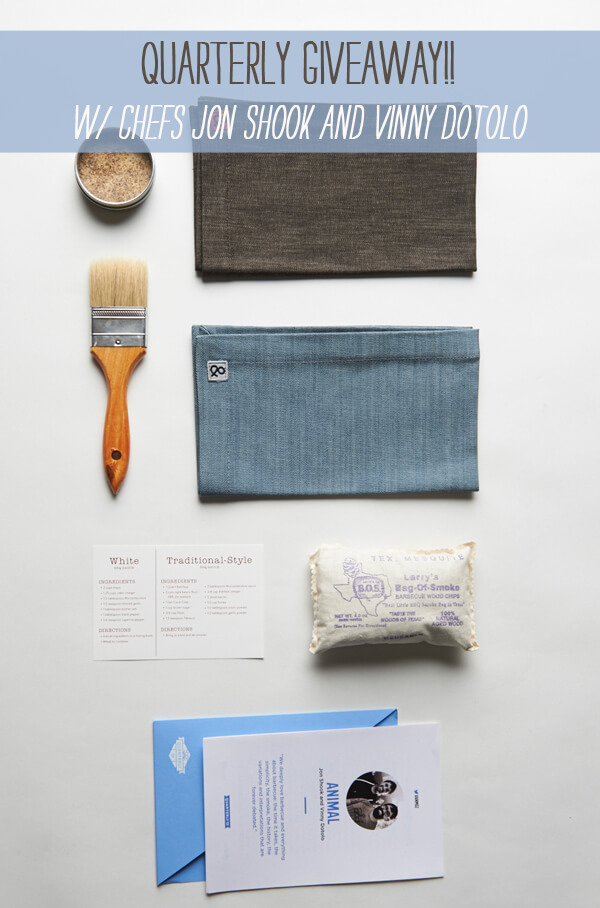 Giveaway time!
Quarterly Co. is a subscription box service that allows you to subscribe to a a variety of curators like Pharrell, Angie and Ted of Poketo…and even Coco (yes, Ice-T's gf). Today is all about Chefs Jon Shook and Vinny Dotolo. They own two of my favorite restaurants in Los Angeles, Son of a Gun and Animal. In fact, when I first moved to LA and was super broke, my first splurge meal was at Animal. I have really good memories of that night; there was a biscuit topped with gravy and foie gras.
.
This quarter's box is all about BBQ. The box that's up for grabs includes:
1. Their recipe for the best BBQ sauce EVER (seriously, Josh has made it a few times and it's amazing).
2. A bag of wood chips.
3. Two custom-made Hedley + Bennett tea towels.
4. A BBQ sauce brush.
5. Tin of their BBQ rub.
6. Signed note from them.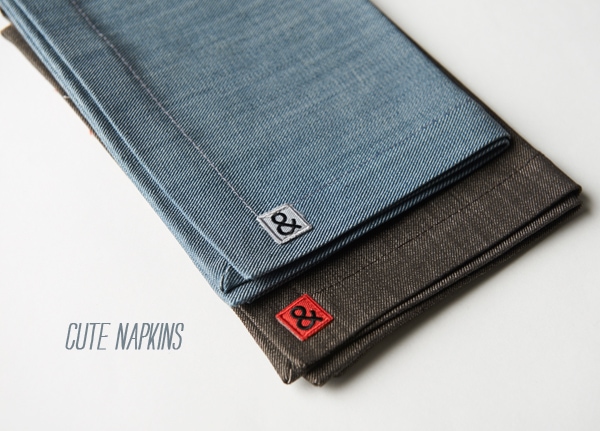 To win this giveaway:
1. Visit Quarterly and take a look at Vinny and Jon's past boxes/sign up for their new Quarterly box, which is coming out in two months, if you like!!
2. Leave a comment here telling me what your favorite BBQ side dish, i.e., mac n cheese, baked beans…you know, stuff like that!
A winner will be chosen on Friday, April 4th at noon, PST. This giveaway is open to US readers only.
—————
This giveaway is now closed. The winner is Ciana Simpson!!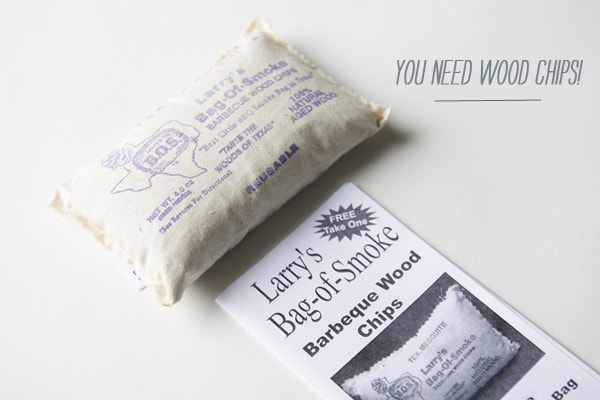 Continue Reading