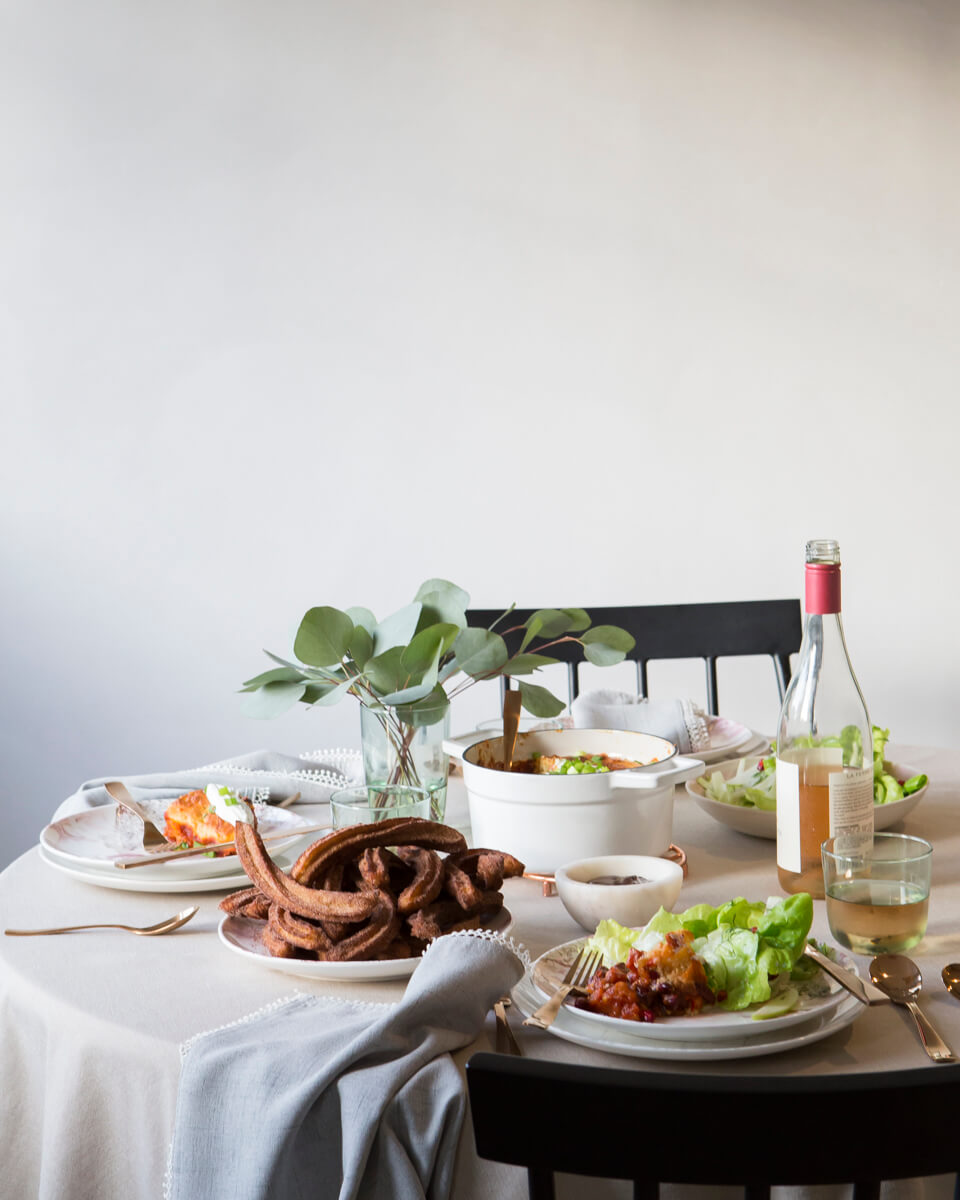 (This post is sponsored by the Martha Stewart Collection, created for Macy's. Thank you for supporting the sponsors that keep A Cozy Kitchen cozy!)
I know I've been writing autumn love letters since like mid-September, but if I'm being completely honest with you, Los Angeles doesn't even really begin to hint at fall until November. But now it's November and I'm freezing! And I love it. My fluffy socks are on at all times, my favorite soft sweaters are out of storage and all I've wanted to do is break in the new kitchen with some cozy foods. The kitchen is almost completed and I was finally able to cook our first meal in it!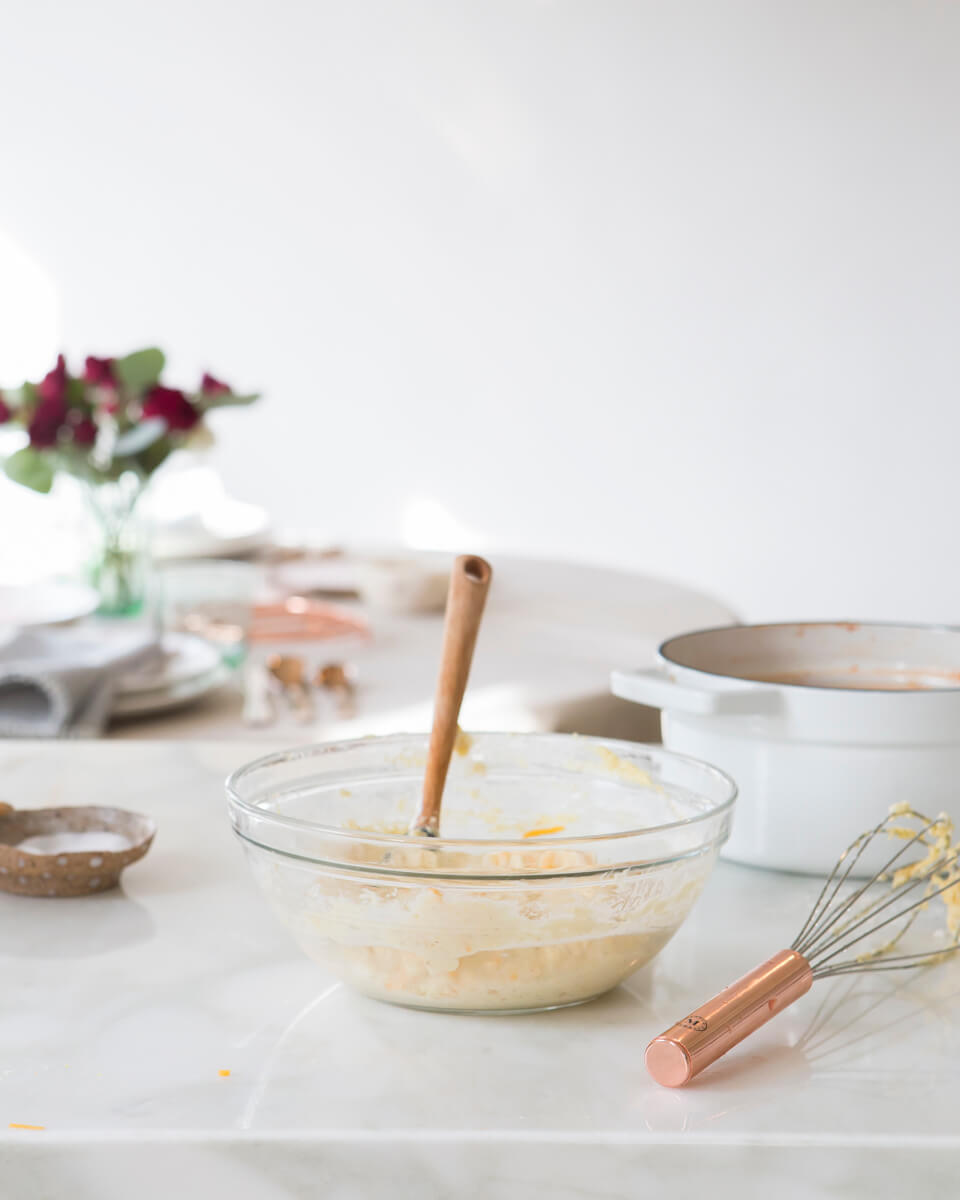 Since there are some things that need to happen (like trim, a coupe light, etc), I figured I'd start light with a little dinner party for four. I wanted to serve cozy food that wasn't fussy.
For this post, I teamed up with Macy's and Martha Stewart. The Martha Stewart Collection's harvest dinnerware is SO pretty. I absolutely love these hatchcross, grey plates, along with the marbled pink plates. They are gorgeous. And I love the shape of Martha's Enameled Cast Iron cookware . The handle shapes are sleek and simple and the colors are lovely! Check out the whole Martha Stewart Collection at http://mcys.co/2kIpJAv.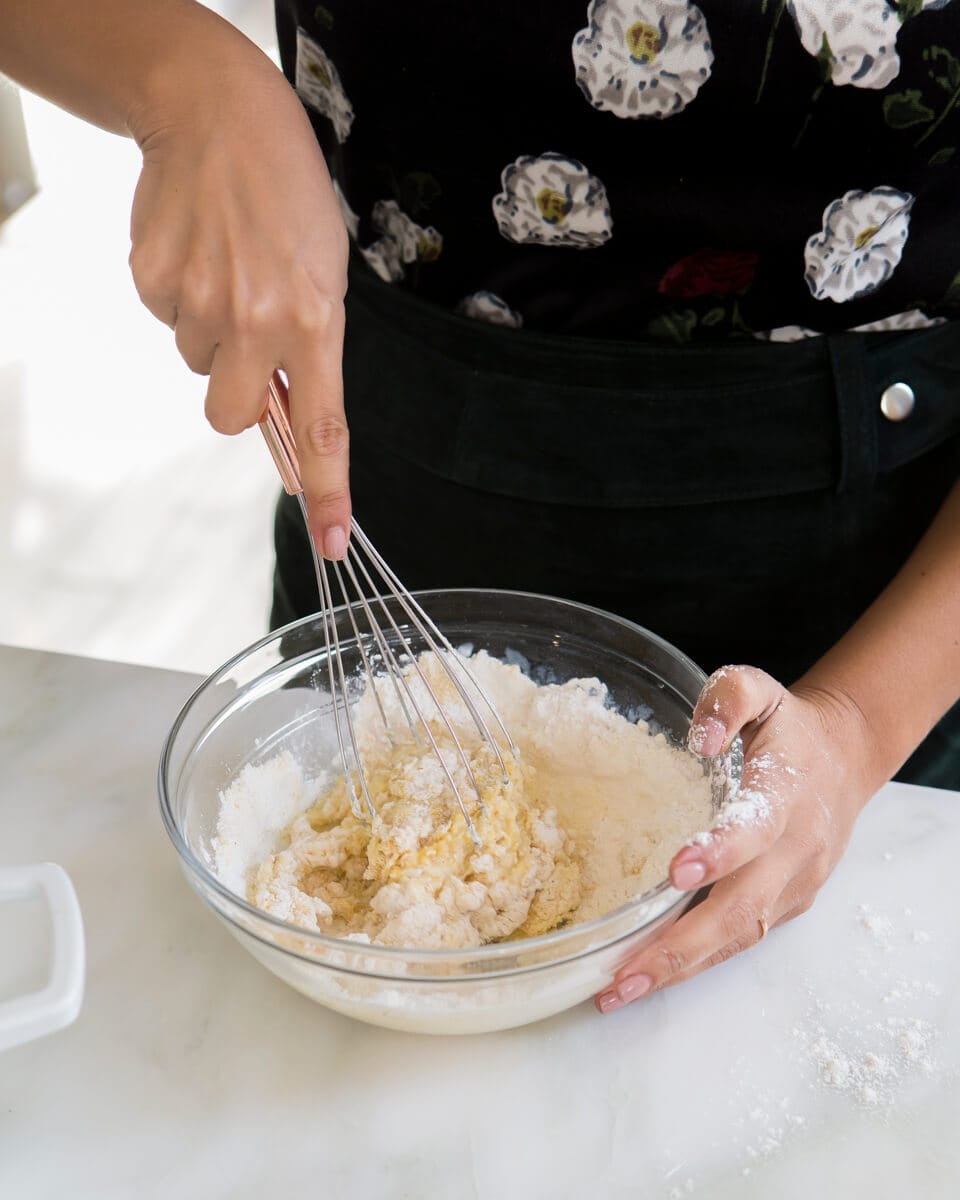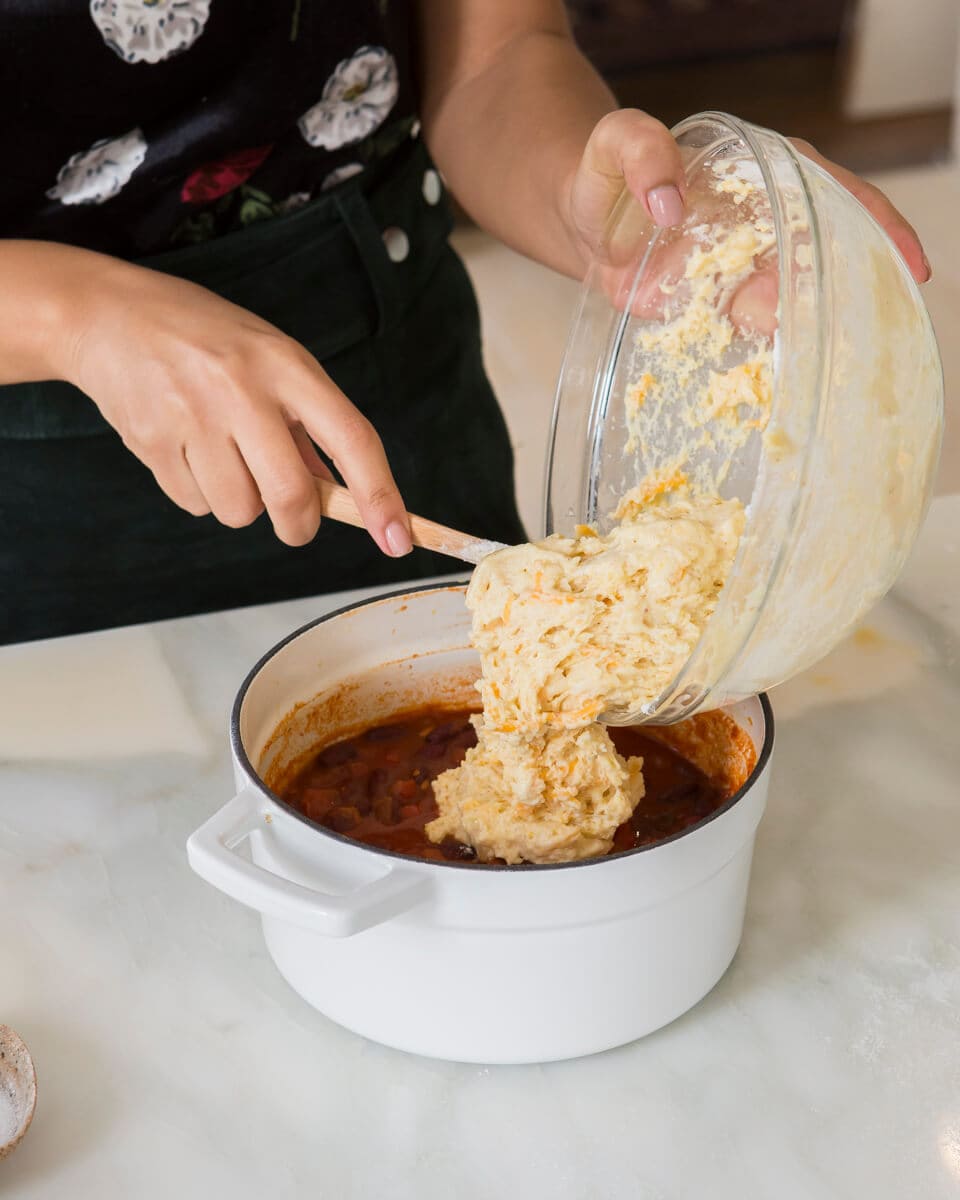 I used the small 2-quart white Enameled Cast Iron pot to make the best cozy dish ever.
This was the perfect size for four people. At the bottom is a vegan chili with a fluffy cheddar cornbread on top. I like to think of it like cornbread and chili all in one!
The vegan chili is spicy, made with kidney beans, and loaded with delicious things like diced onion, mushrooms, red bell pepper and lots of spices.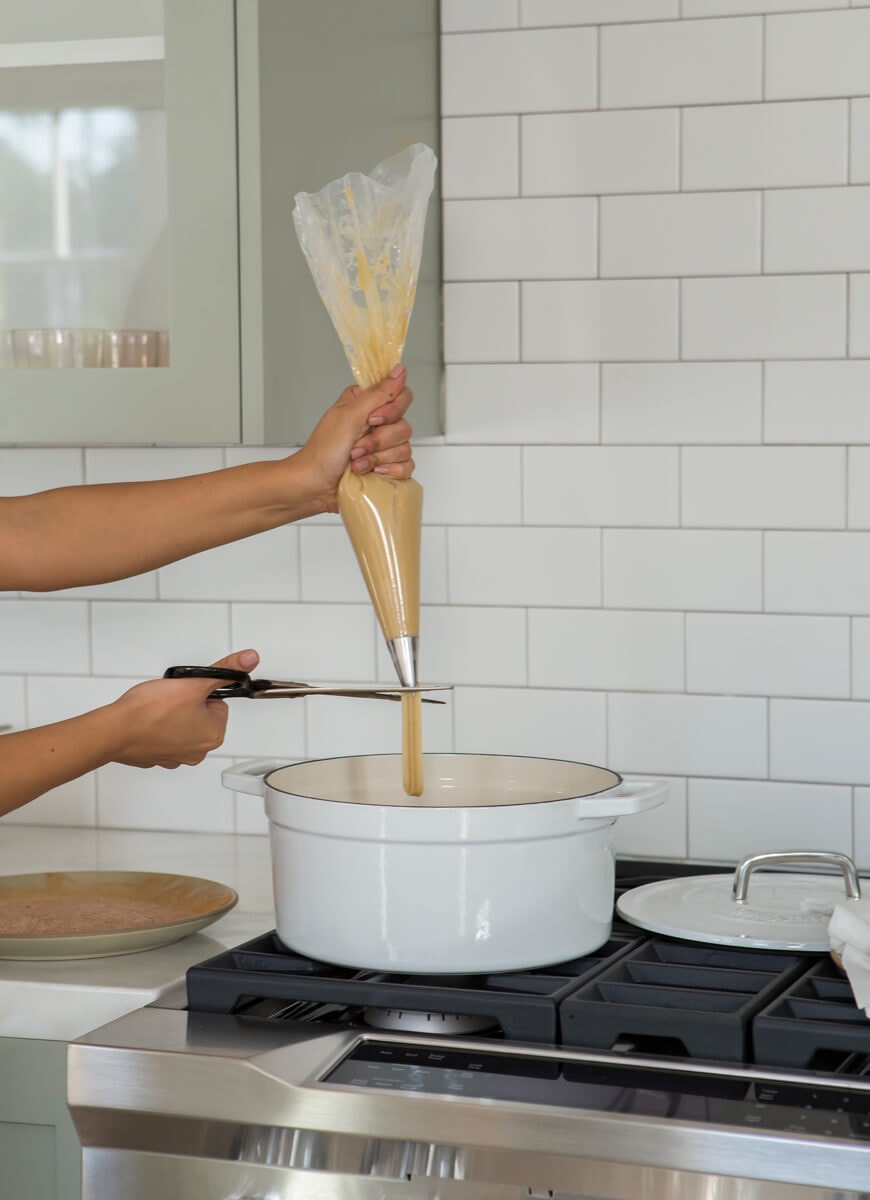 The cornbread on top is inspired by fluffier cornbread cake. It isn't dry at all and it's so soft and delicious.
It may seem like a small portion for four people but it's so filling that it's actually perfect. Especially when paired with a snappy, refreshing salad AND with dessert.
For dessert, I used the 6-quart Enameled Cast Iron pot (in beautiful white) to fry up apple cider churros and they were SO good.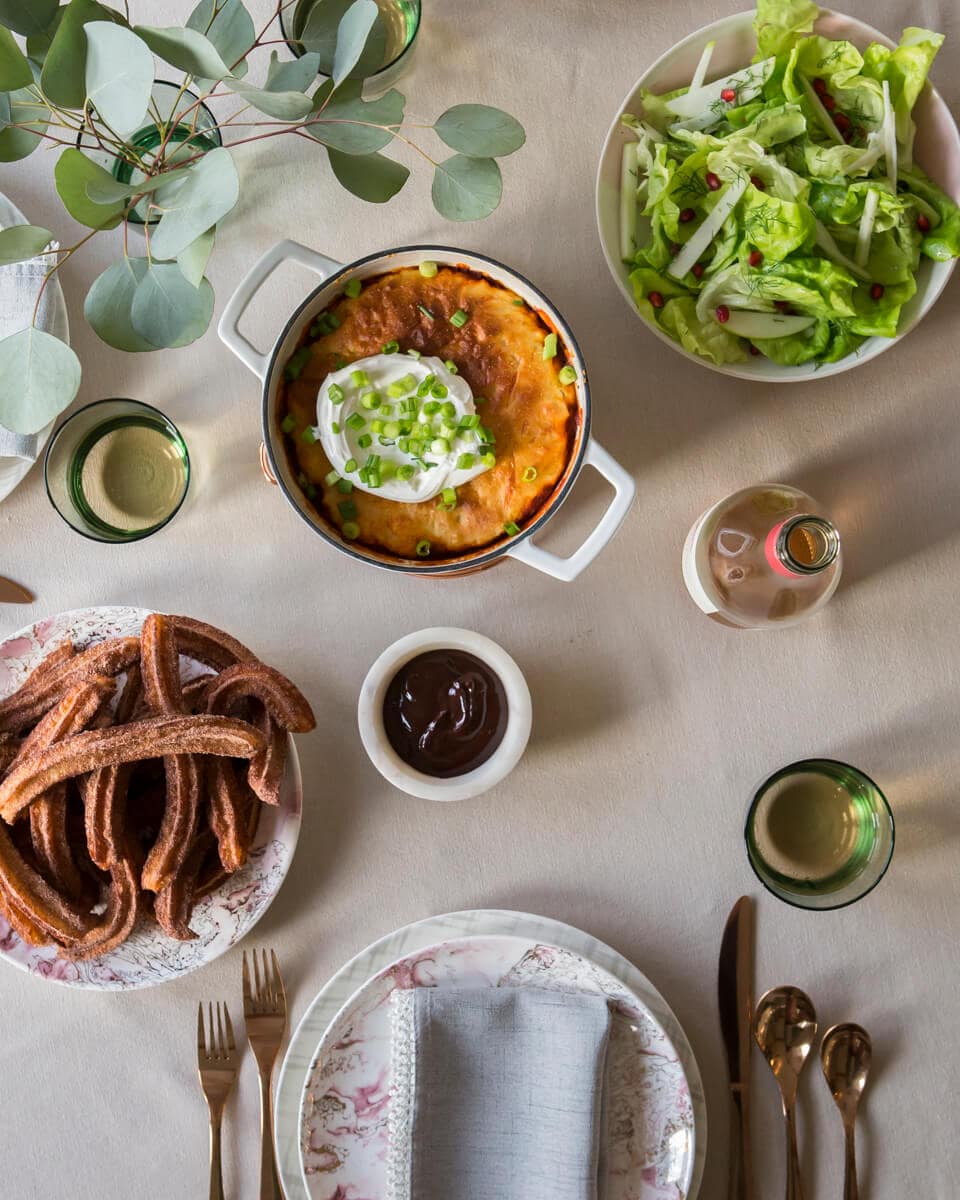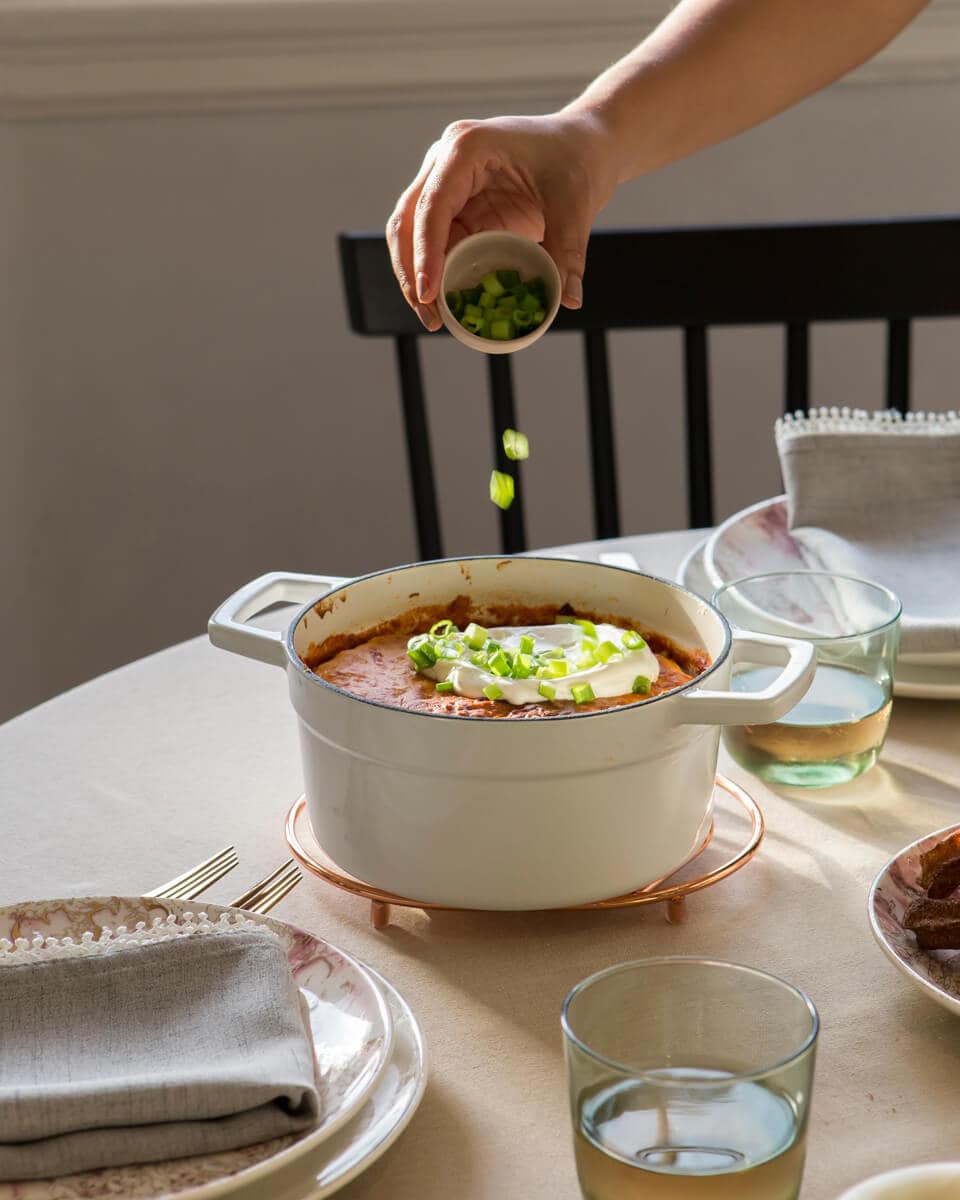 Continue Reading