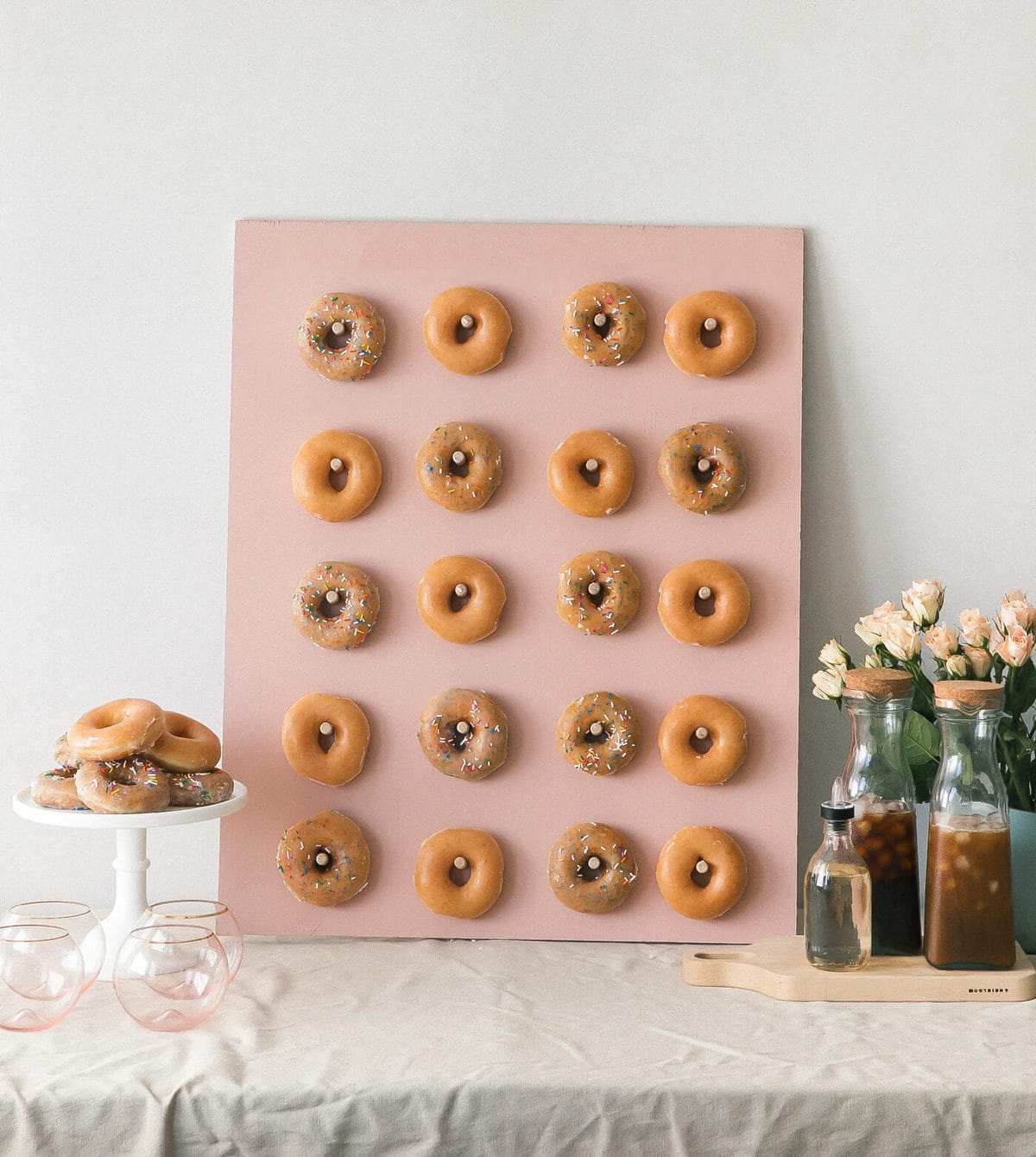 I went to school in Winston-Salem, North Carolina. It's a teeny little college town (especially compared to a big city like Los Angeles). I went to a conservatory, which technically means you're classically trained in whatever you're studying, but what it really means is that you're stressed out all the time and you study and work like crazy.
We'd have super early shoots at 6am and I'd always, ALWAYS drive past Krispy Kreme Doughnuts (their original location!) and let me tell you, that "HOT NOW" sign that would light up was like a spark of joy and hope to us all.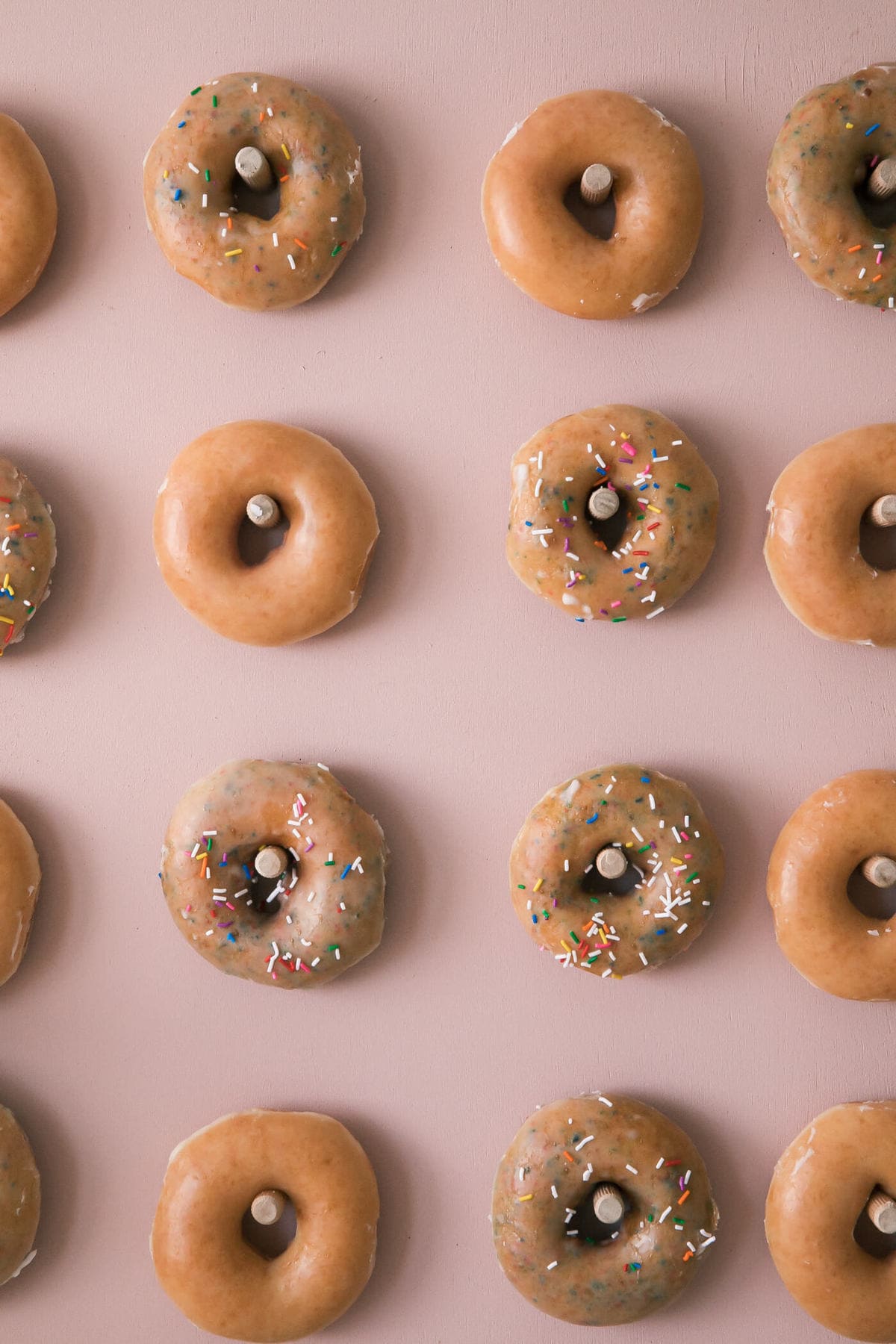 Today, in honor of Krispy Kreme Doughnuts' 81st birthday, I'm teaming up with them to show you how to make a very simple and very cute doughnut wall.
It was much simpler than I had imagined in my brain. I thought a drill would have to be involved and a tabletop wood cutter but it turns out, I was able to streamline it so it was super easy.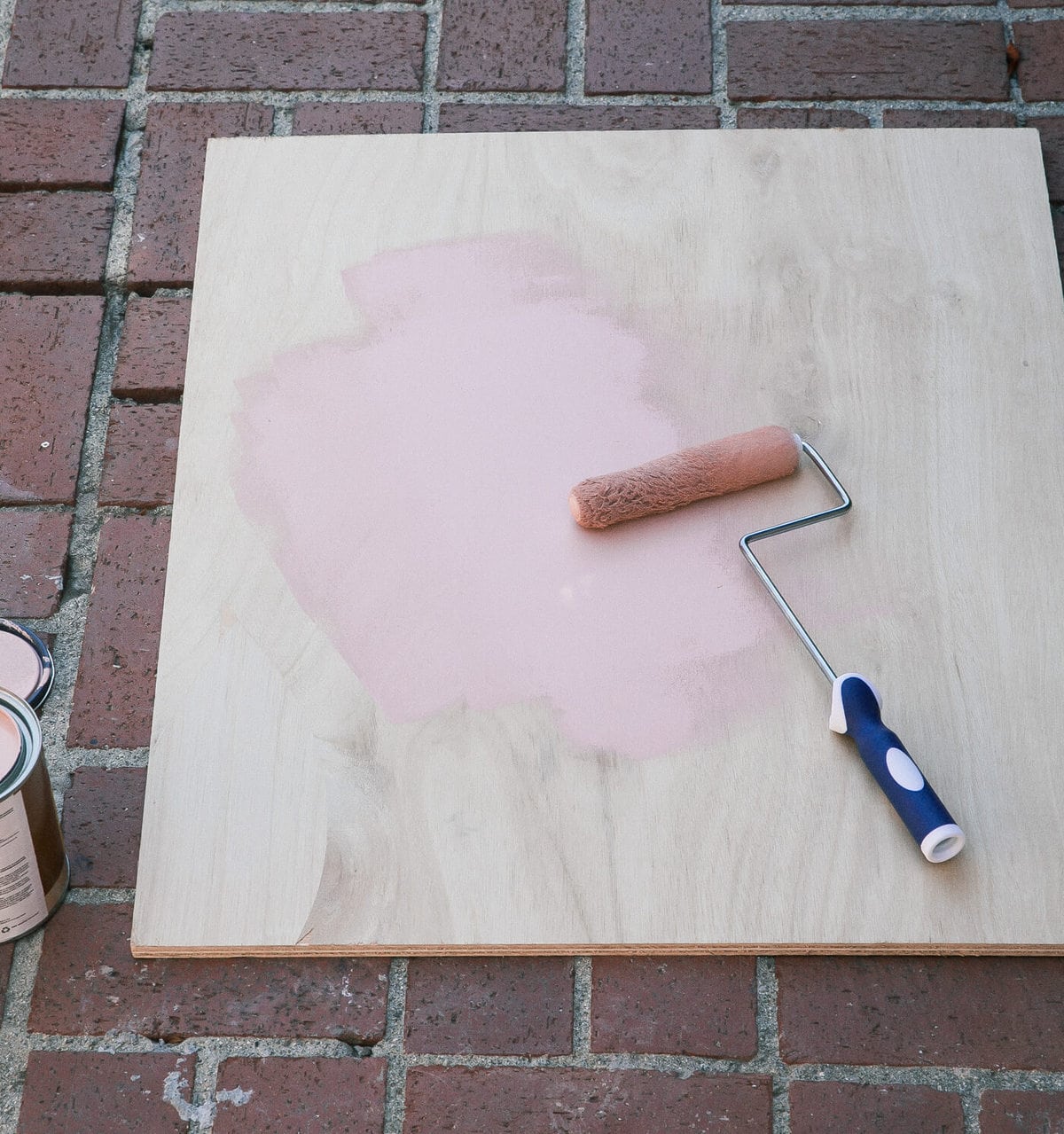 Continue Reading