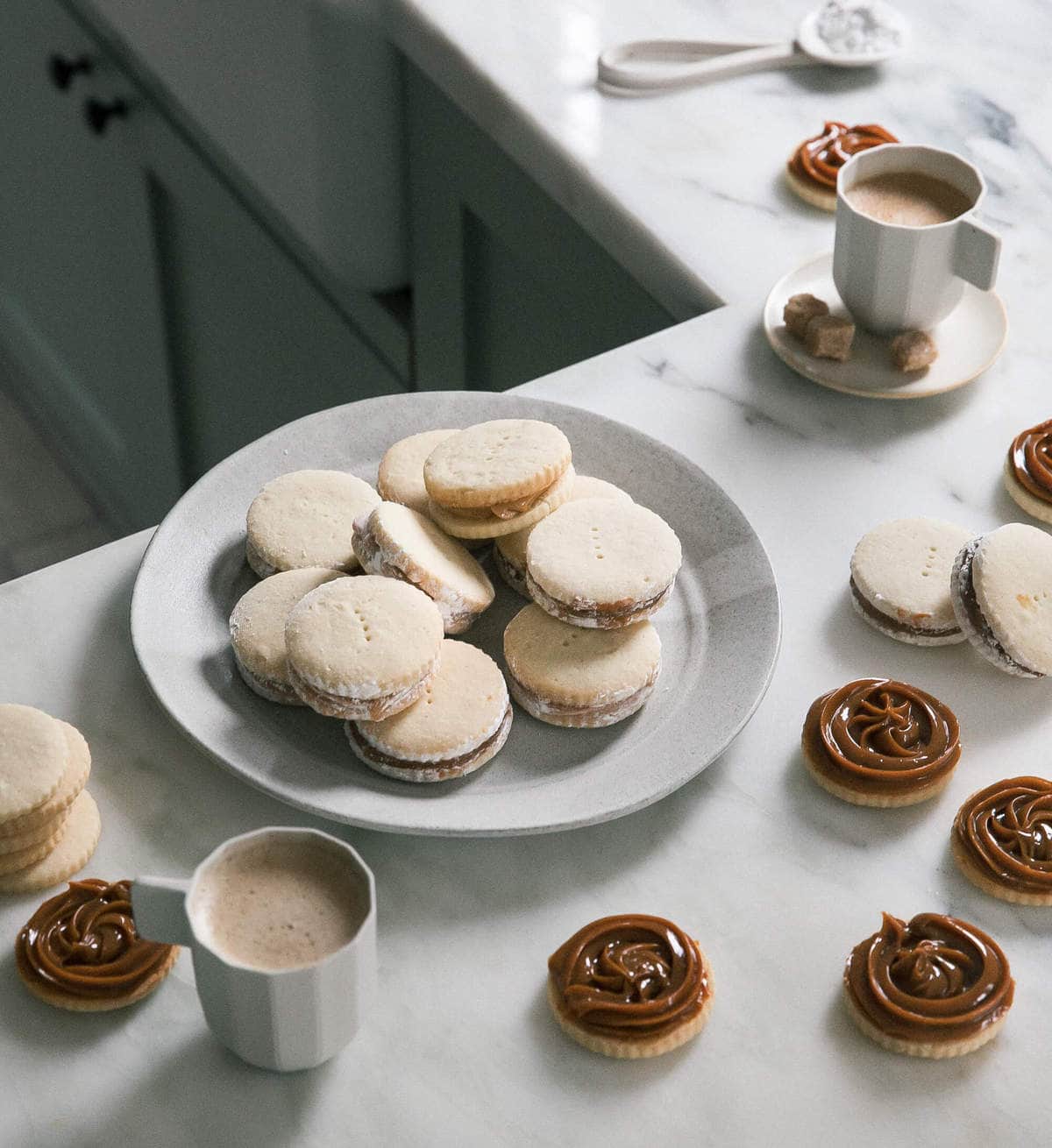 Let me just say that I cannot believe I don't have a recipe for regular Alfajores on this entire blog. It shook me to my core. A long time ago, I posted a recipe for Mini Alfajores but I don't have just regular size ones.
Also, I am now a very grown woman and am a whole lot better at baking so I think this recipe is definitely superior. I've played with the cookie a bit and am very into this ratio. A lot of Alfajores are made just corn starch but I've always felt like they were a bit too chaulky for me. So this is a nice in between.
It has some flour, some corn starch and powdered sugar (which obviously has corn starch in it). And added egg yolk gives it a nice richness and since I was feeling fancy, I used some vanilla paste, which I use incredibly sparingly since it's so expensive (but has recently gone down in price).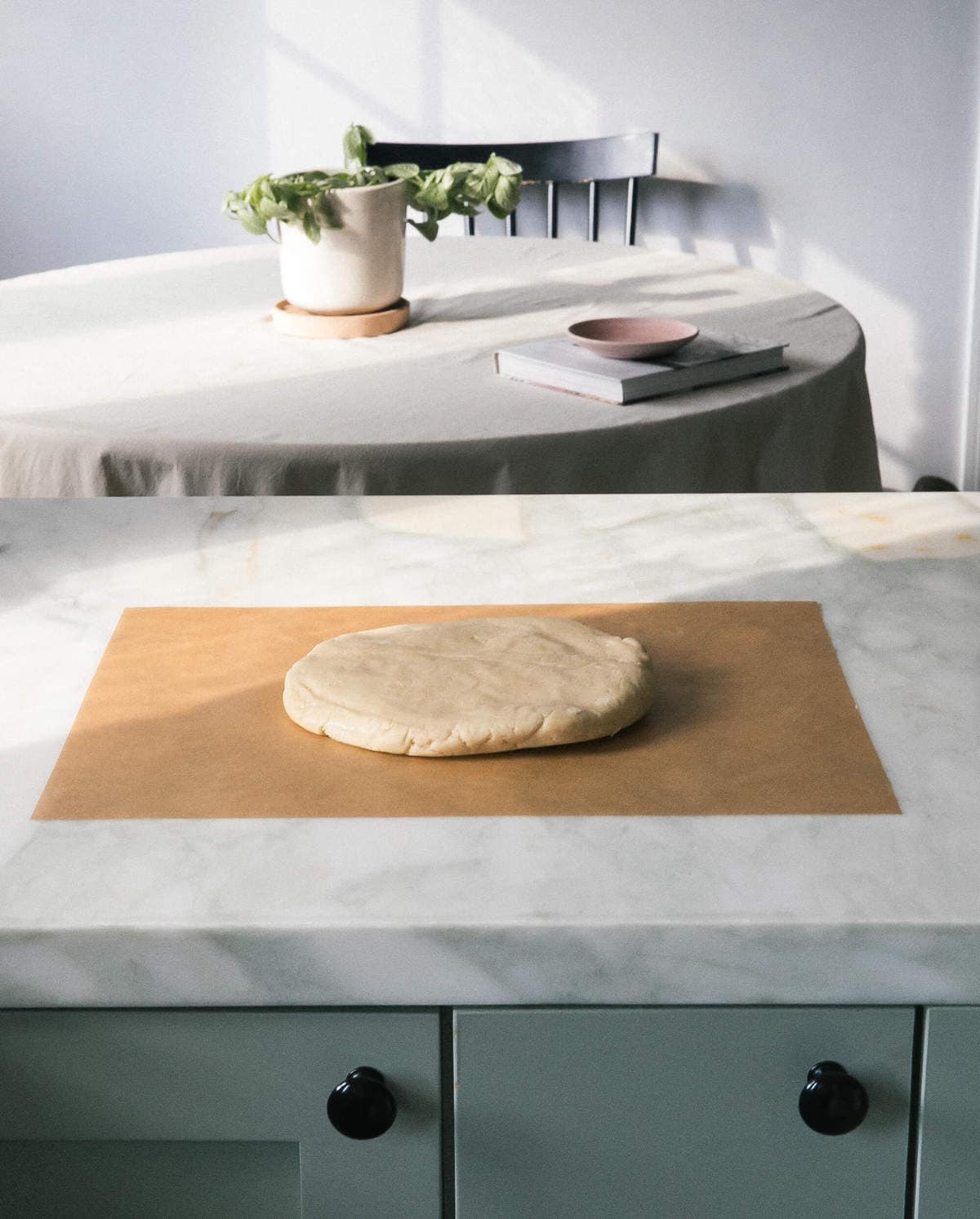 The biggest difference between Peruvian Alfajores and Alfajores from other parts of South America is that we don't call it dulce de leche, we use the term manjar blanco. West of the Andes mountains, the term manjar blanco is used; east of the Andes mountains, the term dulce de leche is used.
In Colombia they use the name "arequipa."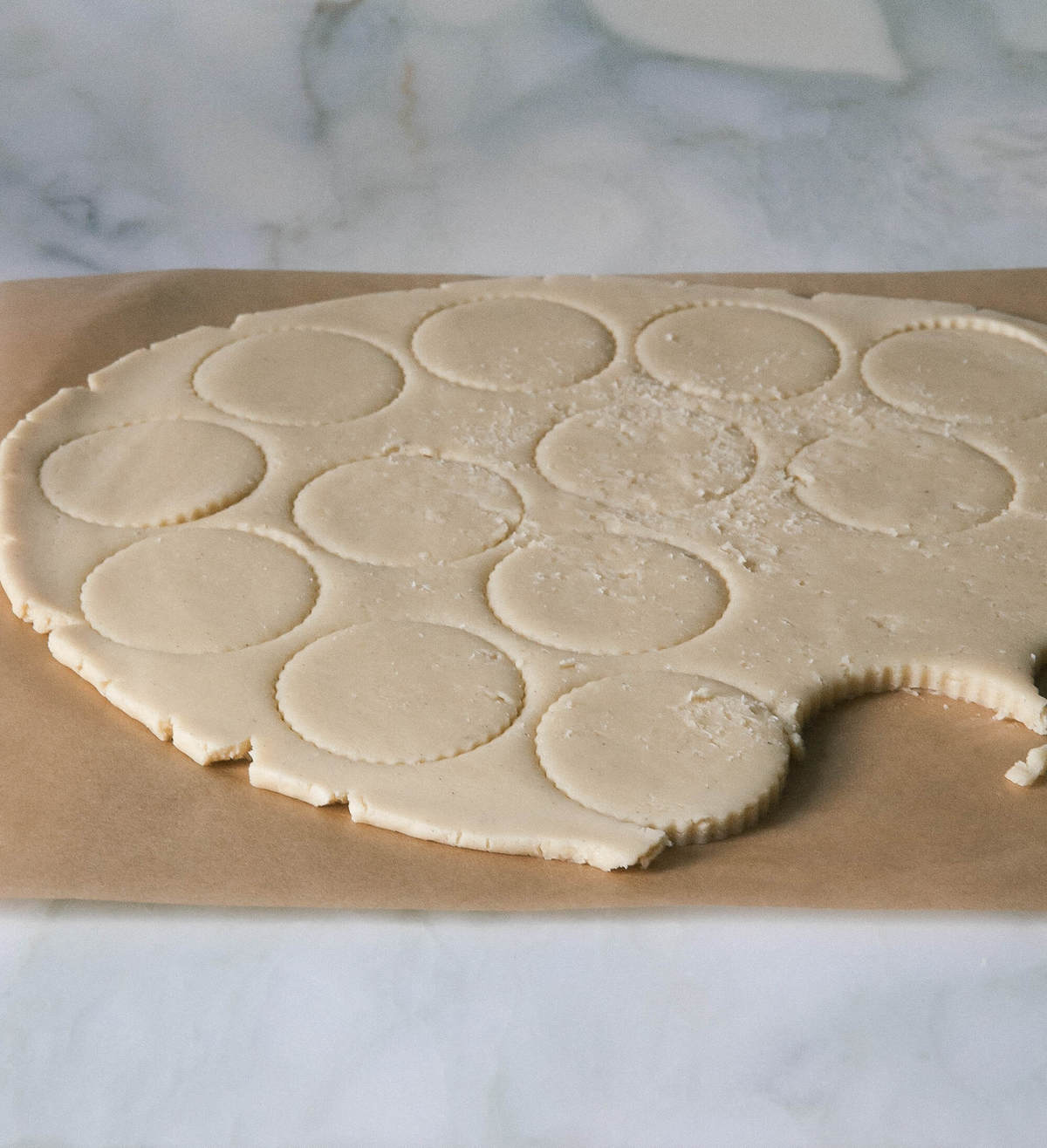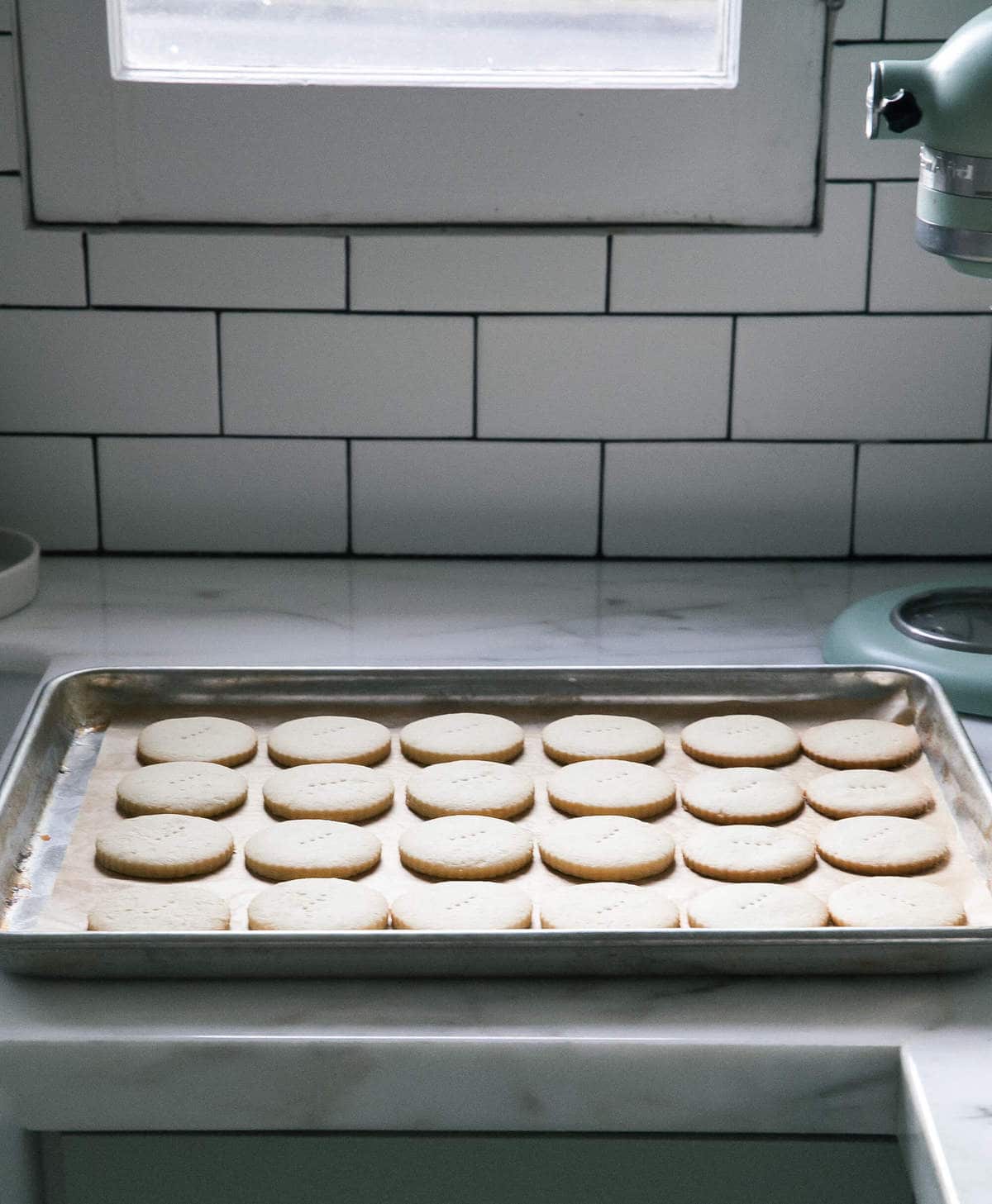 Continue Reading