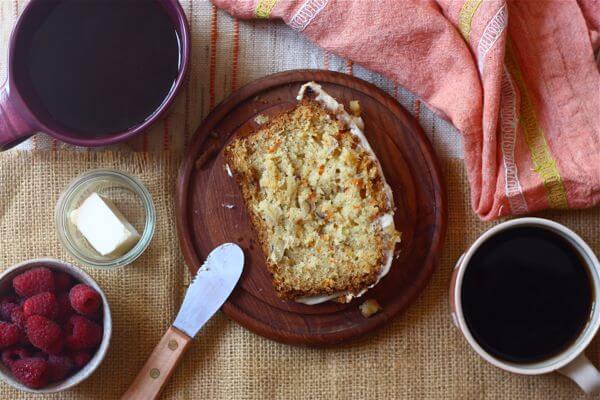 You know the saying, "Live today like it's your last…"?!?
Well, I think that's ridiculous. Because we all know that if we actually followed that idiom we wouldn't be sitting at our desks, sipping tea, answering emails and being responsible human beings. We'd be in Hawaii on some beach in a bathing suit, rolling around in the sand while making out with someone awesome. We'd be drinking refreshing alcoholic beverages out of coconuts, telling sweet jokes and laughing with our friends. We wouldn't be in stale air conditioning…working.
Another dumb idiom: "Easy as pie." Pie isn't easy!
Regardless, yesterday I guess you could say I followed the "live today like blah blah" because I sat in bed and ate this carrot cake bread while reading a magazine. And while it certainly wasn't Hawaii, it was still pretty nice…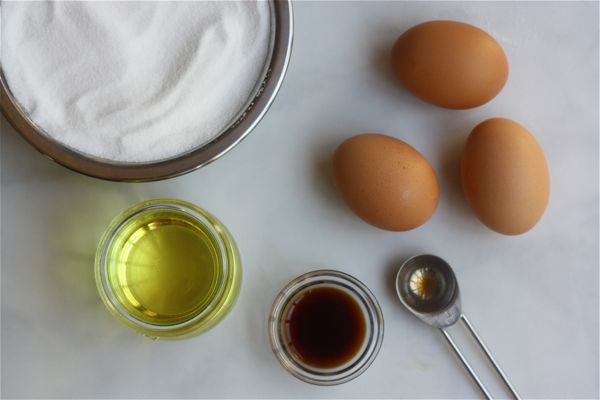 This carrot cake bread is like carrot cake CAKE, but not.
It's easier to throw together. Just the wet and the dry combined.
Think of it like pancake batter…because that's sort of what making quick bread batter is like anyway. We're just going to bake it.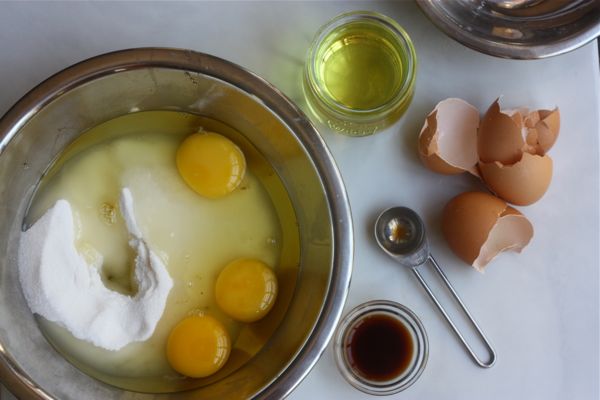 Going to college in the south, I got really into the perfect make-up of good carrot cake.
Firstly, it should be moist hydrated. Never dry. Dry is terrible.
Secondly, it should be studded with all sorts of stuff like coconut flakes, pineapple, a nut variety and fresh coarsely grated carrot. I want to bite into carrot pieces, you know?!
Thirdly, it needs cream cheese frosting. In this case, glaze.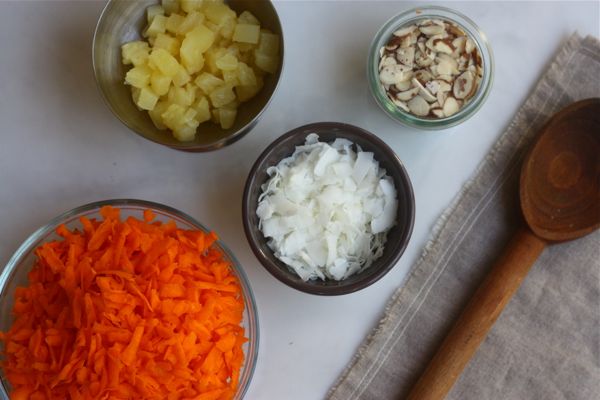 I think all of those little elements are important, but if you aren't into coconut flakes, or pineapple or nuts, or whatever, just leave them out.
This carrot cake bread (even with the glaze) isn't overly sweet, which I love. It not being ridiculously sweet makes it a perfect accompaniment with a good cup of coffee in the morning hours.
Place it in a freezer bag and you'll have breakfast for at least 3 days.
Having a prepared breakfast that you don't have to worry about is lovely, isn't it? Not as exciting as rolling around in the sand, but normal and nice.
YOLO!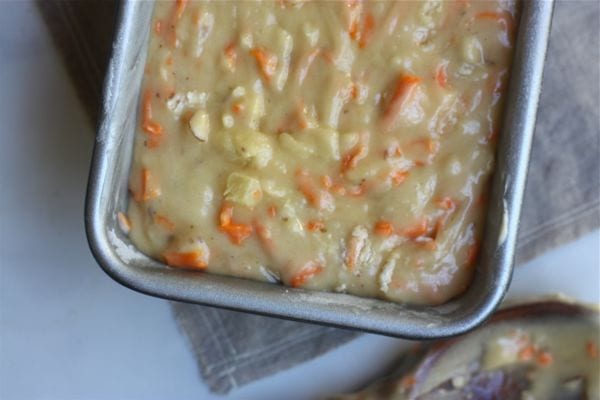 Carrot Cake Bread with Cream Cheese Frosting
Bread:
3 large eggs
1 cup vegetable oil
2 cups granulated white sugar
2 teaspoons vanilla
3 cups all purpose flour
2 teaspoons baking soda
1 teaspoon salt
1/2 teaspoon baking powder
1 1/2 teaspoon cinnamon
3/4 teaspoon nutmeg
2 cups coarsely grated carrots
1 can (8oz) sliced pineapple, drained and diced
1/4 cup slivered almonds
1/4 cup shredded unsweetened coconut (If you only have sweet that's fine too, it'll just be, well, sweet!)
Cream Cheese Glaze:
1/4 cup unsalted butter, softened
3/4 cup confectioner's sugar
4 ounces cream cheese, softened
1/4 cup whole milk
1 teaspoon vanilla extract
1. Preheat oven to 350°F. In a mixer, beat your eggs. Add the oil, sugar and vanilla; continue beating the mixture until thick and slightly foamy.
2. In a separate bowl, combine the flour, baking soda, salt, baking powder, cinnamon, and nutmeg. A third at a time, add the dry ingredients into wet and gently stir (by hand) after each addition. Gently fold in the carrots, pineapple, almonds and shredded coconut.
3. You could divide the batter equally between two greased and flour-dusted 5×9 inch loaf pans, or you could do what I did, which was to add all the batter to one loaf pan. If you do the former, bake for 1 hour; if you do the latter, bake for about 1 hour and 15 minutes, or until a wooden pick inserted in to the center comes out clean. Cool the bread in the pan for 10 minutes. Turn out onto a wire rack to cool thoroughly.
4. Meanwhile, in a medium bowl, add the butter, sugar, cream cheese, milk and vanilla. Beat until smooth. Pour the glaze over the carrot cake bread and serve. Place in an airtight ziploc bag to keep moist for up to 3 days.
Adapted from Simply Recipes