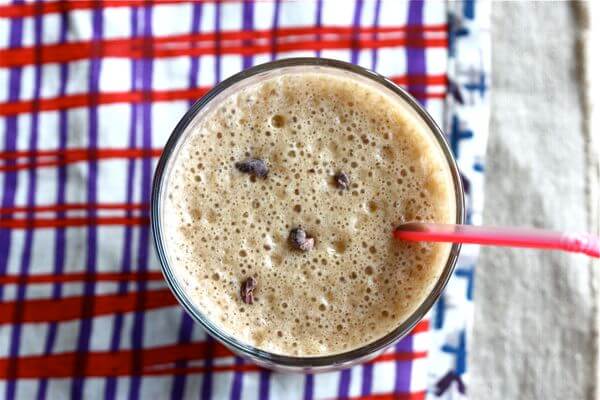 I'm what you call a procrastinator.
Right this very second, me writing these words is evidence of me procrastinating. Sure, I have to share this smoothie with you, blah blah, and we'll get back to it. But really I should be in my kitchen testing recipes for big project I'm working on (I'll tell you soon!).
Instead of cooking, I'm chilling on my couch, with one hand checking Instagram, another typing this, all while intermittently looking up at the TV to check out what Carrie's doing on some random re-run of Sex and the City. (Seriously, what'd I do without E! playing these re-runs?! I did work, that's what.)
It isn't until I get totally disgusted with myself over said procrastination that I actually get the work done. And I have to say, I do my best work under pressure. I hustle. I get it done. But man, is it painful…
Please tell me you're a procrastinator too. Don't tell me you're prompt, easily self-motivated, etc. Actually, do tell me that and tell me how you are. Procrastination cures. I need 'em.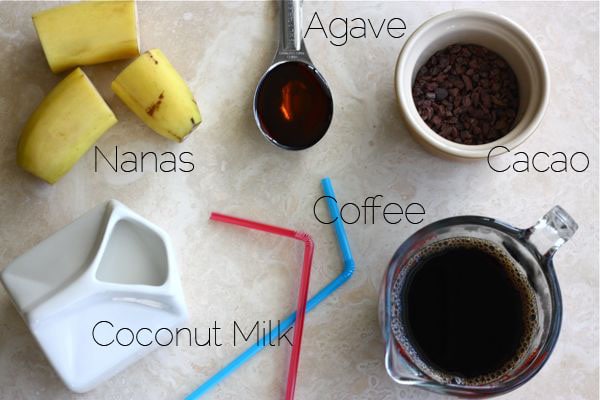 Smoothies in the morning are hard for me. Coffee? Or smoothie? I'll always choose coffee. I go to sleep at night dreaming of the next morning's cup.
This smoothie is a healthy marriage between the two.
Some cacoa nibs (a.k.a. super hero food) give this smoothie a chocolatey flavor and add some nice texture.
Since it's not sweetened you'll need some agave. A banana adds awesome flavor. And a few splashes of coconut milk makes this smoothie vegan appropriate.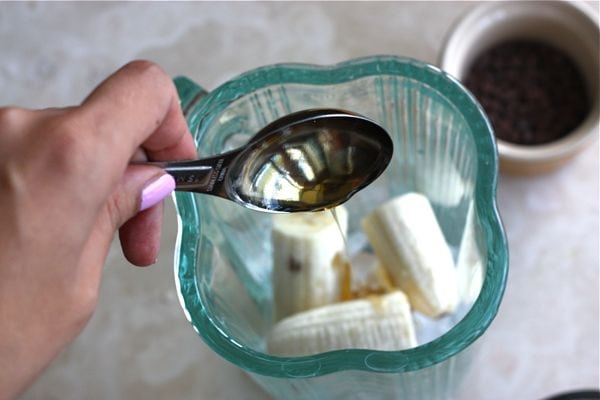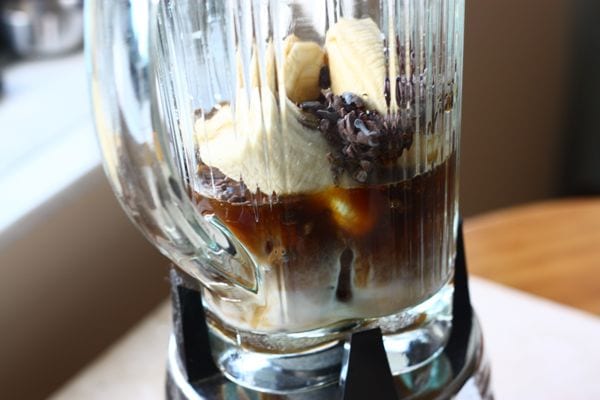 Now, if you'll excuse me I'm going to go cook wash my hair.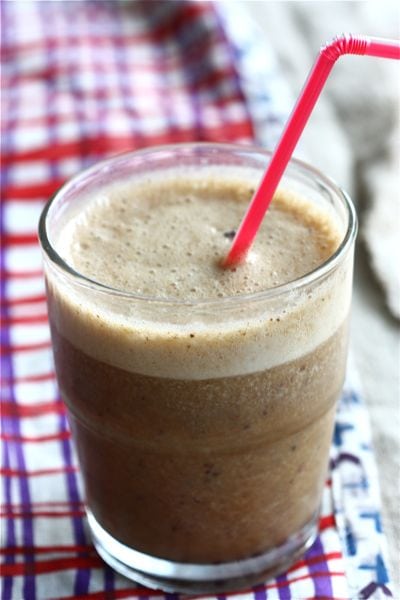 Cacao Coffee Banana Smoothie
2 tablespoons raw cacao nibs
1 frozen banana
1/2 cup strongly brewed coffee, cooled
4 tablespoons coconut milk
1 1/2 tablespoons agave
1 handful of ice
Add everything to the blender and pulse for 60 seconds. Yum. Hi, healthy smoothie!