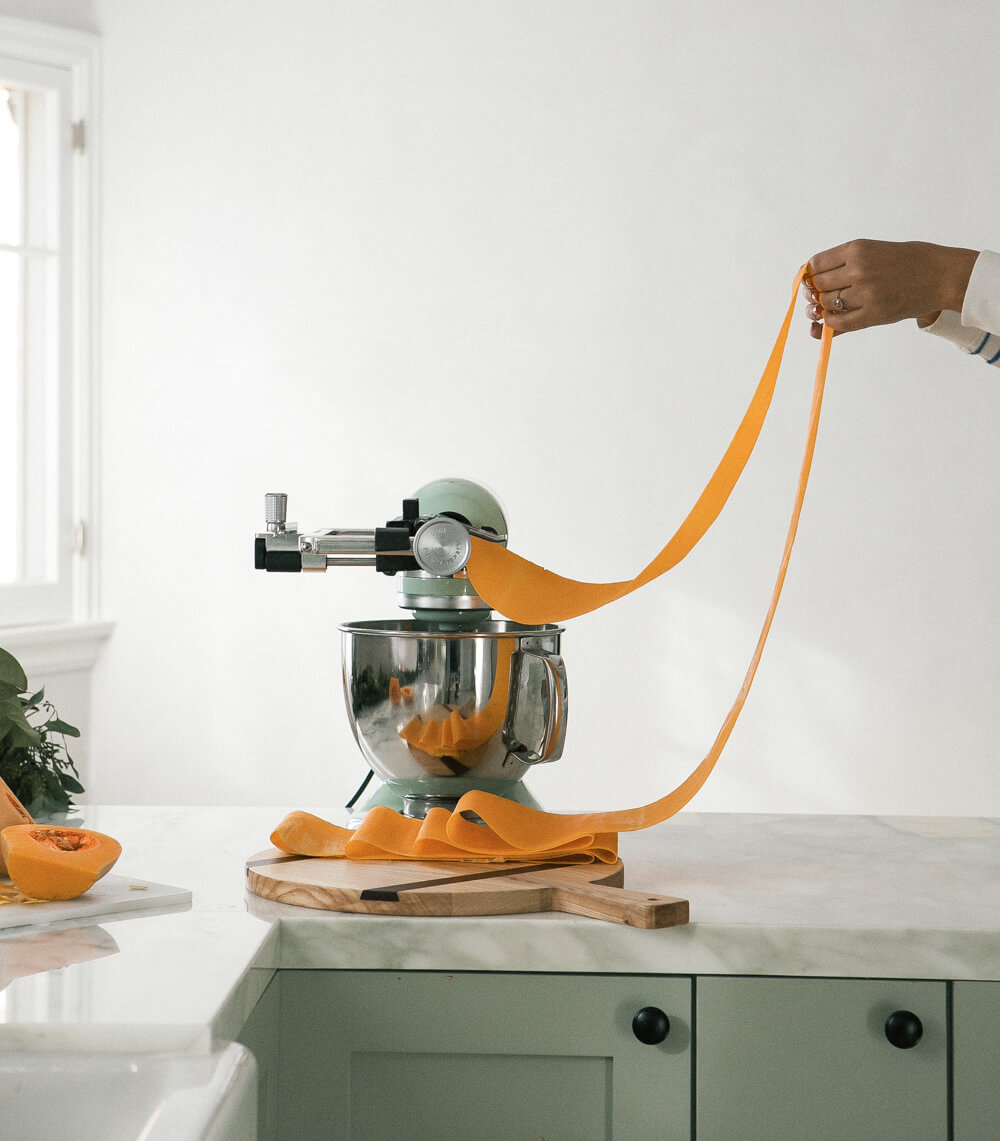 I was perusing The Instagram a few months ago and I ran into a chef making rutabaga noodles. I was like wuuut?! How? I wanted to know. He was tossing the noodle of rutabaga in a pasta sauce and I thought it was amazing! Well, he used the Vegetable Sheet Cutter attachment from KitchenAid® and I was like WOW!!!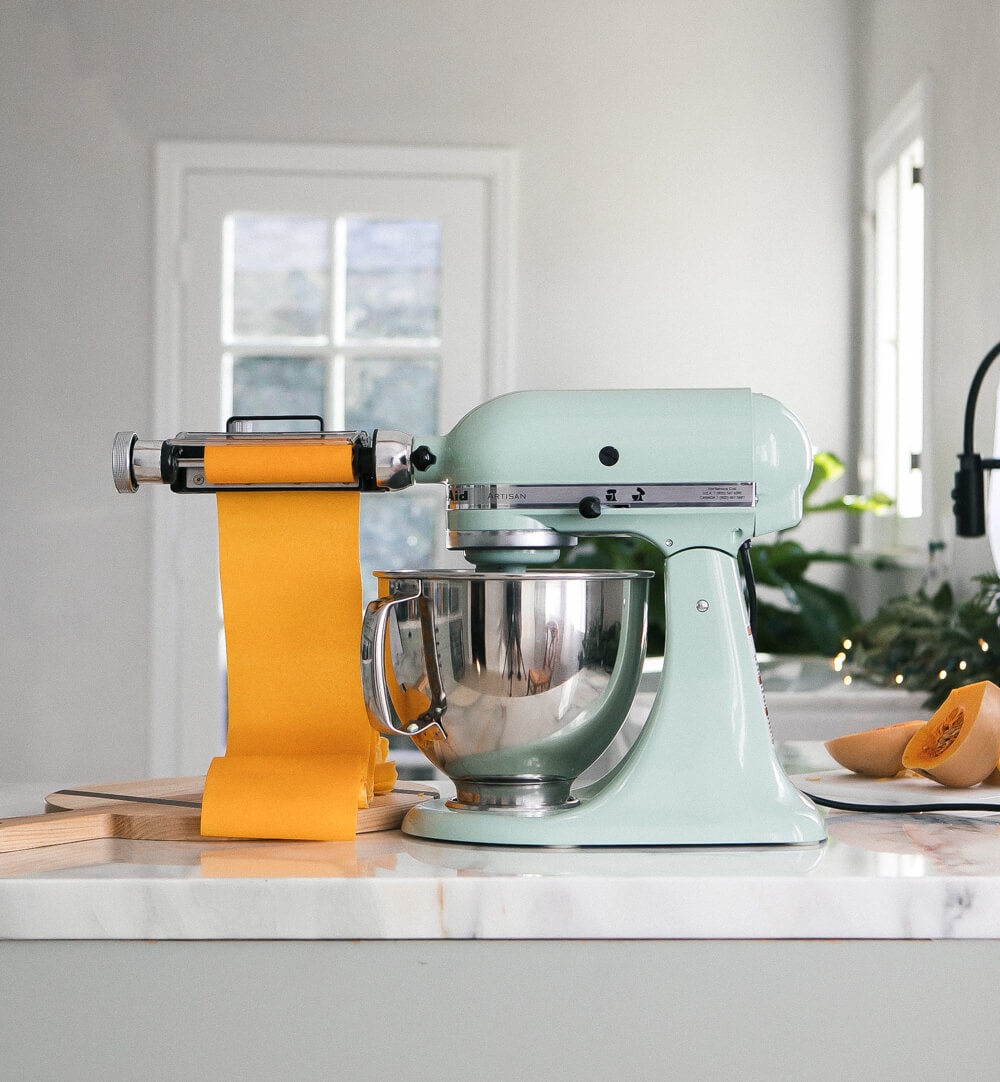 When KitchenAid® reached out wanting me to give their Vegetable Sheet Cutter attachment a try, I jumped at the chance to give it a whirl. It is so cool. I actually used it a few weeks ago to make a zucchini lasagna, which also was super delicious. But I really had my heart set on making "noodles."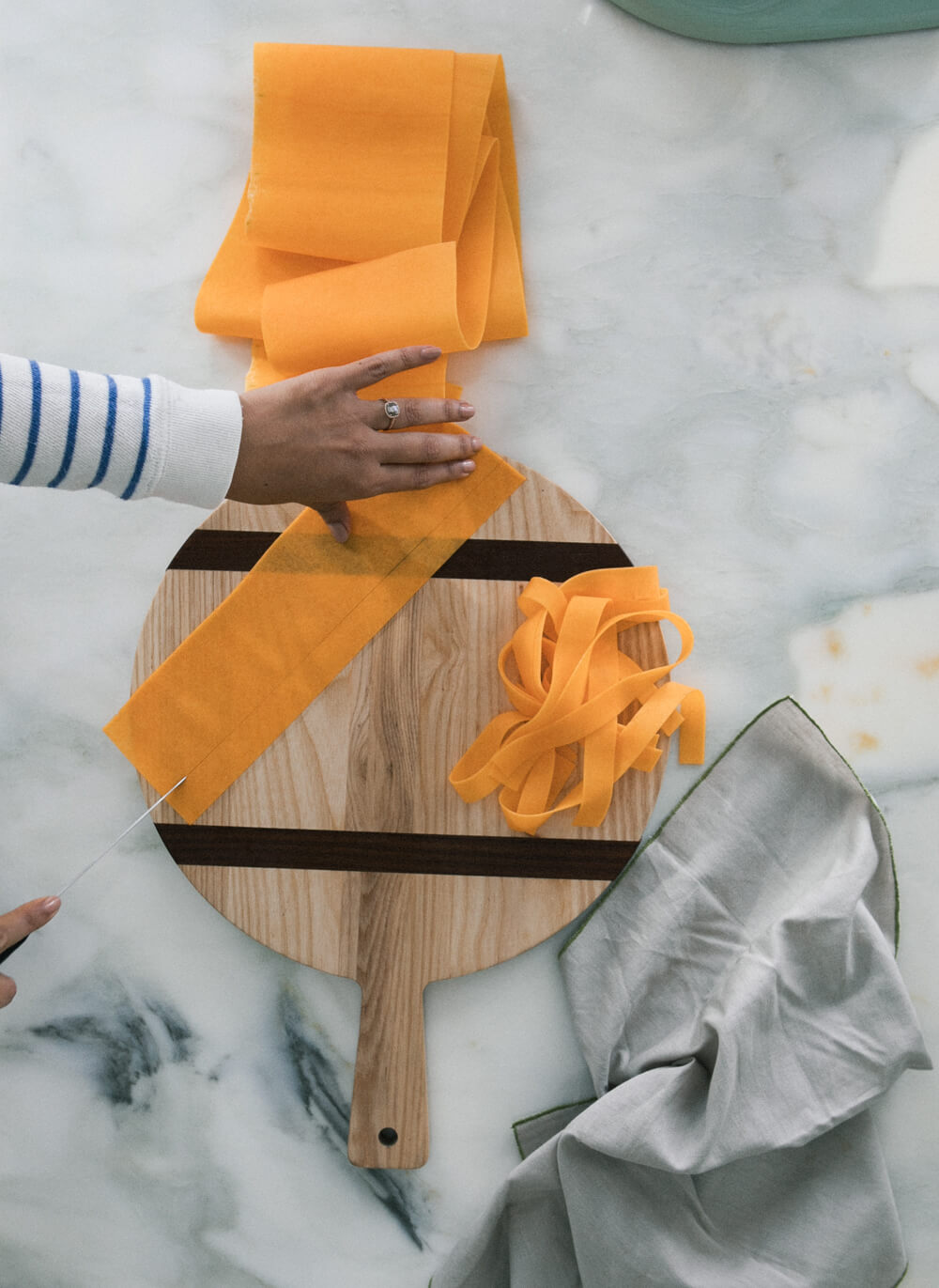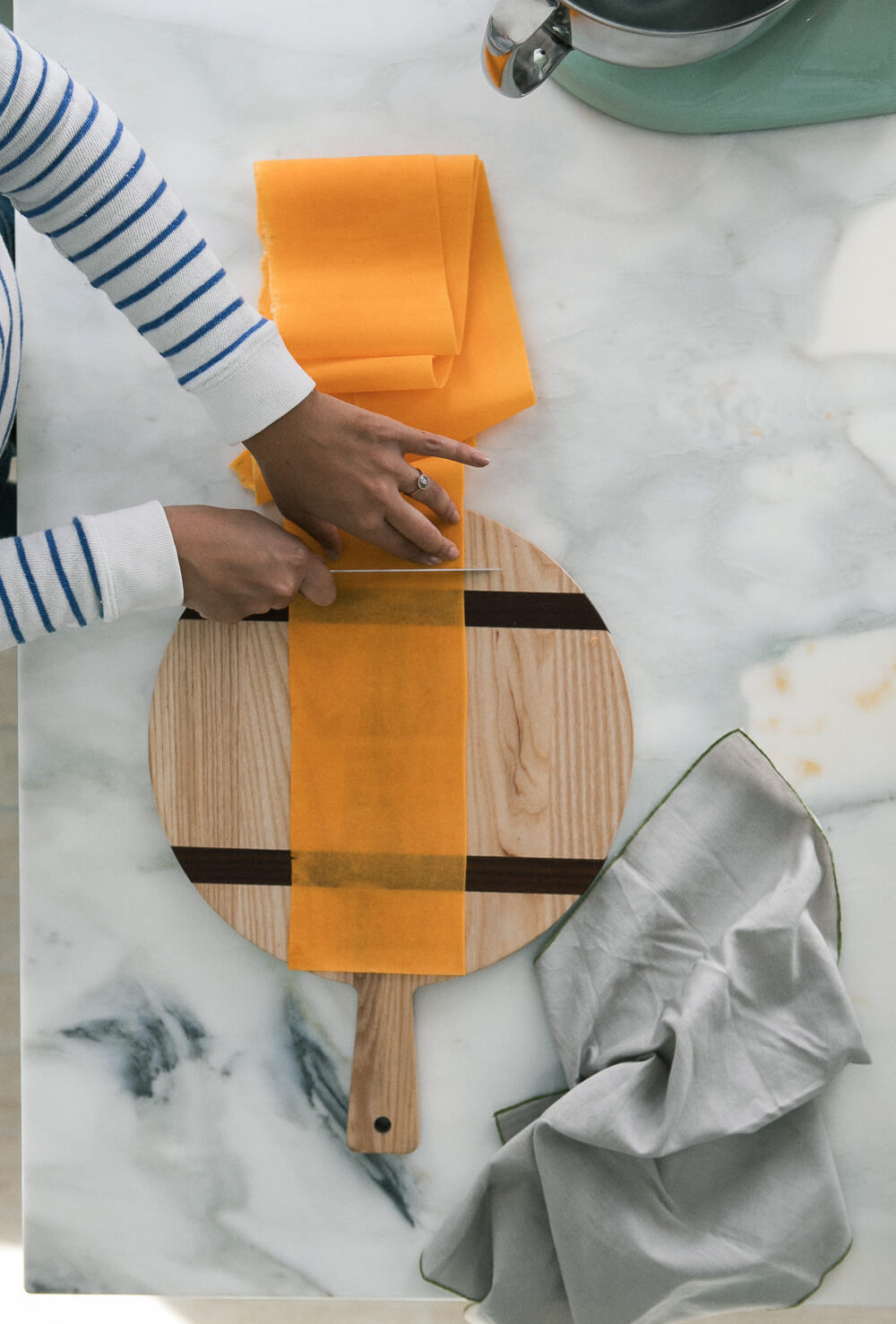 The attachment could not be cooler. For butternut squash, it's best to use the bottleneck part of it (I steamed the rest of it and gave it to Amelia so there was no waste).
It created a good amount of sheets. And then I cut those sheets, vertically, into "pappardelle." If you cut them thinner, you'd get "fettuccine." I say get creative!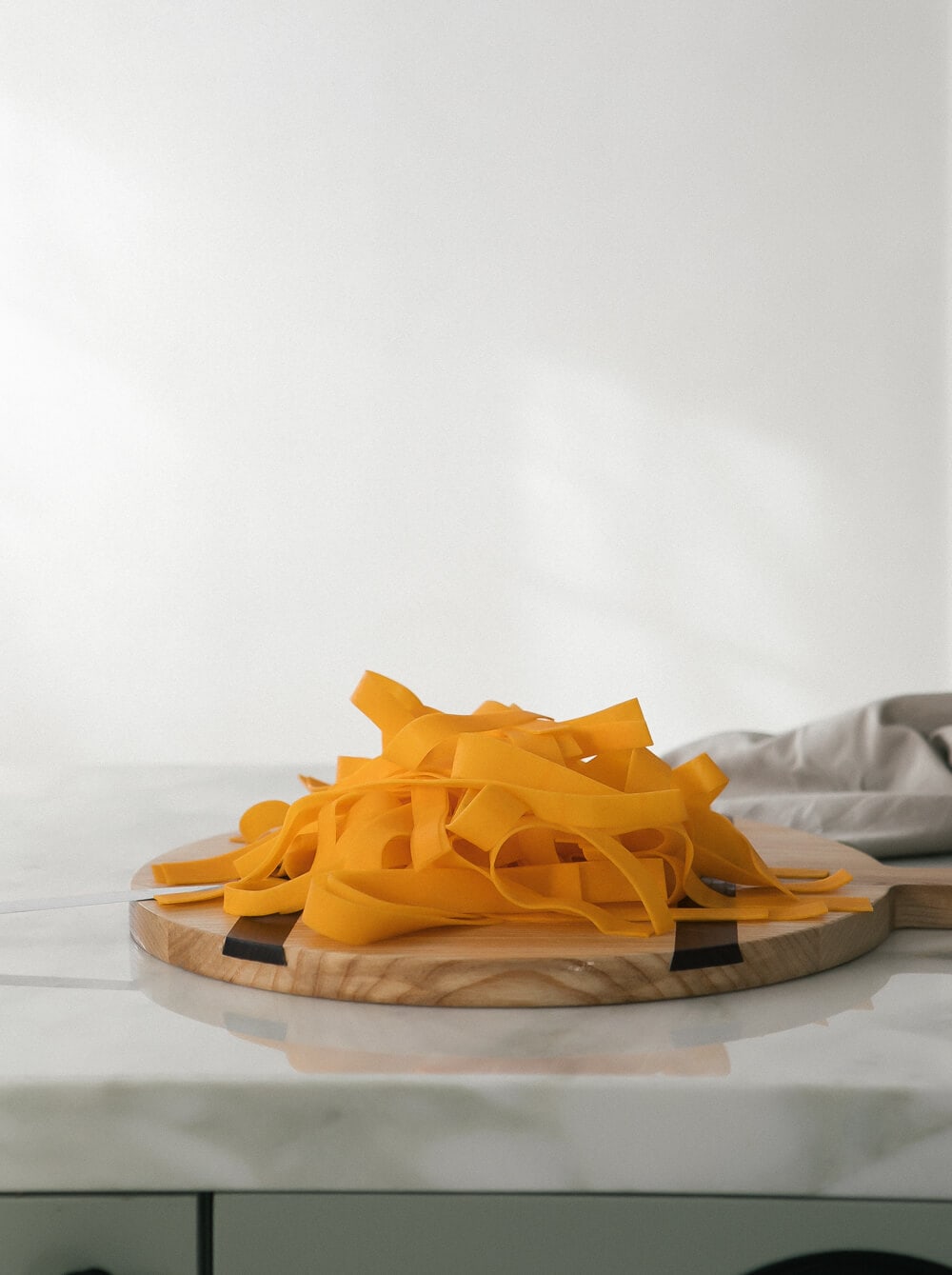 One of my favorite Roman dishes is cacio e pepe—it is so easy and delicious. And I love all the pepper and Parmesan-Reggiano.
This recipe, after you cut up the noodles, comes together in about 10 minutes. The ingredient list is as simple as can be. I didn't cook the butternut squash for a super long time because I wanted a bit of texture but feel free to cook it for as long as you'd like!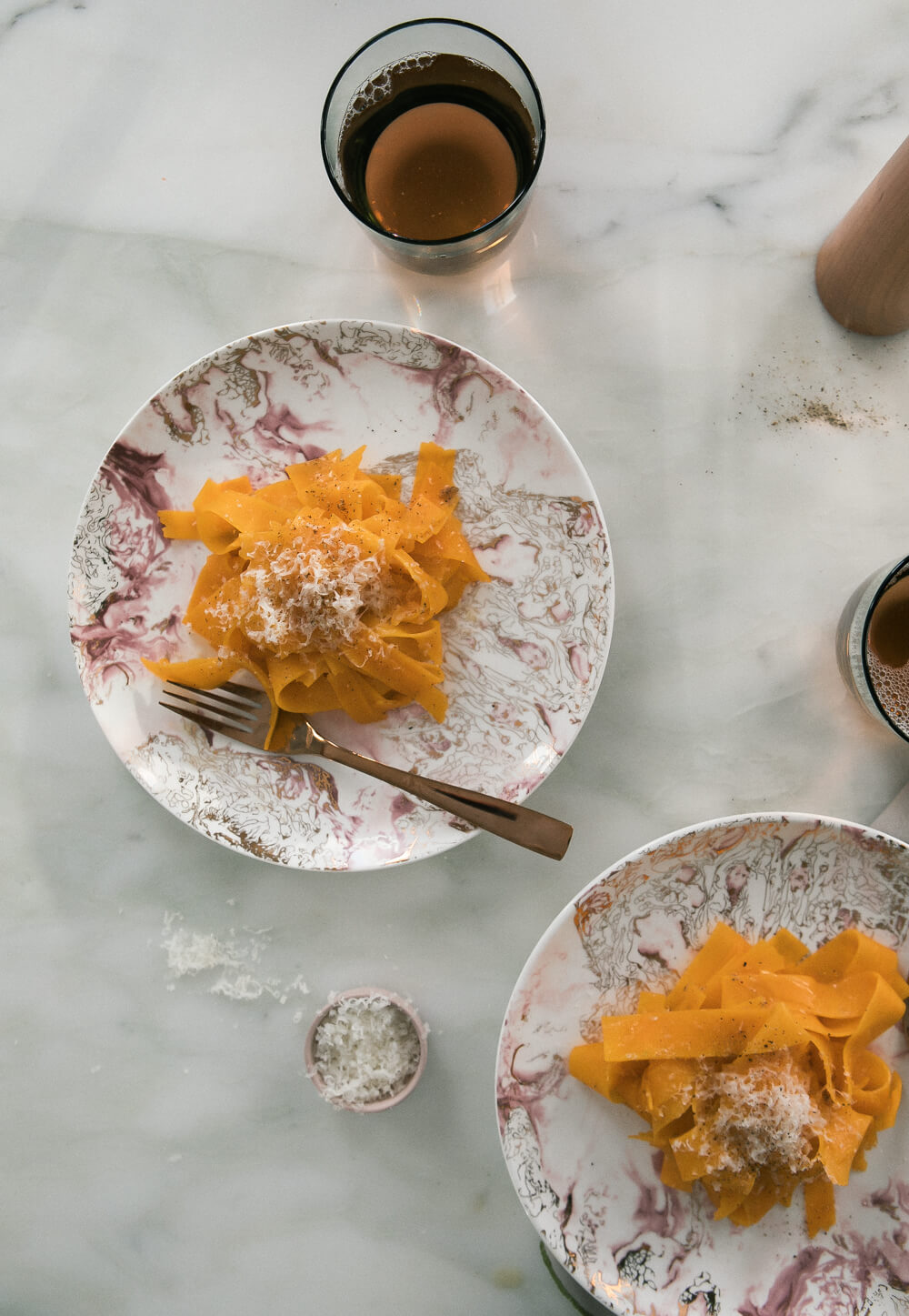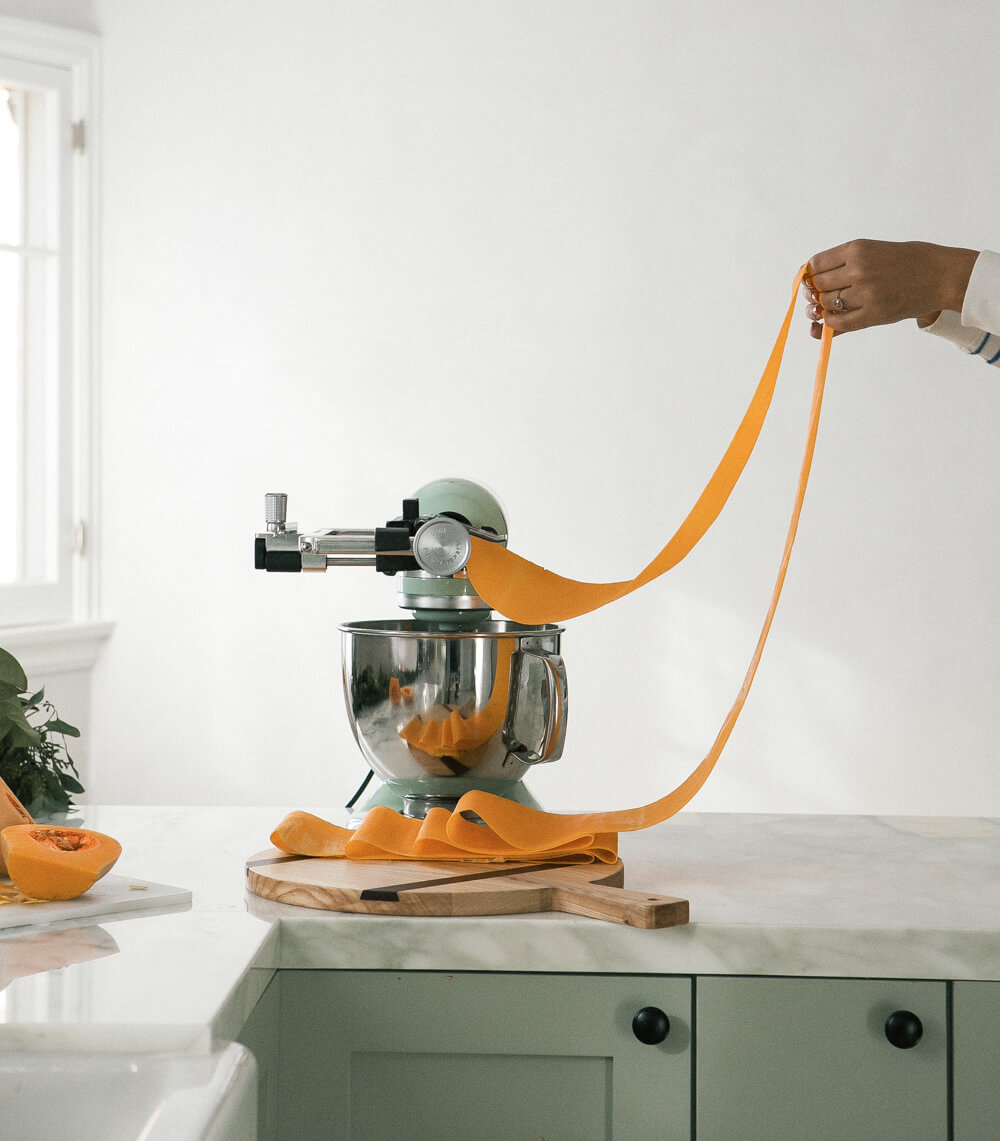 Butternut Squash Cacio e Pepe
Print
Ingredients
The neck of a 2-lb butternut squash

,

peeled (please see note before starting)

1

cup

water

1

tablespoon

unsalted butter

1/3

cup

finely grated Parmesan-Reggiano cheese

2

teaspoons

finely ground pepper

Salt
Directions
Using the Vegetable Sheet Cutter attachment, place the butternut squash round into the machine. You may need to cut the butternut squash so it is the correct length. Turn the machine on and cut the butternut squash into sheets. Take those sheets and slice so they are in pappardelle strips. 

In a medium saucepan, set over medium heat, add the water and butter. Allow to cook until the butter has melted and whisk vigorously until the two have emulsified. Add the cheese and pepper and mix. Add the butternut squash "noodles" and cook sprinkle with a pinch of salt. Cover and allow to cook for about 5 minutes. Toss the noodle in the sauce. Transfer to plates. Top with additional cheese, and a bit of black pepper. 
(This post is sponsored by KitchenAid®. Thank you for supporting the sponsors that keep A Cozy Kitchen cozy.)