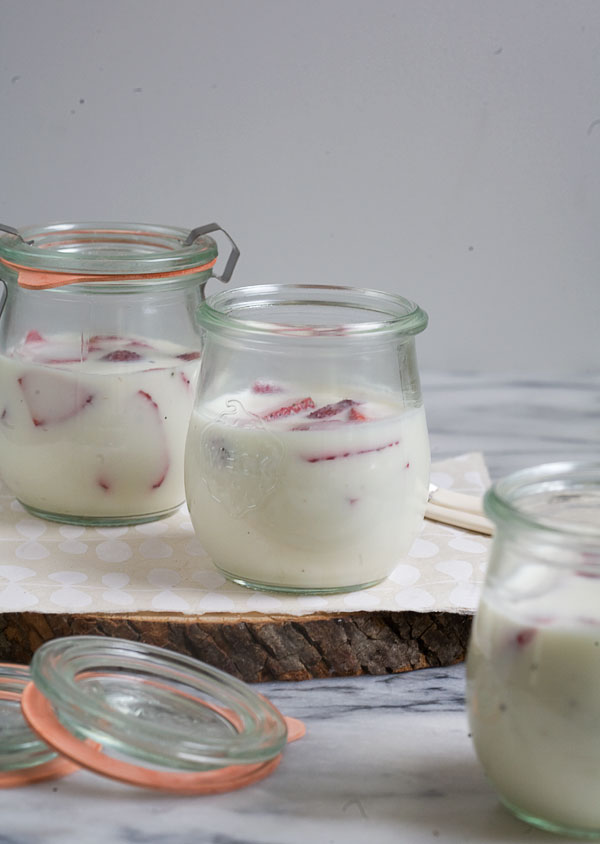 Homemade pudding has been well documented on this here site quite a bit. It's a near and dear dessert that's so close to my heart. Puddin' is the thing I want to eat after a super heavy meal when I can barely even think to think about dessert, but totally want to. Am I making sense?
And no matter how many new pudding memories I make, pudding will always, ALWAYS remind me of Billy Madison. (Please tell me you clicked on that link and watched him dance down those stairs. You're welcome.)
Billy loved his Snack Packs! I remember watching that movie over and over and begging my mom to add them to her grocery list. She did. I was a girl obsessed with Billy Madison and chocolate pudding.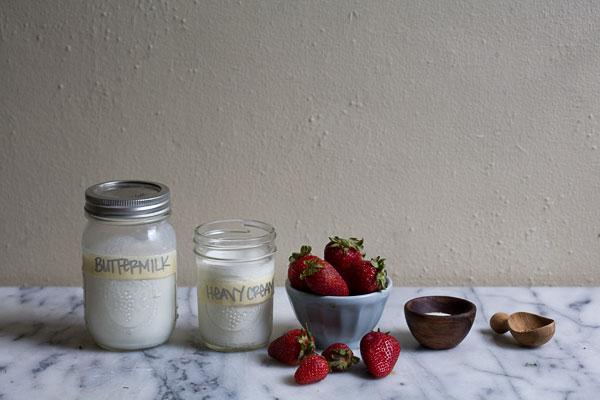 A bunch of years later, I realized there was a whole world of different flavored puddings. And then I learned about panna cotta--oh my! Now, I'm sort of a brat about panna cotta. No rock hard panna cotta! No way. It should be silky and smooth and not super stiff.
This panna cotta was the perfect balance between holding form and not being overly gelatinized.
This gem of a recipe comes from the new book, Bakeless Sweets, by Faith Durand.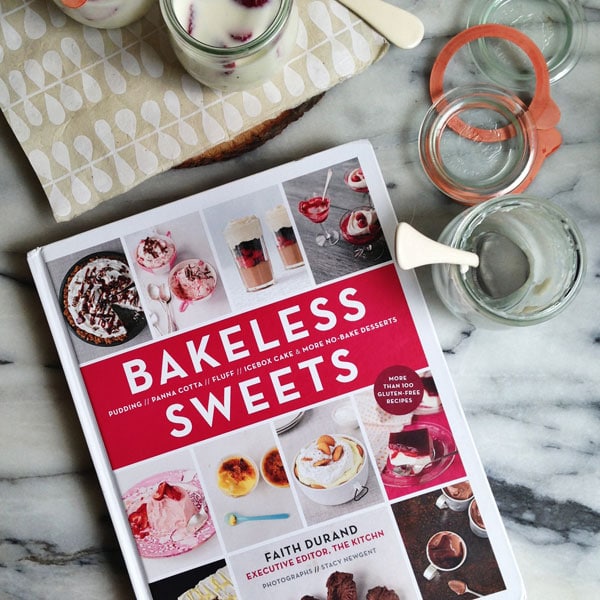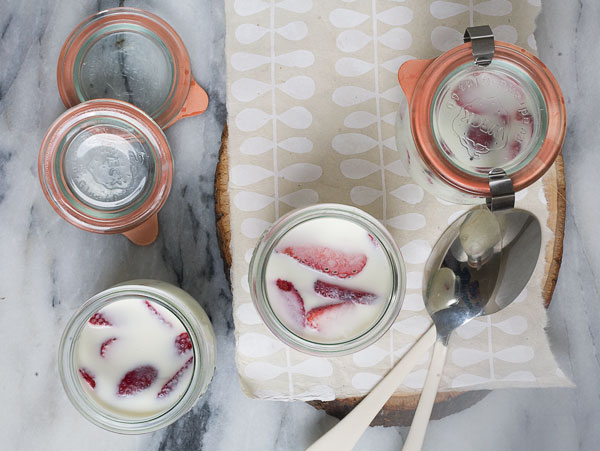 It's a book all about desserts like puddings, custards, panna cottas, ice box cakes and rice pudding. Yum! A collection of beautiful, bakeless desserts!
And totally spot on, seeing as in a few months none of us are going to want to turn on our ovens and we're going to be incessantly complaining about mosquito bites and humidity. Ugh. Not ready.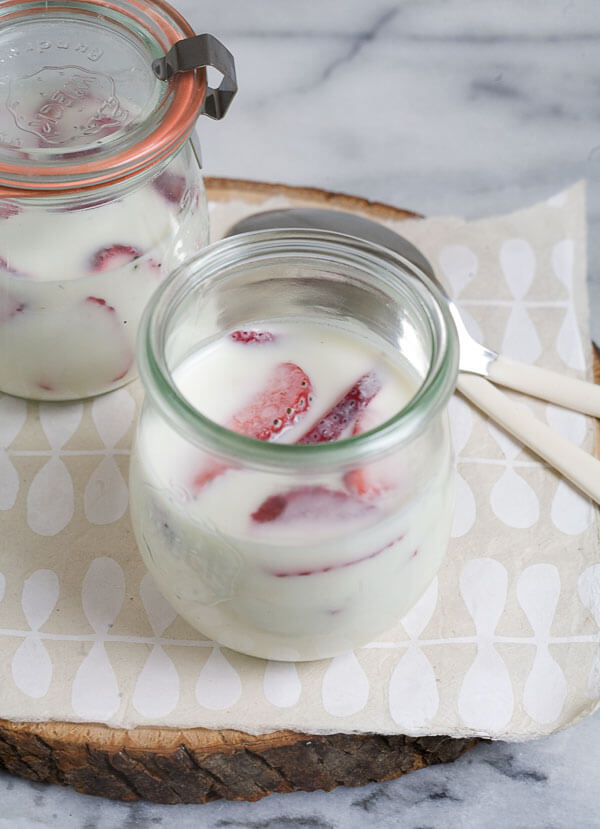 In the book, this recipe uses peaches, but since we're not there yet, strawberries took their place. I think this thang would do great with other fruits too, like blackberries or slices of mango.
And since we're still doing the whole Mama's Day thing, this would be perfect for a make-ahead dessert for Sunday.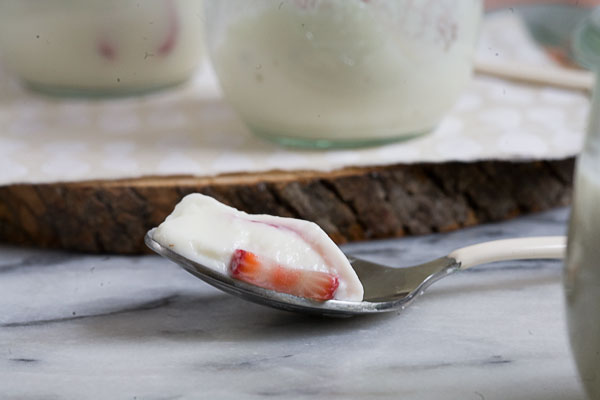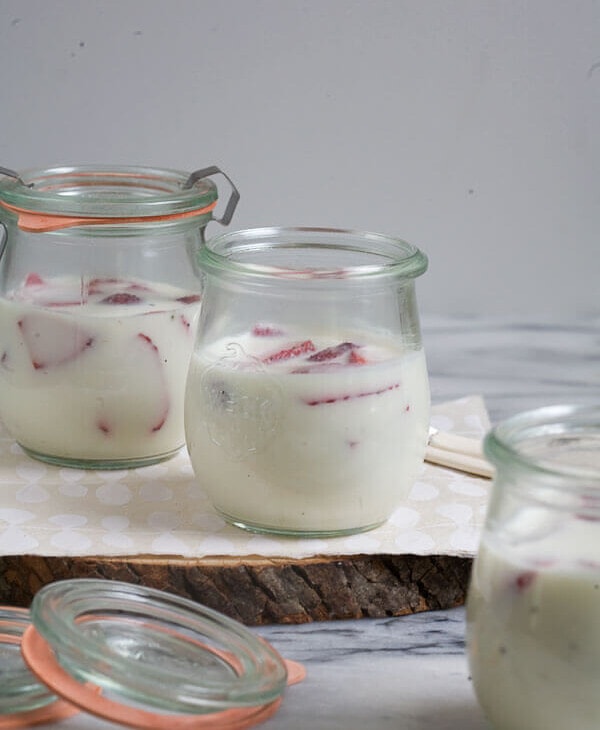 Print Recipe
Buttermilk and Strawberry Panna Cotta
Ingredients
8

ounces

fresh strawberries

sliced thinly

1 ½

cups

cultured buttermilk

well shaken, divided

2 ¼

teaspoons

powdered gelatin

¼

cup

sugar

plus 2 tablespoons

1 ½

cups

heavy cream

1

teaspoon

pure vanilla extract

⅛

teaspoon

black pepper

Pinch

of salt
Instructions
Divide the strawberries among six cups of glasses that hold at least 6 ounces each. Chill the glasses.

Pour ½ cup of the buttermilk into a 2-quart saucepan and sprinkle the gelatin over the top. Set aside for 5 minutes to allow the gelatin to soften. Warm gently over medium heat and stir the sugar in. Heat gently until the gelatin and sugar have both fully dissolved, then turn off the heat.

Whisk in the remaining buttermilk and the cream, vanilla, pepper, and salt. Taste to check sweetness; add more sugar if desired.

Transfer the mixture to a measuring cup with a spout. Divide this mixture among the child cups, pouring it over the strawberries. Cover the glasses lightly with plastic wrap. Refrigerate the panna cotta and let it set for at least 2 hours--but preferably overnight. The panna cotta can be made up to 3 days ahead and left in the refrigerator, covered.
Recipe tweaked (only a little) from Bakeless Sweets by Faith Durand