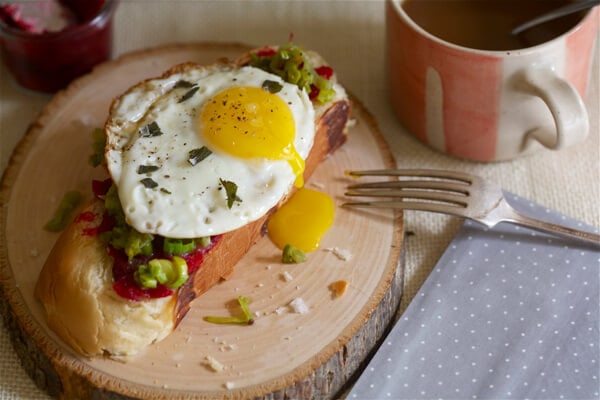 I try to be a good person on the daily. When I'm going into the coffee shop, I always hold the door for the person behind me. I smile at strangers. I smile at cute babies…and even more at cute doggies. I give people the benefit of the doubt. I call my mama on the regular. I try to tell the truth even when it sucks. I eat my vegetables and I like it.
So, if all that doesn't work and I'm sent to hell at the end, I guarantee it'll look like a mall on Black Friday. There will be people and shopping carts everywhere. Babies will be crying (because they know what's up!). There might even be a few lil' people toppling over each other fighting over some game console I've never heard of. People will be outside in tents camping to get the best deal on a TV. It will look a lot like the weekend of Thanksgiving. That's what my hell is.
My idea of heaven is cooking soup in colorful socks. What? Yes. Maybe even Vince Guaraldi's A Charlie Brown Christmas will be blaring in the background. Cooking soup and making snacks! It's my favorite pastime. This lil' tartine is a perfect snack/breakfast/lunch meal.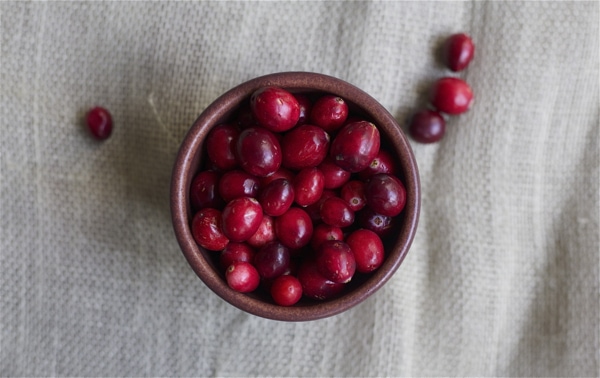 Let's talk about buttered leeks! Omygoodness. They're my absolute favorite.
It's basically what it sounds like: leeks cooked for about 10-15 minutes until they transform into soft, buttery goodness topped with a good sprinkling of salt.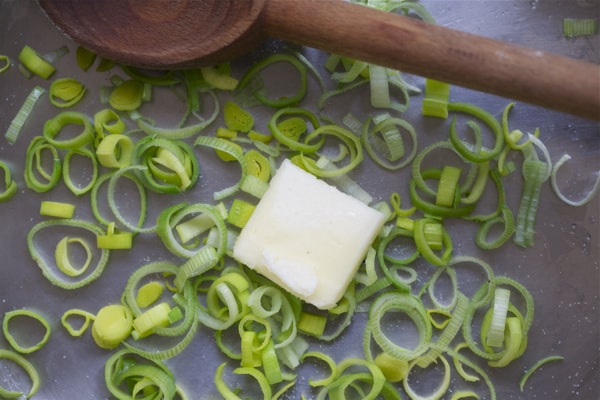 Use whatever bread you have lying around. I had Challah.
If you have some leftover cranberry sauce in your fridge, go to town with that. If not, I included a small recipe for cranberry sauce below.
Fry an egg. Layer all of them.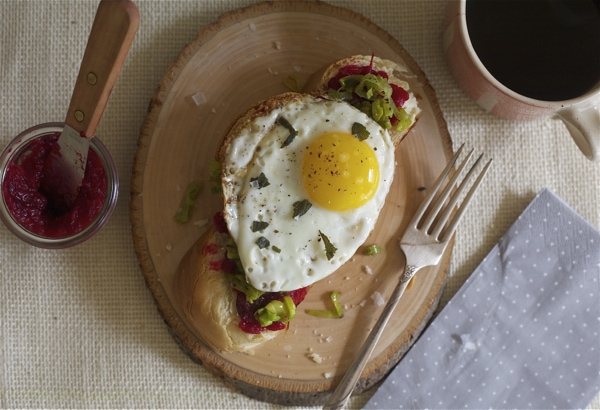 Put on Christmas music. Order holiday cards online. Maybe buy some shoes online. Eat this snack.
But whatever you do, don't go to the malls! They're scary!
(Also, if you want do it. I'm not the boss of you. BYE!)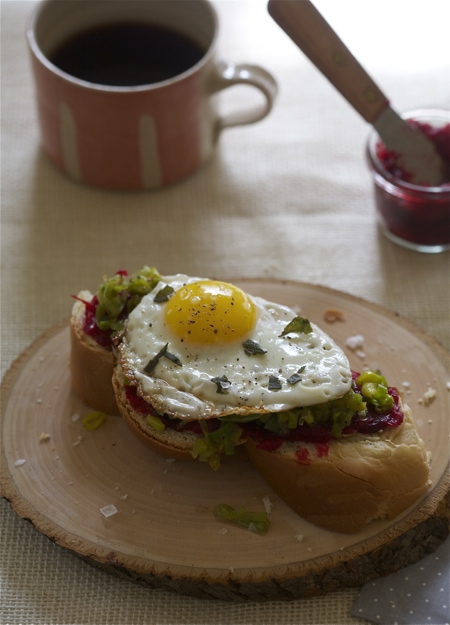 Buttered Leek Tartine
Cranberry Sauce:
1/2 cup fresh cranberries
1 tablespoon white granulated sugar
1/2 teaspoon pure vanilla extract
1/4 teaspoon fresh grated ginger
Pinch of salt
1 orange
Tartine:
Olive Oil
3 fresh sage leaves
Salt
1 leek
1 tablespoon unsalted butter
1 large egg
Pepper
1 slice of bread (I used Challah)
1. To make the cranberry sauce, place a small saucepan over medium heat. Add the cranberries, sugar, vanilla, ginger and two tablespoons of water. Zest one orange and place its zest in the saucepan, along with the orange's juice, catching any seeds with your hand. Cook until the cranberries begin to pop. Using the back of a spoon or spatula, press them against the edge of the pot. Mix and allow to simmer for an additional 3-5 minutes, until mixture is the consistency of jam. Set aside.
2. Pour a few tablespoons of olive oil to a skillet. When the oil is hot, add the sage leaves, frying them on each side for about 30 seconds. Remove from the pan and drain on paper towels, sprinkling them liberally with salt.
3. Turn the heat down to medium-low and add the leeks, butter and a pinch of salt. Stirring frequently, cook the leeks until they're softened, about 10 minutes.
4. Meanwhile, add a few tablespoons of olive oil to a non-stick skillet. When the oil is hot, add the egg and cover the skillet with a lid. Cook until the white part sets, yet the yolk is still runny.
5. To assemble, warm the bread, if you like, smear a thin layer of cranberry sauce on, top with buttered leeks, and then the egg. Sprinkle with salt, pepper, and fried sage leaves. Leftovers taste good!
Yields 1 Tartine