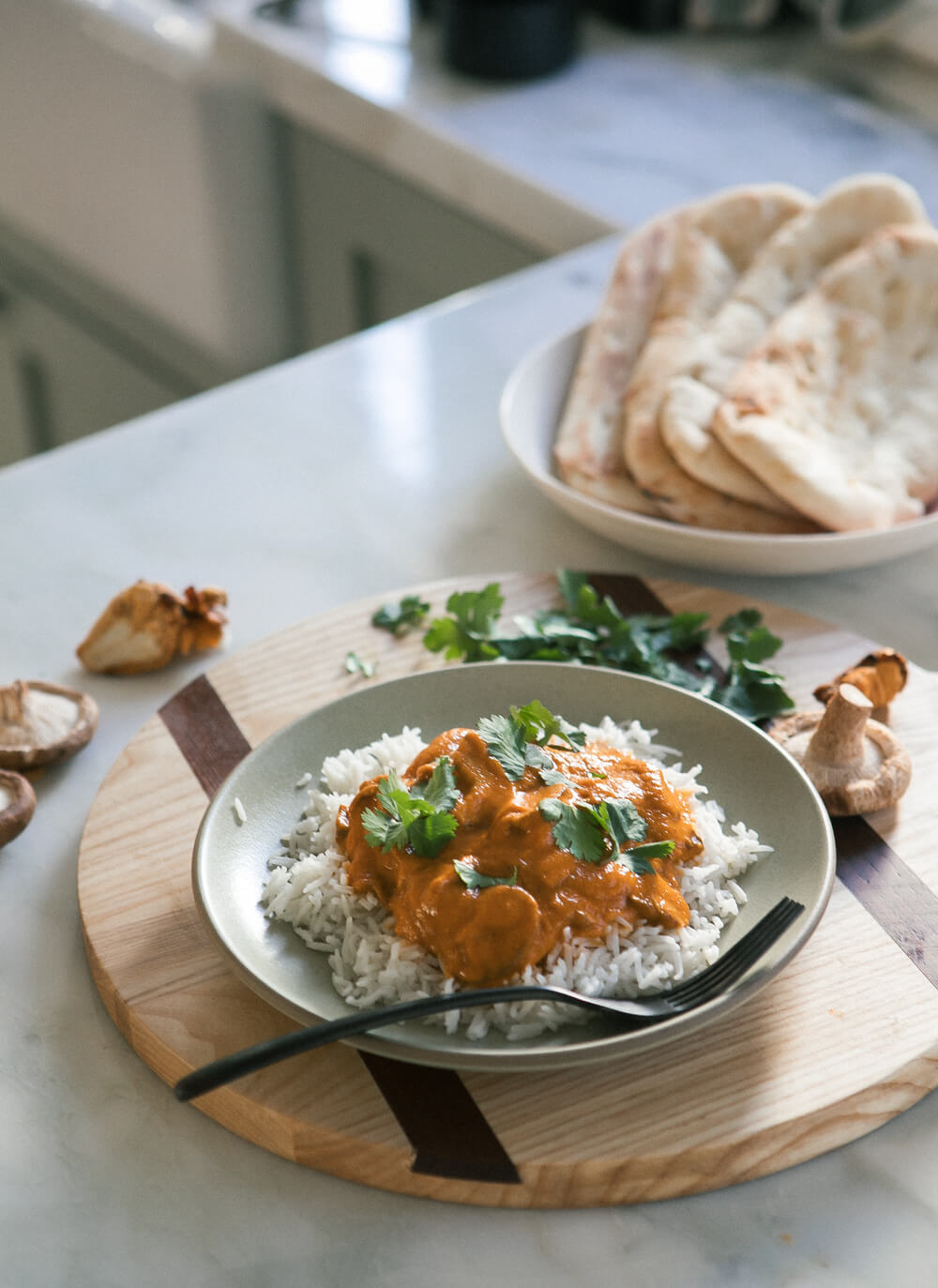 Hi hi. Happy New Year!
I needed this break so badly. I'm so glad I chilled. Josh and I and the fam spent a few days in Big Bear. Josh and I headed to San Francisco to visit Josh's grandparents. And then came back to LA to chill out for a few days and it has been SO nice. I'm now planning on cleaning out the garage and do some meal prep and clean stuff off my hard drive because digital organization is not my forte AT ALL.
We also went out for New Year's. We were planning to stay in and make pasta but then we got invited to out into the world and figured why not, let's hang. I'm so glad we tore ourselves from our bed because it was really lovely.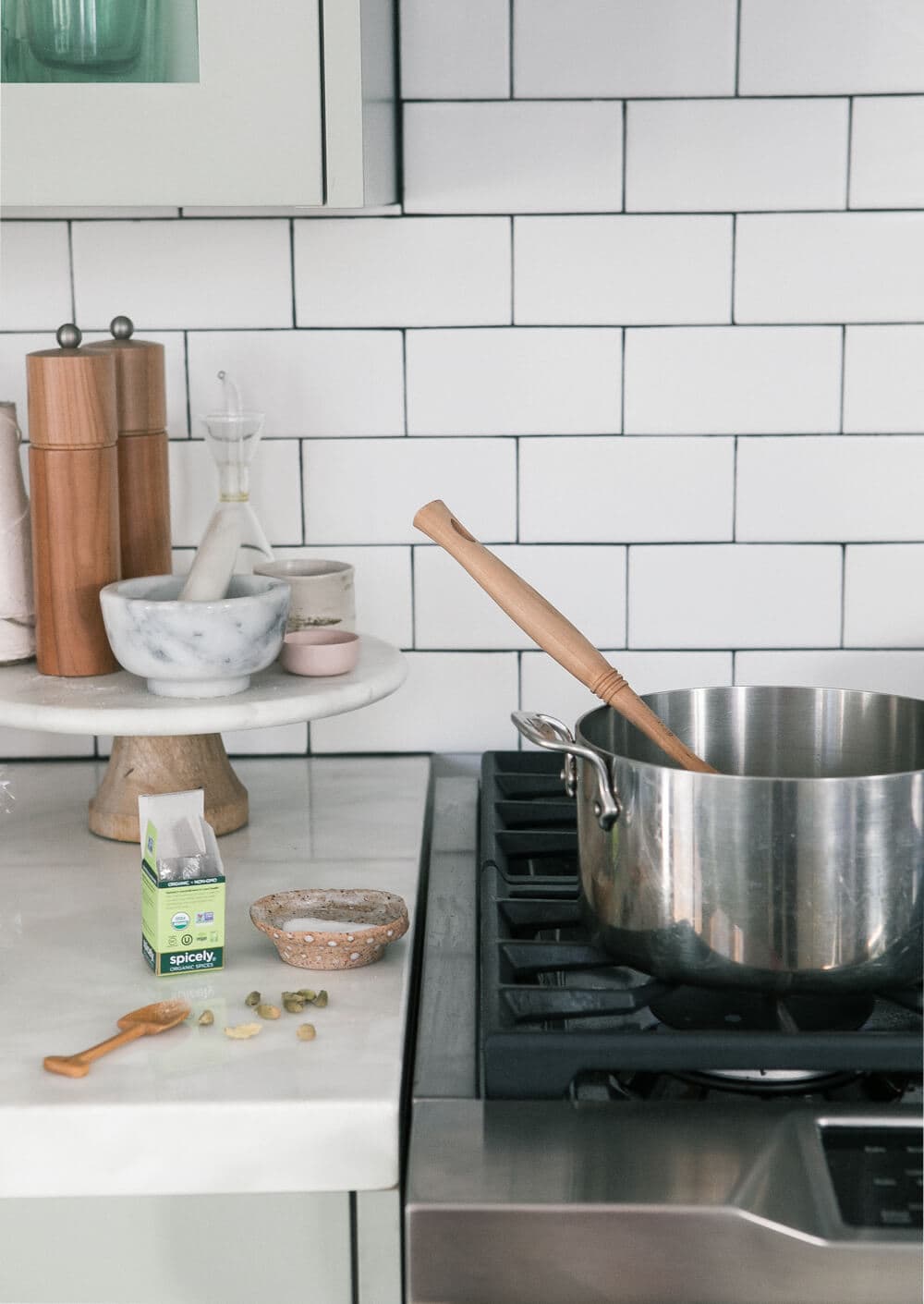 I honestly wish the days after Christmas could last a full two weeks because I'm not ready to start work and the new year but oh well here we are!
I wanted to share this recipe because I made it a few times last month and it quickly became my obsession.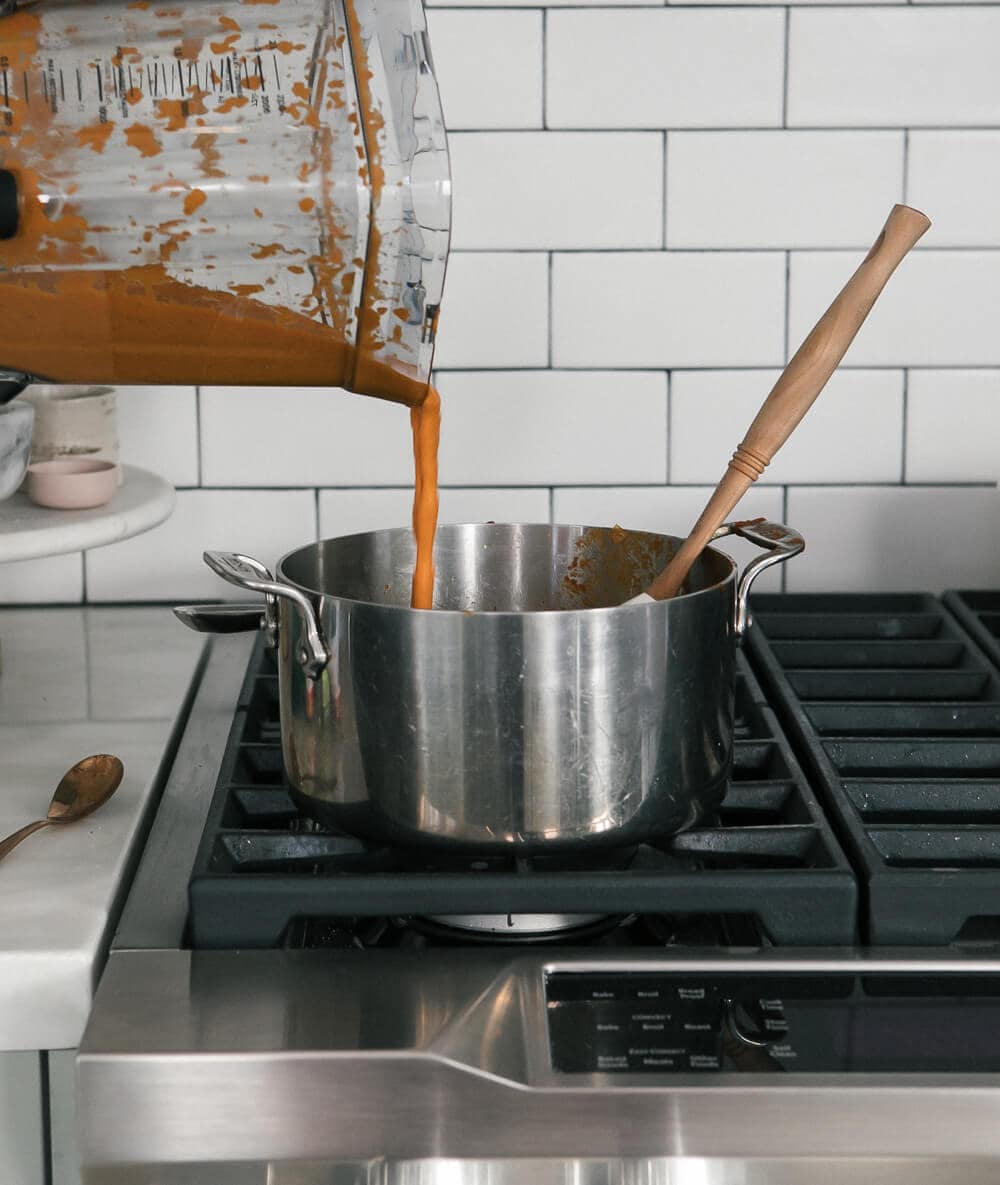 I actually didn't indulge THAT much in the month of December because I had the flu twice (yes, twice) and that completely took away my appetite. But I am trying to eat a bit healthier, per usual, so I figured I'd start the year off with a recipe I love.
It's not totally, 100% healthy but it's still light and cozy. Have you ever had butter chicken?
It's ridiculously delicious and I had been dreaming of a veggie version because the sauce is so good that I could have it simply over rice.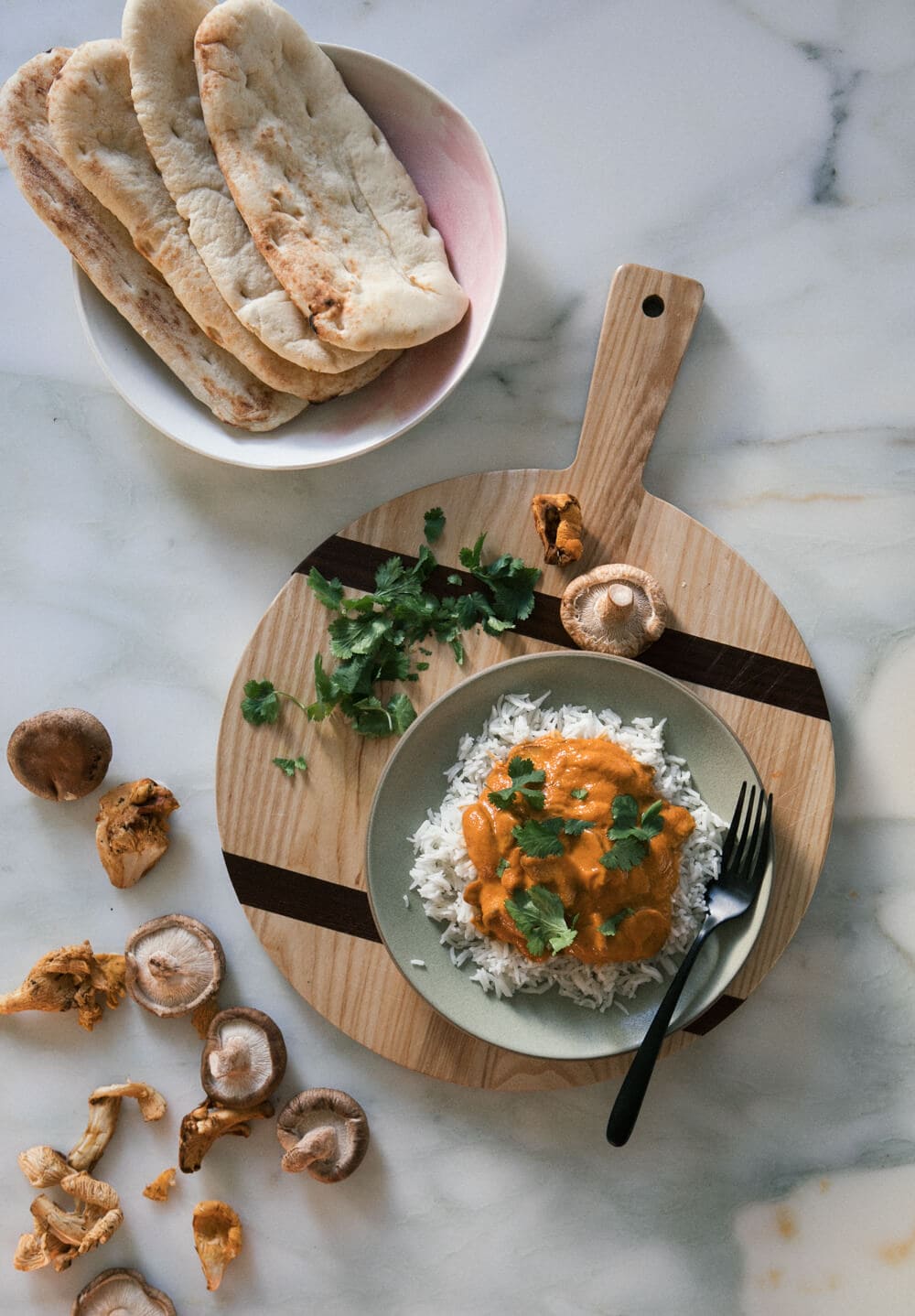 The mushrooms are so delicious and slightly meaty. And the whole thing with rice—and maybe a piece of naan—is sort of to die for.
ALSO, we're doing A COZY BOOK CLUB.
I'm trying to figure out how to organize it but I was figuring we'd read one book a month and then talk about it. It could be fun and everyone in my DMs is saying they want to read more but kinda need encouragement. AND, I GET IT.
I want the same thing so let's do it. I'm thinking that the first book should be Celeste Ng's book, Little Fires Everywhere.
I've heard nothing but amazing things and I love the premise. SO MORE ON THAT SOON!!!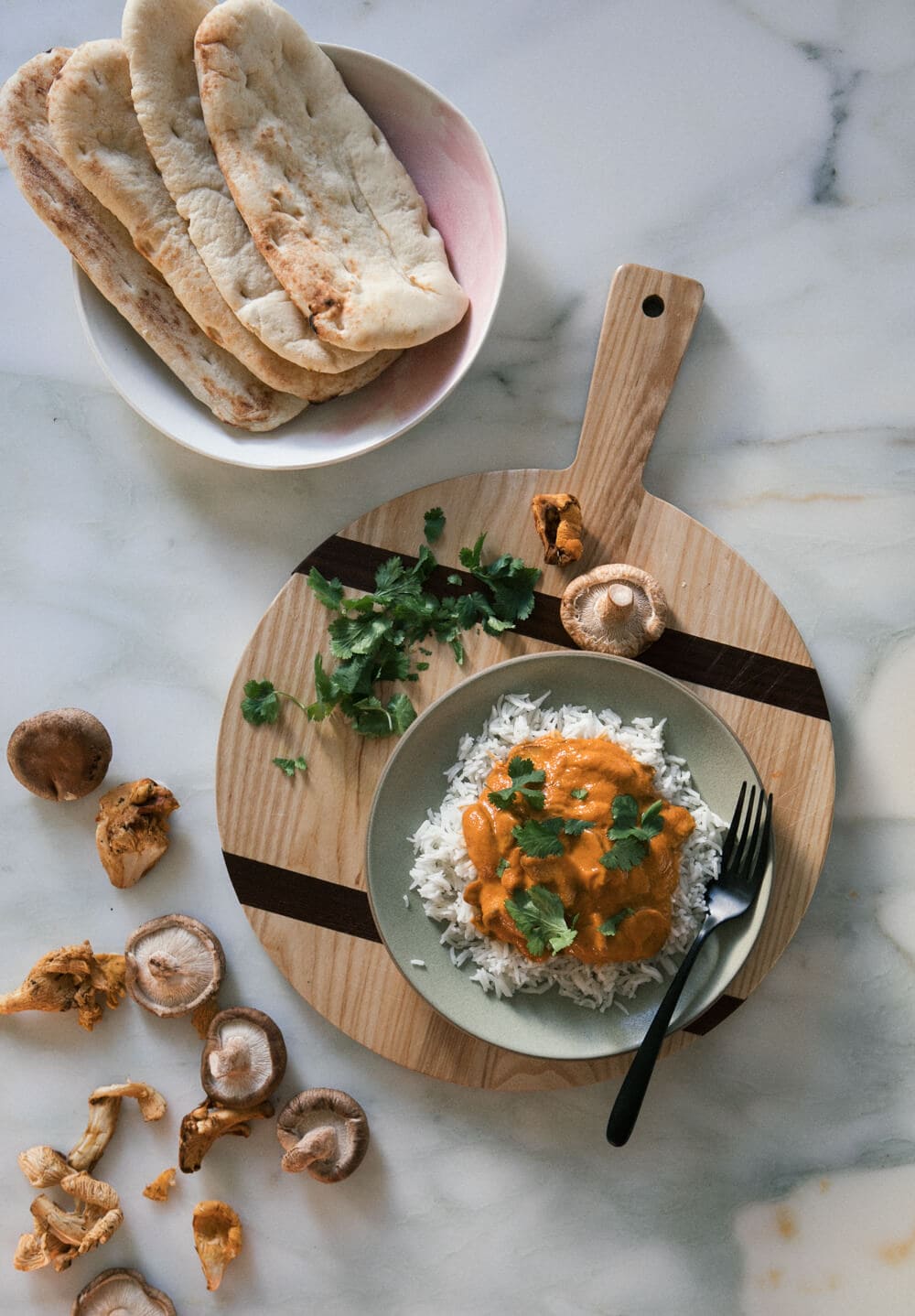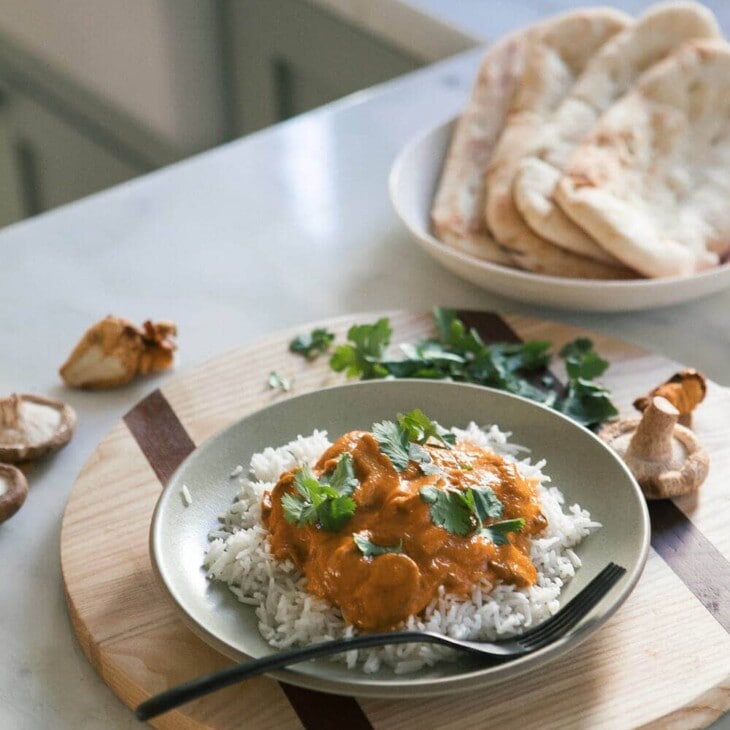 Print Recipe
Butter Mushroom…Like Butter Chicken But Not ¯_(ツ)_/¯
Ingredients
¼

cup

unsalted butter

1

3-inch cinnamon stick

3

green cardamom pods

1

whole clove

½

yellow onion

peeled and roughly chopped

3

cloves

garlic

½

jalapeño

roughly chopped

1

2-inch knob of ginger, peeled and roughly chopped

1

teaspoon

garam masala

½

teaspoon

ground turmeric

1

14-ounce diced tomatoes

1

tablespoons

heavy cream

16

ounces

mushrooms

cremini, chantrelles, oyster mushrooms, chopped
Instructions
In a medium Dutch oven, set over medium heat, add the butter. When the butter has melted, add the cinnamon stick, cardamom pods and whole clove. Add the onion, garlic, jalapeño, ginger and spices: garam masala and turmeric. Mix until the everything is completely coated. Cook until softened about 4 to 6 minutes. Remove the cinnamon stick, cardamom pods and whole clove.

To the blender, add cooked onion mixture and can of diced tomatoes. Blend until smooth. Give it a taste and adjust the salt to your liking. I added a few pinches.

To the same Dutch oven, no need to wash it out, add a few teaspoons of oil. When warm, add the mushrooms. Cook until softened, about 5 to 6 minutes. Pour the sauce back into the pot and mix. Bring up to a simmer and cook for 2 to 3 minutes.

Serve with a side of naan and basmati rice.