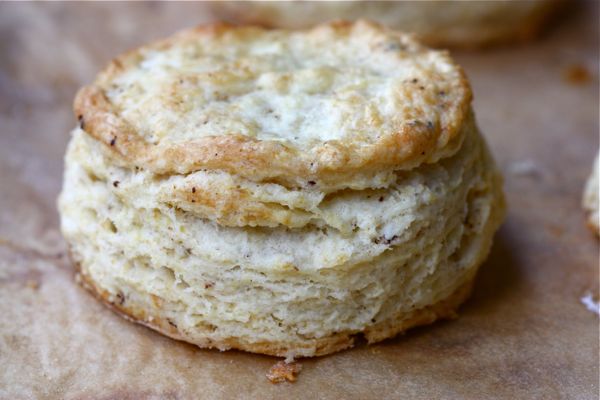 What's up flakiness? What's up nuttiness? What's up brown buttery craziness? Welcome to my world!
...And just like that I'm in the mood for Thanksgiving. Yesterday I found out that brown butter has the ability to give me the second turkey wind I needed; I'm officially ready to show T-Day who's bawwwwss.
Menu talk. Let's dig in. This year, in order to keep things interesting, I'm not really making anything I've made before. Scary. Stressful. NAH! I say fuuuuun!
For an appetizer, I'm making Kelsey's Leek, Pear and Chantrelle Toasts. They're BEAU-TI-FUL.
Stuffing. It's important. I'm making Jessica's Double Bread Stuffing with Brown Butter, Bacon and Sage...and putting them into muffin form. I'm not over the stuffing muffin thing. And I'm definitely not over brown butter, obviously.
Cranberry Sauce. The canned stuff?! I just can't. I loooved it as a kid, but if you have REAL cranberry sauce, you'll be changed forever. And honestly, it is the easiest thing to make ever. Teri and Jenny's Cinnamon and Star Anise Infused Cranberry Sauce? Yes. Just yes.
Alton Brown's Good Eats Roast Turkey. Intense brining situation. A little food science. The man's a genius. I've wanted to try this recipe for years. YEARS. It's finally happening in a few days.
Okay. I lied. I'm making my favorite side dish of all-time: Cauliflower Brussels Sprout Gratin (hold the brussels sprouts because my mom hates them). I can make this dish without looking at the recipe. It'll be the one super easy, no-fuss, sans stress dish I'm making. Worry free cheesy side dish? Necessary.
Ree's Delicious, Creamy Mashed Potatoes. I made them for myself when I got my wisdom teeth taken out. It was a sad sight. My face was puffy. I couldn't speak. I wanted my mama. Instead (as I was all drugged up and feeling fantastic), I barely was able to make these--they were delicious (from what I can remember). Time for them to reappear!
For our bread situation, I was going to make these top knots I posted a few weeks ago. I was set on this idea. But as I was looking at my menu of ambitious, never made before dishes, I decided to whip up these biscuits as a test run...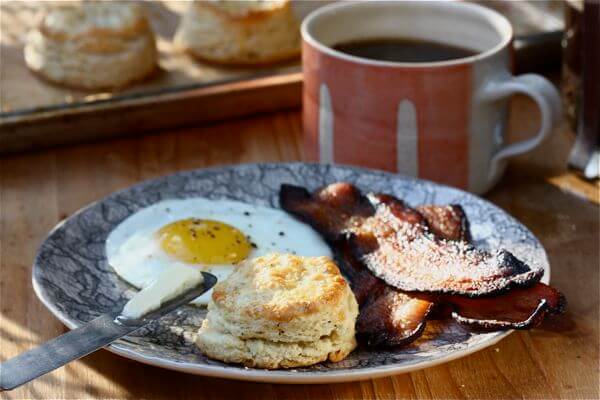 I treat biscuits like I treat pie crust.
I stick the flour, cut up butter, egg and buttermilk in the freezer for 2-3 minutes so everything gets super cold.
I work quickly. And then right before I bake them up, I stick 'em back in the freezer to get them cold again.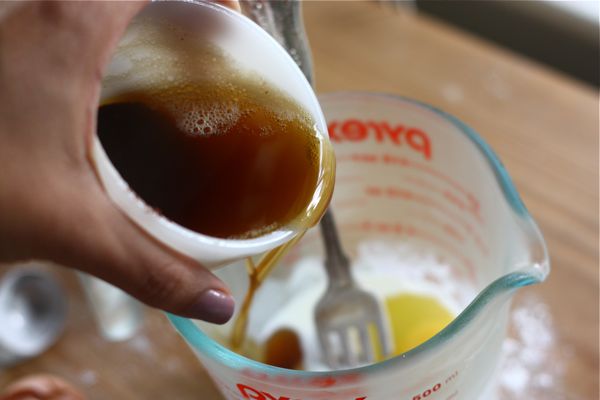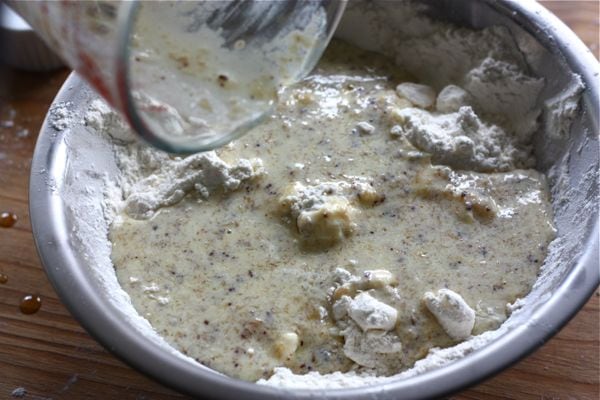 Brown butter in biscuits. Let's talk about it. You have to brown this butter. And thennnn, you have to let it cool down or it'll melt all the coldness you've worked for. It's an important step, I think.
These biscuits have some good height, they have layers (!!), flakiness and so much butter taste--it's major. The nutty, brown-butterness is not abundant. It's kind of subtle. It's definitely there but it's not crazy.
Make them. Hope you have some leftover so the next morning you can reheat them, fry an egg, bake some bacon and watch some football...or whatever.
Brown Butter Buttermilk Biscuits
1 ½ stick of unsalted butter, divided (or 6 ounces--2 ounces to be melted; 4 ounces should be cold)
2 cups all-purpose flour
4 teaspoons baking powder
½ teaspoon baking soda
1 teaspoon table salt
½ cup buttermilk, cold and shaken
1 large egg, cold
For Egg Wash:
1 large egg, beaten with a tablespoon of milk or water
1. Preheat oven to 450F.
2. In a small saucepan, melt ½ stick of butter (2 ounces) over medium low heat. Once the butter starts to foam up, stir continuously until the butter turns a golden brown hue and little brown specks start to appear. Remove from heat and let brown butter cool to room temperature.
3. In a large bowl, mix together the all-purpose flour, baking powder, baking soda and salt. Working quickly, add the cubed butter (4 ounces) and break it up with your hands until all of the butter is broken into bits and resembles small peas.
4. In a measuring cup, whisk together the buttermilk and egg. Add the brown butter to the buttermilk mixture and whisk once more.
5. Add the buttermilk/brown butter mixture all at once to the flour mixture. Mix until barely combined. Lightly dust your kitchen counter with flour and dump the dough onto it. If it's a bit shaggy, that's okay. Knead a few times to bring it all together (4 to 5 times). Press or gently roll the dough into a 1-inch thickness. Cut out the biscuits using a 2-inch biscuit butter. You should get about 7 biscuits. You can recombine the scraps and get two more biscuits. Transfer them to a lined baking sheet.
6. If you think you've been moving a little slow (like I was because I was..ahem..taking pictures), stick them in the freezer for 2-3 minutes. This will get the bits of butter nice and cold again. After the biscuits are cold, brush the tops of with egg wash and bake in oven or 15-20 minutes, or until tall and golden brown. Serve biscuits warm with something awesome like eggs and bacon OR gravy and mashed potatoes.
Yields 9 biscuits