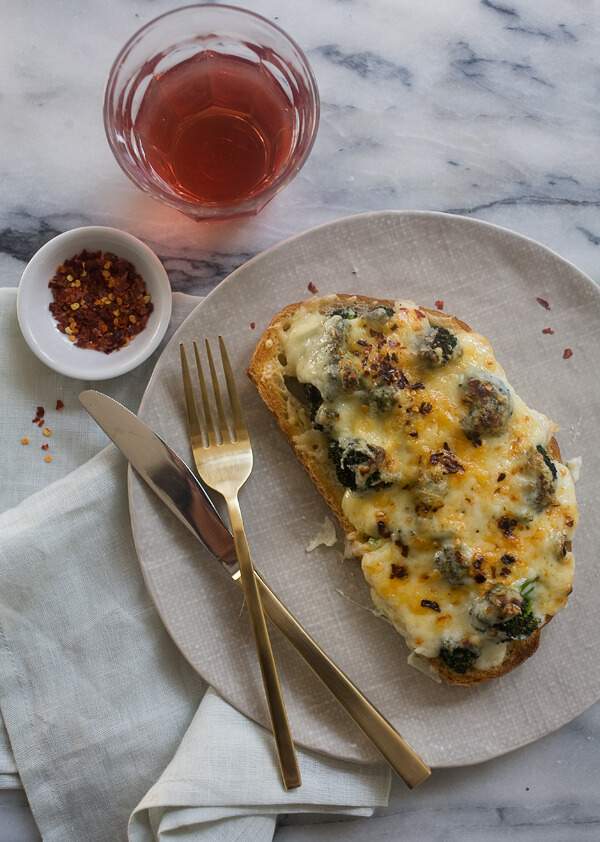 When I was a kid, my favorite American dish my mom made was Broccoli Cheese Casserole. I'm pretty sure she learned it off of the back of a soup can and every year when my birthday rolled around, I'd request she make this casserole. There was boiled shredded chicken, a few cans of soup (cream of mushroom and cream of chicken!), lots of cheddar cheese and broccoli. It was maybe one of the only ways I'd voluntarily eat broccoli.
I feel like we all have a dish we requested for birthdays or special occasions; it probably wasn't fancy or elevated or all that impressive, but it just reminds you of home.
This tartine is inspired by that casserole dish and I first ate it at a bakery here in Los Angeles. I was so pumped that their iteration of my mama's casserole had taken a whole new life, albiet a bit fancier one, it took me back. Way back.
For the full recipe and stuff, head over to PBS Food.