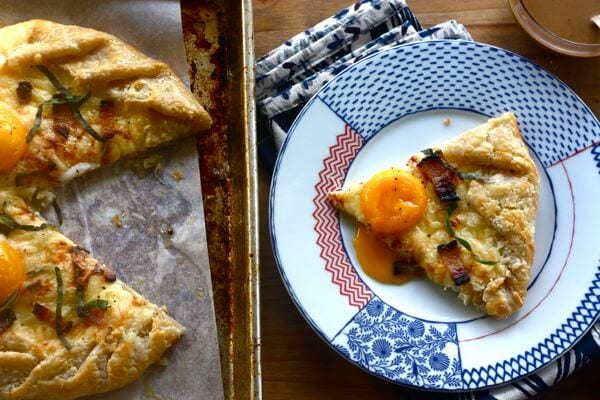 I like to think that galettes are like lazy, messy, casual pies. You only sorta have to roll them out. You only sorta have to make them look pretty. But really, the messier the better. It's about the easy.
I can't really think of a meal of the day where easy is most welcomed than on a cold, hazy January morning.
Let's have pie for breakfast. But let's leave the fruit for the summer. It's January. So, pie…with runny eggs, lots of cheese and salty bacon.
Too good!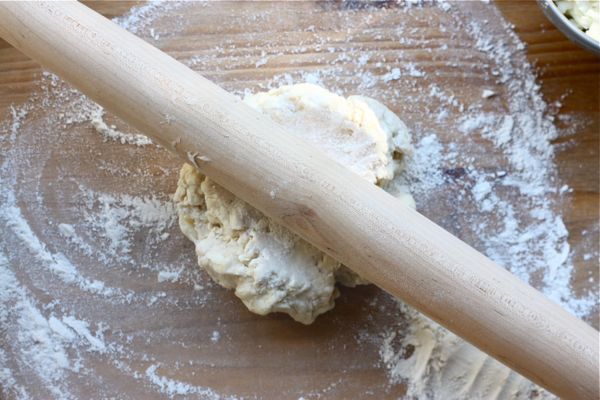 Start it with a non-sweetened pie crust. Basic! Simple!
Roll it out. Spread on some ricotta. Sprinkle on some mozzarella!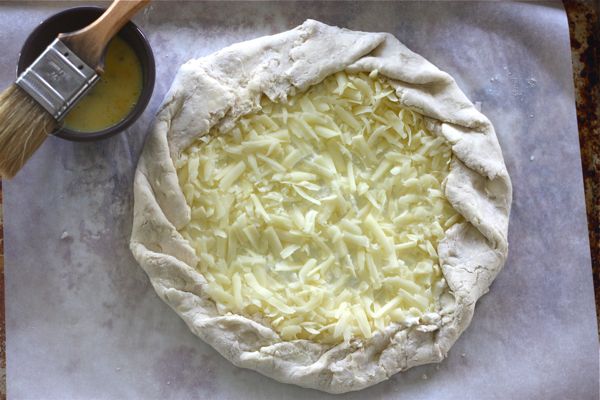 Fold over the edges. You can try to make it look all cute. Or not. Who cares.
Brush on a little egg wash and stick it in the oven.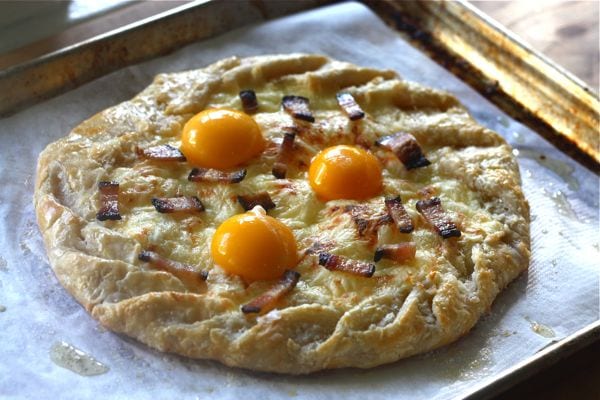 Take it out. (Do you like my step-by-step?) Add the bacon. Add the egg yolks. Back in the oven for a few more minutes, just until the egg yolks set, slightly.
When you take it out, it needs some salt, pepper and basil. Sprinkle on some red crushed pepper (I put it on everything!).
Serve it up with some coffee. Or some juice.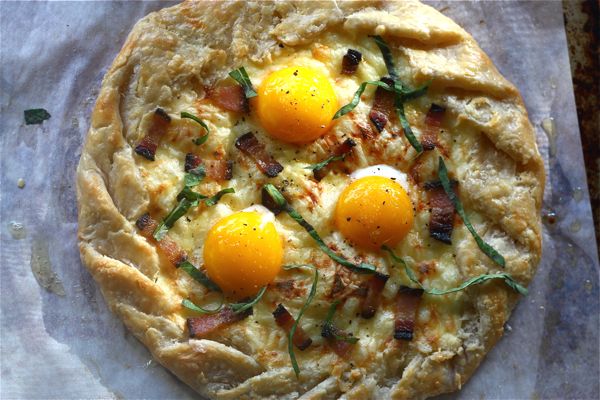 The buttery flakey crust is just too good with all the cheese.
And the salty bacon. Hi breakfast! And the runny eggs. Whoa!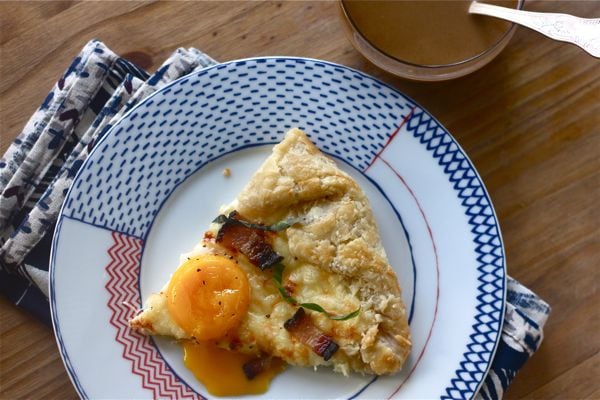 Breakfast Galette
Crust:
1 1/4 cup all-purpose flour
1/2 teaspoon kosher salt
1 stick unsalted butter, cubed and cold
1/4 cup water, ice cold
Toppings:
3 tablespoons ricotta cheese
1/4 cup mozzarella, shredded
2 slices bacon, cooked and cubed
3 large egg yolks
3 basil leaves
Salt and Pepper
1. In a medium bowl, mix together all-purpose flour and salt. Place flour and unsalted butter in freezer for 5 minutes to chill.
2. Combine flour mixture and butter. Mix until you're left with what resembles coarse meal, with pea size pieces of butter. Add ice water 1 Tbsp at a time, mixing until it just begins to clump together. If you pinch some of the crumbly dough and it holds together, it's ready. If the dough doesn't hold together, add a little more water and mix again.
3. Remove dough from bowl and place in a mound on a clean surface. Gently shape into a discs, being sure to not over-knead. Wrap the disc in plastic wrap and refrigerate at least 1 hour, and up to 2 days.
4. Preheat oven to 375 degrees. On a floured surface, roll dough to a 10-inch circle with a 1/4-inch thickness. It's okay if the edges are shaggy and it's not a perfect circle. Transfer to a parchment-lined baking sheet.
5. Scoop ricotta onto the center of the dough, spreading out to make a large circle, stopping 1-inch from the edge of the dough. Sprinkle on grated mozzarella cheese. Fold edges of dough over the cheese. Transfer baking sheet to the refrigerator for 15 minutes.
6. Whisk together yolk and water. Brush dough with the egg wash. Bake until crust is lightly golden brown, 25-30 minutes. Take galette out of the oven and gently place yolks atop cheese. Arrange bacon bits to your liking and place back in oven for 2-3 minutes, or until yolks set.
7. Garnish with basil and salt and pepper.