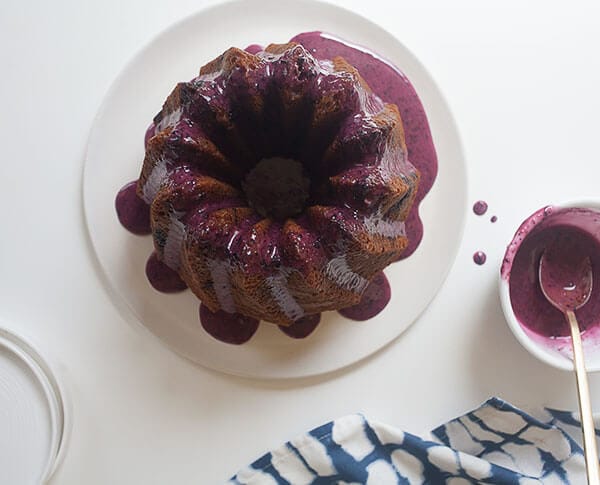 I met Jessica a few years ago (gulp, maybe 3 years ago?), and she's always been one of my favorite people in the food blogging community. Her recipes are fun, FUN!; her personality in person is exactly the same as her blog; and her photos make me want to leap into the computer screen and eat EVERYTHING she makes.
This book, Seriously Delish, is very much her in book form. Her personality shines through, there are tons of enchilada recipes (thank you, Jessica!) and the food looks slutty and gorgeous all at the same time.
It's a keeper of a book. And I have a feeling I'll be gifting it a lot this upcoming holiday season, which I don't want to really believe is almost around the corner. Please, let's not say the H-Word, T-Word or C-Word for a while. I can't deal.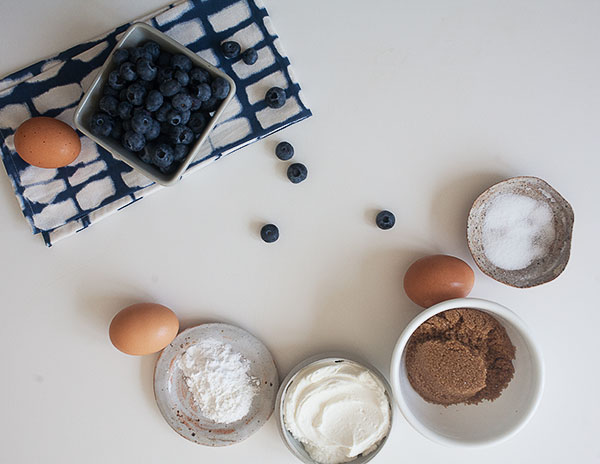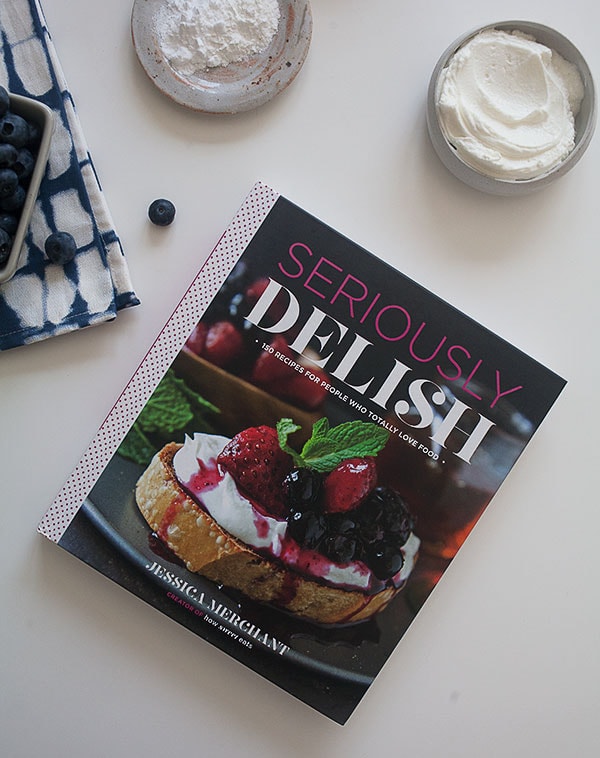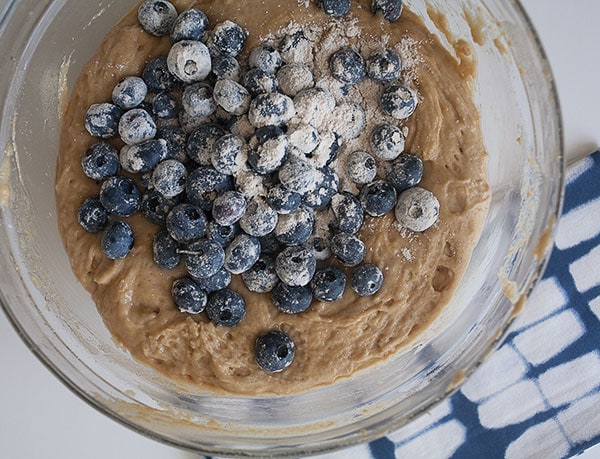 This blueberry bundt cake is in the "lighter" chapter—meaning it's healthy! Well, sorta. For cake at least. It's about as easy as a cake can possibly be. The glaze is delicious and the crumb is like a quick bread: thick and hearty. I found the most delicious part to be the top, because it gets kinda crunchy and that followed by the soft interior is just a dream.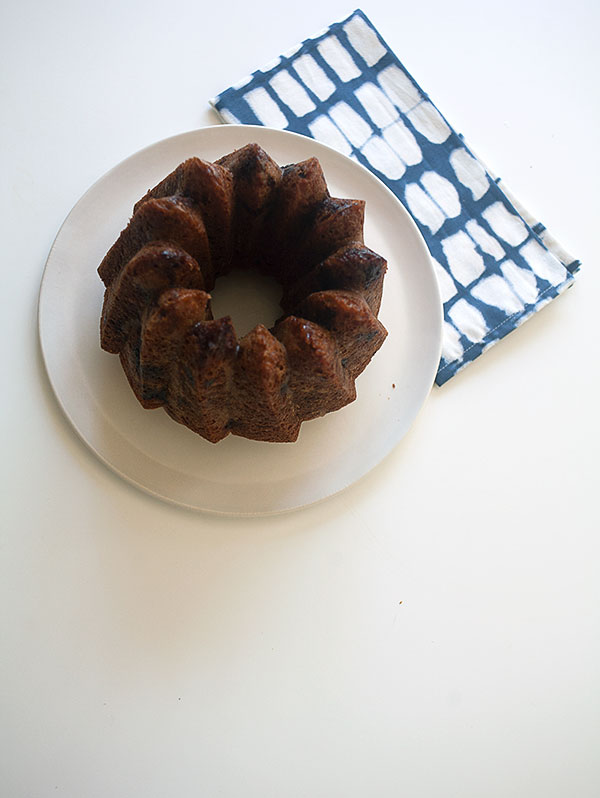 This cake is summer-y. It's like late summer-y which is perfect for right this very second. I'm still not ready to talk about fall and leaves and everyone's obsession with pumpkin spiced lattes (plz can we not), but I did sit in front of my new air-conditioning unit and a few slices of my new favorite bundt cake.
Happy Monday…or Tuesday!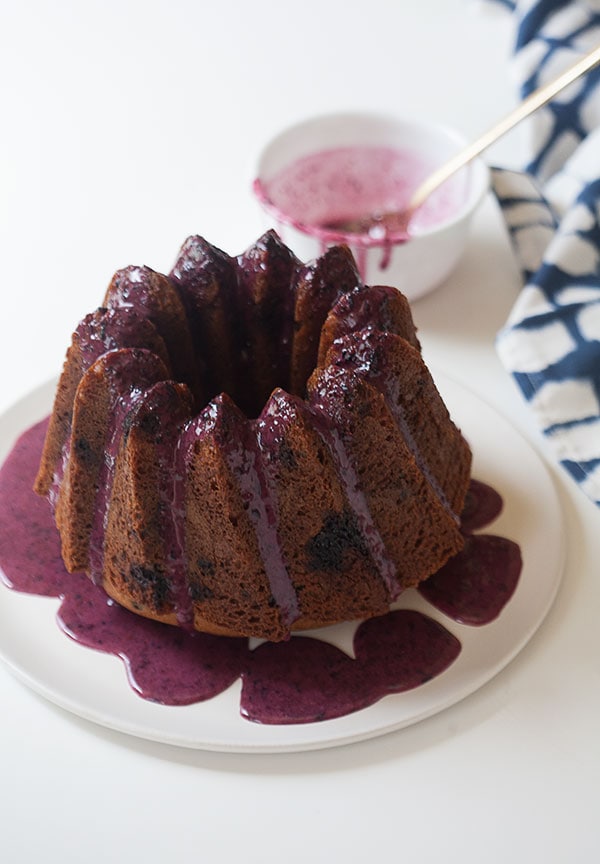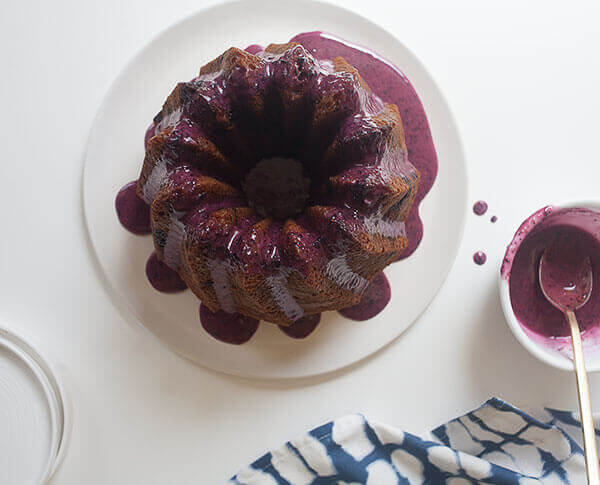 Print Recipe
Whole Wheat Blueberry Bundt Cake
Ingredients
2

cups

whole wheat pastry flour

2

teaspoons

baking powder

1

teaspoon

baking soda

1/4

teaspoon

salt

3

large eggs

2/3

cup

loosely packed light brown sugar

1/2

cup

grapeseed oil

1

cup

plain full-fat or low-fat Greek yogurt

2

teaspoons

vanilla extract

1

pint

fresh blueberries

1

tablespoons

whole wheat pastry flour

1/2

cup

fresh blueberries

1 1/2

cup

powdered sugar

1/2

teaspoons

vanilla extract

2

tablespoons

milk
Instructions
Preheat the oven to 350 degrees F. Liberally spray a 6-cup Bundt pan with nonstick spray.

In a small bowl, whisk together the flour, baking powder, baking soda, and salt.

Add the eggs and brown sugar to the bowl of your electric mixer. Beat on medium speed until fluffy, 3 to 4 minutes. Add the grapeseed oil and beat for 1 to 2 minutes on low speed. Scrape down the sides of the bowl if needed. Add half of the yogurt and the vanilla extract and beat until combined. With the mixer on low speed, add the dry ingredients. Add the remaining yogurt and beat until just combined.

Toss the blueberries with the flour and add them to the batter. Fold them into the batter with a spatula, then pour the batter into the Bundt pan. Bake until the top of the cake is golden brown, 45 minutes. Remove the cake from the oven and let cool in the pan for 15 minutes.

For the blueberry glaze, add the blueberries to a food processor and blend until pureed. Add the powdered sugar, vanilla extract, and milk. Blend until creamy and combined.

Gently invert the pan on a cake plate to remove the cake. As soon as you remove the cake from the Bundt pan pour the glaze over the top.
Notes
Note from Jessica: Glazes can be tricky. If your blueberries are juicy, the glaze may need a bit more sugar. If the glaze is too thick, add more milk, 1 tablespoon at a time until it's pourable.