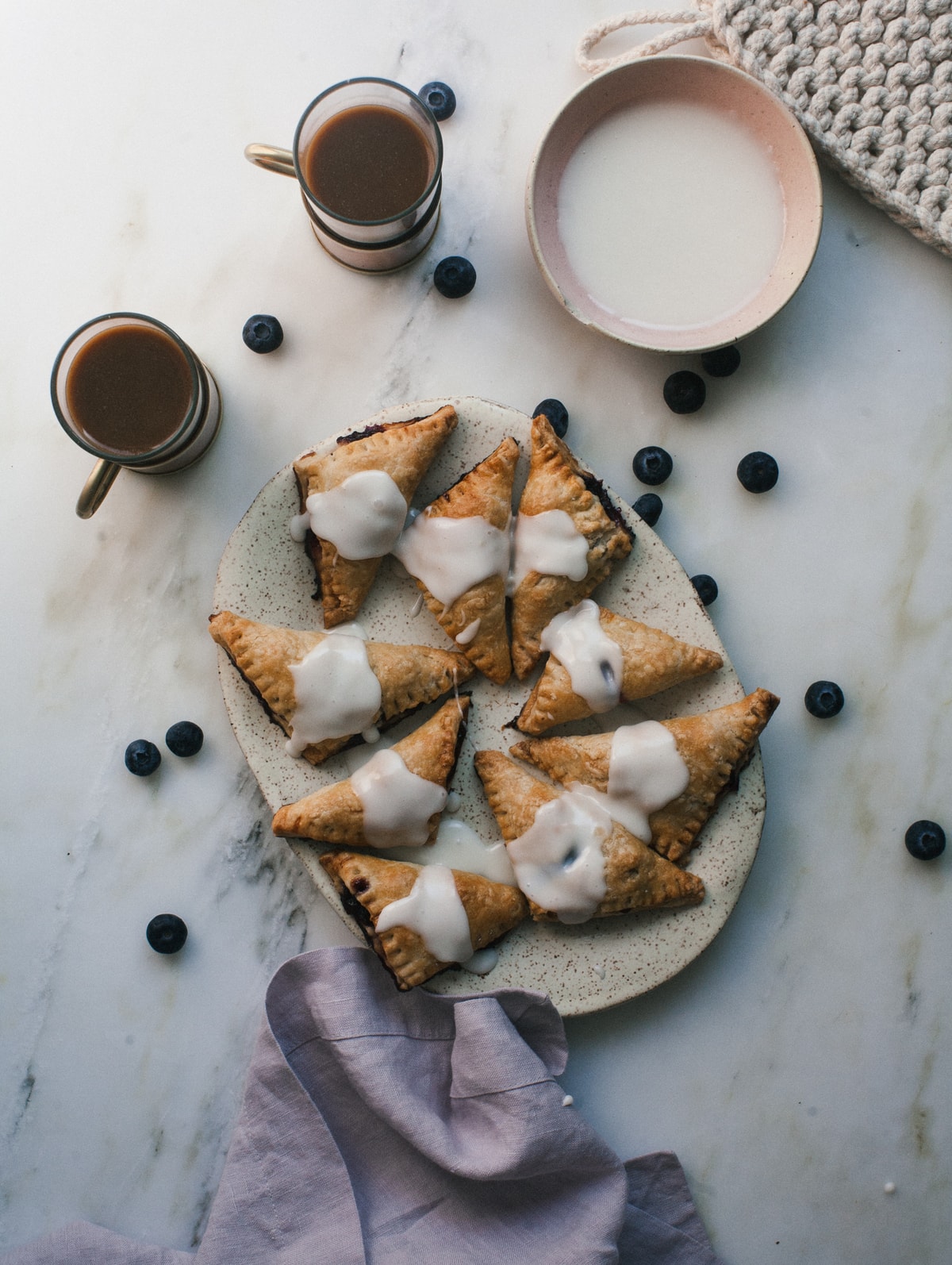 I'm leaving for Copenhagen on Friday! WHAAA!! Yes, I'll be there for a whole seven days to eat my way through a city I've never been to. I've always dreamed of going. My dad actually worked in Scandinavia for a big part of my childhood so each time he'd return, he'd have stories about the people, the food, the culture, the politics. It's a bit of a dream that I'm going and sort of still can't believe it.
I knew that before I left, I had to make these. They've been on my to-make list ever since the Bon Appetit came in the mail and I spotted my homie Nicole Rucker's spread in there. It's seriously one of the prettiest I've seen. So white and clean with beautiful pops of purples and blues.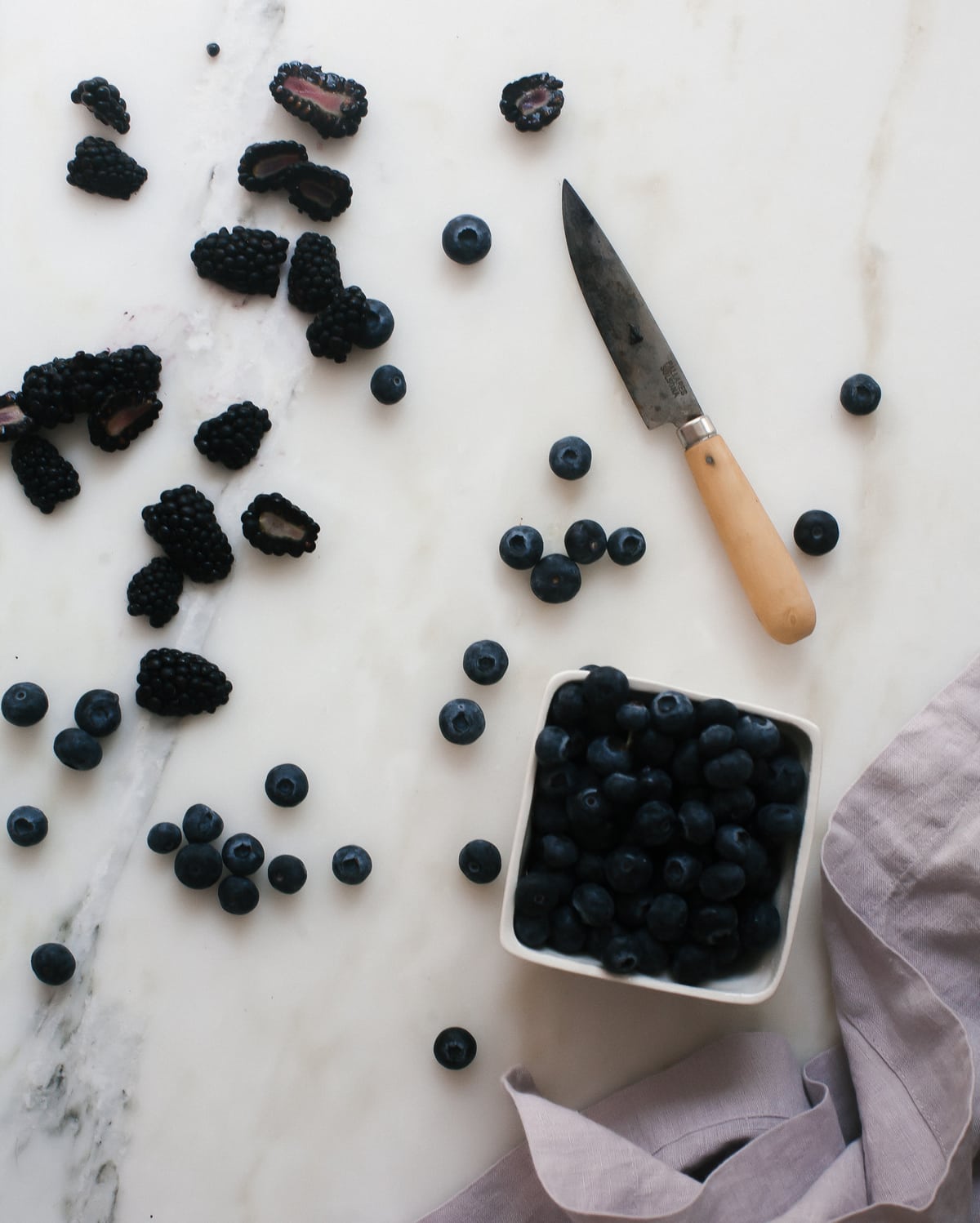 These turnovers stood out to me because I glaze looked so drippy and delicious and when I peeped the recipe, I was super stoked at the ingredient list.
This is the first time I've tried the vinegar/syrup added to pie crust before, which I had seen a few times, but never attempted. I'm into it! It's dope!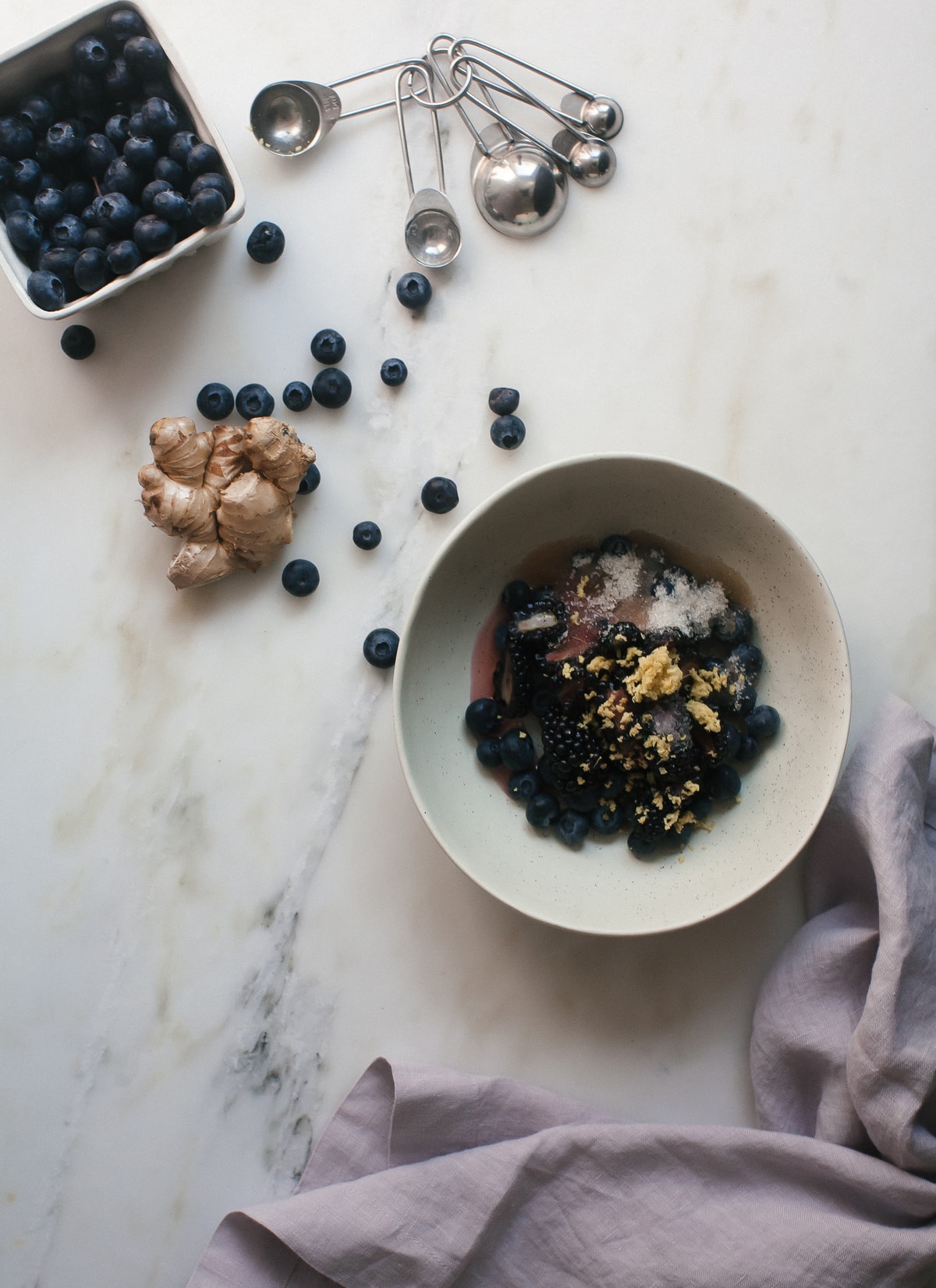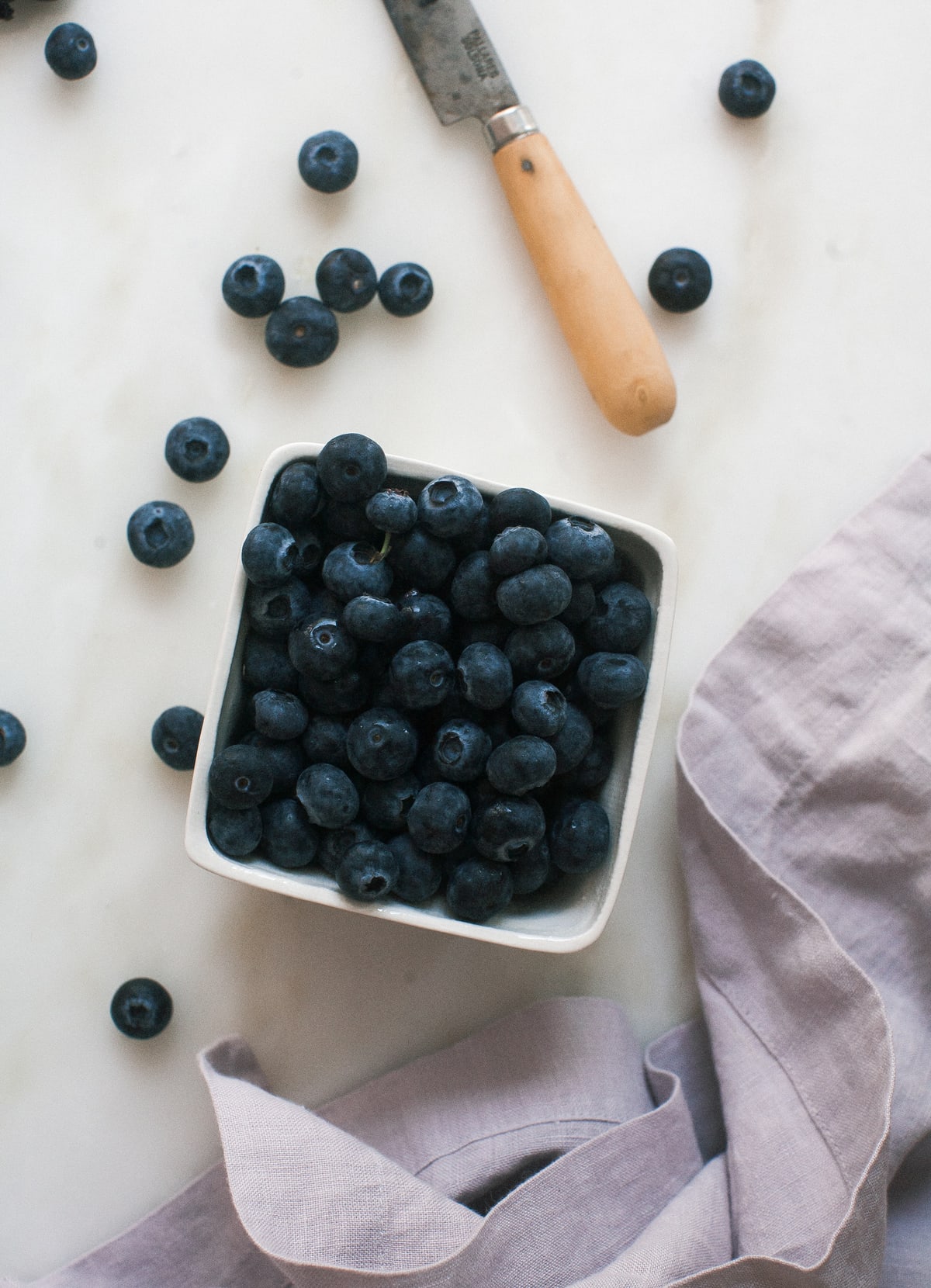 These are perfect for a picnic scenario, when making a gigantic pie might make a mess…or worse, people are too scared to start eating it. Does this ever happen to you? People are kinda shy to be the first one to take a slice of something. As a person who usually has made it, I'm generally inside screaming JUST EAT IT.
I always love the person who is like I'm gonna take a slice even tho no one is. I'm always like yes, GO YOU!
With turnovers this will never be the issue. If anything, they'll be mad there aren't more.
ALSO, Copenhagen recommendations. AND GO….!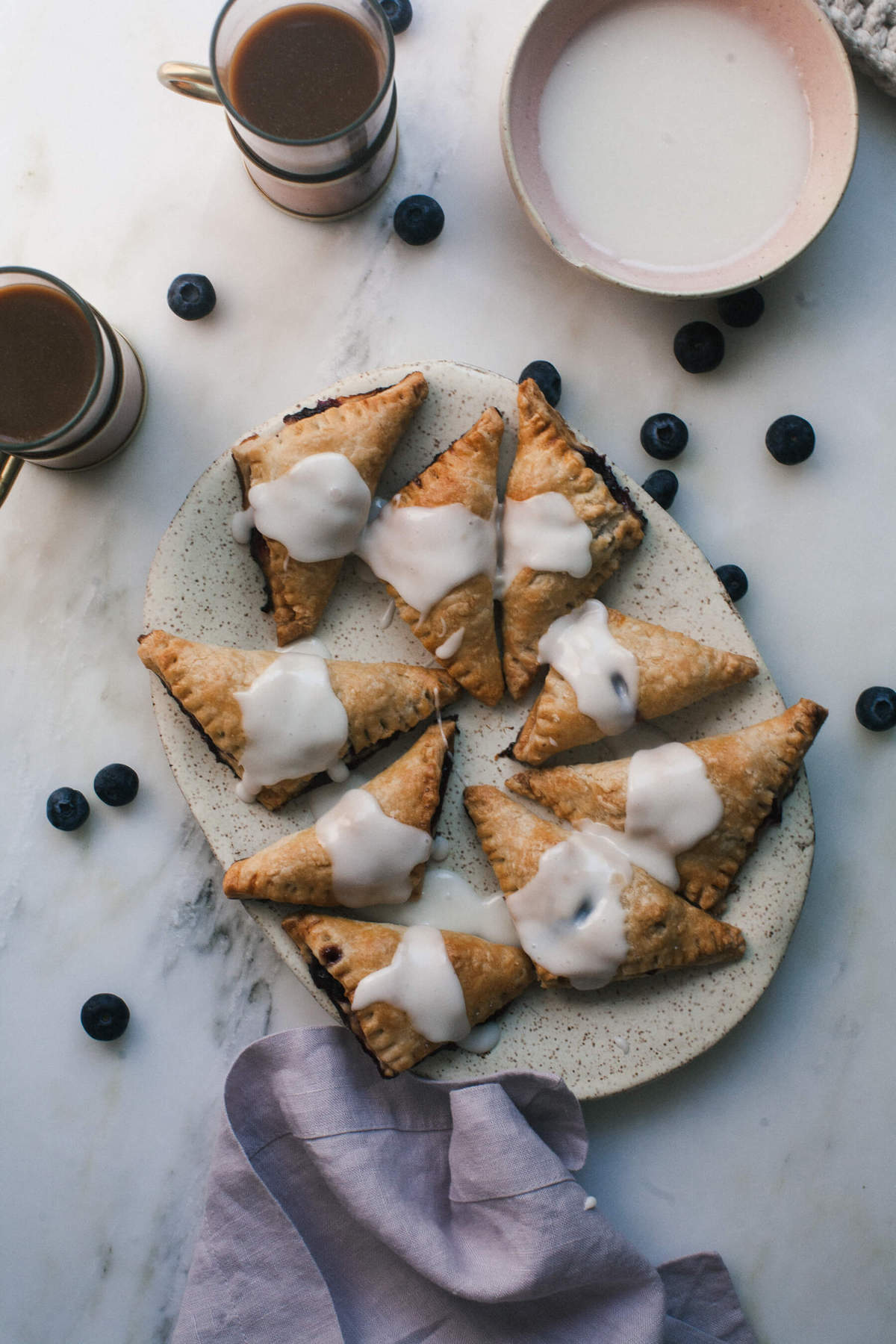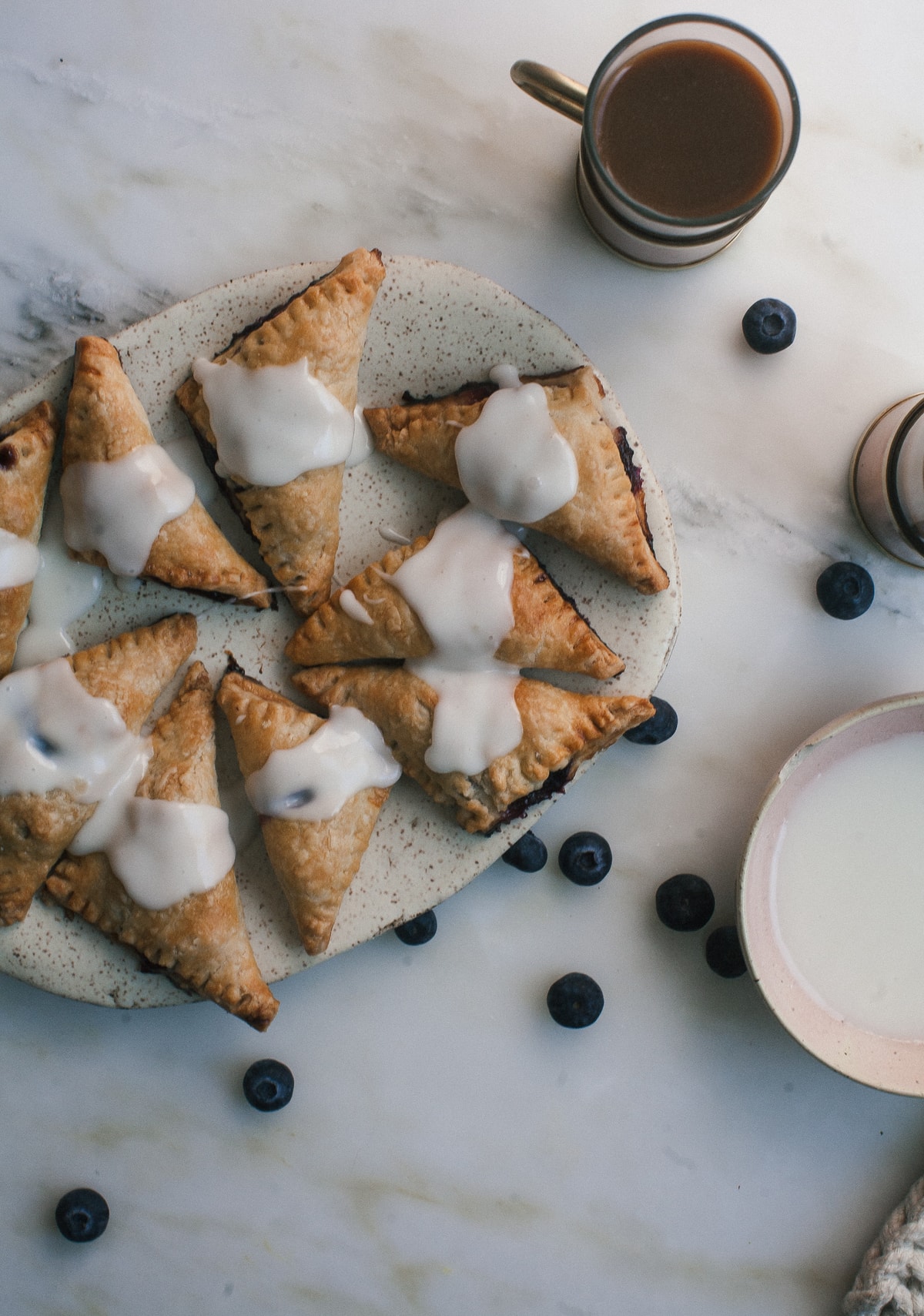 Recipe by Nicole Rucker for Bon Appetit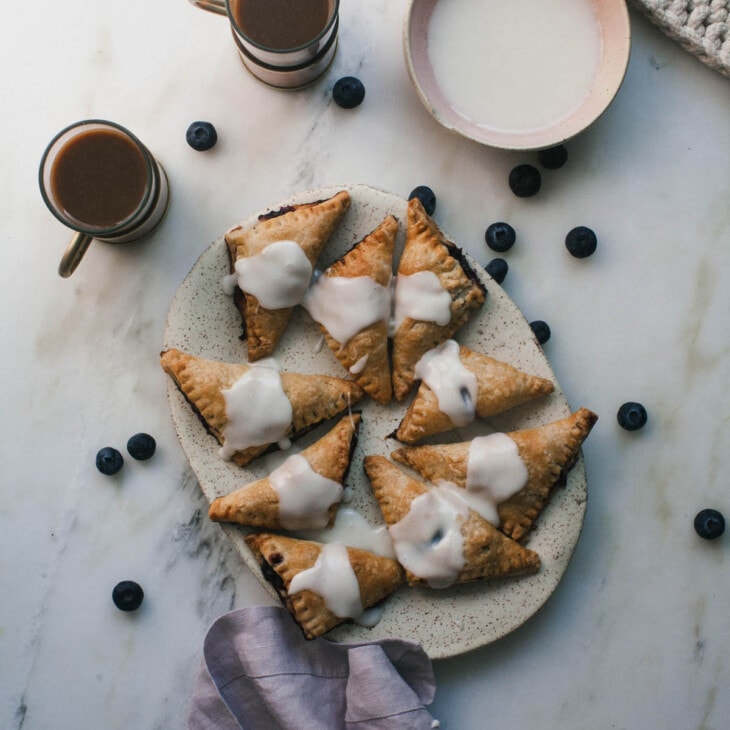 Print Recipe
Blueberry-Blackberry Turnovers
Ingredients
Pie Crust:
1/4

cup

sugar

1

tablespoon

apple cider vinegar

2

tablespoons

hot water

3 1/2

cups

all-purpose flour

1 1/4

cups

2 1/2 sticks chilled unsalted butter, cut into 1-inch pieces

3/4

teaspoon

kosher salt
Filling:
¾

cup

fresh

or frozen, thawed blueberries

¾

cup

fresh

or frozen, thawed halved blackberries

3

tablespoons

white granulated sugar

2

teaspoons

finely grated peeled ginger

2

teaspoons

fresh lime juice

1/4

teaspoon

kosher salt

2

tablespoons

all-purpose flour

plus more for surface

1

large egg

beaten to blend

¼

cup

heavy cream
Glaze:
1½

cups

powdered sugar

sifted

1

teaspoon

pure vanilla extract

¼

teaspoon

salt
Instructions
To make the pie crust: To a 2-cup liquid measuring cup, whisk together the sugar, vinegar and 2 tablespoons of hot water until the sugar dissolves. Whisk in 1/3 cup ice water and stir to melt ice; chill in freezer until very cold, about 10 minutes (do not let it freeze).


In a medium bowl, add the flour and salt; whisk. Using a box grater, grate the butter atop the flour. Break up the butter until it resembles pea-sized balls. Transfer to the freezer to chill for 5 minutes.

Create a well in the center, and pour in about 3/4 of the sugar/water mixture. Stir to combine. Using your fingers, smash the butter into the flour. Continue stirring until a large mass forms, adding more water, if needed.

Dump onto your work surface and knead a good 5 to 7 times until it becomes a disk. Cut the disk in two, shaping it into a round and flattening it; wrap each one and transfer to the fridge for at least 2 hours, ideally overnight.

To make the filling: Preheat oven to 350°F. In a medium bowl, add the blueberries, blackberries, sugar, ginger, lime juice, salt, and 2 tablespoons of flour. Toss everything together.

Beat egg and heavy cream in a small bowl until no streaks remain. Roll out pie dough on a lightly floured work surface to a 15x10" rectangle. Cut a thin border around dough to square off edges. Cut dough in half lengthwise and then in thirds crosswise to form six 5" squares (do your best! I didn't do a flawless job with this and it all worked out!). Brush edges with egg mixture, then mound about 2 teaspoons of blueberry filling in 1 corner of each square. Working with 1 square at a time, fold corner opposite filling up and over to create a triangle; press edges with a fork to seal.

Place on a parchment-lined baking sheet and brush with remaining egg mixture. Cut about a 1"-long slit in the center of each turnover. Bake until pastry is golden brown and juices run from slits, 35–45 minutes. Let cool on baking sheet until slightly warm.

To make the glaze: In a medium bowl, add the powdered sugar, vanilla and salt. While whisking, add a warm tablespoon of water at a time, until the glaze is thick and smooth.

Dip each turnover in the glaze and transfer them to a wire rack with a piece of parchment underneath until set.