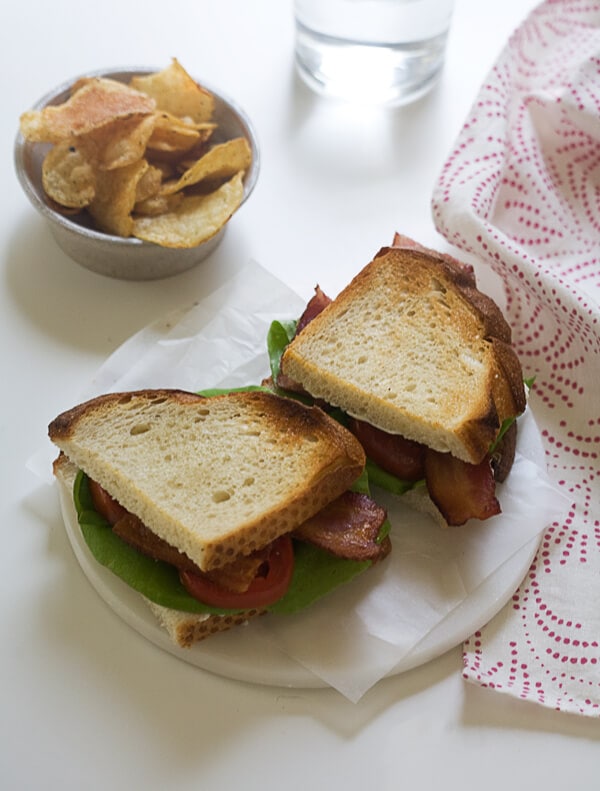 My love for BLTs has existed since I was in my mom's tummy. Story has it that my dad was so obsessed with BLTs, while my mom was pregnant, that a day didn't go by he wouldn't make one. My mom slowly became repulsed by the smell of bacon to the point of nausea, to the point where my dad was forbidden to make his beloved sandwich.
My mom is now vegan and I've never met a BLT I didn't like. My dad's BLT obsession resulted in two very different outcomes!
This Blue Cheese BLT is a fun rendition of the traditional sandwich. The blue cheese is made into a spread that goes on both sides of the bread. Then it's sort of normal from there: good-quality, thick-cut bacon, sour dough bread, butter lettuce and a few slices of perfectly ripe tomatoes.
But here's the thing that you MUST add: potato chips. Yes, potato chips TO the sandwich. I know the recipe doesn't say to add them but if you do you'll understand what I'm talking about.
Potato chips to any sandwich, PB&Js included, add so much. Texture, salt, flavor…the list goes on. And on.
This recipe along with a few others are a part of a batch of recipes I developed for the company Salemville. It's a blue cheese company whose cheese are hand-crafted an Amish community in Cambria, Wisconsin. The blue cheese is funky and creamy and so so delicious.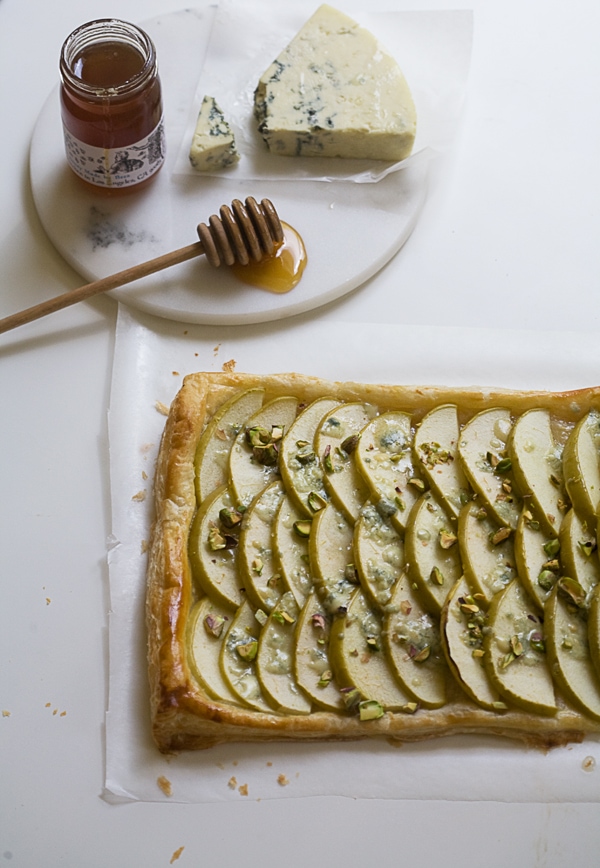 Here are a few other recipes I created:
Blue Cheese Apple Honey Tart with Pistachios
Baked Buffalo Cauliflower Bites with Blue Cheese Dressing
Blue Cheese Stuffed Dates Wrapped with Bacon
Quinoa and Spinach Salad with Blue Cheese and Walnuts
Fun tip: They're currently holding a contest where home chefs enter their favorite recipes using Salemville Amish Blue cheese. You have a chance to win 1 out of 9 cooking prizes: Le Creuset 6-piece Signature Cooking Set, a Kitchen Aid 5-Quart Artisan Stand Mixer and Amish Cooks Across America cookbooks. You can enter on their site or on Facebook.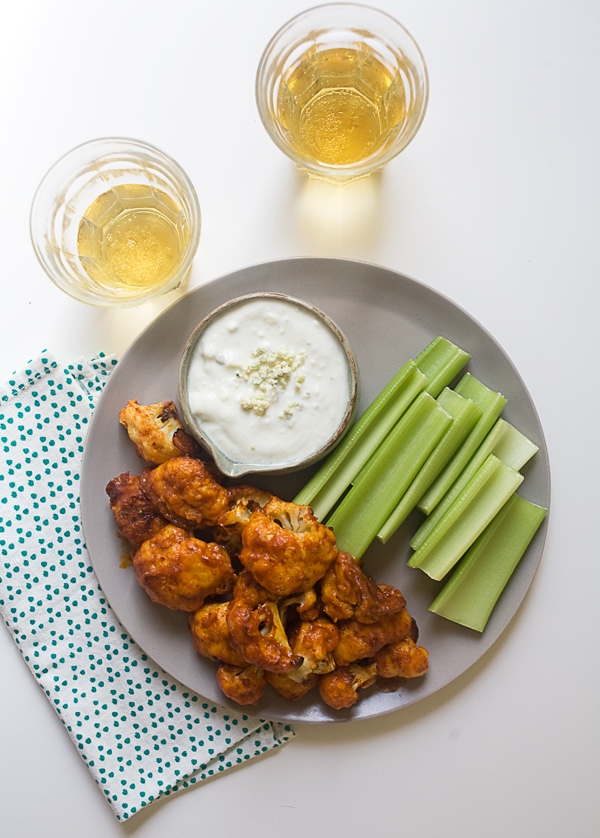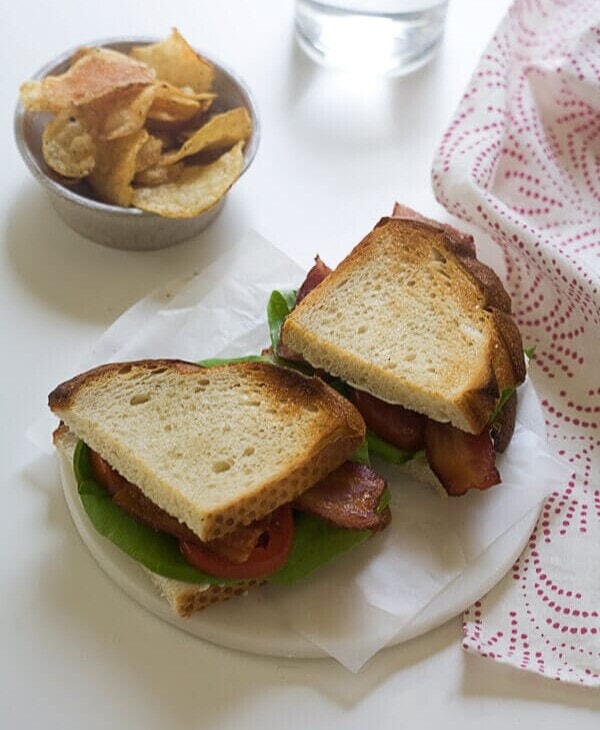 Print Recipe
Blue Cheese BLT
Ingredients
3

slices

of thick-cut bacon

3

tablespoons

sour cream

1 1/2

tablespoons

blue cheese

crumbled

Pinch

of dried mustard

Pinch

of garlic powder

Salt

2

slices

of sourdough bread

2

pieces

of butter lettuce

1

vine ripe tomato

sliced
Instructions
Preheat the oven to 400 degrees F. Line a baking sheet with a piece of parchment or foil. Place the bacon side-by-side and transfer to the oven to cook for 15 to 20 minutes, until golden brown. Carefully remove the bacon from the baking sheet and transfer to a bed of paper towels to drain.

In a small bowl, mix together the sour cream, blue cheese, dried mustard, garlic powder and a few pinches of salt. Place the slices of toast in the toaster and toast until lightly golden brown.

To assemble the sandwich, liberally add the blue cheese dressing to both sides of bread. Stack the lettuce, tomato slices and bacon on top of one another. Place the second half of bread on top and slice the sandwich in half.