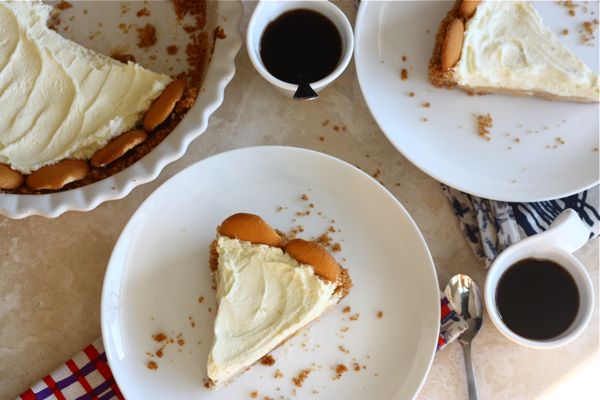 Wuuuuttts up, lovely people! I just came out of an intense 8-day working cave. OMG hard work, I love you (sometimes). I decided to celebrate with baking a pie, naturally.
And winter citrus! I'm all about it at the moment. The bursting, brilliant colors of January are coming at you in pie form. Get into this.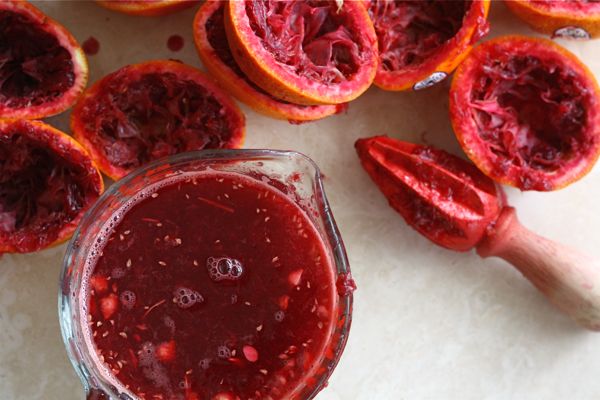 When I was in college, living in North Carolina, I would get suuuuper depressed during winter. The days and days of no sun, and constant rainy, cloudy and sometimes snowy weather buuuuumed me out. Big time.
This lead to me doing research on seasonal depression. (P.S. I might've been a little overly dramatic.)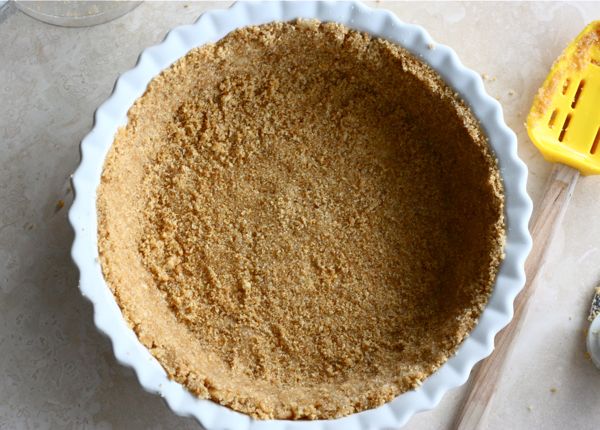 Said research lead me to this random long article about tanning salons aiding with this specific type of depression. I was convinced that this was going to work. So there I went, with my googles and PERMANENTLY tanned self (I mean, have you seen my about page? Me no need no tan, ya know?), to the tanning salon.
Obvi, it didn't work. It did however cause my skin to peel in places I wish to not discuss. So that happened.
And it also lead to my decision to pass on moving to New York like half of my graduating class and opting for sunny Los Angeles instead. It was a good decision.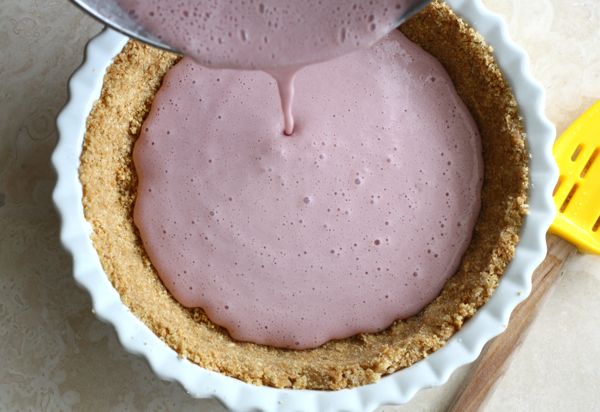 Too bad I didn't know about winter citrus, because this stuff is the cure for seasonal depression. I'm convinced.
Just look at how purdy it is! Good gracious.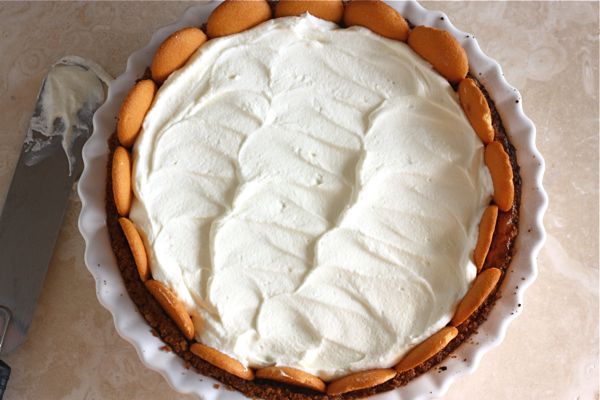 This pie starts with a graham cracker crust. Solid start to any (easy) pie.
The filling is a made up of sweetened condensed milk, a few eggs and some blood orange juice. I squeezed a bunch of them and used the rest for mimosas. Good look.
And whipped cream. That's it. Oh yeah, and I lined the outside with Nila Wafers because I think it added a hint of prettiness. Feel free to skip this step if you want.
Think of this pie as a less tart, slightly sweeter, prettier version of key lime pie.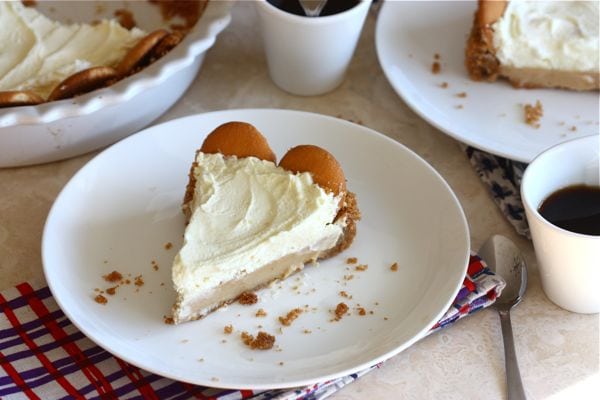 Blood Orange Pie

Print this recipe!
For crust:
2 cups graham cracker crumbs (about 12 crackers)
7 tablespoons unsalted butter, melted
4 tablespoons granulated sugar
For filling:
1 (14-ounce) can sweetened condensed milk
4 large egg yolks
1/2 cup plus 2 tablespoons of fresh blood orange juice (from 3-4 blood oranges)
For topping:
1 1/4 cup chilled heavy cream
6 tablespoons powdered sugar
10 Nila Wafers
1. Preheat oven to 350F. In a food processor, add graham cracker crumbs, melted butter and granulated sugar; pulse for 30 seconds. Transfer mixture to a 9-inch (4-cup) pie dish. Press mixture evenly onto bottom and the sides of the pie dish. Bake crust in middle of oven 10 minutes and cool completely pie dish on a rack. Leave oven on.
2. Meanwhile, whisk together condensed milk and yolks in a bowl until combined well. Add blood orange juice and whisk until combined well (mixture will thicken slightly). Pour filling into crust and bake in middle of oven 15 minutes. Cool pie completely on rack (filling will set as it cools), then chill, covered, at least 8 hours.
3. Just before serving, place the Nila Wafers along the outside crust, pushing them slightly into the filling. Beat cream in a bowl, with an electric mixer, until it just holds medium to stiff peaks. Serve pie topped with cream.
Adapted from this Key Lime Pie from Gourmet