Today is National Big Ass Doughnut Day, did you know that?!
You didn't know that because it's not. I would just like it to be. Or maybe I'm just tired of reading about anything national day and this is my way of being a brat about it.
Regardless, there's a big doughnut just waiting to be made. It starts with a big doughnut pan set. I know. It sucks but it really does require a special pan. A bundt pan will do in a pinch. Luckily, the pan is pretty cheap.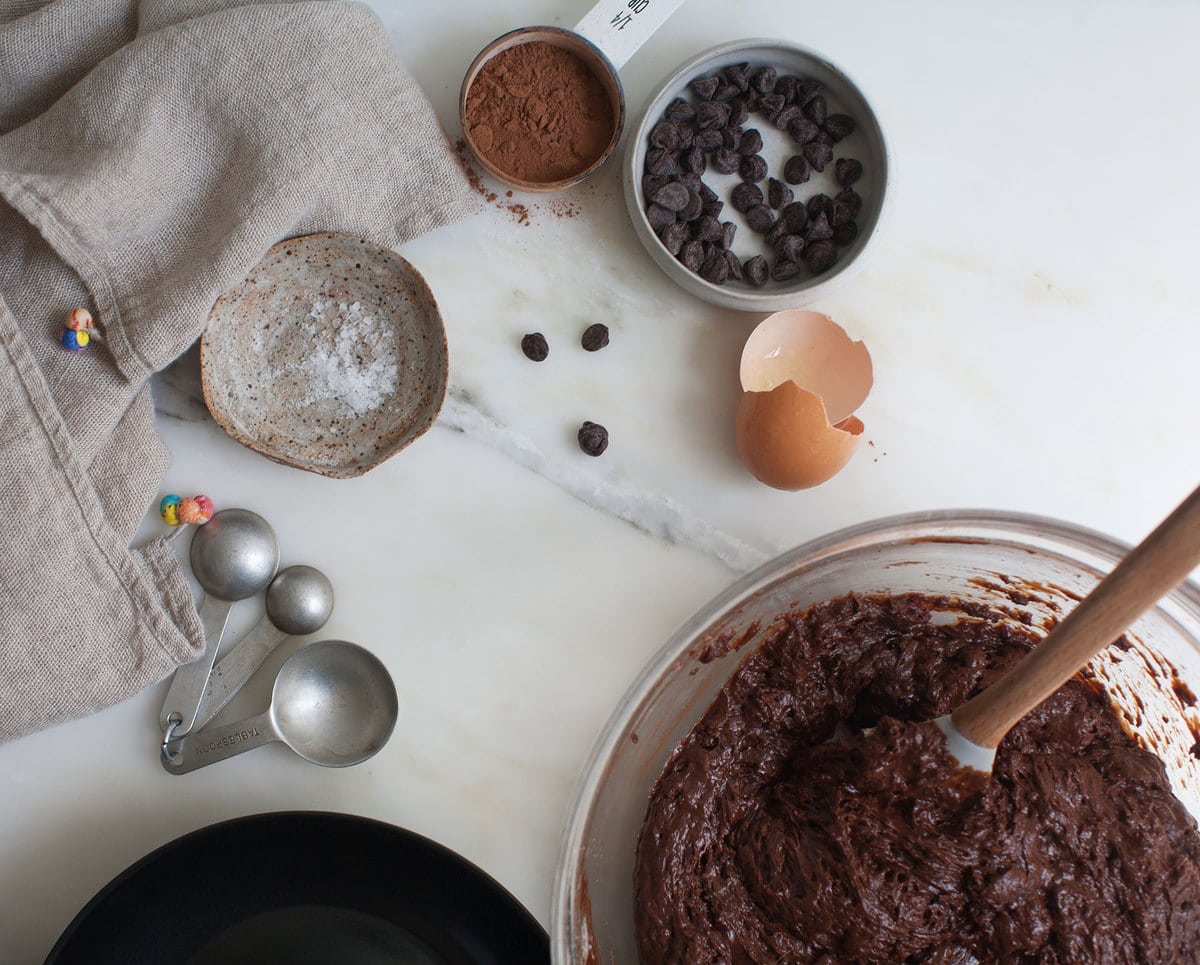 Another thing that is required (yet fun) are homemade BIG sprinkles. Because a big doughnut needs sprinkles that are appropriate in size. So, let's make homemade sprinkles. Of course, if you're feeling especially lazy, you can just pour da regular kind on. NO SHAME!
I doubled my chocolate baked doughnut recipe and followed the ratios for the recipe for sprinkles from Food52. If you've never made sprinkles before, they are about a million times easier than you would think.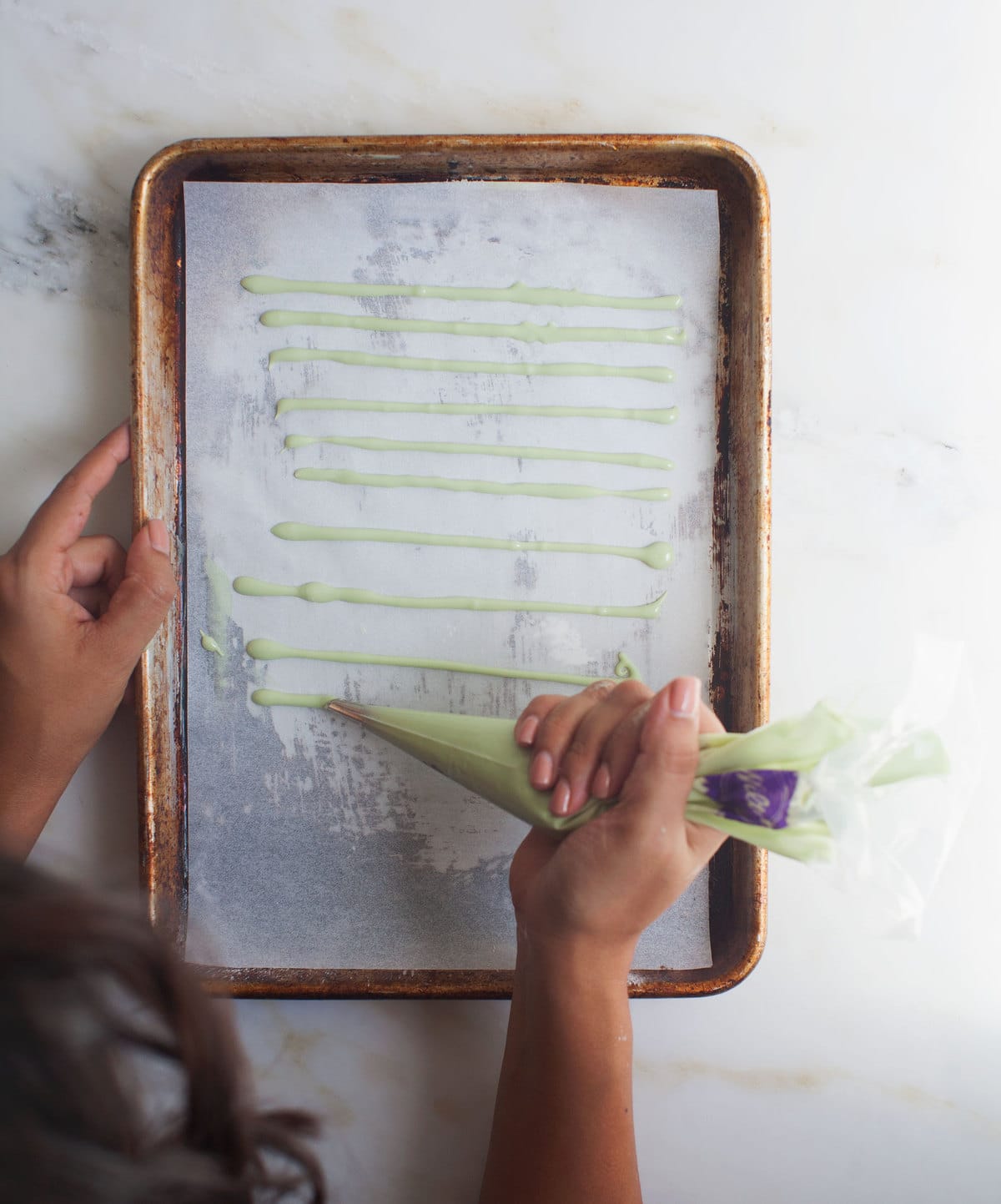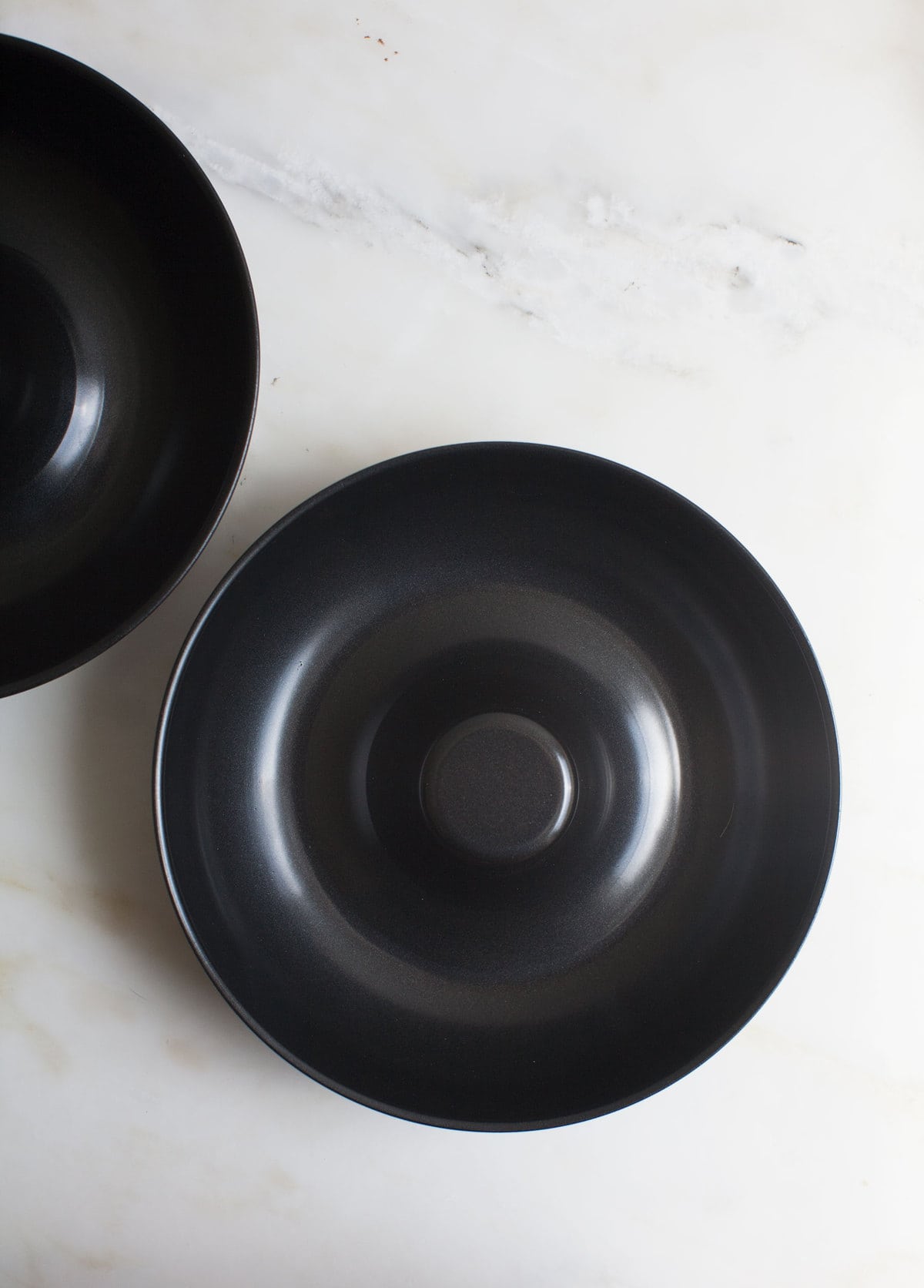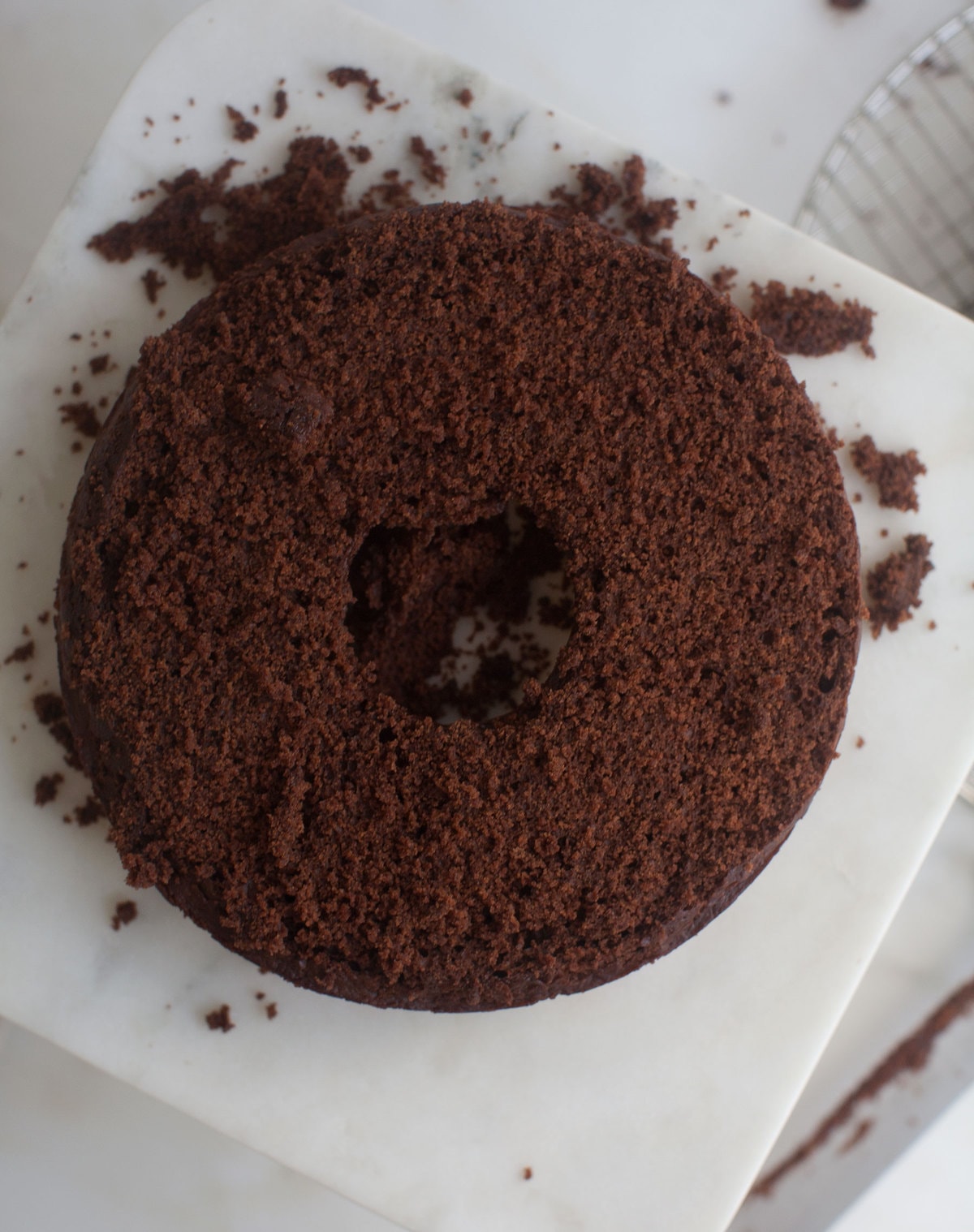 They require powdered sugar, an egg white, vanilla extract and food coloring. For mint, I did 2 drops of blue and 2 drops of yellow. This equals mint. I like to call this "color math."
Mint and brown are one of my favorite color combos.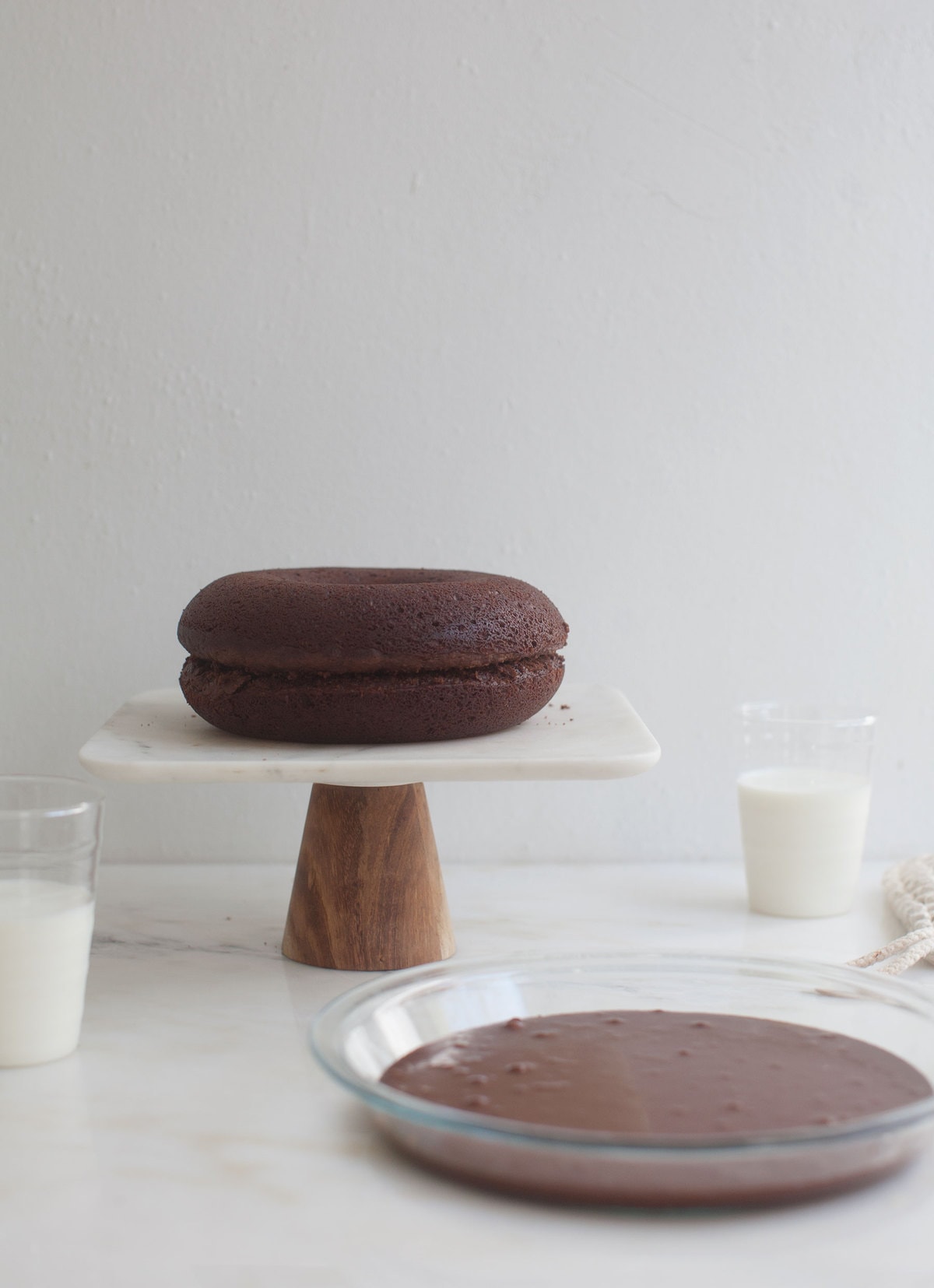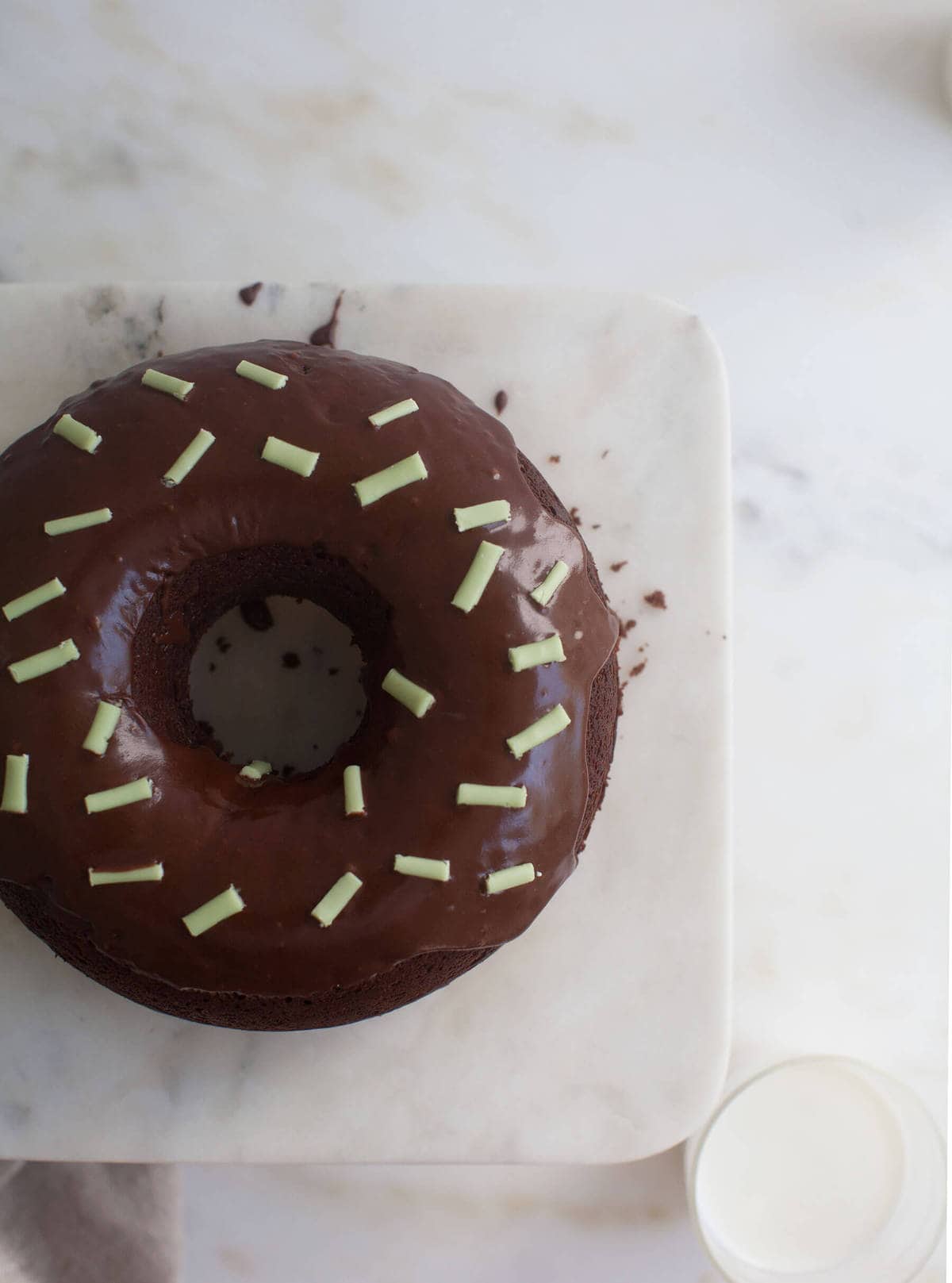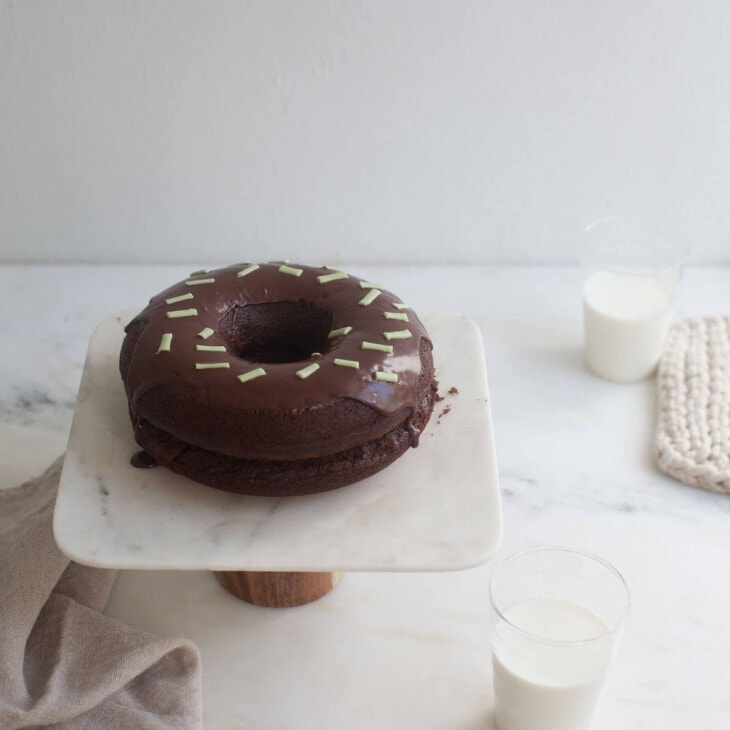 Print Recipe
Big Ass Doughnut (with Big Sprinkles, Too)
Serving Size:
(8-inch) doughnut cake
Ingredients
Sprinkles:
8

ounces

heaping 1 cup powdered sugar, sifted

1

medium or large egg white

at room temperature

¾

teaspoon

vanilla extract

Pinch

of salt

2

drops of blue food coloring

2

drops of yellow food coloring
Big Ass Doughnut:
Cooking spray

for doughnut pan

1 ¾

cups

all-purpose flour

¼

cup

plus 2 tablespoons tablespoons cocoa powder

1

teaspoon

baking powder

½

teaspoon

baking soda

½

teaspoon

salt

6

tablespoons

unsalted butter

6

ounces

dark chocolate chips

or chopped

1

teaspoon

instant espresso powder

1

cup

light brown sugar

2

large egg yolks

1

cup

buttermilk

shaken

2

teaspoons

vanilla extract
Chocolate Glaze:
1

cup

powdered sugar

sifted

¼

cup

cocoa powder

1

teaspoon

vanilla extract

2 to 4

tablespoons

milk or water
Instructions
To make the sprinkles: In the bowl of an electric mixer fitted with a paddle attachment (or using a handheld electric whisk), combine confectioner's sugar, egg white, extract and salt. Mix the ingredients on low speed until a paste forms. The paste should have the consistency of liquid glue. Scrape down the sides of the bowl and continue mixing until all the confectioner's sugar is fully incorporated. Add the food coloring and mix again until it's the perfect hue of mint.

Transfer the icing to a pastry bag,fitted with a medium pastry tip (you want the sprinkles to be large!). Pipe out long, thin lines on a parchment-lined baking sheet, ensuring that the lines do not touch each other. Allow the sprinkle lines to dry, uncovered, for 24 hours. Once the piped lines have dried completely, inside and out, use a bench scraper or a butter knife to break and/or chop the piped lines into ½-inch, LARGE sprinkle sized pieces. Use immediately (like on dis doughnut), or store in a dry, airtight container for up to 1 month. Just a heads up, I ended up being a bit psycho about making the sprinkles look as clean as possible. I took a knife and cleaned up the sprinkles so the edges were sharp and clean. You don't have to be this way or you can be--up to you!

To make the doughnut: Preheat your oven to 350 degrees F. Spray your doughnut pans with cooking spray and set aside. In a medium bowl, whisk together the flour, cocoa powder, baking powder, baking soda and salt.

In a medium saucepan, set over medium heat, add the butter. When melted, add the chocolate chips and espresso powder. Allow to stand and melt for a minute or two and then mix with a spatula until smooth. Turn the heat off and then stir in the sugar and egg yolk. Lastly, whisk in the buttermilk and vanilla extract.

In one batch, add the wet ingredients to the dry and mix just until you no longer see any speckles of flour. Fill the doughnut pans half way. Transfer the pans to the oven to bake for 15 to 20 minutes, until they've doubled and firm to the touch. Allow to cool in the doughnut pans for a minute or two and then run a butter knife along the outside. Invert the doughnuts onto a cooling rack. Allow to cool completely.

To make the frosting: In a medium bowl, whisk together the powdered sugar, cocoa powder, vanilla extract and 2 tablespoons of milk. Add more milk or water, one tablespoon at a time, until it reaches a thick yet pourable consistency.

To assemble: If you need to, you may have to level off the inside halves of the doughnuts. Take a serrated knife and lop off the excess cake. Place the halves on top of one another. Pour the glaze onto the top of the big doughnut and arrange large sprinkles on the glaze's surface. (I tried dipping the top layer into a shallow pan and it was scary and almost felt like the cake was going to break!) Slice it up and serve.

To make ahead: This is great to make ahead. Make the sprinkles ahead. Also, the cake keeps well wrapped tightly in plastic wrap for up to 3 days. It seriously is delicious still! Glaze can be made up to 1 day ahead--must whisk vigorously just before using.