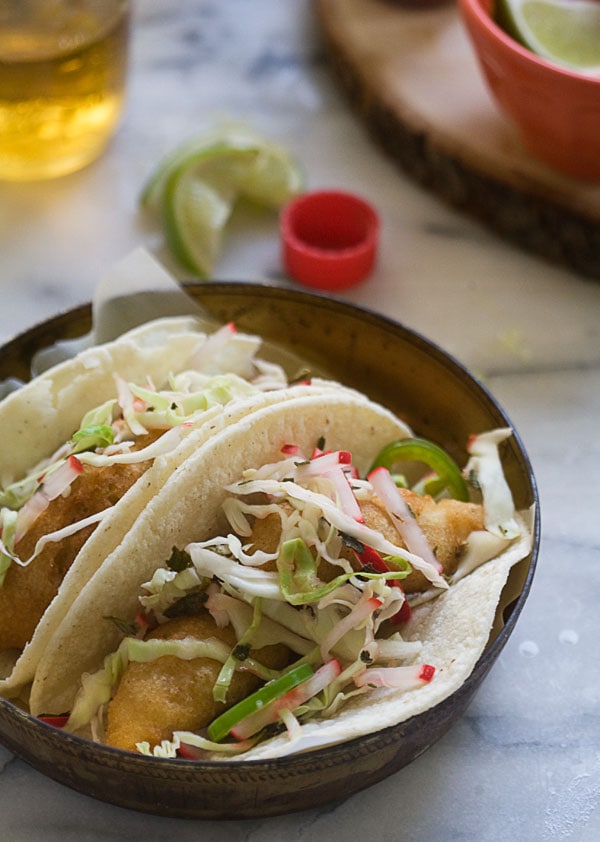 If I ever get married I'd want fish tacos served at my wedding. And not just any fish tacos but Ricky's Fish Tacos. They're incredible. The batter is flakey, flavorful and the fish tastes fresh. They're nearly identical to the ones you'd get if you were sitting in a bathing suit on the beaches of Baja, Mexico. These things are my first love. And they screeeaaam at the top of their lungs summah.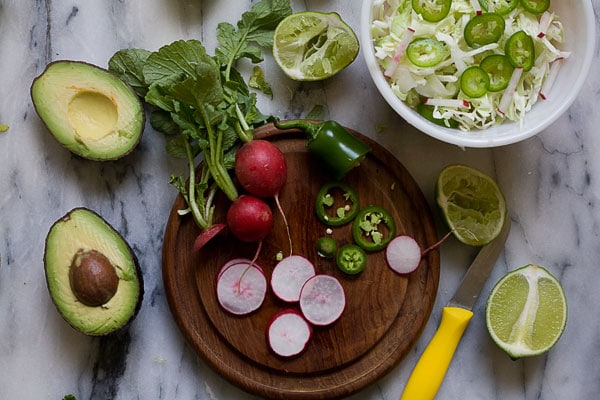 Last summer I had the lucky chance to pick Ricky's brain all about his batter. He told me the three musts for good fish taco batter is as follows:
1. Beer
2. Lots of Mexican oregano
3. Lots of ground mustard.
So, I followed his tips and made my own version. They came in at a close second—he is, after all, the pro—but I was still pretty pumped about them. Top 'em with a refreshing and spicy cabbage slaw…heaven. The full recipe is over on Etsy! Check it out.
Oh and get pumped because tomorrow is the first post of Ice Cream Week here on A Cozy Kitchen. Yes, Ice Cream Week is totally a thing.