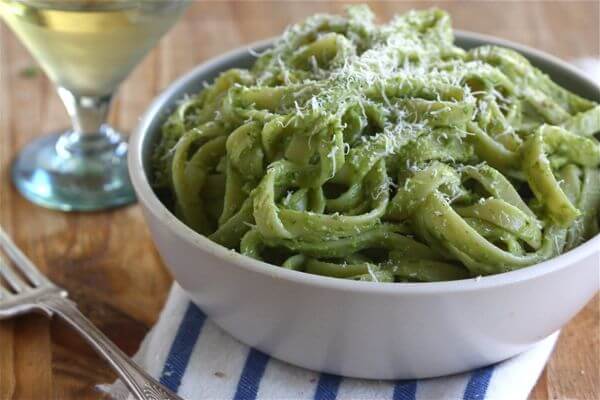 I feel like I've been a little bit of a psycho lately. It started a few weeks ago when I was like, Man, what if I put bacon on popcorn? That was cool. Then there were these salty oatmeal cookies, followed by bone marrow and then fried corn dog tots. Ugh. After all that I needed a hike and a fruit bowl, you know what I mean?
So, I went on the hike--it was pretty. And had a fruit bowl, but then I needed dinner, a real dinner...

If you're on Pinterest--like the rest of the female population--you might've seen pictures of Avocado Pasta floating around.
This has been on my "to-make" list for a loooong time. I figured it was the perfect time for a little vegan meal to come into my life.
I tried it. Delicious.
Then I got the crazy idea to make it almost like carbonara. There were egg yolks, pancetta, a good amount of Parmesan and avocado. Sound weird? It kinda was. And while pretty delicious, I could only eat like four bites--it was way too decadent and the avocado was totally lost. Bummer (sorta)!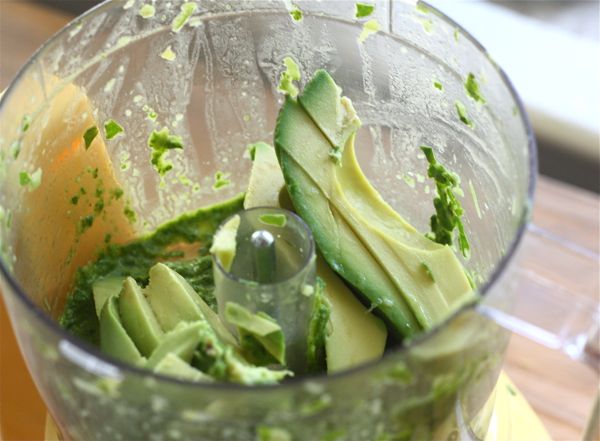 So, I returned to making it in a vegan manner, changing a few things, adding a few things here and there.
There's a big handful of fresh basil leaves which are blended with garlic, salt, sliced almonds, lemon juice, lemon zest and olive oil. Think of it almost like a refreshing, totally untraditional pesto.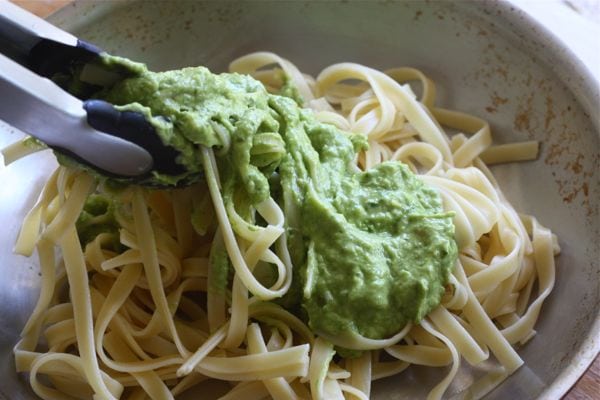 The avocado is added last and blended until it's nice and smooth. A little toss action with the pasta and boom! dinner. It's a simple as it gets.
There's a good balance between the flavor of pesto and avocado. The liberal amount of lemon juice and zest makes it refreshing and light, while the avocado adds a nice creamy texture.
Think of this dish almost like vegan comfort food. I'm so into it!
P.S. At the last second, I totally choked and sprinkled Parmesan all over the pasta. It was good!! 🙁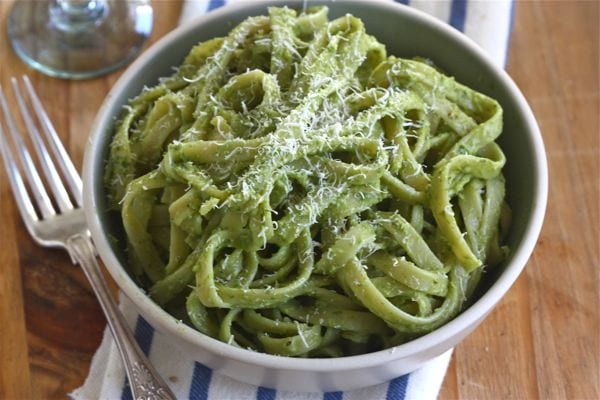 Avocado Pesto Pasta
Pasta of your choice (I used linguine)
1 cup fresh basil leaves
2 garlic cloves
1 teaspoon sliced almonds
1 lemon, for zest and juice
½ teaspoon kosher salt
2 tablespoon olive oil
Fresh Pepper
1 medium avocado
1. Add the pasta to a pot of well-salted boiling water and cook to al dente. As you drain the pasta, reserve ¼ cup of pasta water for the pesto.
2. Meanwhile, in a food processor or blender, add the basil, garlic cloves, almonds, zest from ½ of the lemon, juice from the whole lemon, salt and a few cracks of freshly ground pepper. Blend until chopped, scraping down the sides, if need be. With the blender running, slowly add the olive oil and blend until smooth. Add the avocado and blend once more. If the mixture is a bit too thick (mine was), add a few tablespoons of the reserved pasta sauce and blend one last time.
3. Add the sauce to the cooked pasta and toss until thoroughly coated.
Yields 2 servings
Recipe adapted from Epicurious and Oh She Glows