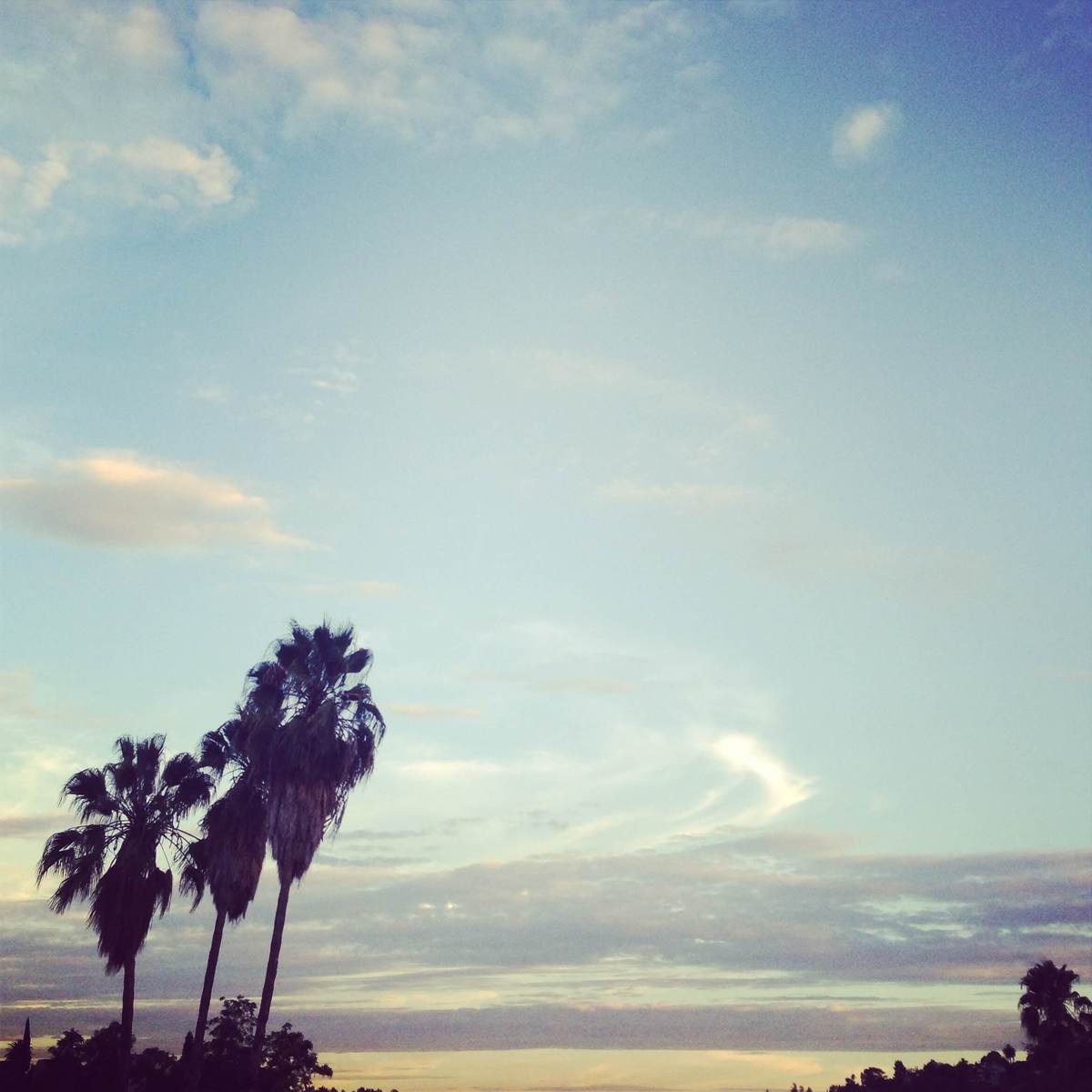 August marks my sixth year anniversary as a Los Angeles resident. I have a lot of mixed emotions about my Los Angeles-nniversary. When I landed here, I was a bright-eyed film school grad. Not that it's a bad thing, but some things don't turn out the way you expect them to. Things change. You change. Paths change.
Since I've been in Los Angeles, I've lived in four apartments, went through one terrible breakup, was totally depressed and lonely for a solid year, had two shitty couches, bought my first "adult couch," have been totally broke and poor on more than one occasion, felt financially stable, quit my "safe" job, became a freelancer, started this blog (!), wrote one cookbook (!!), met Josh (!!!!), fell in love, and fulfilled a lifelong dream by becoming the mama to a (ferocious and mischievous) corgi named Amelia.
There's been a lot of struggle, confusion and growth in the last six years. While I'm the first one to dread getting older, I have to say that it's definitely getting easier. Things are beginning to click and work. I'm more confident, more easy on myself, more easy on others and more grateful for the little things.
I wish I could say that August was pleasant. It was not. A lot of my loved ones and friends have been going through some hard times. Maybe you have too. Or maybe someone you know has had a rough month. These hard times for them have affected me tremendously. I find myself worrying, stressing and just generally hurting for them.
Despite the general cloud that was floating over my entire month of August, I tried to find happiness in the small in-between moments. Like a lot of bloggers and internet people, I too, am guilty of only showing the "pretty" moments. There's so much mundane, not-so-attractive stuff that does exist. So just know that things aren't perfect over here. They're far from perfect.
Though, the following moments were pretty great. They're simple memories.
Amelia got a backpack. She has more energy than she knows what to do with so to make her walks more taxing, a dog trainer recommended she have a "job," a purpose in life. She now carries around mason jars filled with canchas (Peruvian dried corn) from the pantry and fancy raisins.
Look at her! HAHAHAH!
When I walk her people point and stare. I feel like I put a head brace on my child. Pretty cute. But also a little sad!
I ate these crazy cheese fries from Chego. Who do I think I am? Roy Choi makes stoner food.
Look at this shark costume! I'm already thinking of Halloween costumes for Amelia. A shark? Yes. Just yes.
I went back to Palm Springs for a weekend. Of course Amelia was all up in the pool. Marcia was nice enough to send Amelia a pool toy in the mail!!
I ate this bibimbap (along with epic short ribs). It's a good late-night spot.
My dresser currently looks like this. Pommes Frites candles smell delicious. And so do a bunch of pretty lisianthuses.
Also, new pair of Warby Parkers make me happy.
I've been working on crafting projects. This lemon in bright pink paint makes me happy. Unfortunately, it didn't really make a lemon shape the way I wanted.
Pretty epic croque monsieur and glass of rosé at Bar Covell. I love their little bar snacks. Done very well.
One of my favorite things to do is get "just cuz gifts."
Mainly because I love making homemade wrapping paper.
These colors make me super excited for fall.
If you live in LA, you MUST go to Korean BBQ at Kang Hodong Baekjeong. The food was epic. And the scene is fun and vibrant and crowded and loud. So fun.
I went bowling. I LOVE BOWLING. I dunno if it's because I've seen Big Lebowski too many times or I just loved it as a kid, but bowling is near and dear to my heart.
The month ended with taking AMELIA SHEEP HERDING! It was actually one of you who told me about urban herding. THANK YOU! I found this farm in Malibu that teaches sheep herding. First is an instinct test to see if the dog has it in them to herd sheep. Some actually get near the sheep and hunt them instead of trying to herd them! Scary!
She was a little shy at first. But she got the hang of it VERY quickly. Her bossiness totally came in handy. Look at this b.
The trainer said Amelia is one of the best corgis at sheep herding she's ever seen. Amelia is one talented, bossy little corgi. Who knew!
She totally loved it.
That was my August. In these few photos doesn't it look special and beautiful and unblemished? Definitely not the case. But there were a few moments that were rich, full and ones I'm super grateful for.
I'm excited for fall. I have some traveling planned. I'm excited about pies. I'm excited about pumpkin, man! I hope you are too. There's gonna be a lot of coziness around these parts come October. Get ready.