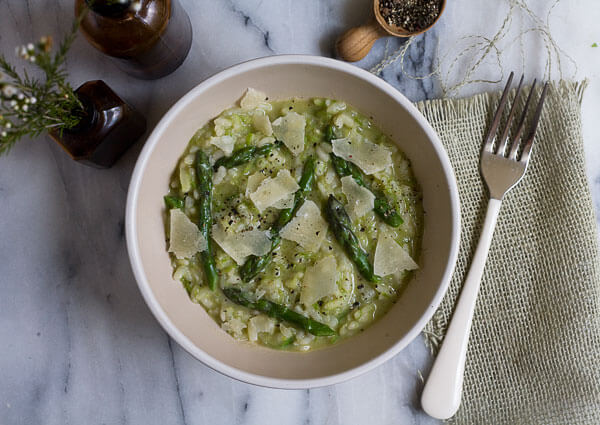 The first time I made risotto, I cried. And not like, oh cute-teary-Demi-Moore-cry, but more like a ugly-face-contorted-Carrie-from-Homeland-cry. It was Christmas and the house was filled. I thought it would be a genius idea to make every single dish for Christmas dinner, from scratch, and all by myself. Everything was going great, totally fine, I mean I was frantic and super busy but I was on my way to Martha Stewart hostess-type success, but then…risotto.
Since it was my first time attempting this dish (and I was 16 years old), I had no idea what was involved. I was way over my head. I started the process of toasting the rice, adding the broth, etc. I'm pretty sure I got distracted by various other things and came back to the pot only to be met with a gummy, dried up, disgusting mess. I was heartbroken. Tears fell. An Adrianna-melt-down occurred. There was lots of, "Oh we don't even like risotto," that was said over and over to me.
It took me years to give it another go, but when I finally nailed down the process I felt like a damn professional chef, no lie. Nowadays I really, really love making risotto–it's actually not stressful at all but it took me a while to get to this place of risotto-calm. I found a few fun facts and tips to help along the way, and I'm sharing them–along with the recipe itself–over on Etsy.