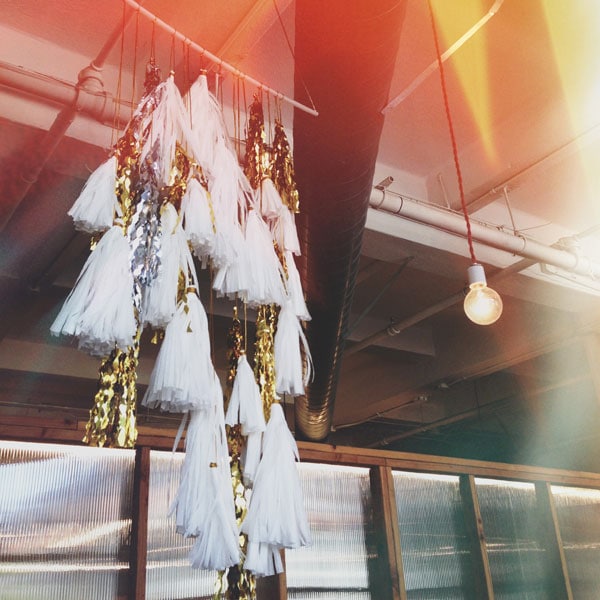 How the hell is it May already? Like, how. Help us all. Seriously.
I've really started to look forward to these monthly recap posts because it forces me to look back on my month and appreciate the lovely, little, cute moments. And not gonna lie, this month has been a little on the rough side.
From these pictures, it looks like the nicest month ever, filled with pretty things, but it hasn't been all pancakes and purple roses. April was jam-packed with work and stress and unappealing life things, sprinkled with a few awesome things in between. Naturally I didn't take pictures of the awkward stuff, mainly because it'd just be pictures of me at my computer with terrible hair, dressed in sweats.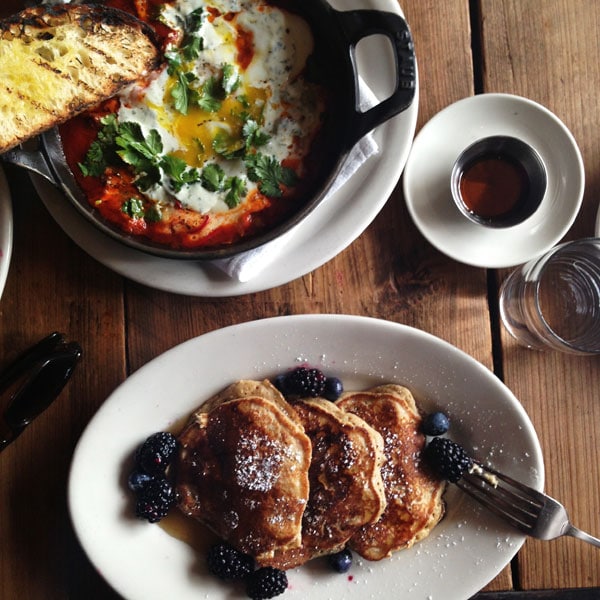 April kicked off with a super short trip to New York. Airplane food is a whole different kind of sad, so I made sure to have the most epic breakfast ever at Gjelina.
I think they're the best pancakes in LA. And that spicy eggs and tomato sauce dish was ridiculous.
Not pictured: Me almost not making my flight because the flight was overbooked and I didn't have a seat and blah blah. Ugh. Full-on stress mode for 30 minutes.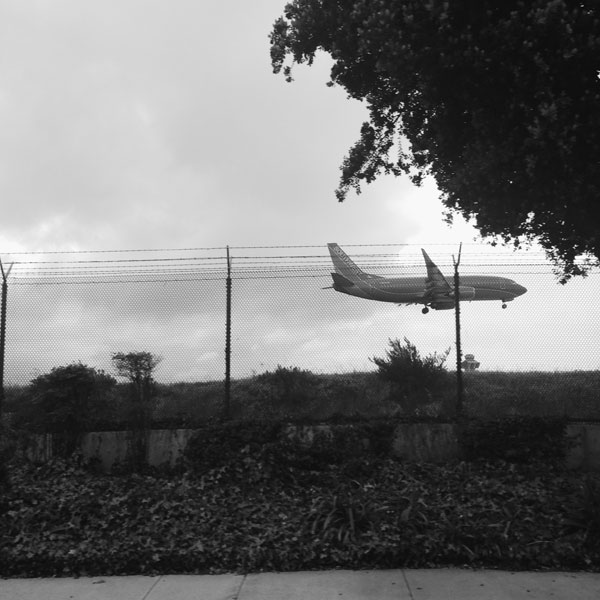 Also not pictured: Me trying to save money on a cab from JFK to Manhattan, me thinking this stupid app I downloaded would guide me and then getting lost in Queens. Yes. I finally arrived to my hotel room drenched (because of course with my luck it was raining) and getting about 5 hours of sleep.
But at least when I woke up I was able to eat this situation...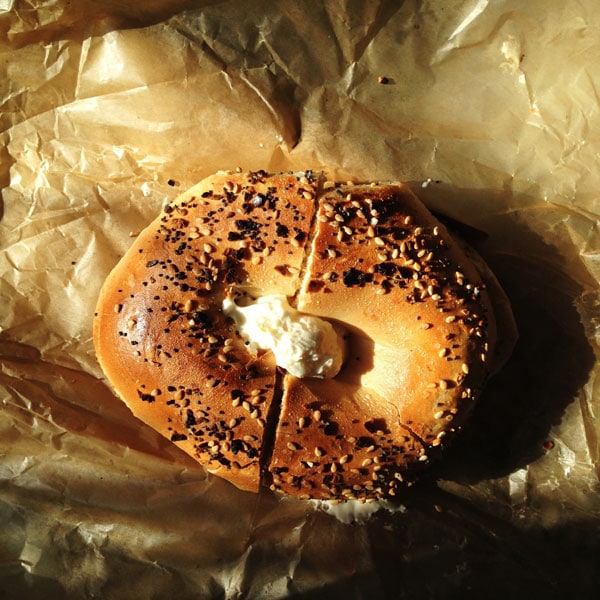 I'm pretty sure I dream of a New York bagel at least once a week. There are New York bagels and then there are other bagels.
I had a lovely lunch at Gramercy Tavern with the editing team from St. Martin's. My book comes out in a month and I might be a little nervous/excited/omg. More on that later!!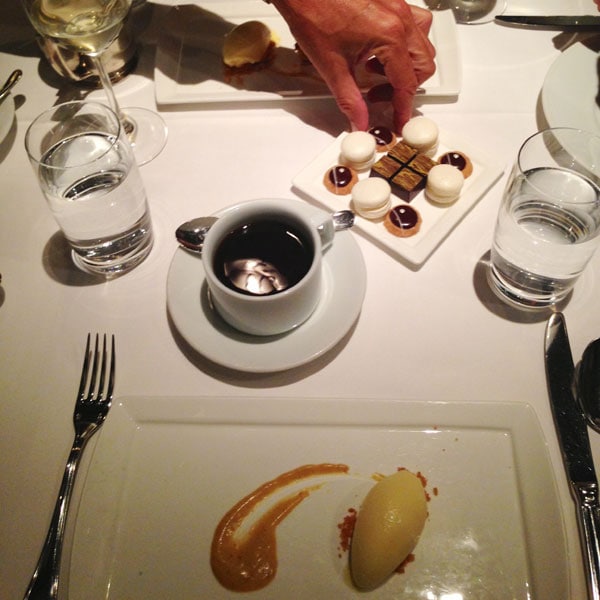 There was dinner with one of my closest and dearest friends at Northern Spy. It's a cozy, unassuming place but then they get super weird and awesome with their food and served me a beet sorbet in a savory dish with cheese. I sort of had a mind blown moment with that. Sorbet...in a savory dish? Yes. And it worked. I was instantly in love.
Oh and since I'm obsessed with celery everything, I ordered this celery gin and tonic and it was uh-mazing.
Umm...and that was it. I said goodbye to New York as fast as I said hey.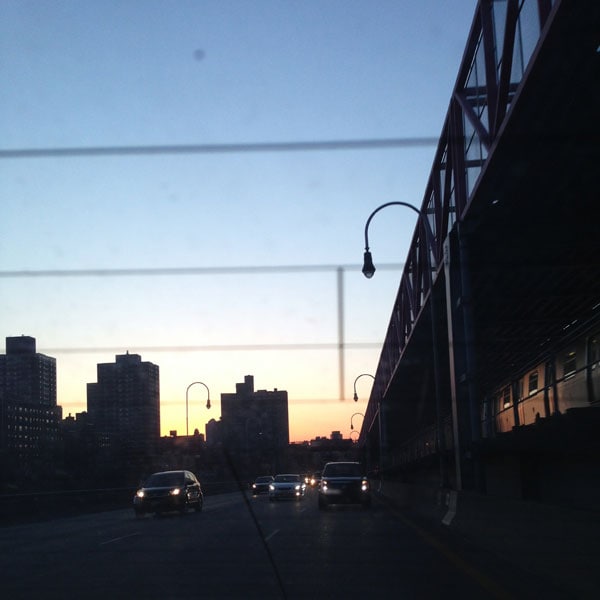 When I got back I was pretty pumped to kiss Joshua's face and rub Amelia's ears.
We walked to the neighborhood market the next day and she chilled barked outside while I shopped.
If Amelia is in the car and I leave her, she's totally fine, but if she can see me with her own two eyeballs, she's upset. She's moody. She has an attitude. We're like twins but not at all.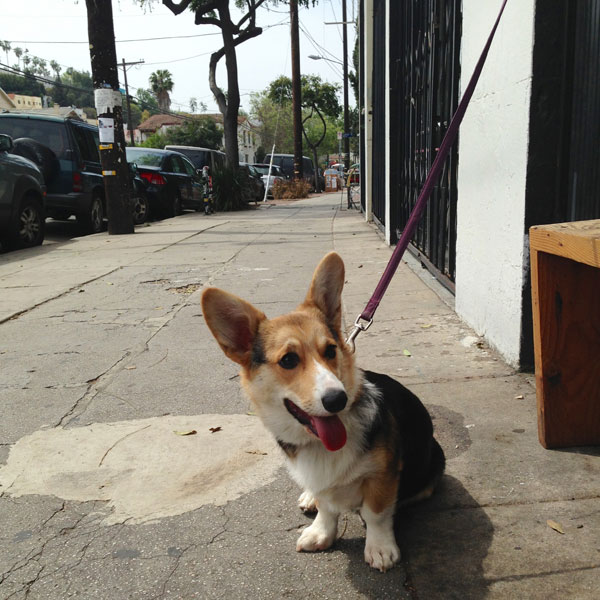 I shot some videos with Geri and Erin from LeafTV. There was lots of flour flying around, avocados being sliced and me giving awkward smiles to the camera. Get ready!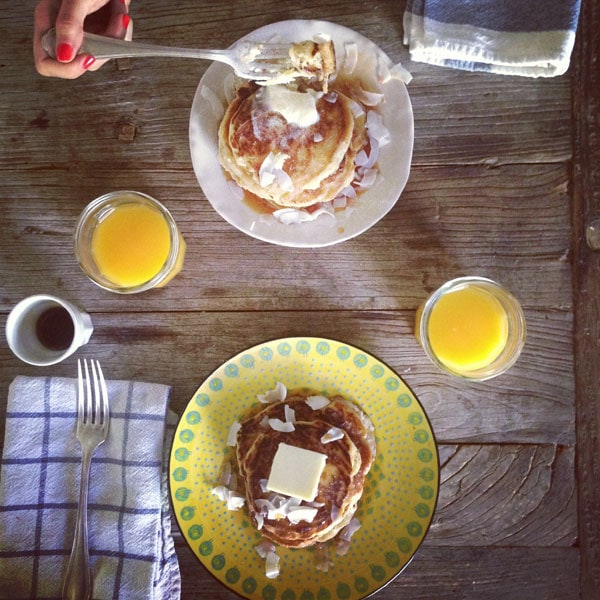 I'm pretty smitten with the store Individual Medley. They have cute clothes, nice little trinkets and gorgeous flowers. In love.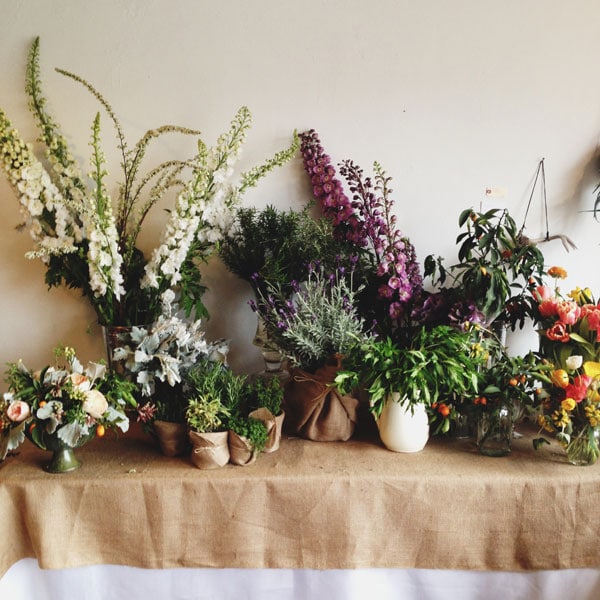 I ate the most epic charcuterie plate in the world at my new obsession, Bierbiesl. There was pate, chicken liver mousse, house-cured meats and cute little pickled things like cauliflower and carrots.
They're doing amazing things.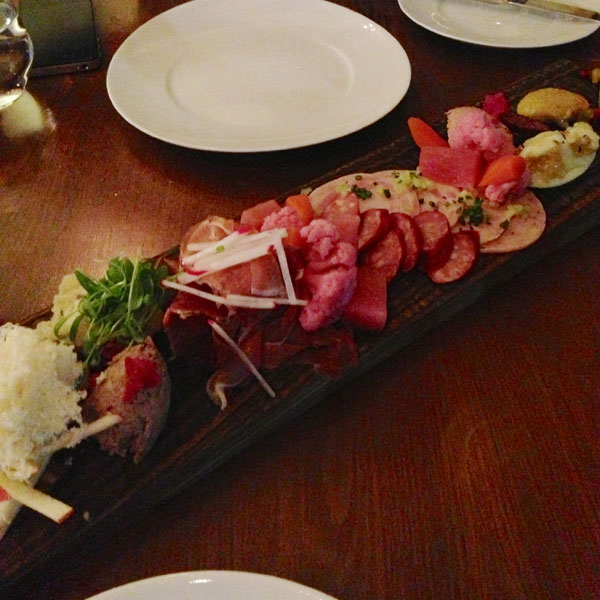 Josh made me lots of elaborate snacks, like he always does. This one was my favorite.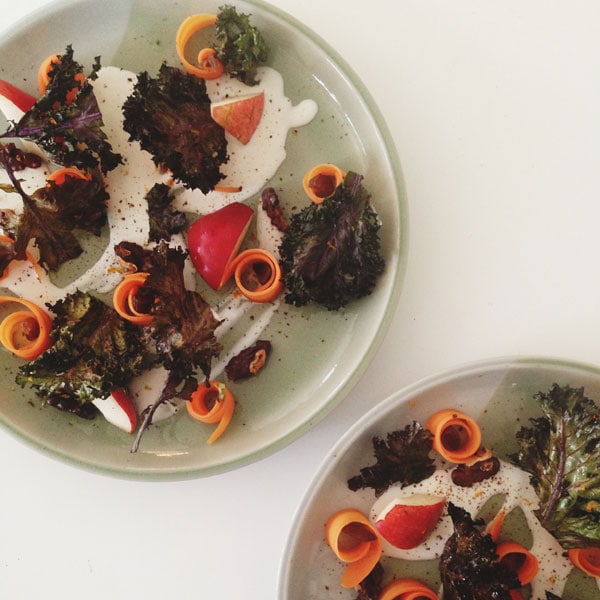 Amelia met a Great Dane for the first time and was VERY confused.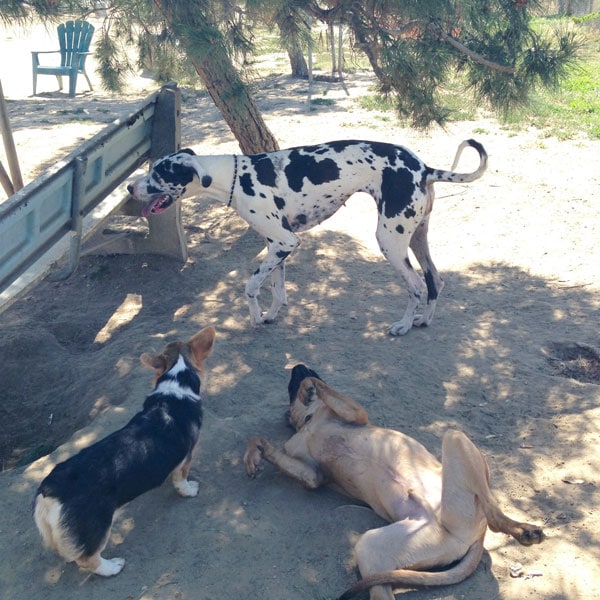 One of my favorite stores in LA, Poketo, invited me to join their condiment-making class. It was a nice surprise to see Leah's adorable face when I arrived.
The class was crazy informative, interesting and delicious. The mustard I made needs some tweaking, for sure, but let's just say that mustard made with whiskey is kind of amazing.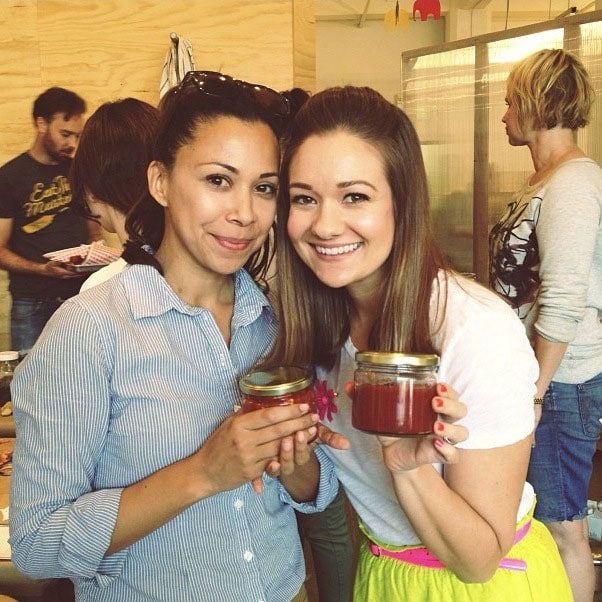 Now, my April didn't look that bad...
If your April was sort of lame too, I hope May brings you a little good luck, some pretty flowers and a bunch of awesome meals. Go May, go!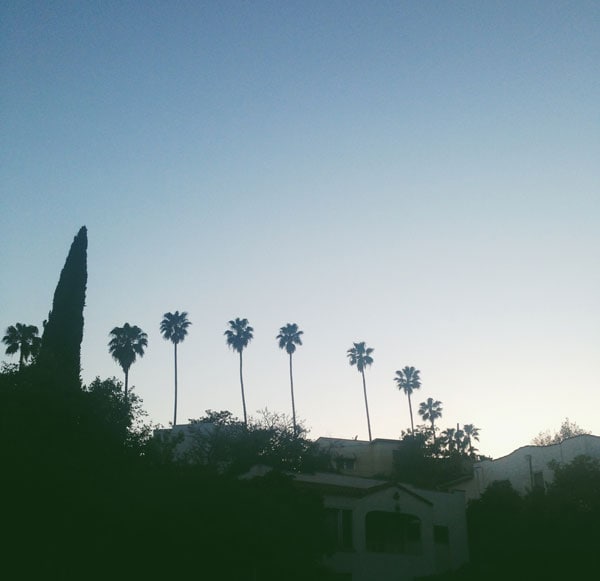 {Photo of Leah and I by Joanne Pio}