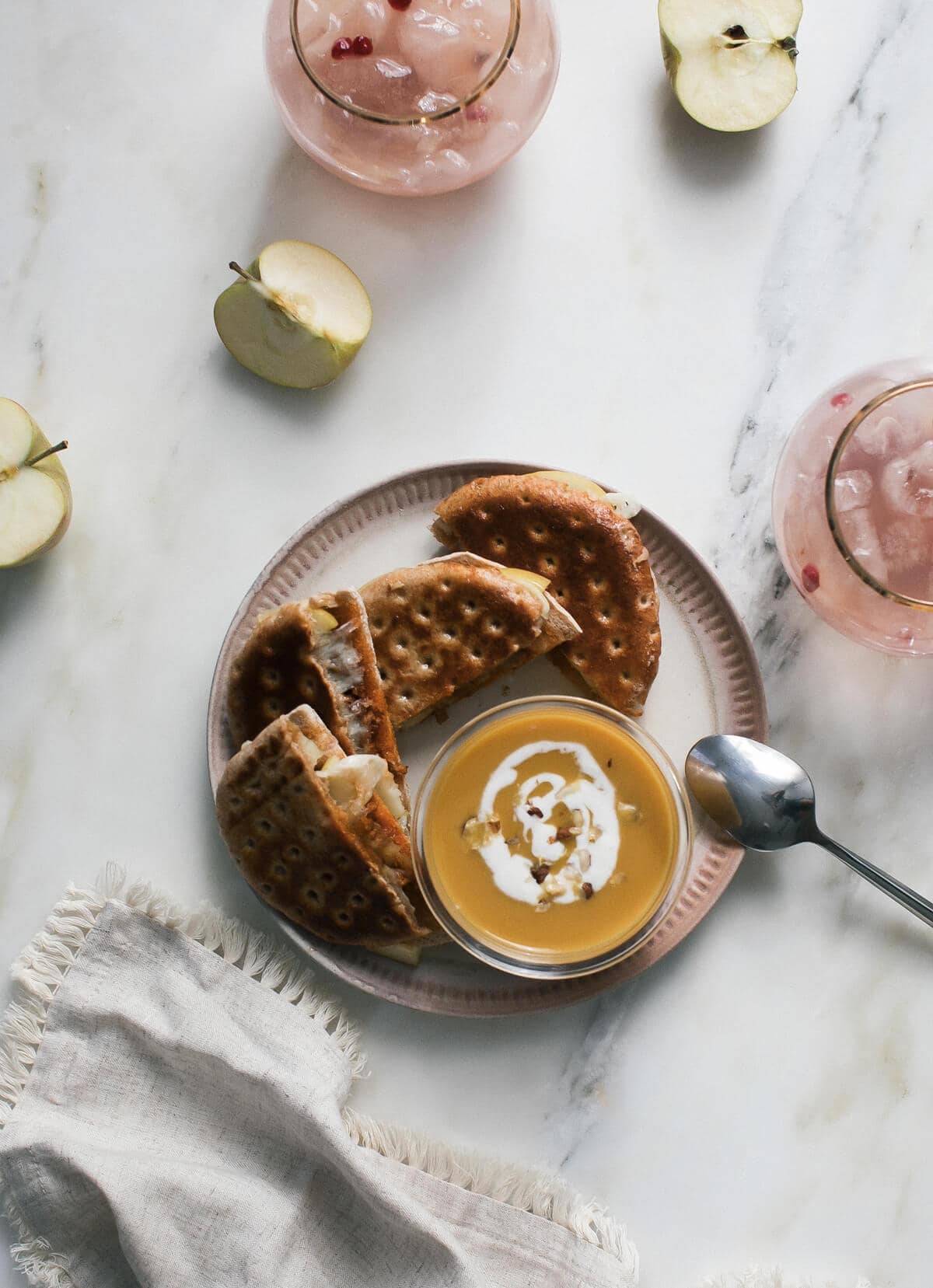 Fall has hit! This week the weather has finally chilled out and stopped being ridiculous. Hello fall, how u doing!?!
When the wonderful weather hits all I want to do is watch TV all day long and eat a gooey, cheesy grilled cheese and dip it in soup.
I can't wait to have a free day to live my life. On days where relaxing is the only thing on my to-do list, I want my meals to be super quick and easy. But I still want them to be delicious and amazing.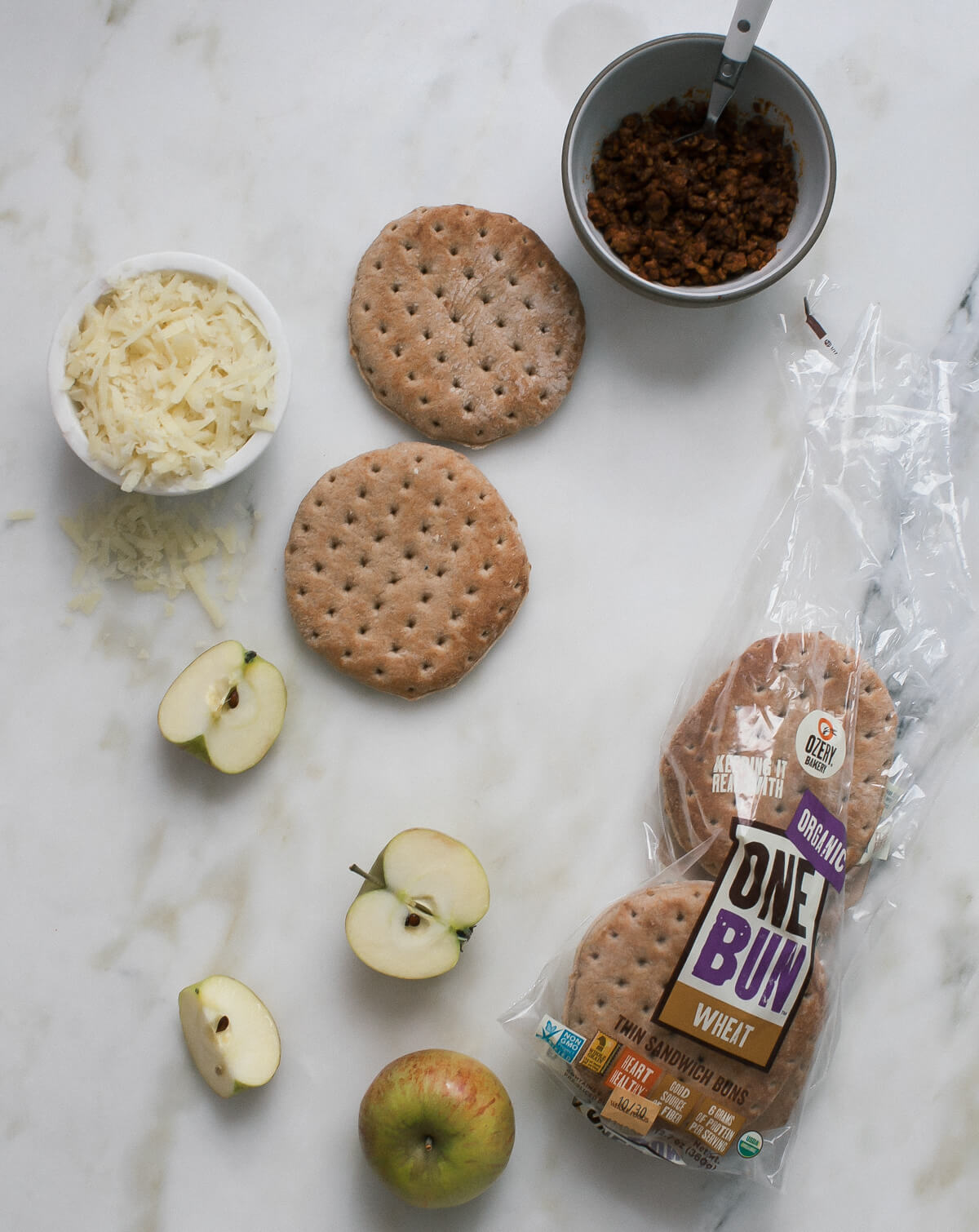 For this post, I teamed up with Ozery Bakery because their buns are SO good and so light. I think I said this for our last post but I eat them a few times a week for breakfast. I usually just add a bit of mashed avocado and lemon juice. Oh and I also still make these sabiches all the time, too. I imagine this will become a full-time staple as well.
I made the simplest, most delicious grilled cheese that takes like 10 minutes to throw together. Grilled cheeses should not take that long!
I like the flavors in this grilled cheese, like, a lot because I'm on a chorizo kick lately. And I like the combination of spicy, sweet (apple) and the flavor on manechego. The Ozery buns work really well when cooked (before this I had only had them lightly toasted) because they develop a really lovely crust but are still super soft inside.
I served this guy with a light butternut squash soup with a bit of creme fraiche and pepitas on top. It was a total fall-win!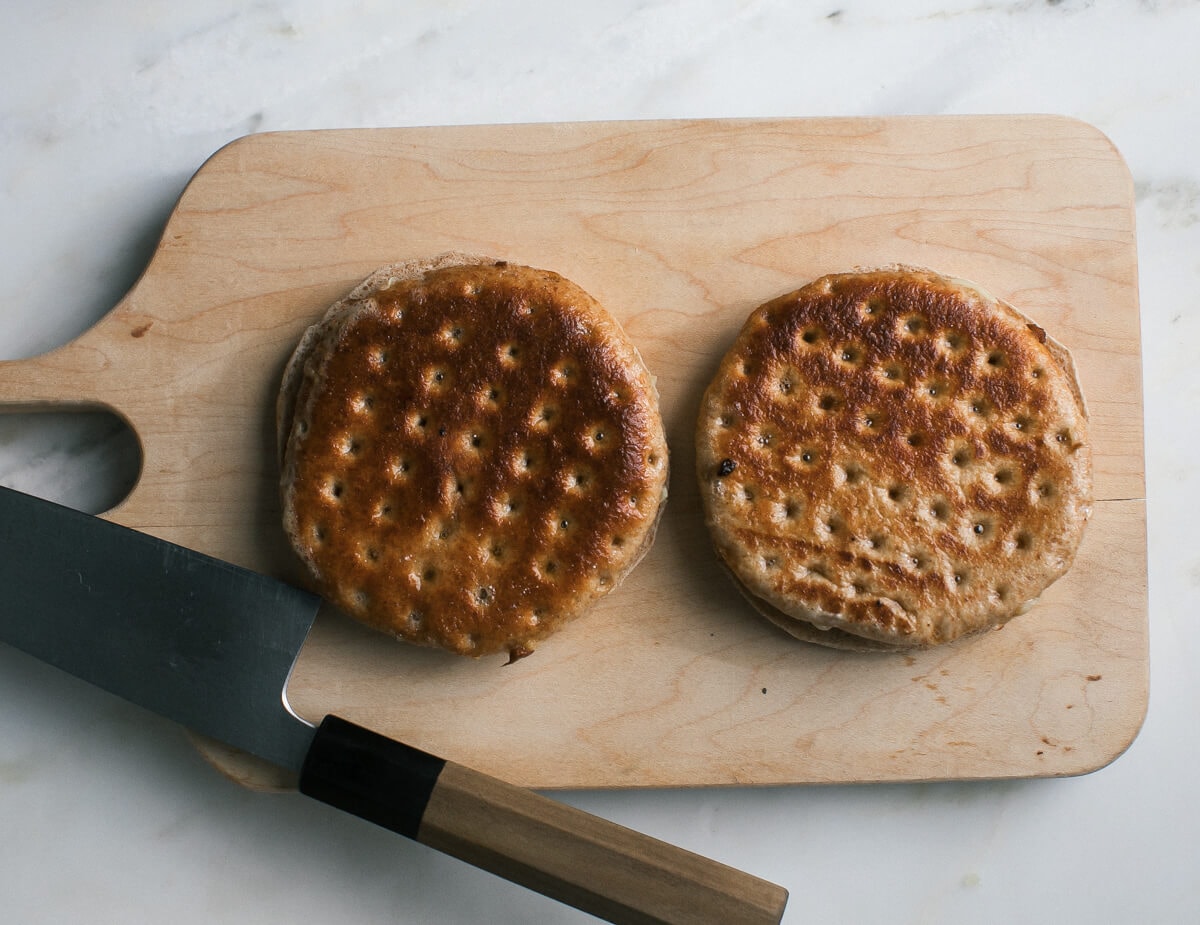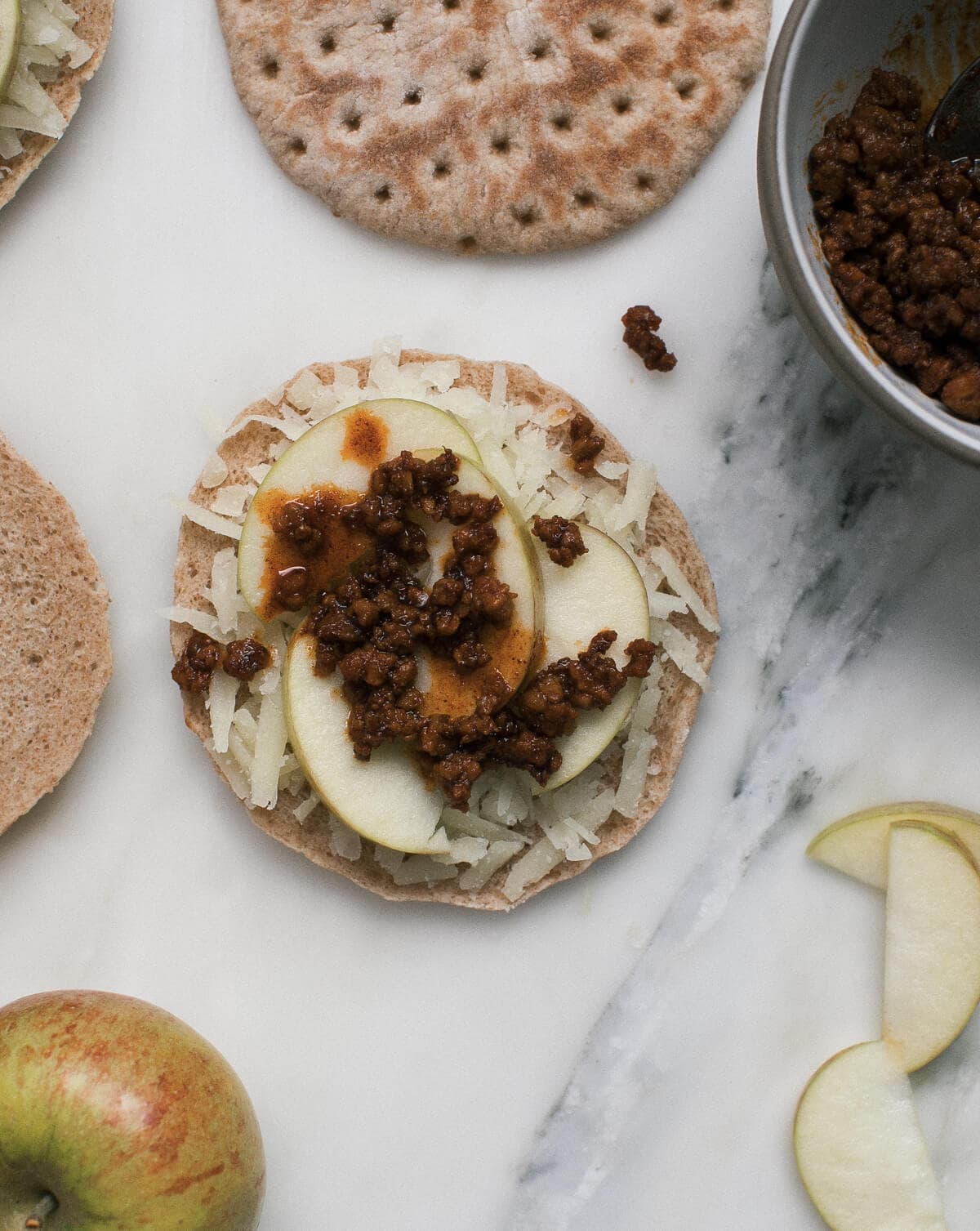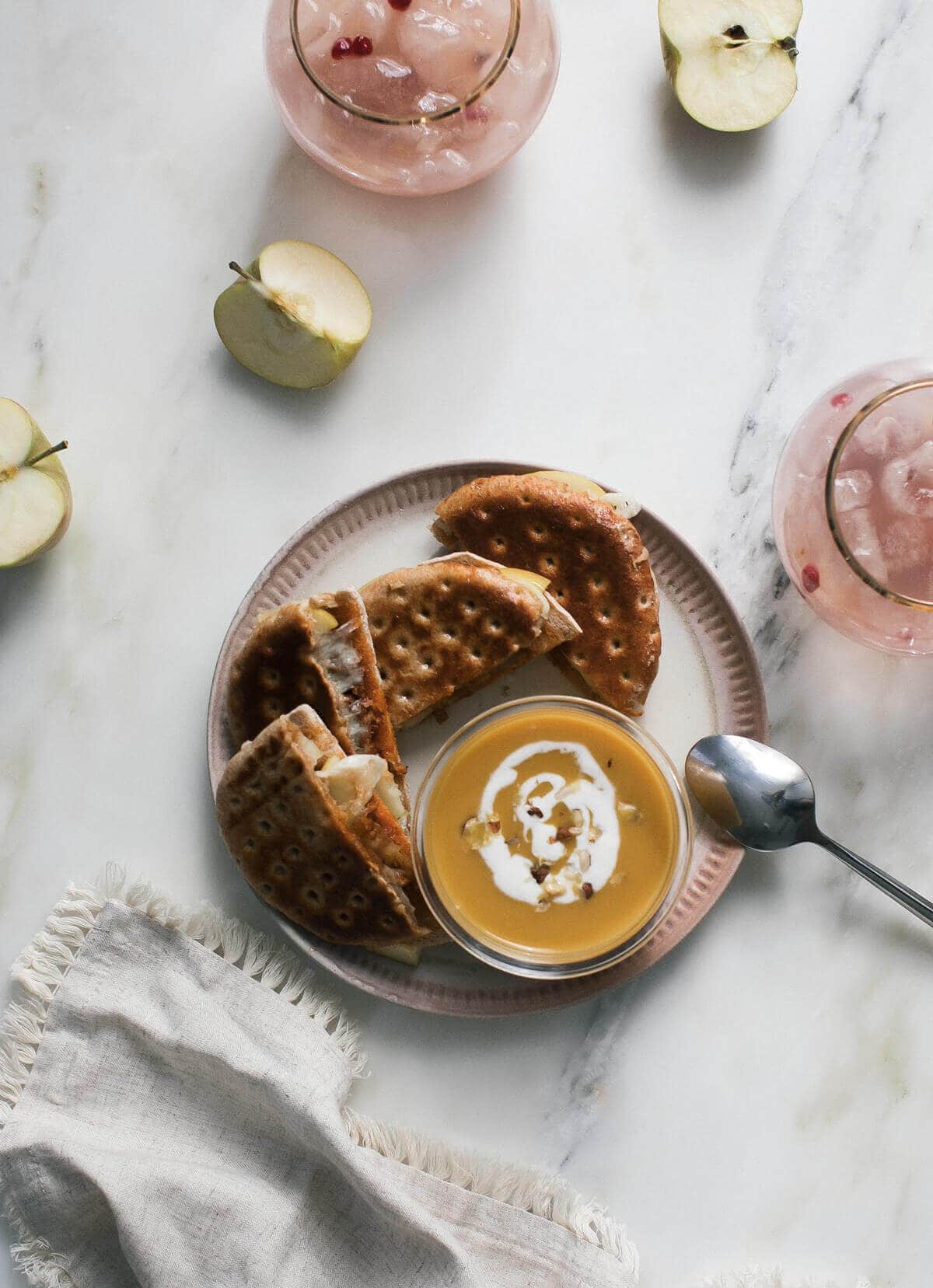 Apple Manchego Chorizo Grilled Cheese
Print
Ingredients
1

chorizo link

,

removed from casing 

2

Ozery Bakery One Bun Multi-Grain Buns

,

halved

1

cup

shredded manchego cheese

,

divided

1/2

honey crisp apple

,

cored and thinly sliced

1

tablespoon

unsalted butter 
Directions
In a small skillet, set over medium heat, add the chorizo and break it up with a spoon. Give a stir and cook for about 3 to 4 minutes. Set aside. 

Halve the

Ozery Bakery buns

and sprinkle one side with the cheese, and add the slices of apple and chorizo. Place the other half of bread on top.

In a medium skillet, set over medium heat, add the butter. When melted, add the grilled cheeses and cover with a lid. Cook on each side for about 2 to 3 minutes, until golden brown and the cheese is nice and melty. Slice and halve with your favorite soup. 
(This post is sponsored by Ozery Bakery. Thanks for supporting the sponsors that keep A Cozy Kitchen cozy.)