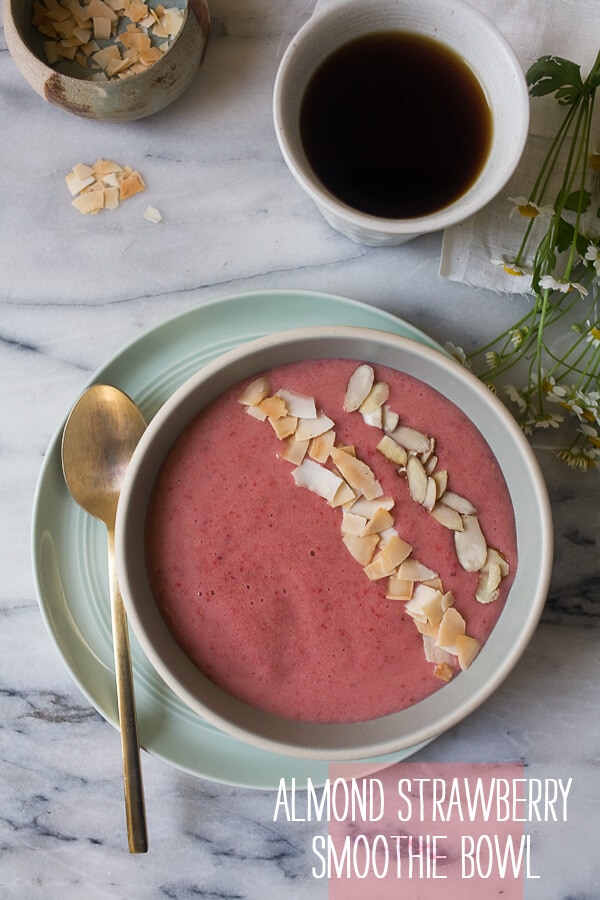 Amazing things always happen to me when I'm at Michael's. This one time I saw a Marisa Tomei and I was freaking out because I grew up loving her. My Cousin Vinny? I was way too young to waatch it but that didn't stop me from taking peeks from the hallway. I would do that as a kid: sneak out of room at night, sit in the hallway that allowed me to peer straight into the living room while still being out of sight, and watch the movies my parents watched. They had no idea that their "date for two" in front of the TV actually included a third wheel.
Then there was this other time that I saw an older gentlemen in a fly fisherman's outfit have a meltdown because the coupon on his phone wasn't working–it was a sight. And then yesterday, as I was shopping for candy-making materials, I turned around to see an old dude slap his wife's behind. She laughed and playfully slapped him back. While it was a little awkward to witness, it actually made me smile. When you're young it's hard to imagine what being married for a long time must be like. Everything is so new and fresh and first-timey at this age. But when you're older, perhaps flirting with each other is even more important.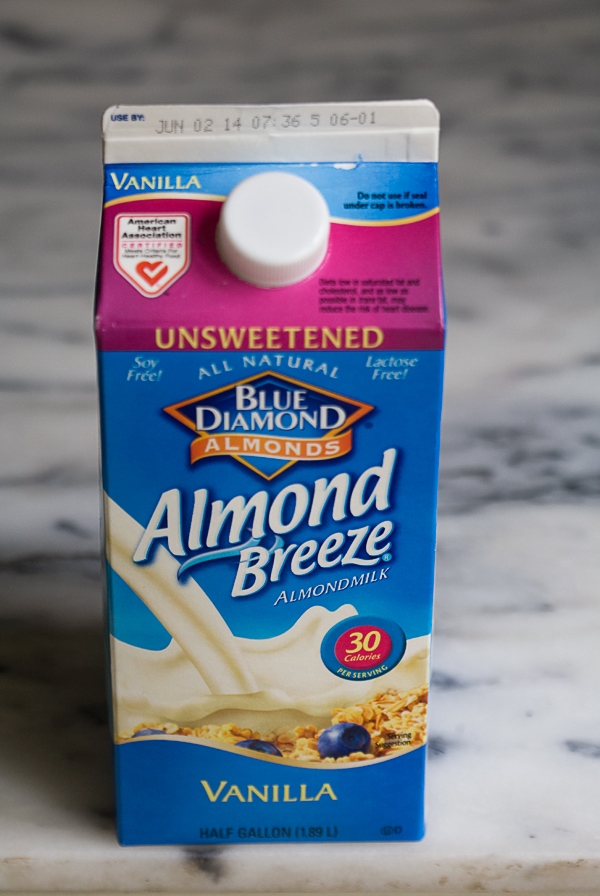 I went on my run and thought about them, imagining how much life they've lived together, how many kids they've raised and wondered how many hardships they've survived. I do that sometimes: imagine people's "stories." I sometimes think going through that much life together can either tear you apart or bond you in a way that is unbreakable. We all wish for the latter. So, him slapping her ass made me happy is all…haha. It made me believe that perhaps love lasting a lifetime really can happen.
I came home and made a rendition of this smoothie bowl. It is, after all, what I have most days either immediately after my workout or for breakfast.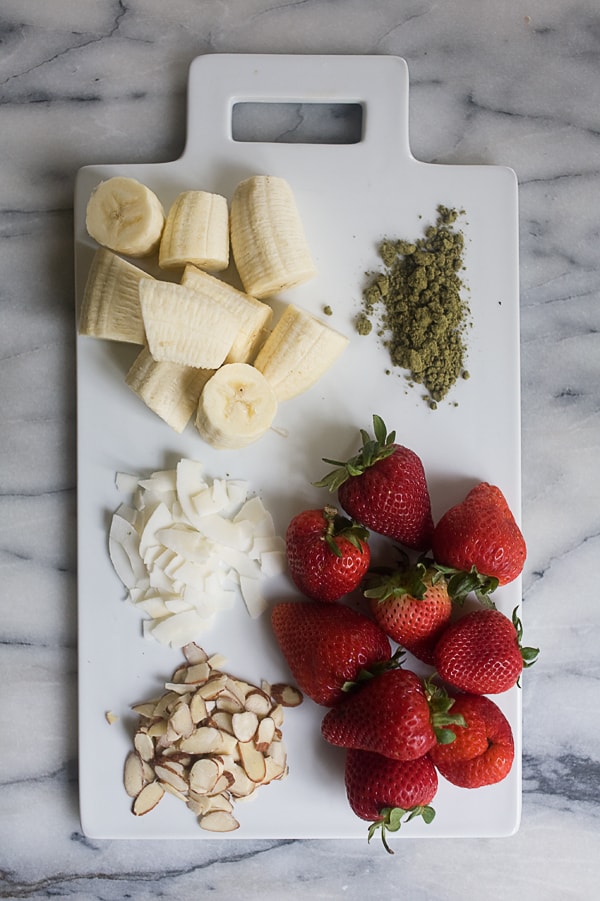 I love drinking smoothies, but what I love even more is the ability to add a bunch of mix-ins and almost treat them like soup. It's actually the perfect thing to eat while perusing the internet, checking email and all that jazz. You know, your morning desk routine. I always add only a handful of coconut and almonds at the beginning but always end up adding more. The mix-ins are really what makes this better than your typical-in-the-glass-smoothie.
Smoothie bowls are a thing.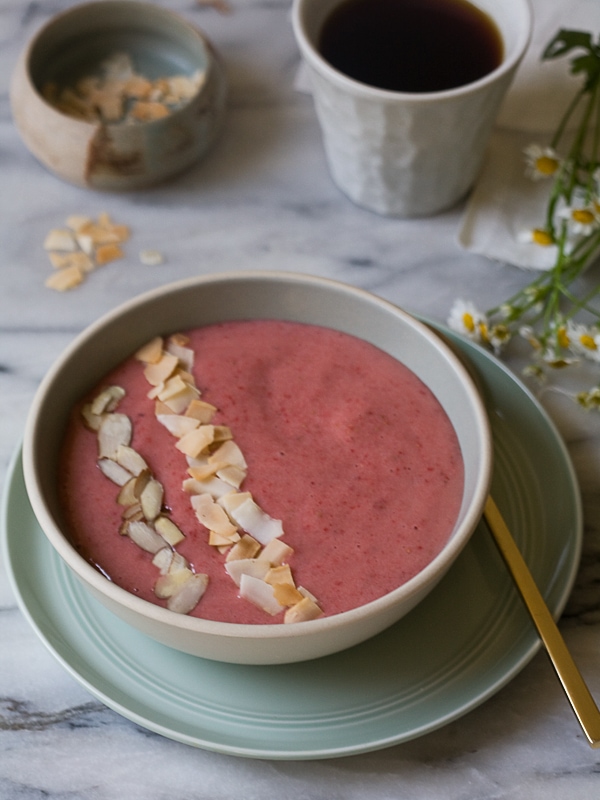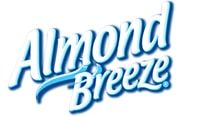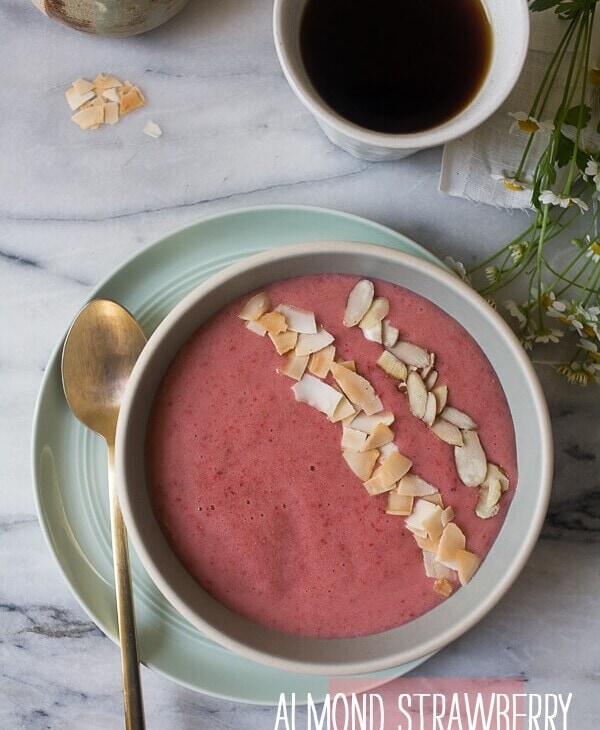 Print Recipe
Strawberry Almond Smoothie Bowl
Serving Size:
Smoothie Bowl
Ingredients
1/4

cup

sweetened or unsweetened coconut chips

3

bananas

peeled

1

cup

strawberries

hulled and halved

1/4

cup

Vanilla

Unsweetened Almond Breeze Almond Milk

1

tablespoon

powdered hemp protein

1/4

cup

sliced almonds
Instructions
Preheat the oven to 300 degrees F. On a parchment-lined baking sheet, spread out the coconut chips in an even layer. Transfer to the oven to toast for about 5 to 7 minutes, checking on it frequently. Remove the baking sheet from the oven and immediately transfer the coconut chips to a small bowl (they'll still keep toasting if you leave them on the sheet).

Add the bananas, strawberries, almond milk and hemp protein to a blender. Pulse until pureed. If the mixture is too thick, add a splash of almond milk to help loosen the smoothie. The mixture should be slightly thicker than a traditional smoothie. Pour into a bowl and top with toasted coconut and sliced almonds.