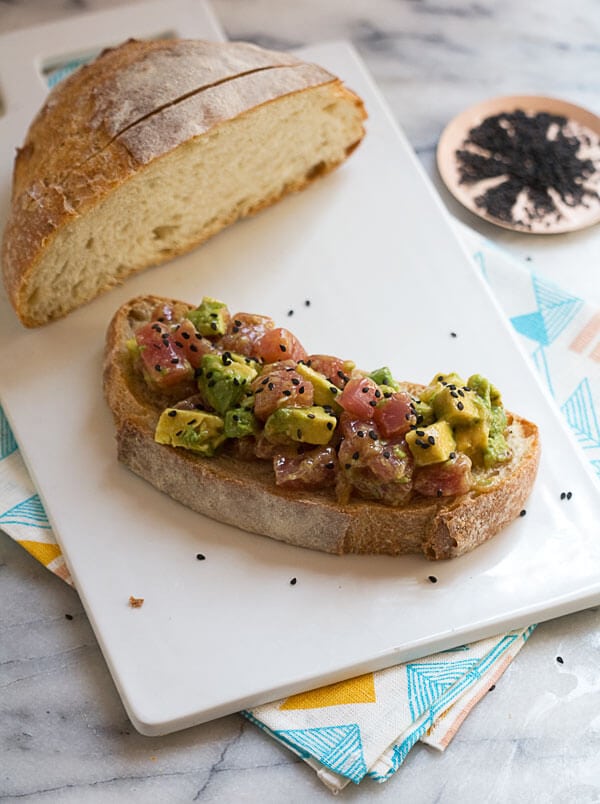 I have dreams of opening up a little sandwich stand that would be called "Stuff On Toast." I feel like I've mentioned this before. Oh and I'd serve pie too because after you eat something on toast you might want a piece of pie. You might not, actually, but I just want to be prepared in case you do. And maybe coffee. So pie, toast and cappuccinos. It would be our three life necessities under the same small, shack-like roof.
This rendition of Avocado Toast is a bit different. Having white miso in my fridge has become a staple. I love it because in the colder months I can throw it in a pot with hot water, along with seasonal vegetables and make a quick miso soup. I'm obsessed. In the warmer months it's awesome to have on hand for making quick miso dressing. A little ginger and sesame oil and rice vinegar are added and that's kind of it. .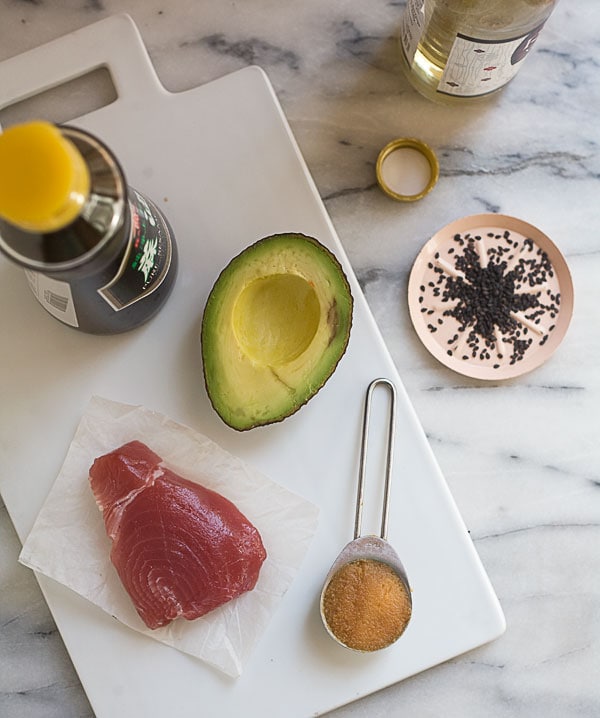 The sushi-grade ahi tuna and avocado are cubed up and tossed with the dressing. And then it's all put on your bread of choice. Pictured here is a sour dough boule which basically goes with everything.
I want to be one of those weirdo people that has a 20-year old starter of sour dough in their fridge. It'll happen.
I ate this right after I took photos of it and it kind of was the perfect thing to eat for breakfast. Kinda weird eating ahi tuna for breakfast but it totally worked. Eat it at 1pm, if I'm totally weirding you out right now.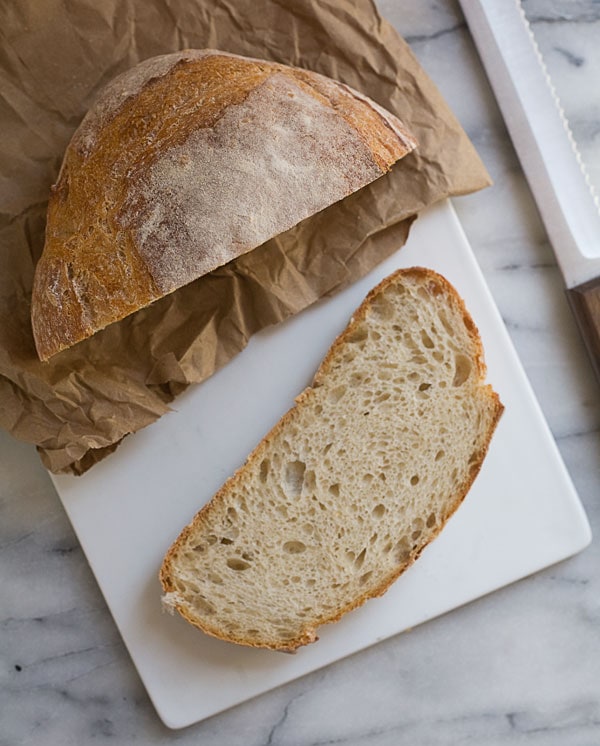 The fun video was made with Geri and Erin of LEAFTv. They're stuff is so fun. Go subscribe and get lost in their archives of videos.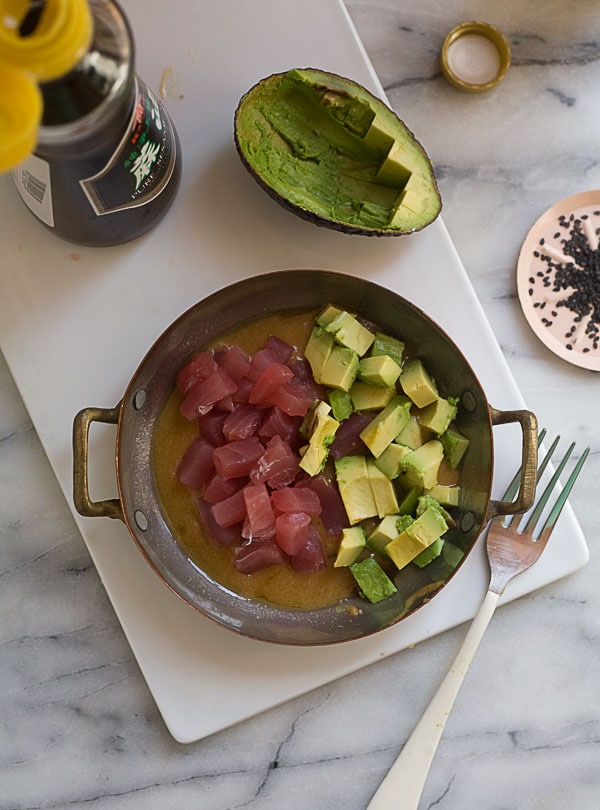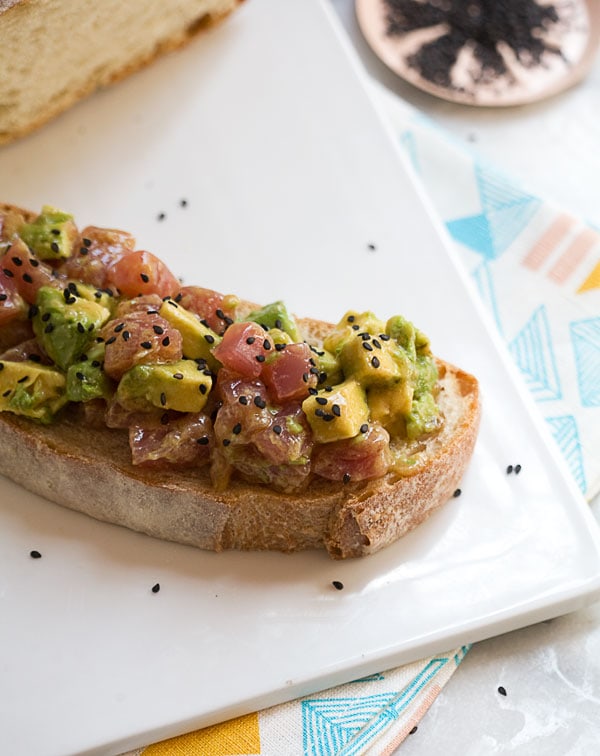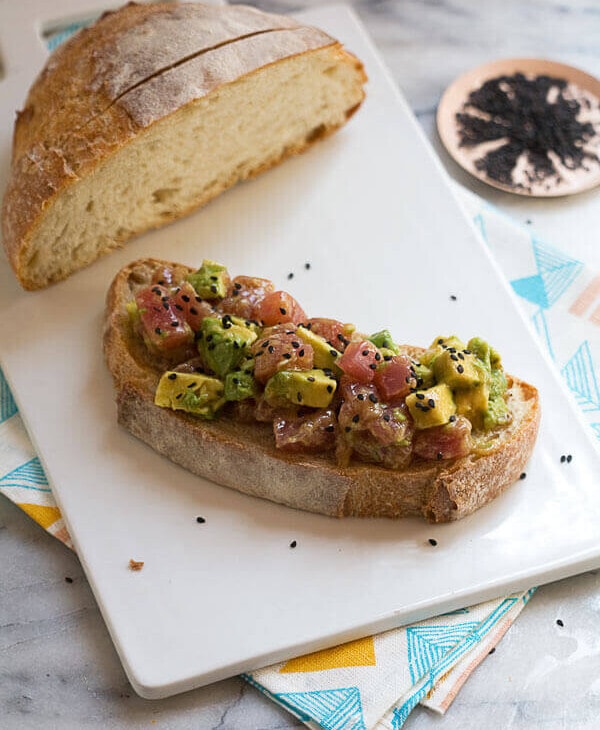 Print Recipe
Ahi Tuna Avocado Toast
Ingredients
1

tablespoon

white miso

1

teaspoon

freshly grated ginger

1

tablespoon

rice vinegar

2

tablespoon

sesame oil

Pinch

of salt

3

oz

sushi grade tuna

1/2

avocado

Black sesame seeds
Instructions
In a small bowl mix together the white miso, ginger, vinegar, sesame oil and pinch of salt.

Cube the tuna and dice the 1/2 of an avocado. Transfer the tuna and avocado to a small bowl. Drizzle in the dressing and gently toss until evenly coated.

Slice your boule or baguette and place the tuna and avocado mixture atop the bread. Garnish with a sprinkling of black sesame seeds.