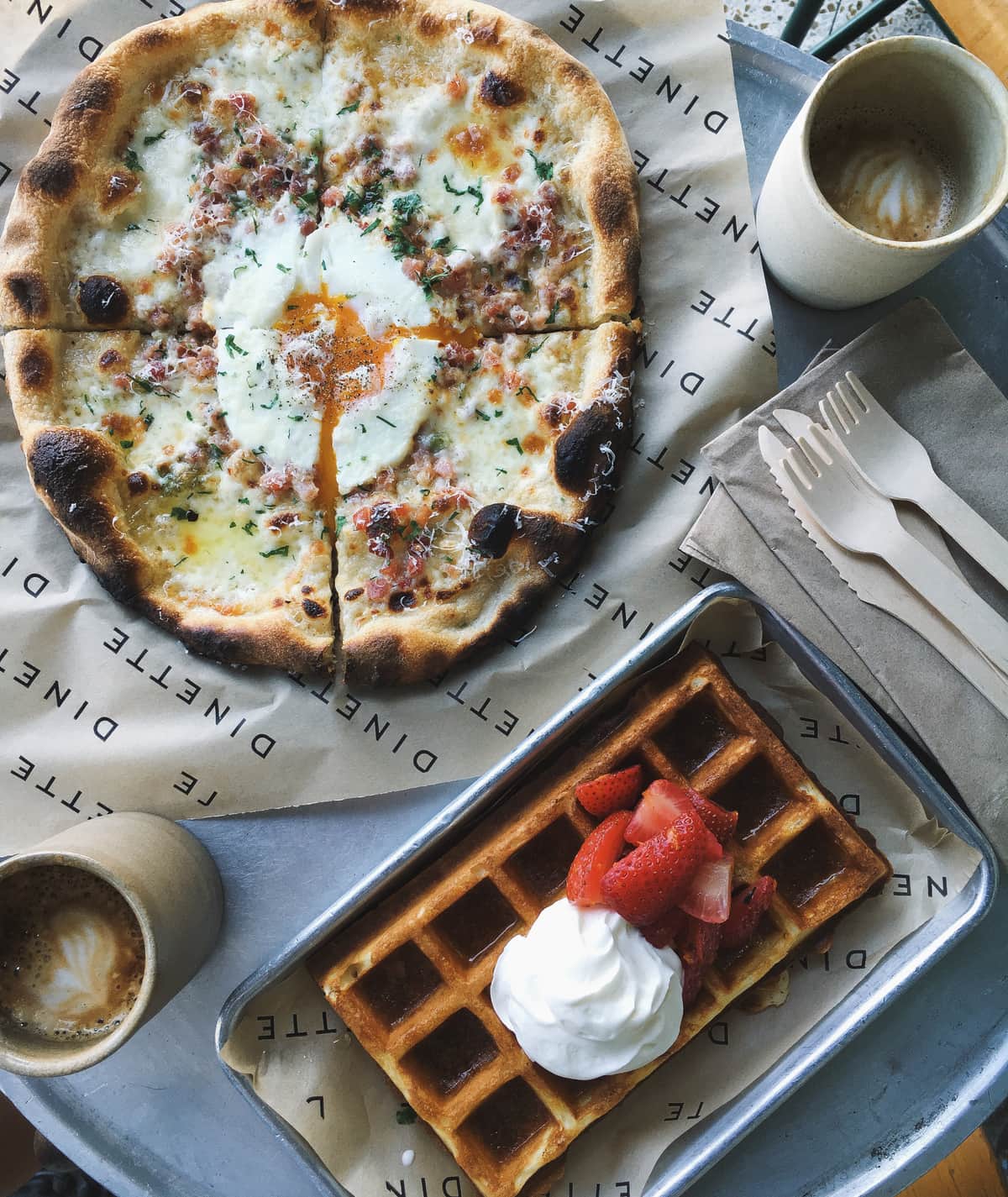 In the words of Chef David Chang: "The best food in LA isn't made by white people." Whenever someone comes to LA and wants recommendations, my list is usually a mile long. And I always, always tell my friends to visit a few places (not all) nestled within the corners of Korea Town, San Gabriel Valley and East LA. My favorite part of LA is how diverse it is. I'm not sure there's anywhere in the country where in one day you can eat ridiculously authentic Szechuan food, Korean food from Seoul and Mexican food from Oaxaca.
If I ever move out of LA, the diverse food and people will be what I will miss the most. It's what makes this city so beautiful and wonderful and a joy to eat through.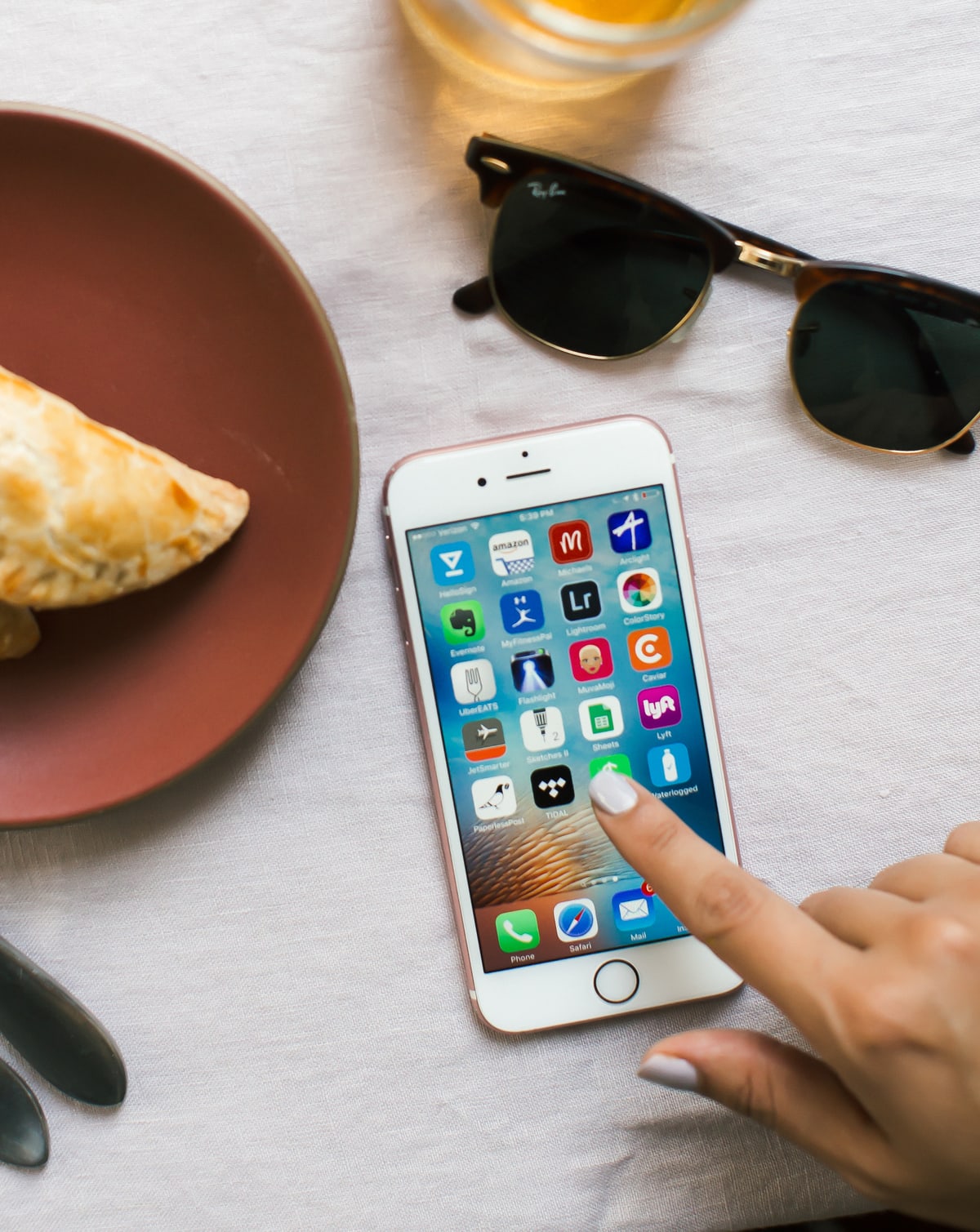 For this post, I teamed up with Square Cash, which can be comparable to Venmo but slightly different. The biggest plus for me with Square Cash is that money can be transferred instantly. That means no waiting 2 to 3 days for it to post to your bank account.
If I go to a restaurant with a group, I usually always offer to pay and have people pay me so I can collect credit card points. (If you have a Chase Sapphire or Amex, you probably love double points on dining out too.)  And because I usually volunteer to pick up the whole tab and then have people pay me, I usually want the money right away so I can instantly pay my credit card. Square Cash is awesome because it does just that. It makes transferring money to friends fast, easy, instant and free.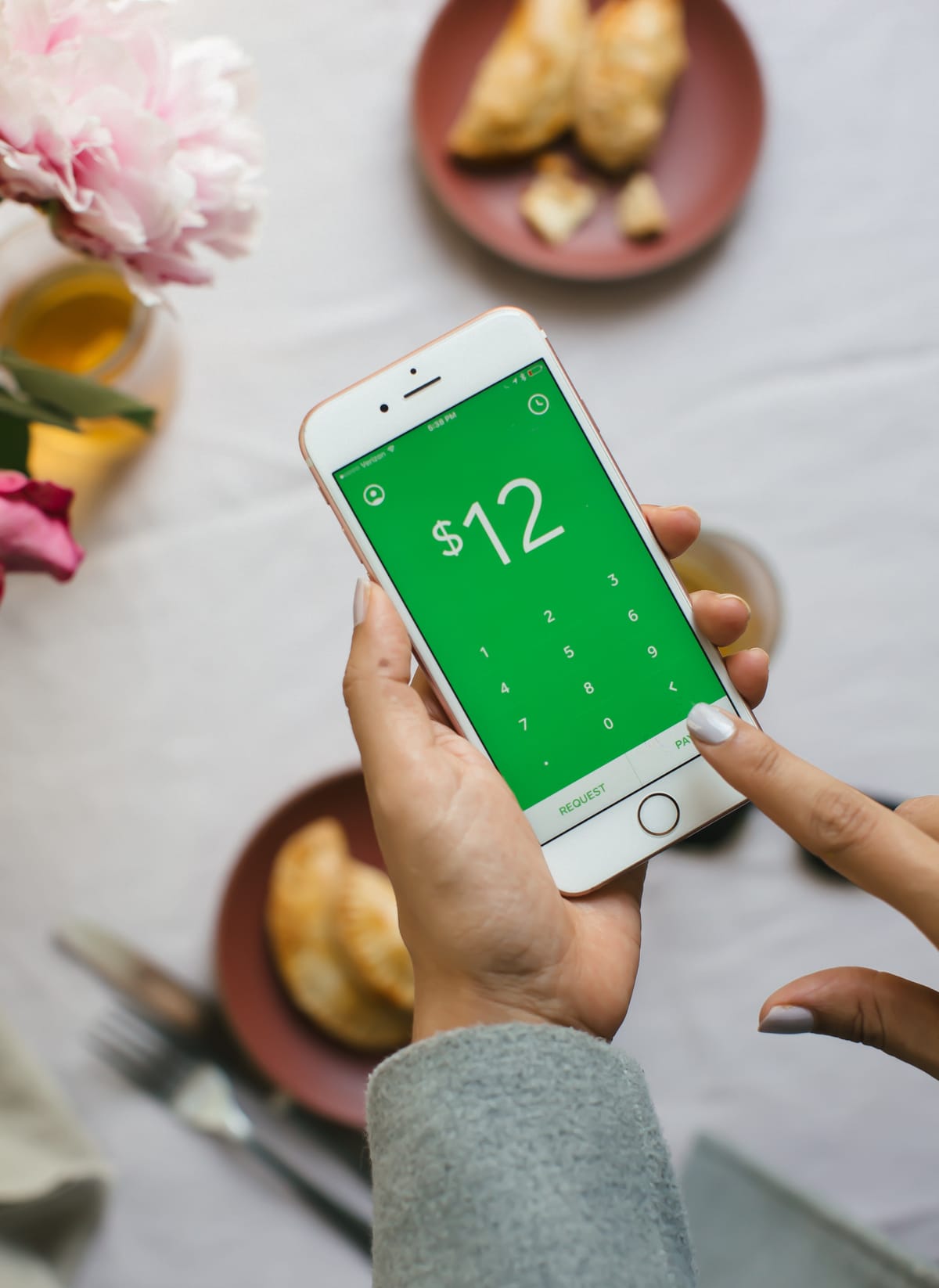 The guide encompasses some of my favorite "non-white eats" but it also includes my favorite fancy places, too. I love these places! This guide is going to be a multi-part post, but I wanted to start with my favorite part of LA, my neighborhood: the eastside.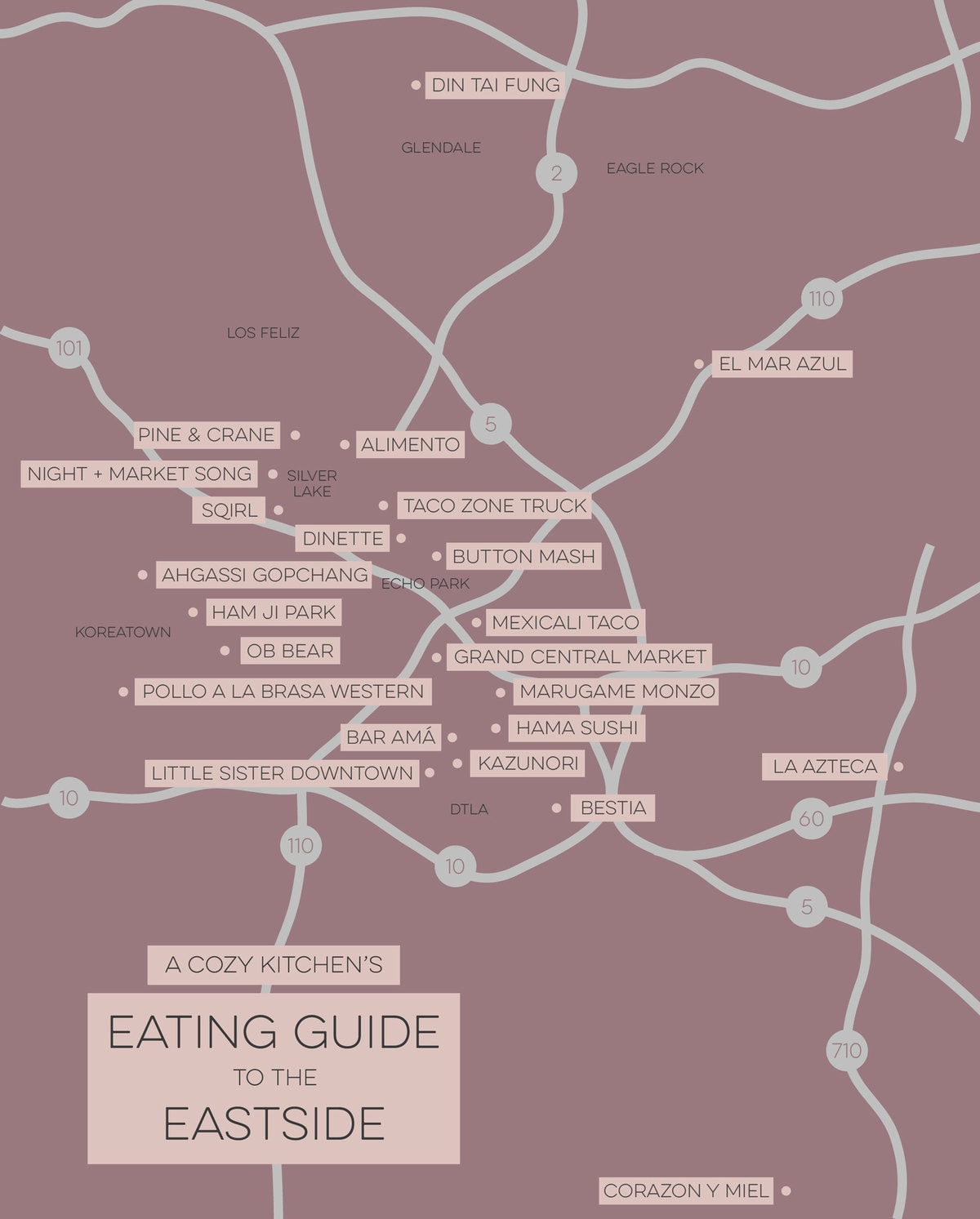 Ahgassi-Gopchang - Korean BBQ spot that has the best open air vibes. I've been eating here like once a week for the past few months and I am pretty obsessed with it. My favorite thing is the tripe kimchi fried rice—it's bomb AF.
Alimento – I had my birthday dinner here this past year and the staff is the type that remembers your name and knows that you're obsessed with the chopped salad (my most Postmate-ed dinner ever!). I especially love the tortellini en brodo (it's similar to a soup dumpling—incredible), the bagna caoda, pig in a blanket and of course the smoothest, most decadent chicken liver mousse (pictured below).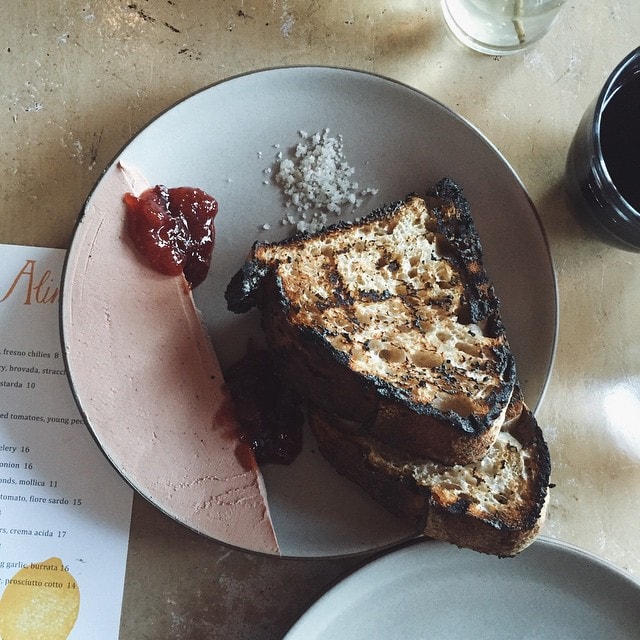 Bar Ama - Tex-mex food cooked up by Chef Josef Centeno. The cheese dip is so epic. There have been times when I've been on diets (yes, I go on those too) and Bar Ama is surprisingly one of my go-tos. I'll order the large format mole chicken and a few dishes from the veggie section, and I'll feel leaving great!But if you're not watching what you eat, then order everything, especially the cheese dip.
Bestia - This is where Josh and I go for special occasions. Chef Ori Menashe makes decadent, delicious Italian food that is amazing, special and interesting but not so weird and fancy where you're like, what is on my plate. It's a place that makes you feel good. Make a reservation well in advance because it's always booked up.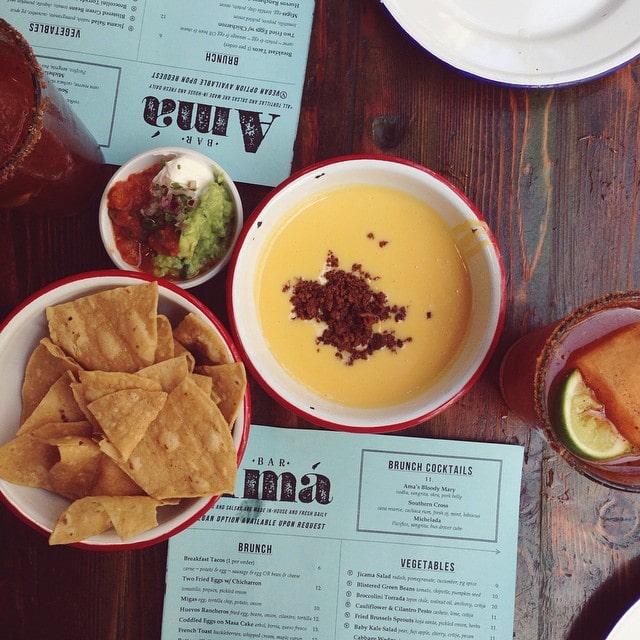 Button Mash - Echo Park arcade/restaurant. The most fun place in my hood. I love the dan dan noodles, the wings and the wine list (put together by my homie and wine person, Whitney Adams). I went a few weeks ago and drank a grapefruit spritzer and played Street Fighter and Mortal Combat; sort of the perfect night ever.
Corazon y Miel - I cannot tell you how many Micheladas I've had in my life. Way too many. And this place makes the best one I've ever had. Their food draws inspiration from Mexico, along with central and South America. My second favorite thing is their almost-Peruvian-style ceviche that has lots of cubed cucumber and peanuts in it, served with chips. Also, the vibe is so positive and neighborhood-y. I love it.
Dinette - Little casual breakfast spot in Echo Park. I come here all the time, mainly for a quick meeting or breakfast. The waffle is my absolute favorite in the city—it's a must-order/eat.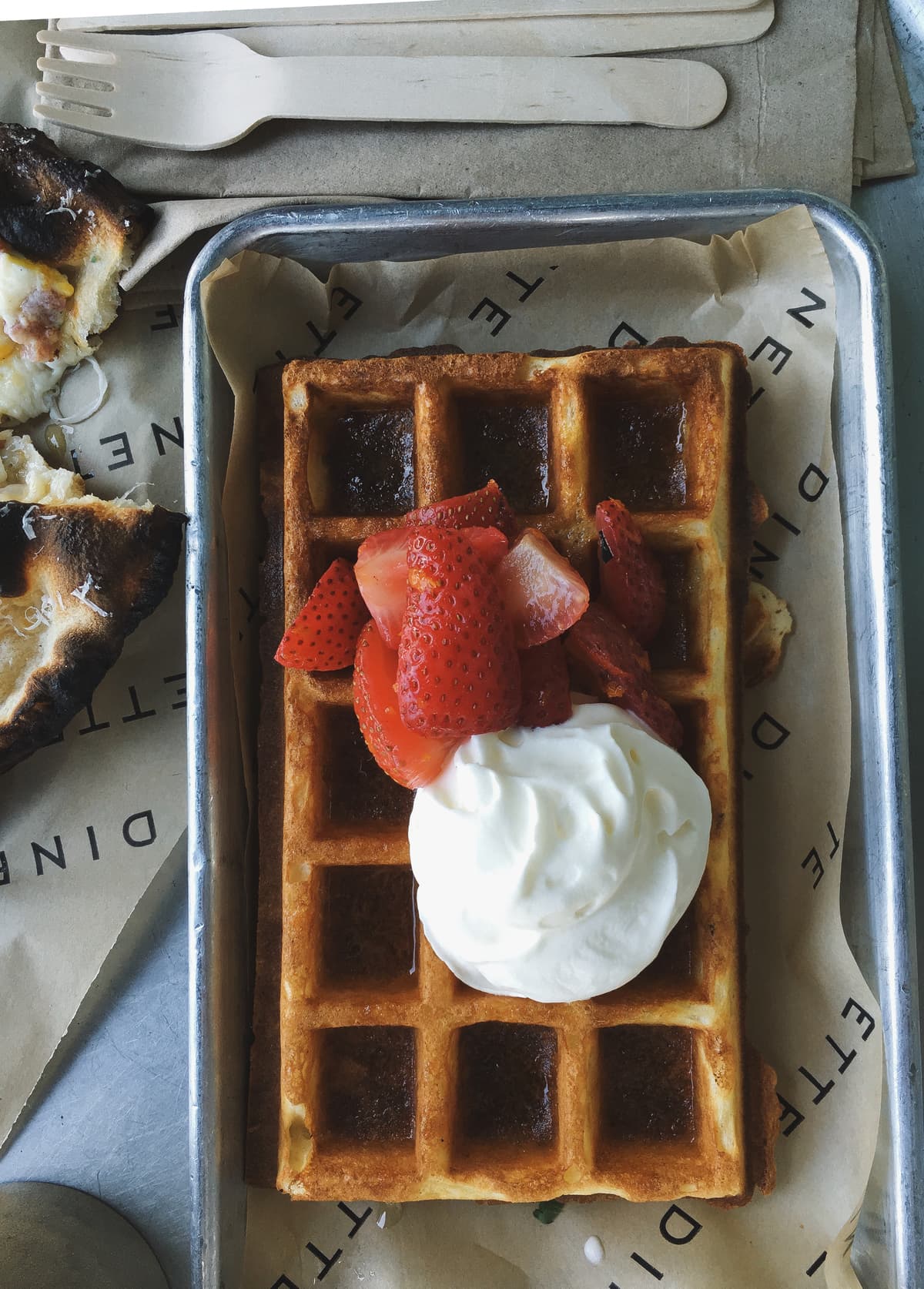 Din Tai Fung (I got to the Glendale location but the other two are in San Gabriel Valley) - Every single time I think I'm over Din Tai Fung, I go back and then re-realize how perfect it is. Dumplings and rice cakes forever! Everyone knows about Din Tai Fung but it's still a keeper.
El Mar Truck - If you ever find yourself sweating on the eastside of LA and want something refreshing and cheap, go here. The ceviche and fish are served in this cucumber crema sauce on a tostada. Sit in the park with a Mexican coke. It's the perfect $5 lunch.
Grand Central Market- Great for during the day, though they're open for dinner, too. My favorites are MadCapra, Wexler's Deli, Egg Slut, McConnell's Ice Cream and G&B Coffee.
Guisados - My friend Mando owns this place with his dad and he got mad when I didn't include it but it's BECAUSE I FORGOT. There are too many good places in LA. I do love this place; and I've loved it for such a long time. My favorite thing on the menu is the quesadilla. It's not a normal quesadilla that you would make yourself after school. Grilled panela is topped with chorizo served on a homemade corn tortilla--it's blissful.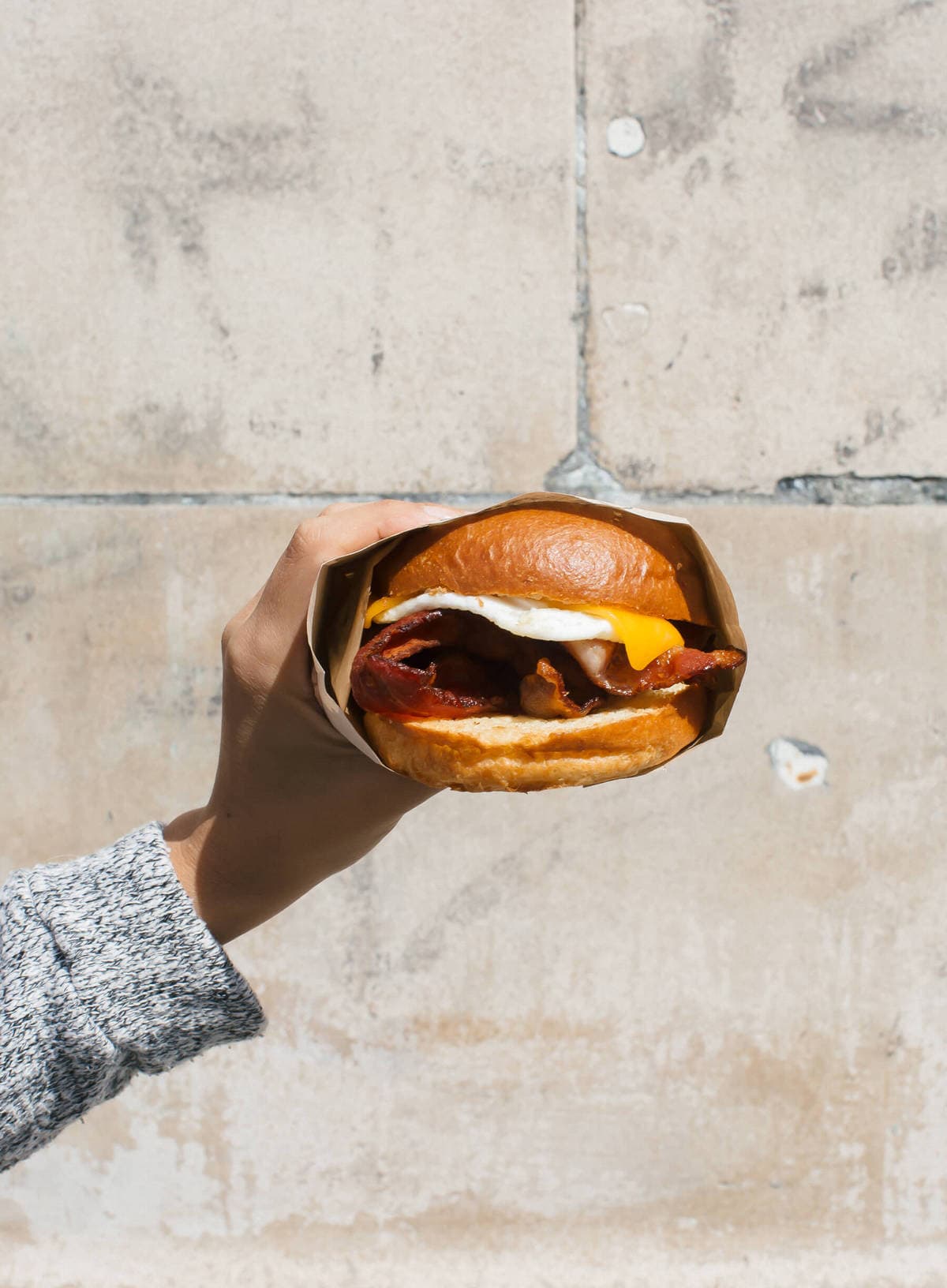 La Azteca Tortillera - The best flour tortilla I've ever had. If you want a cheap, delicious burrito, then go here. A bonus: this past Christmas I came here to pick up masa for tamales and it was literally the most flawless masa dough in the entire world and cost me $5. SUCH A GEM.
Little Sister - A somewhat newly-opened Vietnamese restaurant downtown. I've only been once but every single dish that passed by, I wanted to come back to try.
Hama Sushi - There are dozens of sushi places in Little Tokyo; this is my favorite because it's not SO expensive where I feel like I need to get a second job to support my sushi habit, but the fish is so fresh and delicious. The space is cozy and is very 80s in the best way possible.
Hamji-Park - Pork ribs and pork stew are the two things to order here. They are incredible and perfect in every single way. I've been trying to find someone to teach me how to make the pork stew, so if you know someone...
Kazu-Nori - An inexpensive, quick-service hand-roll place. I come here all the time for a fast and healthy lunch and/or dinner. The fish is always fresh and the nori is so crispy that it makes my eyes turn into heart-eyed emojis.
Margume Monzo - If you're cold and want a bowl of udon with freshly rolled noodles, come here. The udon gets weird; think carbonara, uni, etc., but I get the very fresh, summer-y vongole every time. It's surprisingly light yet still totally fills me up.
Mexicali Taco - Very casual taco spot that has so much more than burritos and enchiladas. In fact, you won't find those here. Instead the food is focused on dishes from the Baja-region of Mexicali, Mexico. My favorites are the vampiros, cachetadas and queso fundido.
Night + Market Song - Spicy Thai street food that is so hot but you still keep eating. WHY?!?! It's loud with bright pink walls and 90s posters of Cindy Crawford. It doesn't get better.
Pollo a La Brasa Western - The chicken of my childhood! Peruvian rotisserie chicken that's cooked over burning wood. The green aji (spicy sauce) is so epic. I'm not a fan of most of their sides but the fried yucca and a chicken is the way to go.
O.B. Bear - The best Korean fried chicken in all of Los Angeles. Or at least in my opinion. Go late, order beer and a few plates of fried chicken. The vibe is dive-y and so, so awesome.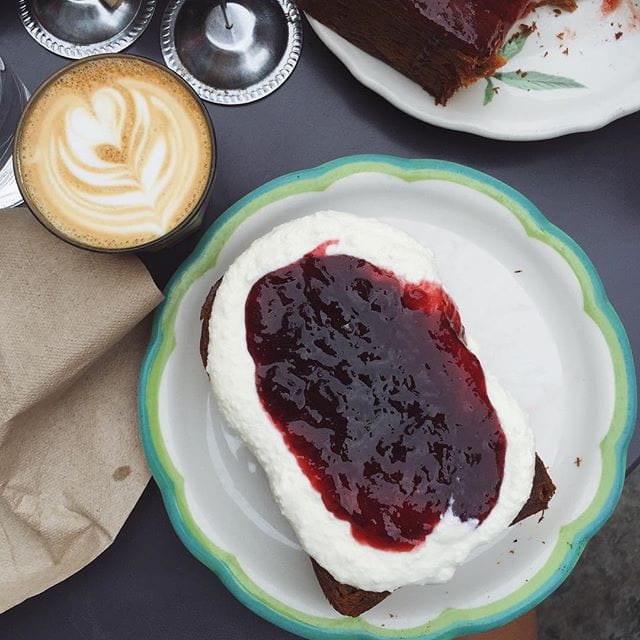 Sqirl - It's become an LA classic. It's a delicious breakfast. Yes, the lines are sometimes insane but go around 10am on a weekday and you're all good. Everything is good, and I mean everything, but I have a very soft and loving heart for the brioche toast with ricotta and jam—it's perfect. Also, the malva bread. They'll warm it up for you; one bite and you may pass out.
Taco Zone - My late night taco spot. I like the vegetarian burrito and mulitas with al pastor. The women who run this truck call me "mija" when I order and I have a soft spot for that. If I ever leave LA, I'll probably miss eating tacos in this Vons parking lot the most.
Next up, Part 2 & 3!!
(This post is sponsored by Square Cash, my favorite way to send moniezz. Thanks for supporting the sponsors that keep A Cozy Kitchen cozy.)