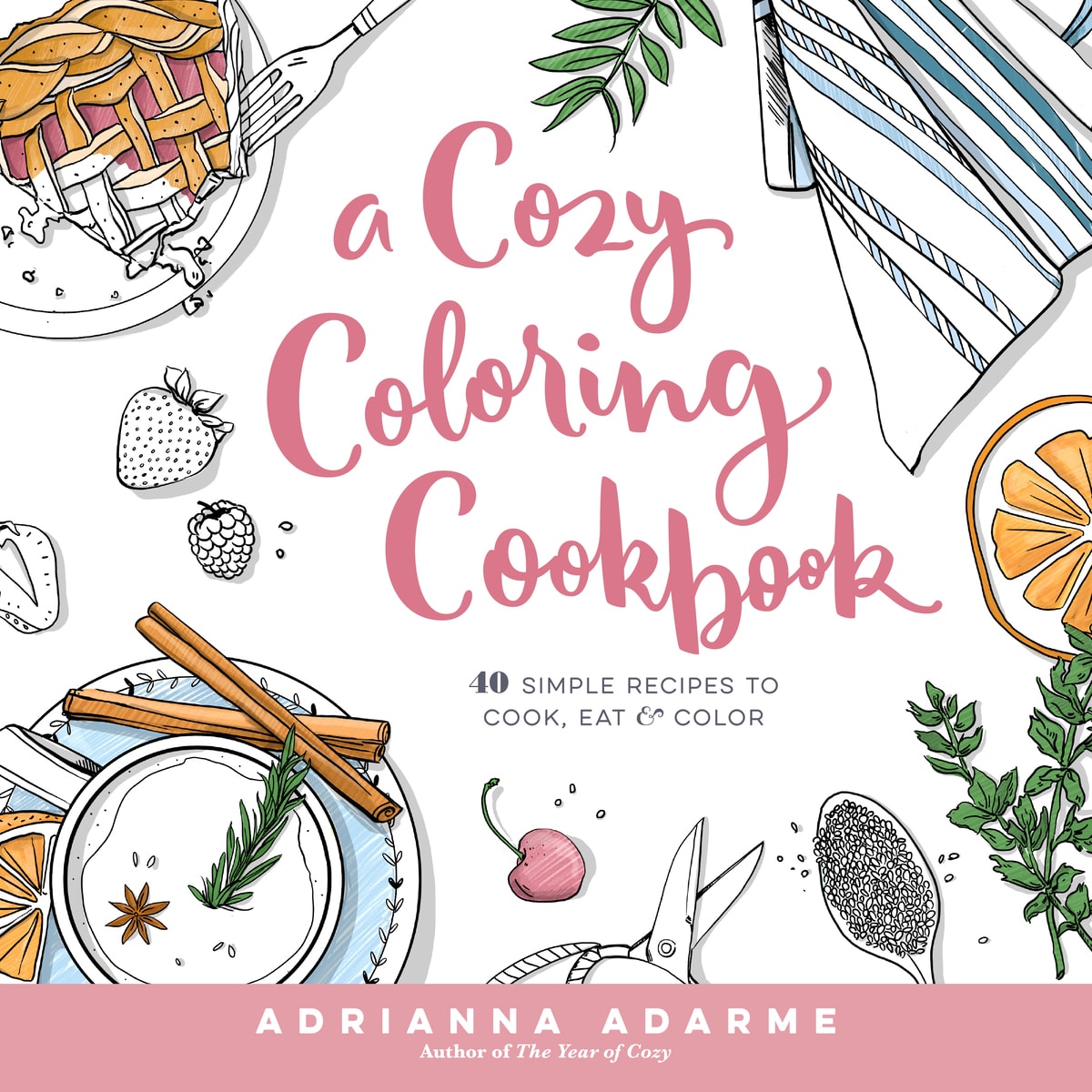 Guess what? I made dis (see above), alongside my publisher, Rodale, and awesome, incredibly talented illustrator, Amber Day.
It's a coloring book that you can actually cook from. Cookbook meets coloring book with illustrations that resemble real life. Read: an illustration of Amelia trying to steal waffles because that's my real life!
This book is so fun and exciting and I hope that you color your cute self all the way to comfort because that's what it's intended to do.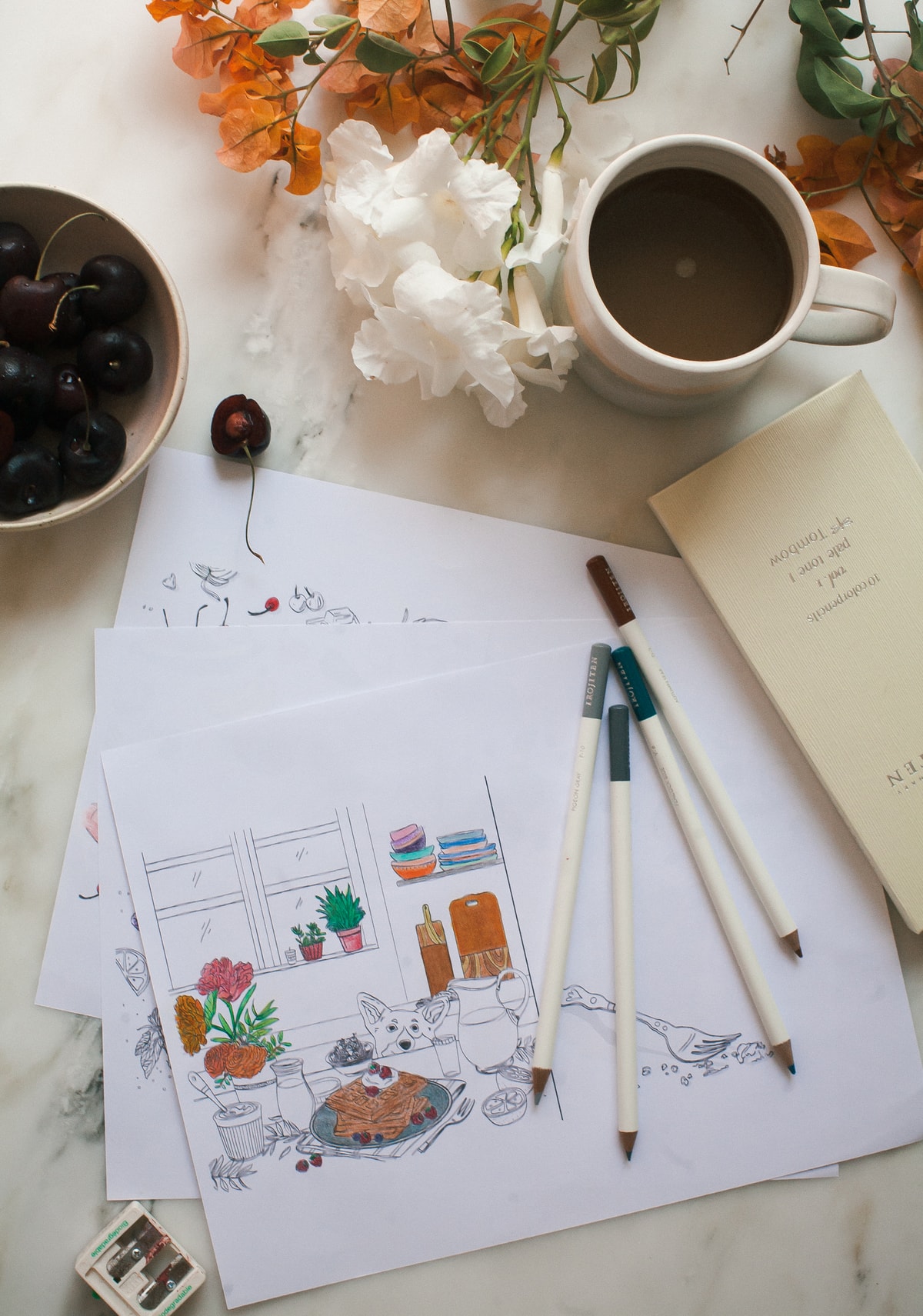 In this book you'll find sprinkles falling from the sky onto a big piece of fairy bread. You'll find simple doggie treats that I love to make Amelia, grain-free of course. You'll also find berries exploding out of a berry gin and tonic that I love. And you'll find the coziest of cozy chocolate chip cookies. The recipes are simple, easy breezy. Maybe the easiest that I've ever made, which for me is a lil' difficult to do. But all of them are delicious and all of them are SO fun to color.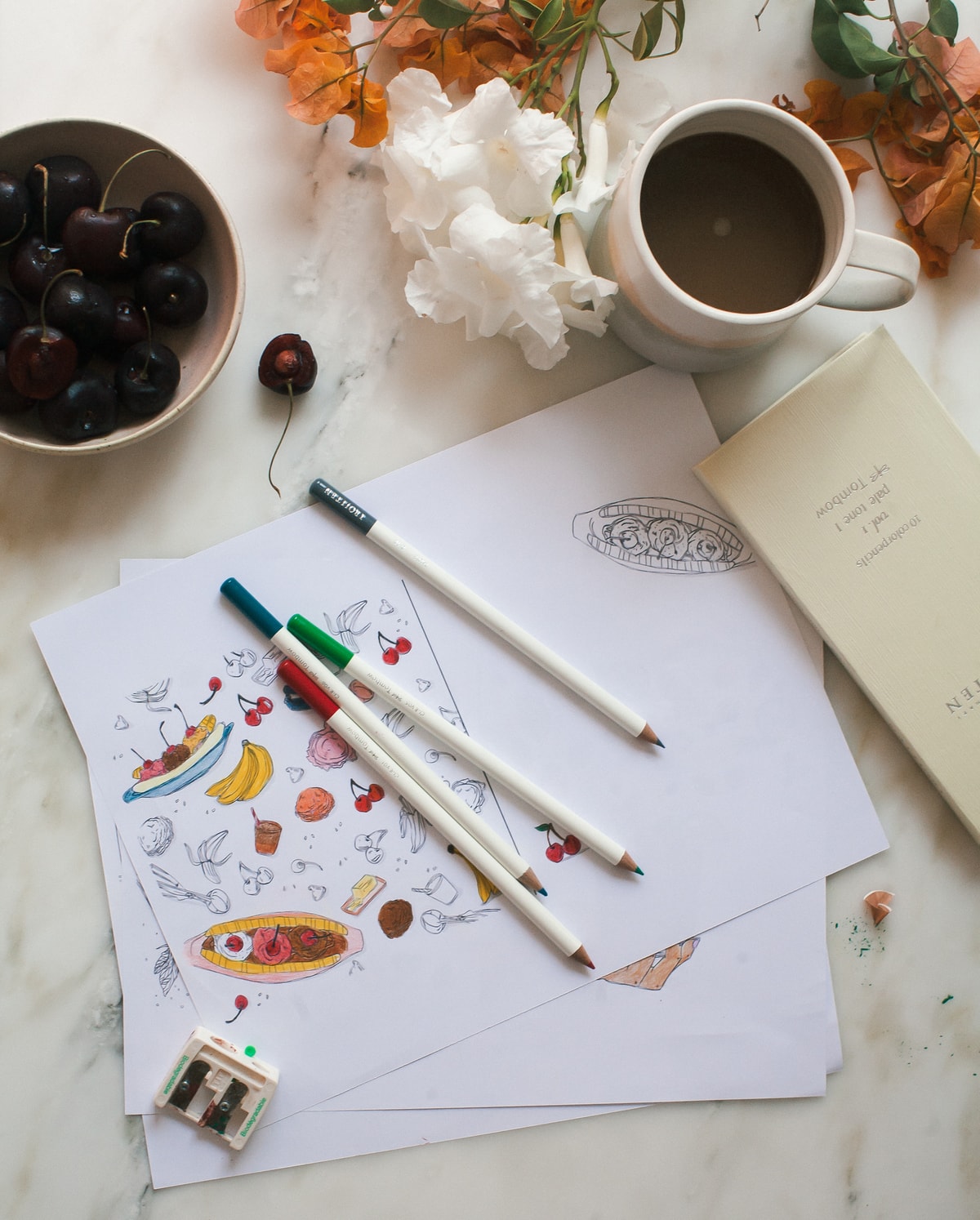 It was interesting creating and thinking about food in terms of color. There were so many foods I wanted to include but I had to ask myself, "Would it be fun to color?!" I found out that I cook and eat so many things that are brown and white and more brown. Not so fun to color, you know? It was such a unique process, one I can't wait to share with you later on (more on the-making-of soon!).
In the meantime, here is the cover! The book comes out November 15, 2016 (yes this year and yes, I've been keeping this one a secret for a lil' while now, I'm sorry).
And here are some links to pre-order:
I can't wait to share this with you!
xoxo,
Adrianna