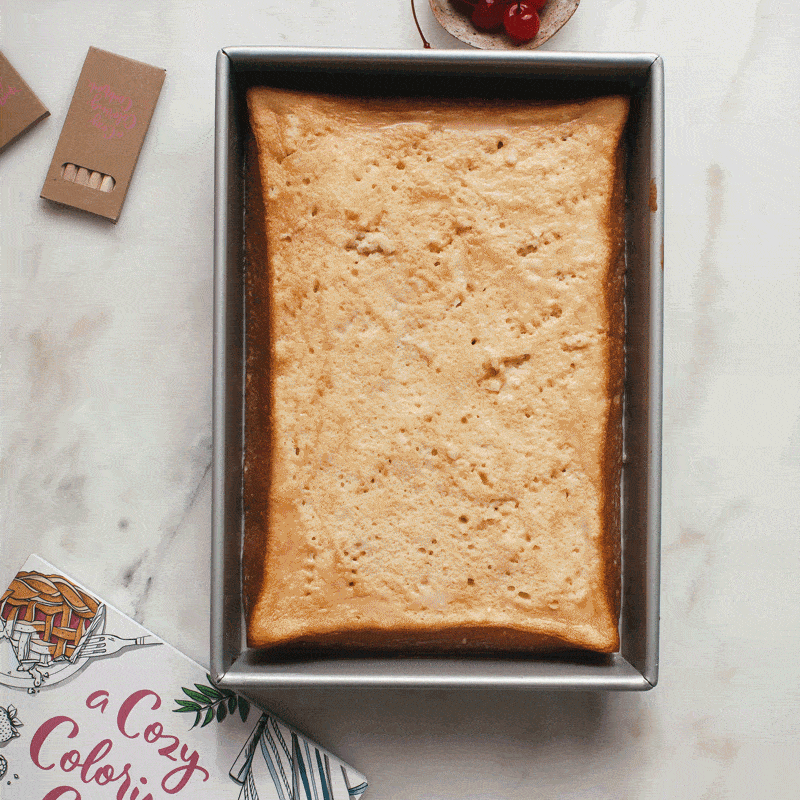 Hiiiii!!!
A Cozy Coloring Cookbook is out into the world for you to color your cute hearts out!
If you're in the mood to zone the F out or you want an activity to do with some family over the next few months, look no further! I think coloring/cooking is a great option and that's not because I created it. OK MAYBE IT IS. But still.
This lil' gif action is the Coconut Tres Leches cake which is by far one of my favorite recipes in the book. It is SO GOOD.
I hope you love it. I made this just for you.
AND if you're in Los Angeles this Saturday, please come to my party! It's open to the public. There will be coloring, snacks and dranks. I'm so excited to see you and meet you and hang out.
xoxo
Adrianna
P.S. Some additional hang out dates:
Seattle, Washington – Book Larder on Saturday, November 26th from noon to 1:30pm (there will be ice cream by Lauren Wilson and coloring!!!)
Los Angeles – Shout and About! in Echo Park on Saturday, December 3rd from 11am to 2pm (there will be snacks!)