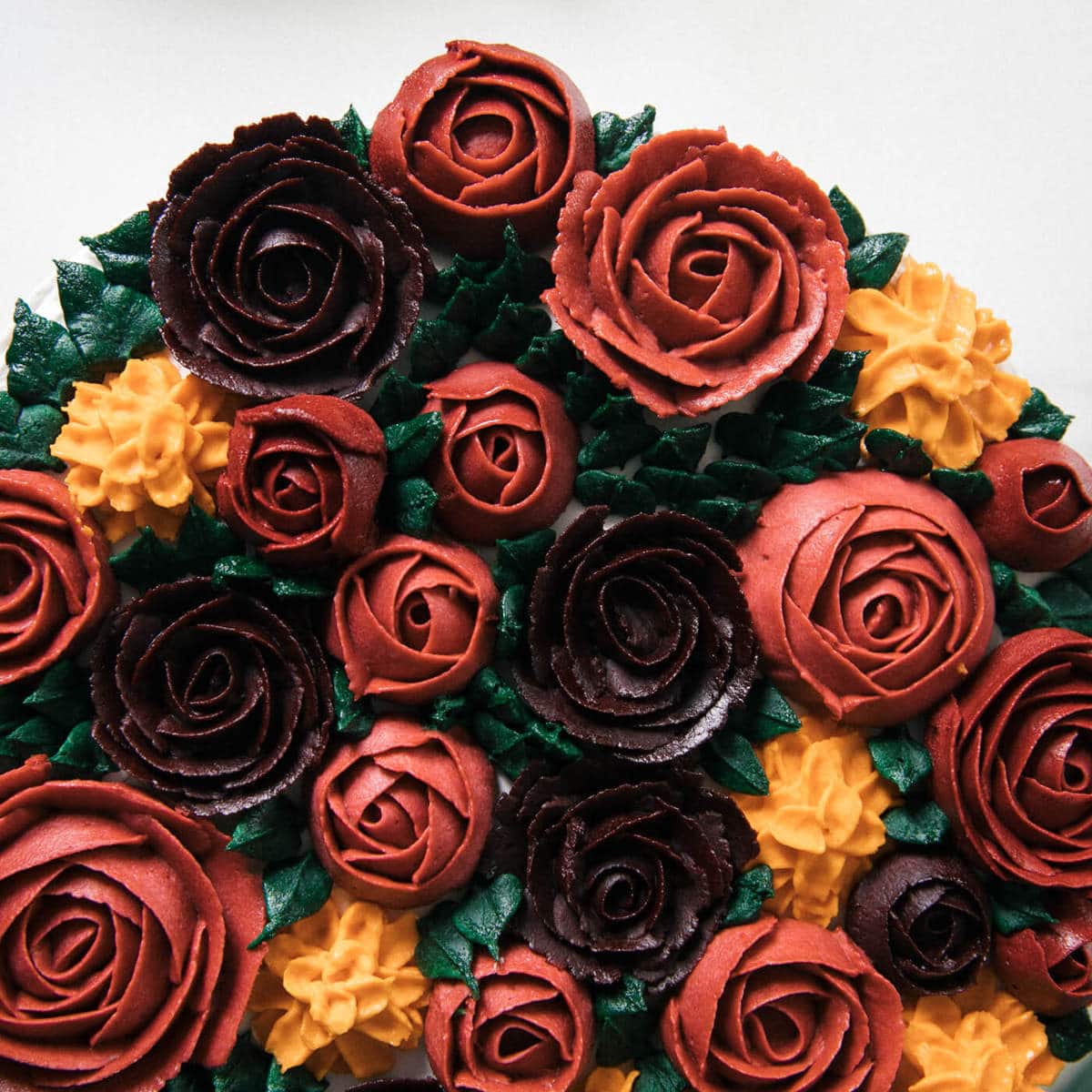 It is officially fall. The temperatures have cooled in Los Angeles. And I am living for this autumn vibe that is in the air. I am very ready for this. I have been scrolling through The Instagram and love the inundation of this season's recipes popping up. I figured I'd add to the conversation with my own suggestions. These are a compilation of some of my favorites around this time of year. Shall we dive in? We should.
1. Cornbread Chicken and Dumplings – This is one of my all-time favorite fall recipes on this blog. When I figured out how GOOD dumplings are when cornmeal was added, I never looked back. You can use a store-bought rotisserie chicken, if you like, OR you can roast some chicken thighs. It's a flexible recipe that is PERFECT for fall.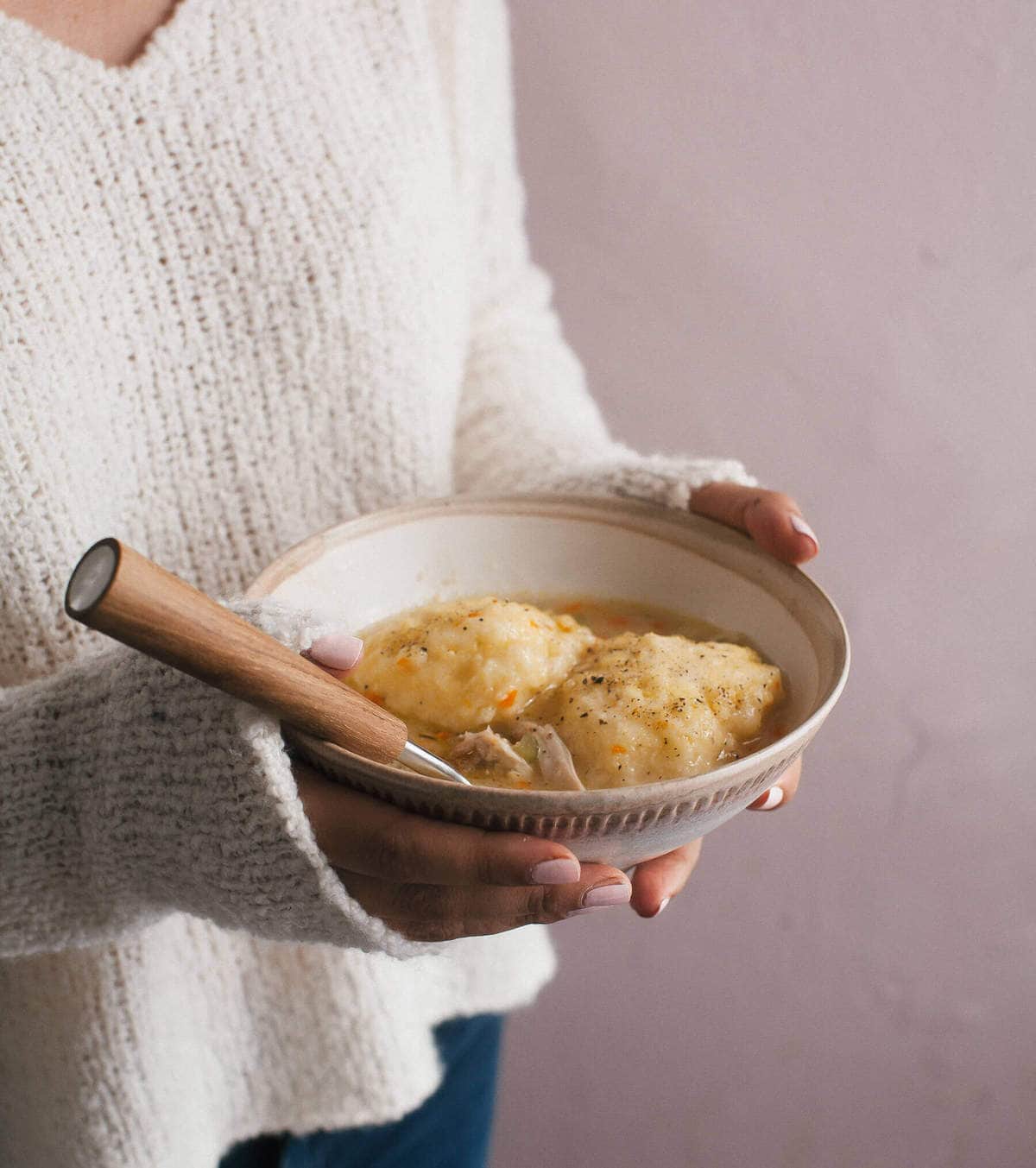 2. Spooky Mummy Pumpkin Pop Tarts – I'm not one for gross Halloween desserts. Like bloody fingers and spider web cupcakes, etc. But these are cute and tasty. I love that they're just a small twist on a spooky dessert.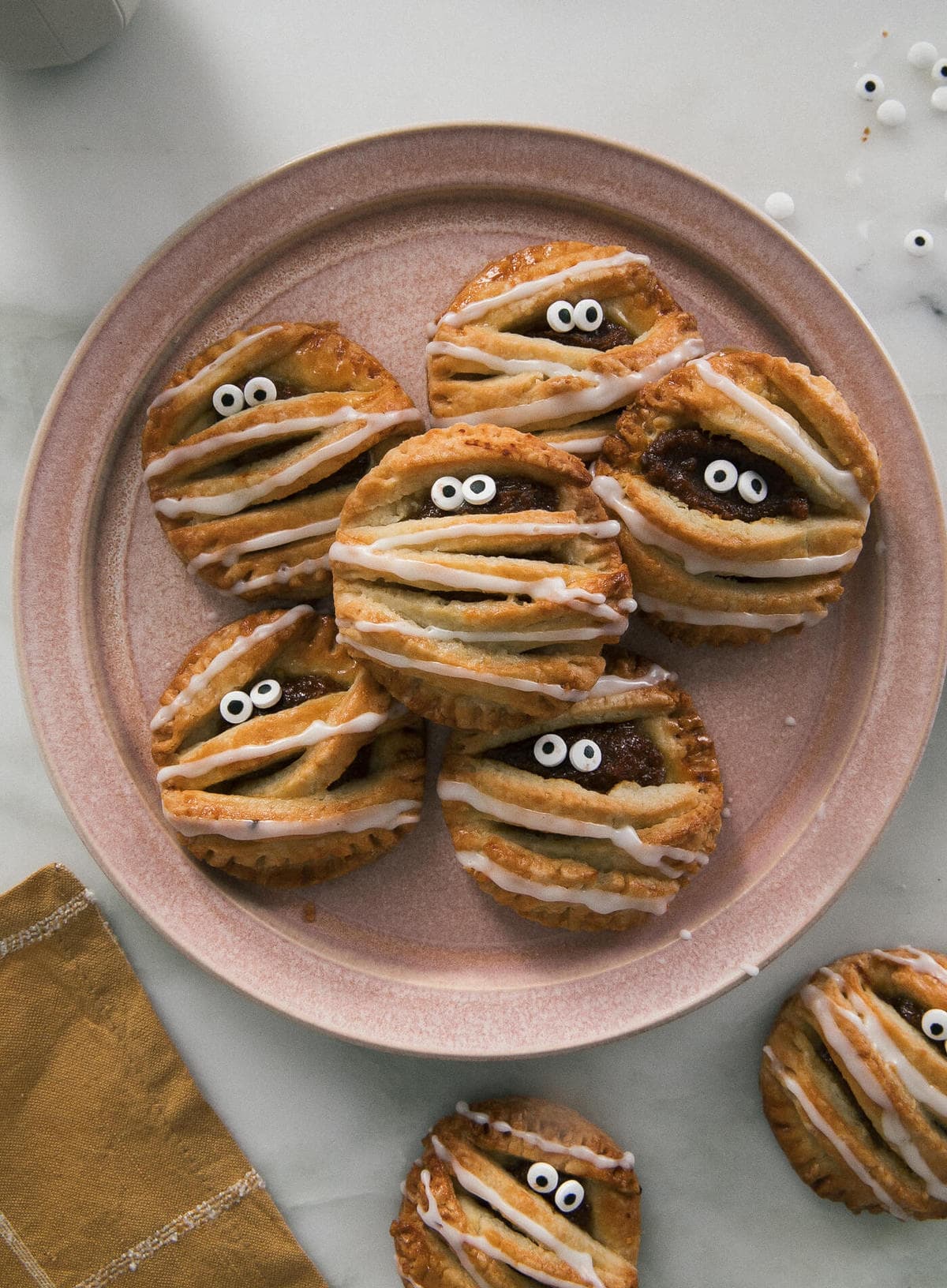 3. Cozy Pumpkin Chili – You can use this in a digital pressure cooker, which is amazing. I love this recipe. It makes the flavors merry together so quickly. You can set it on the "warm" setting and keep it there all day long. Delicious pumpkin chili.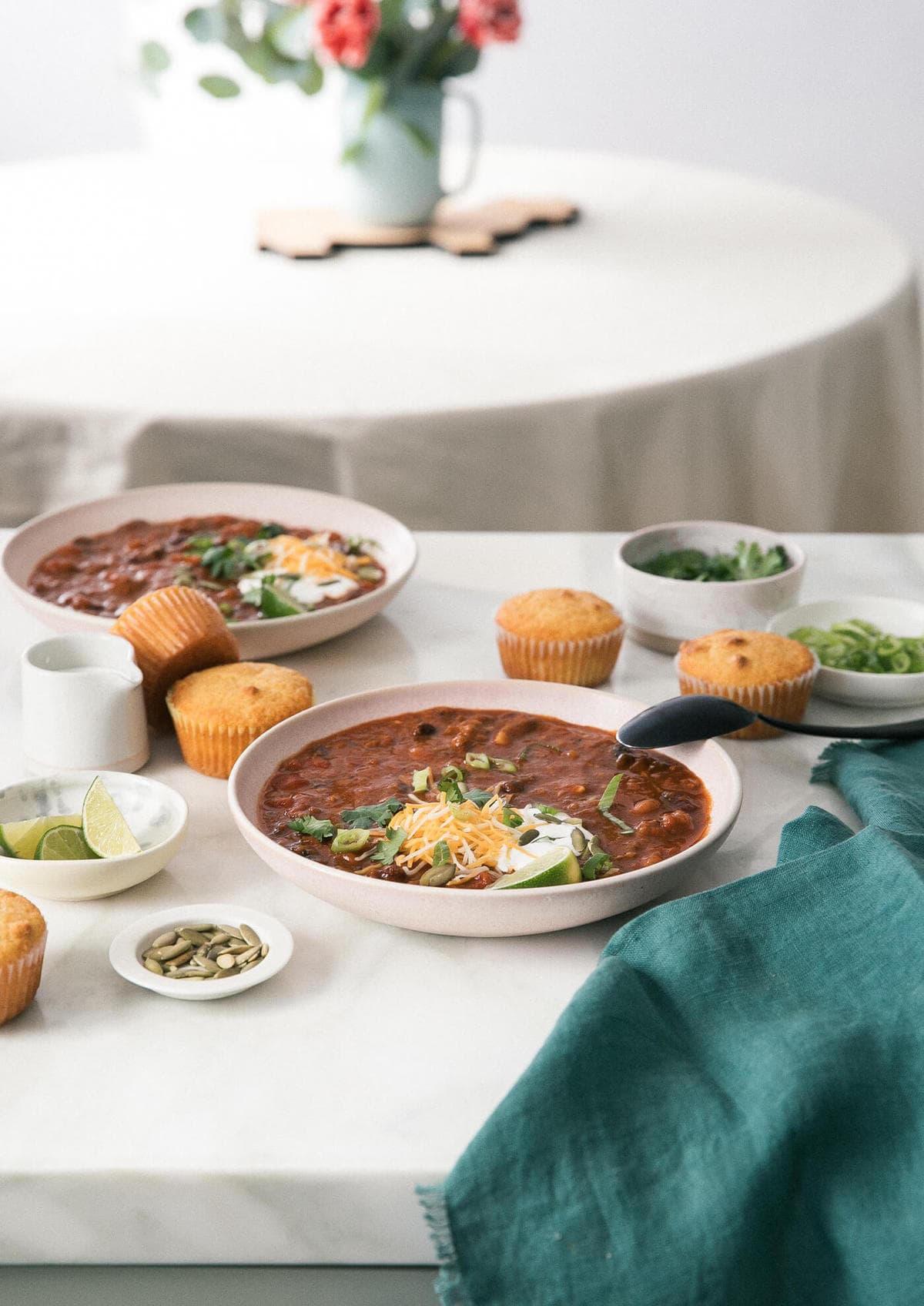 4. Squash Saltado – Lomo saltado is one of my favorite Peruvians dishes. It's so good. This is a vegan alternative that is so flavorful. The squash is delicious with the soy sauce, spices and peppers. Serve it over rice for a veggie fall meal.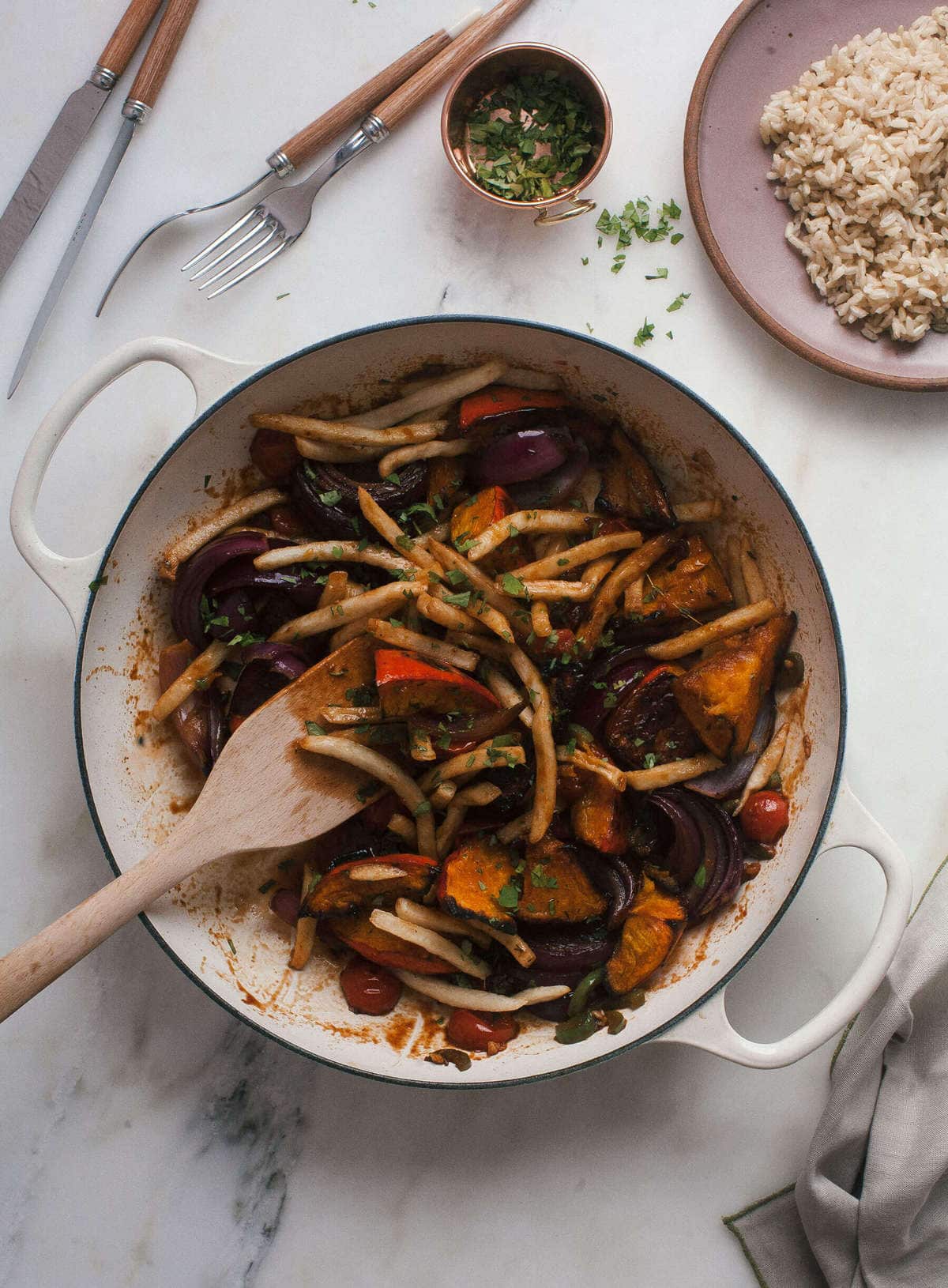 5. Blood Orange Pomegranate Thyme Spritz – I love how these blood orange pomegranate thyme spritzes look. Fall flavors but still refreshing is exactly what I want from my fall cocktails.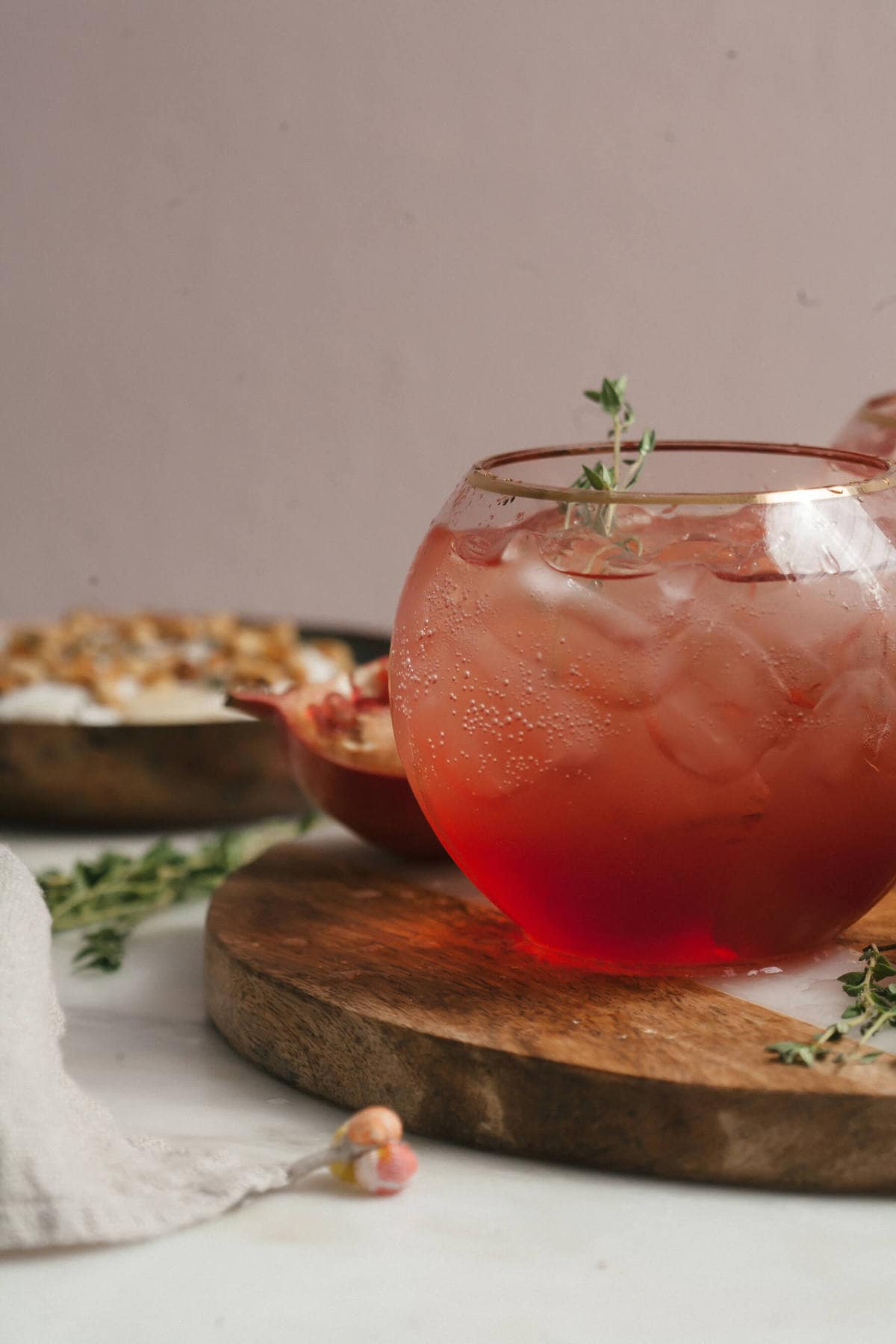 6. Pumpkin Raclette Stove-Top Macaroni and Cheese – Pumpkin puree mixed into the this cheesy mixture filled with the best cheese ever: raclette. It's a bit expensive, I'll admit, but it is so cheesy and funky all at the same time.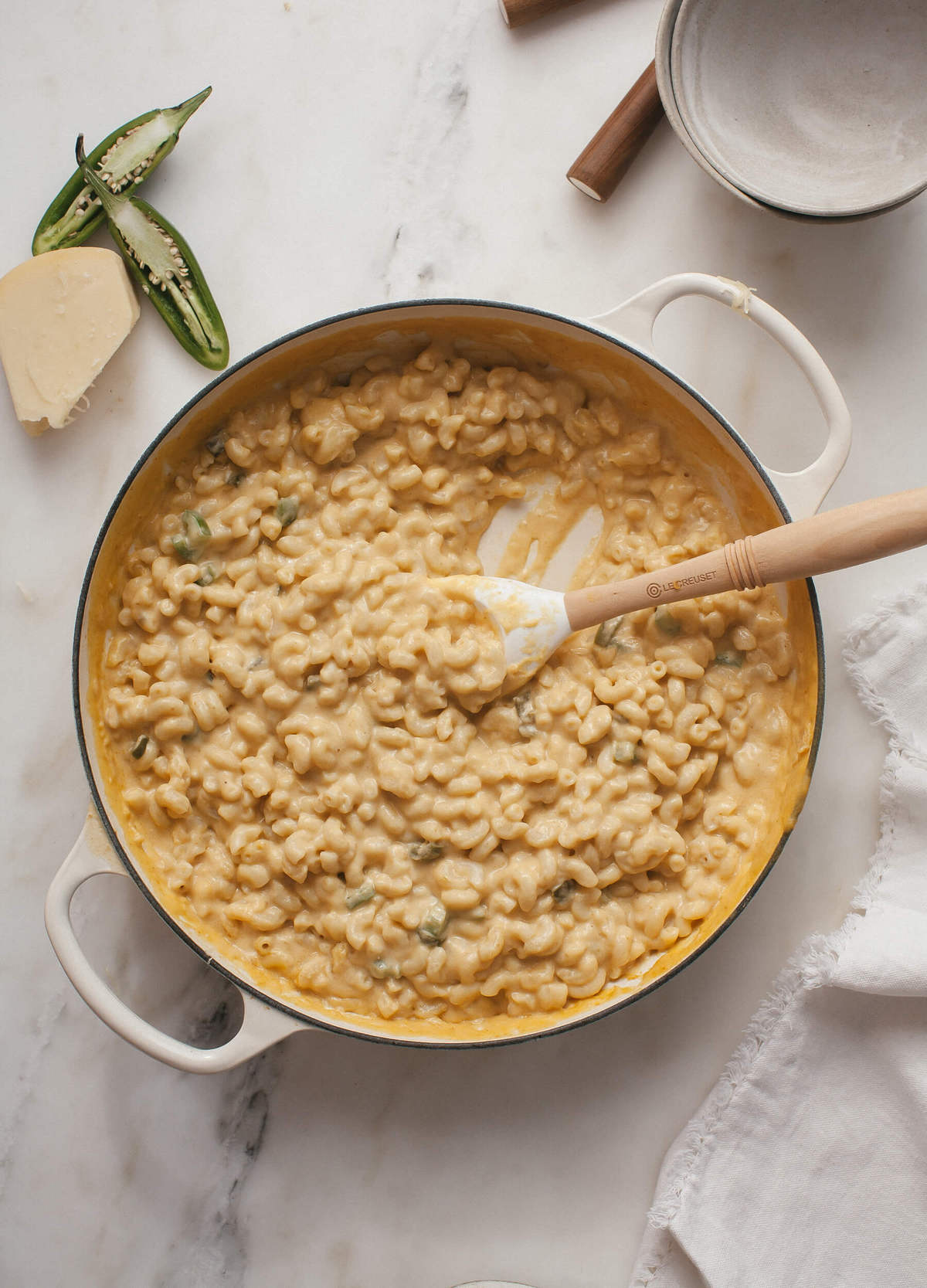 7. Cheddar Rye Apple Hand Pies – The flavor combo of cheddar and apples are celebrated in these hand pies. They are SO good. The filling is a delicious combo of gala apples and honey crisp.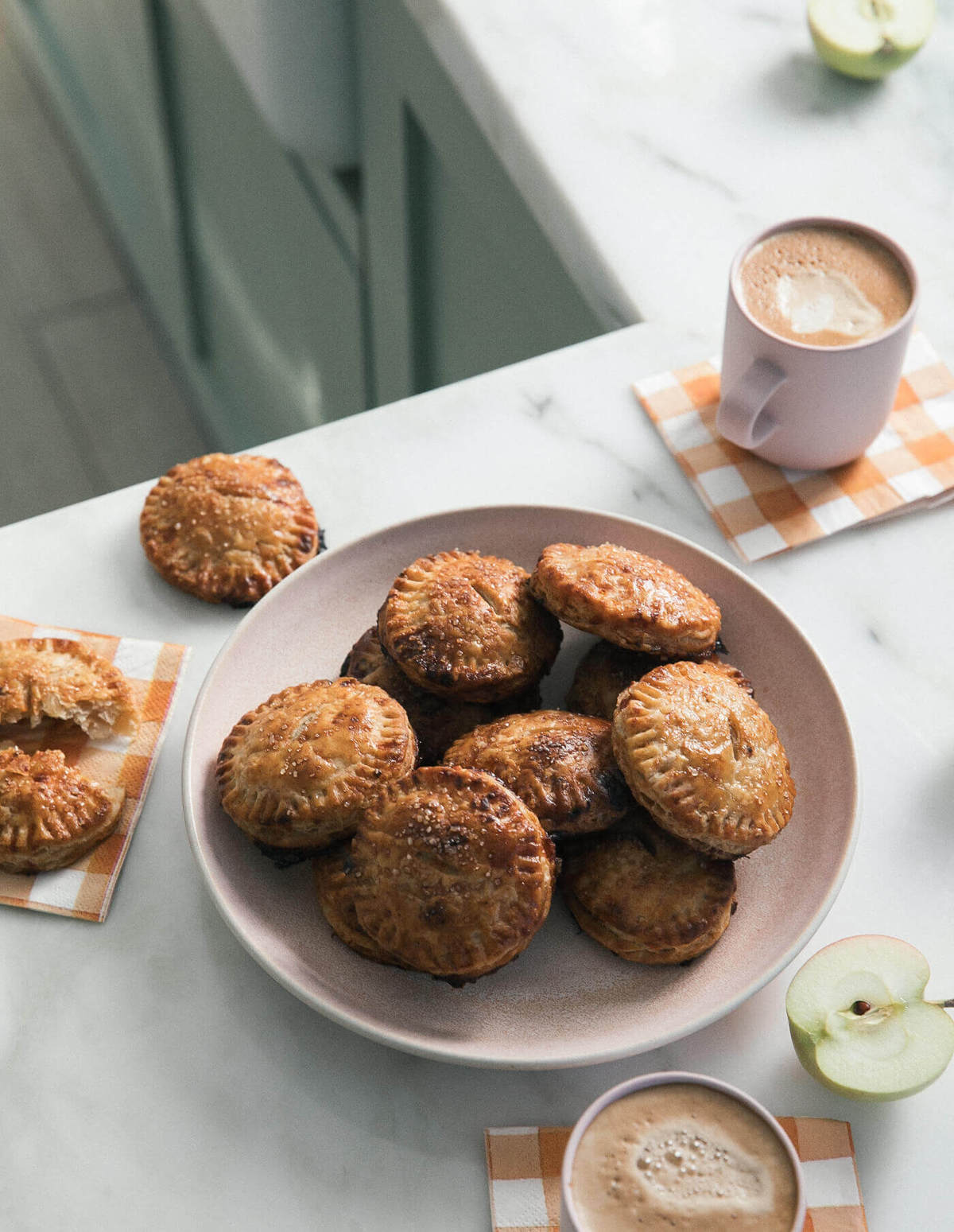 8. Delicata Squash Ricotta Baked Shells – If you're like what can I make that's cozy and cheesy and full of pasta. Look no further! These stuffed shells are a dream!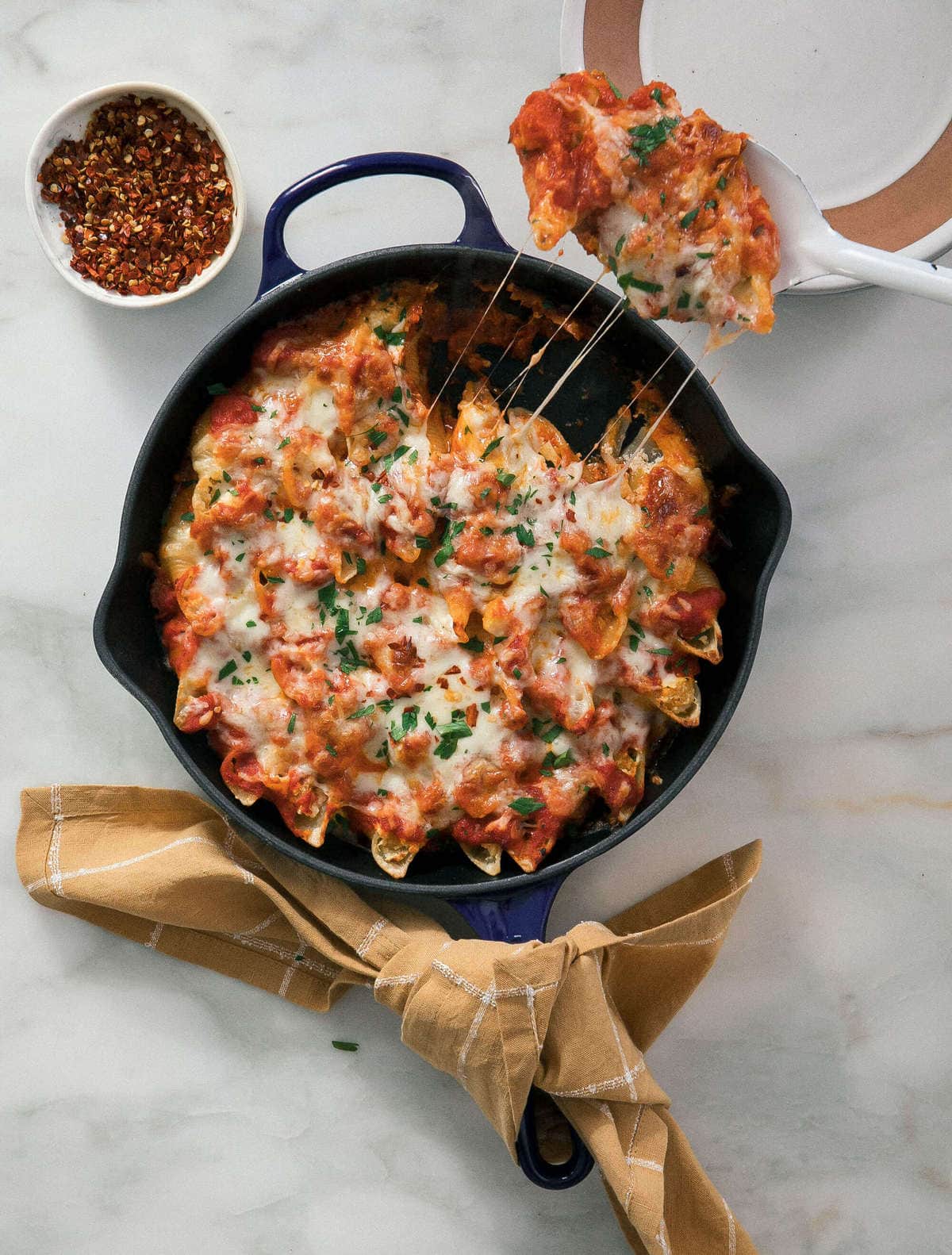 9. Pumpkin Funfetti Cake – I love cake, you know this.Funfetti cake is so delicious because in between the two funfetti layers lives a thick layer of pumpkin cake. It's like fall exploded.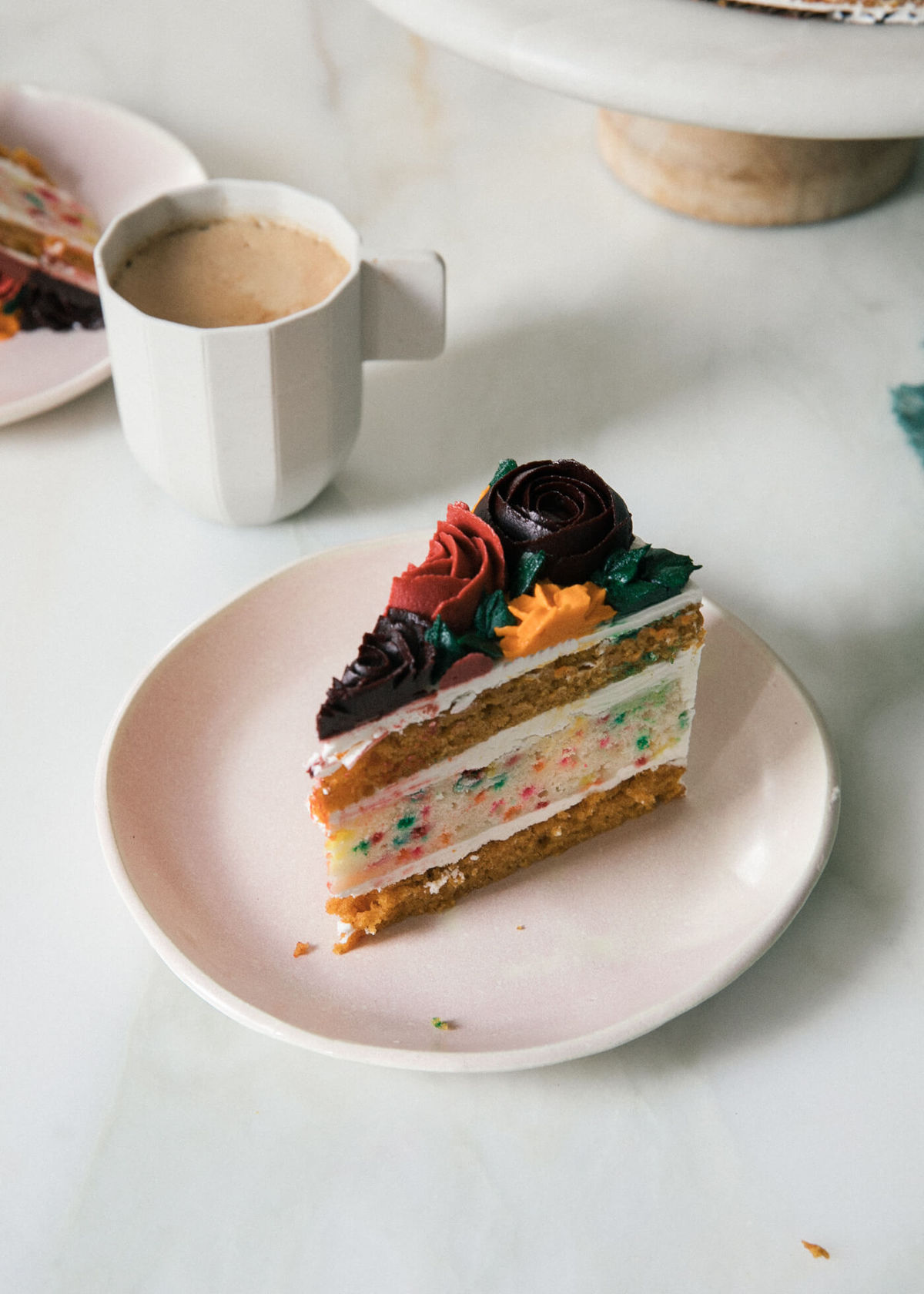 10. Chewy Chai Masala Snickerdoodles – This is the most popular recipe from The Year of Cozy. They have flavors of chai tea, paired with a chewy snickerdoodle consistency. The ingredient that gives these snickerdoodles their delicious chewy texture: cream cheese. It's a small amount but just the right amount.