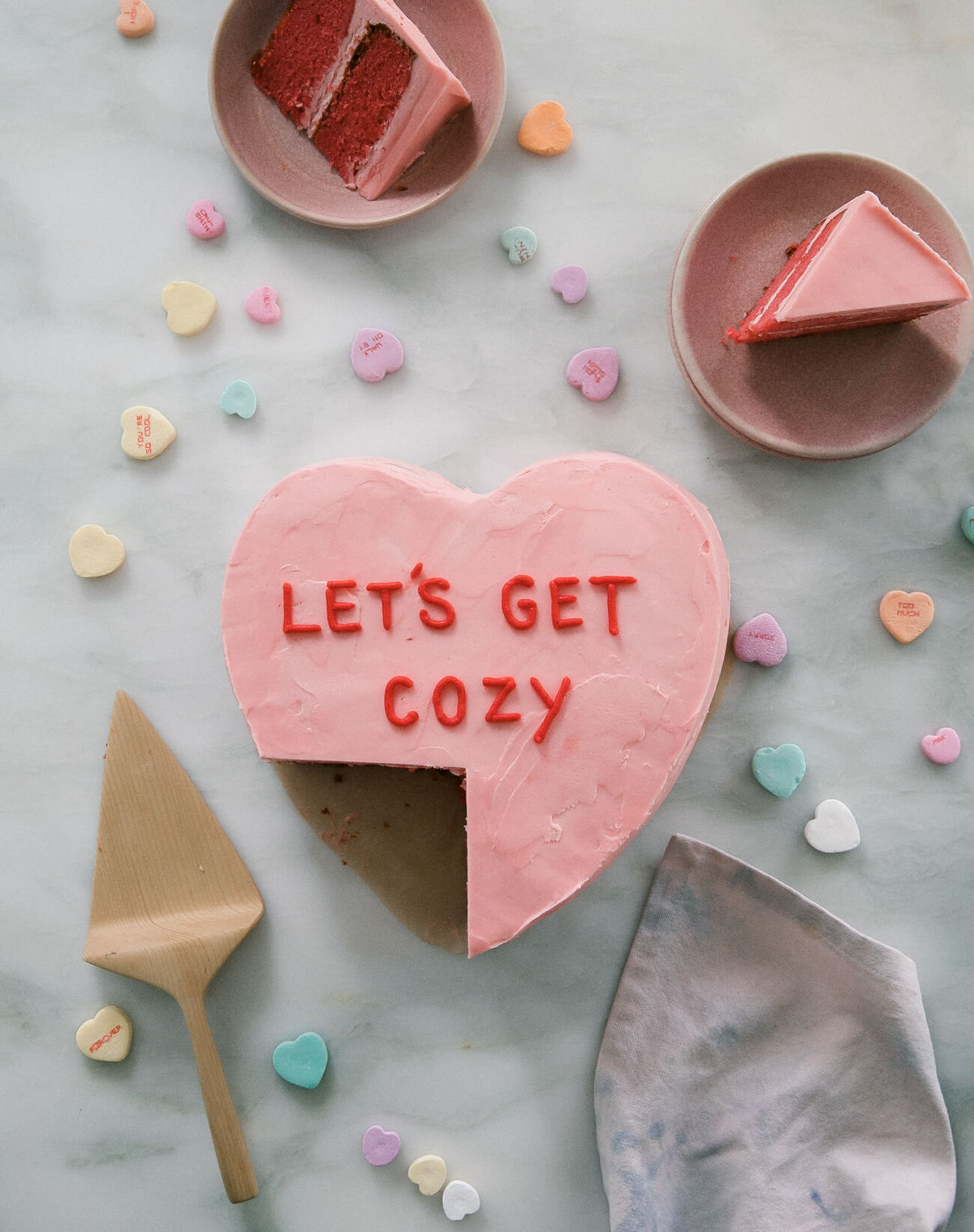 While February is a very short month, it's also a very cool month. Lots of things going on in this month. There is game day (which I barely partake in), Black History Month and of course, Valentine's Day. When I was in New York, I did root for The Rams because I felt like they needed the support. I will be rooting for them on Super Bowl Sunday, too. And while, I think the NFL is V problematic, I understand people's need for joy in the name of football.
Anyway, here we are in February. These are some things I'd like to recommend for your cooking consideration:
1. Red Velvet Heart Surprise Cupcakes – These cupcakes felt like a victory. After a handful of failures, having these turn out felt like we finished the marathon. But we didn't. We just ended up with good tasting cupcakes.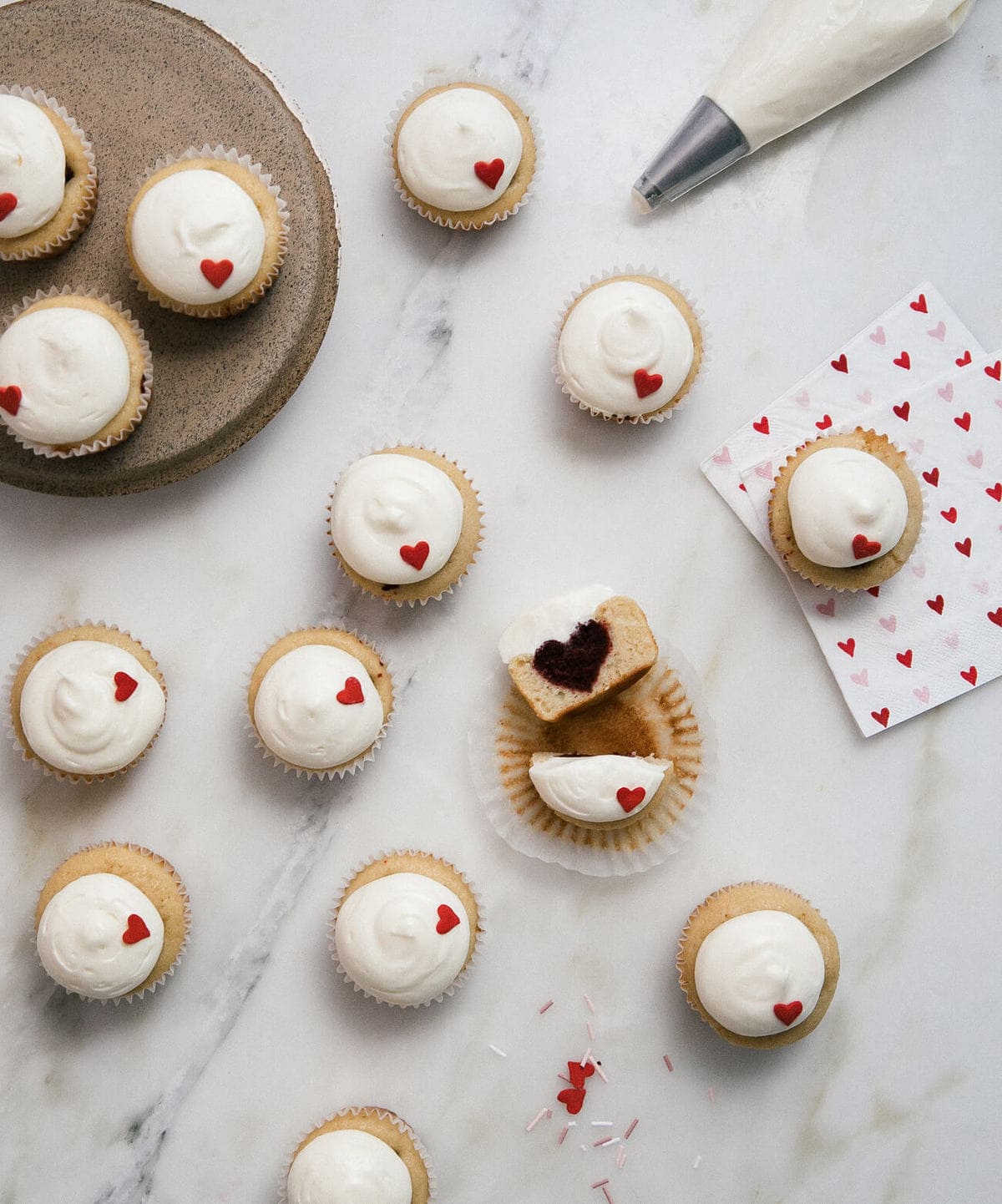 2. Warm Caramelized Fennel + Leek Dip – This dip is one of my favorite things EVER. It's an oldie (sorta) but still incredibly solid. If you've never really liked fennel, trust me cheese makes it way better. You will be a changed human.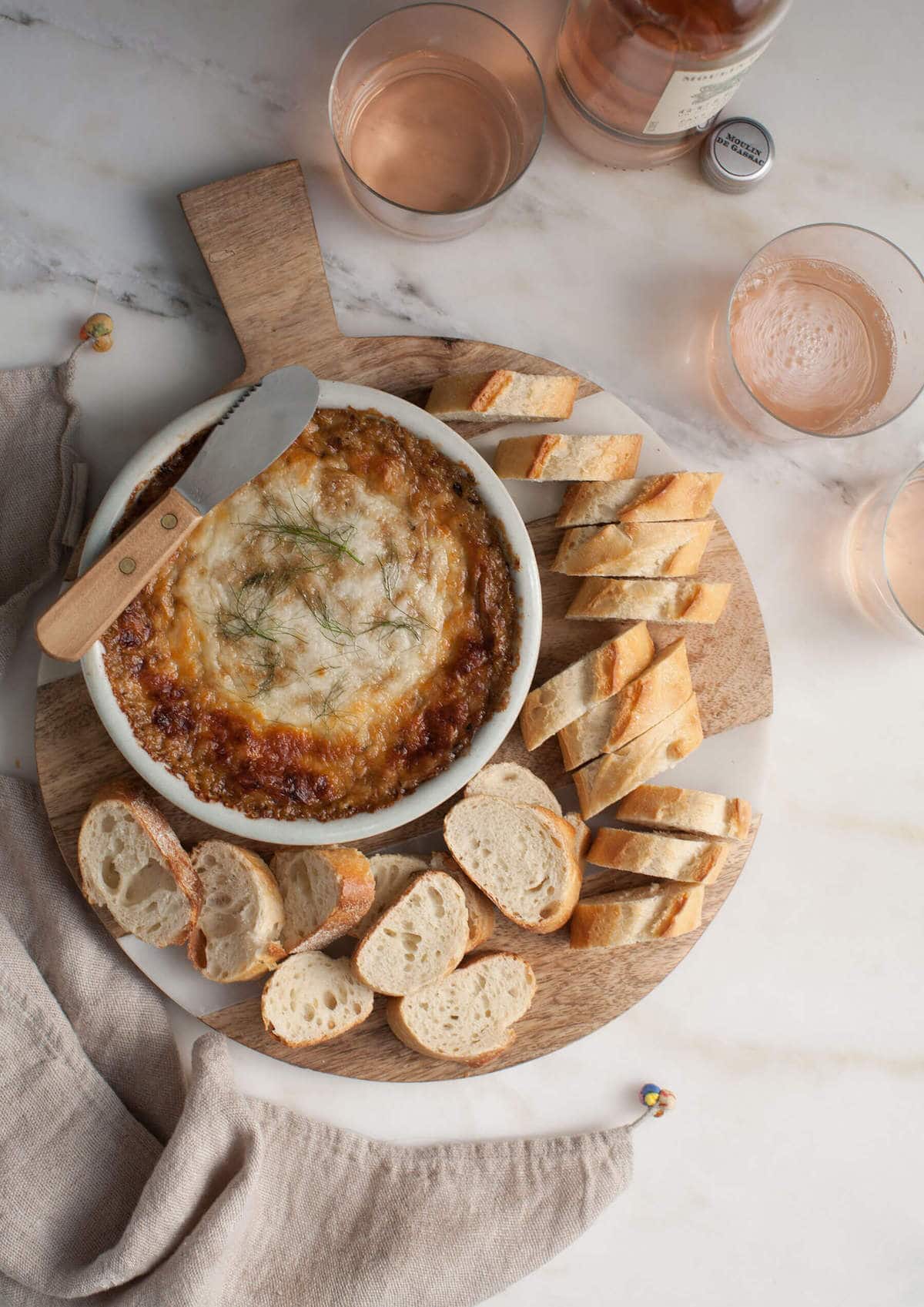 3. Instant Pot Pozole Verde con Pollo – This recipe was super popular last month because it's EASY EASY EASY. And the polar vortex decimated the mid-west and north east. It was even chilly in Los Angeles and rainy so this has been on repeat.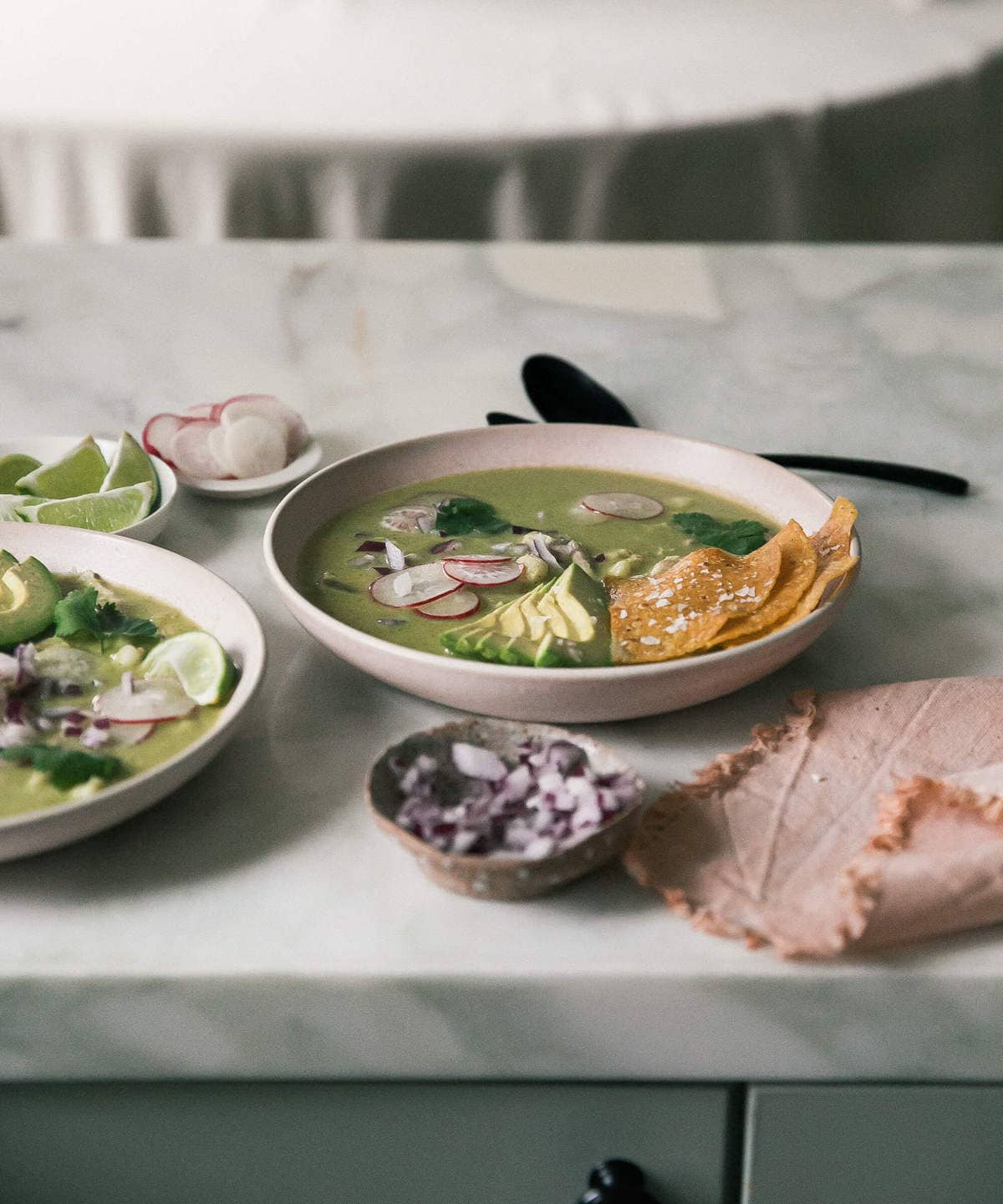 4. Warm Cuban Dip Sandwich Dip – Have you ever had a Cuban sandwich? This is the dip version, utilizing all of the components that are usually in the sandwich. This dip is DELICIOUS.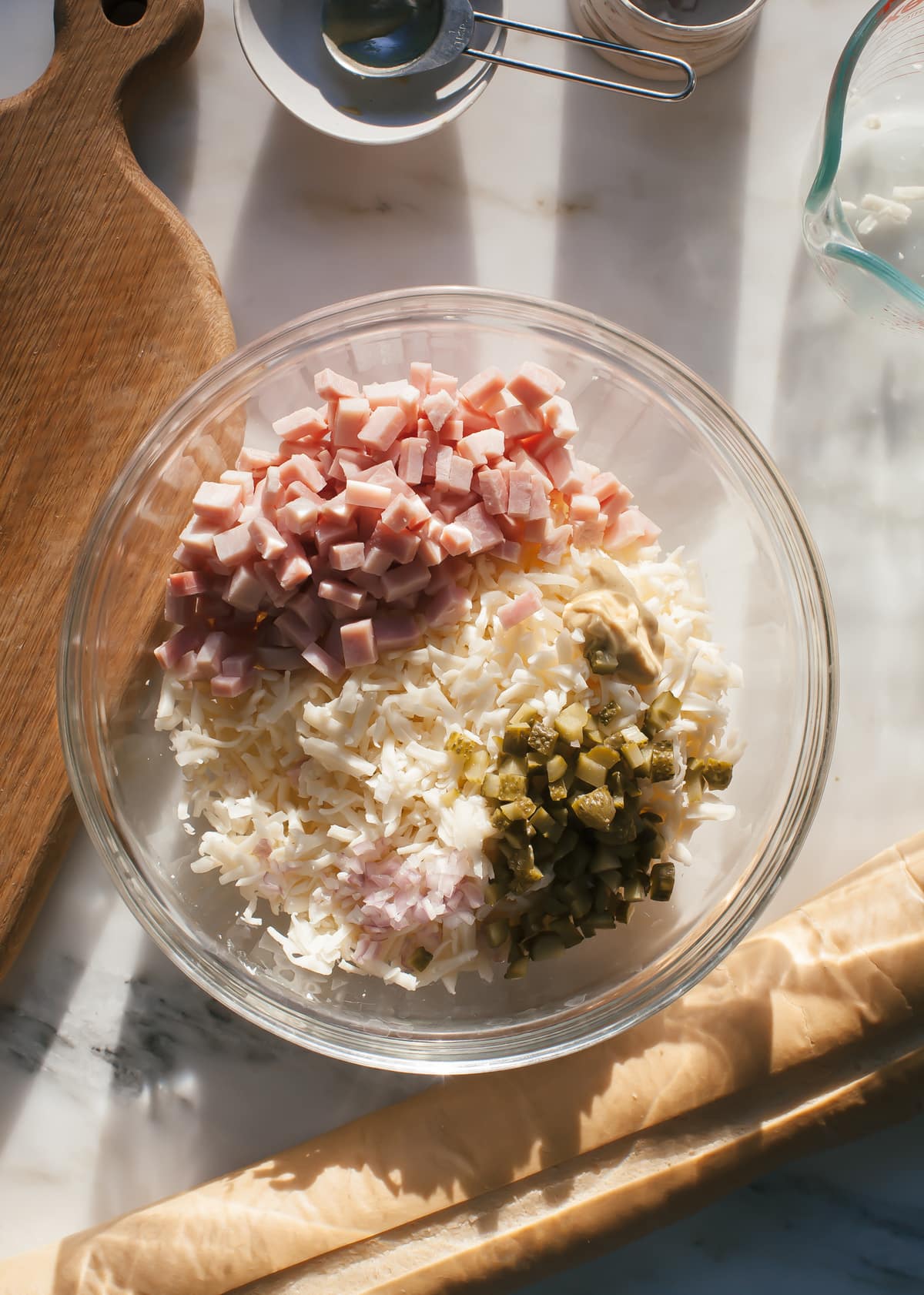 5. Mini Chocolate Sheet Cake for Two with Raspberry Frosting – If you're looking for a cake that is perfect for two people (ok, maybe four people), this is it! The frosting is super tasty, too.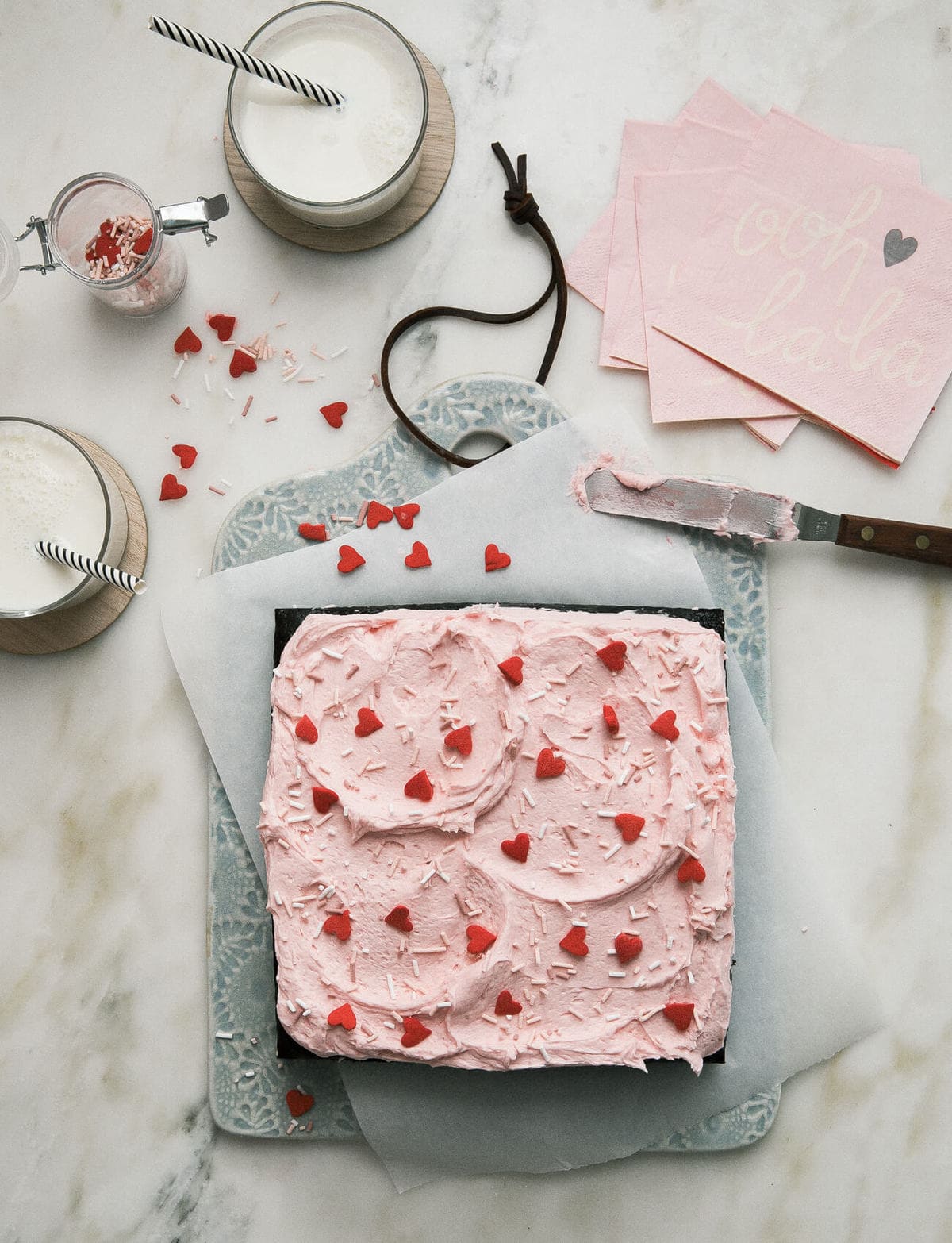 6. Ginger Shrimp Stir-Fry with Garlicky Bok Choy – I've made this a few times since I posted it because it's so simple to throw together and it's healthy. At this time of year, I want dishes that are comforting and warm but light.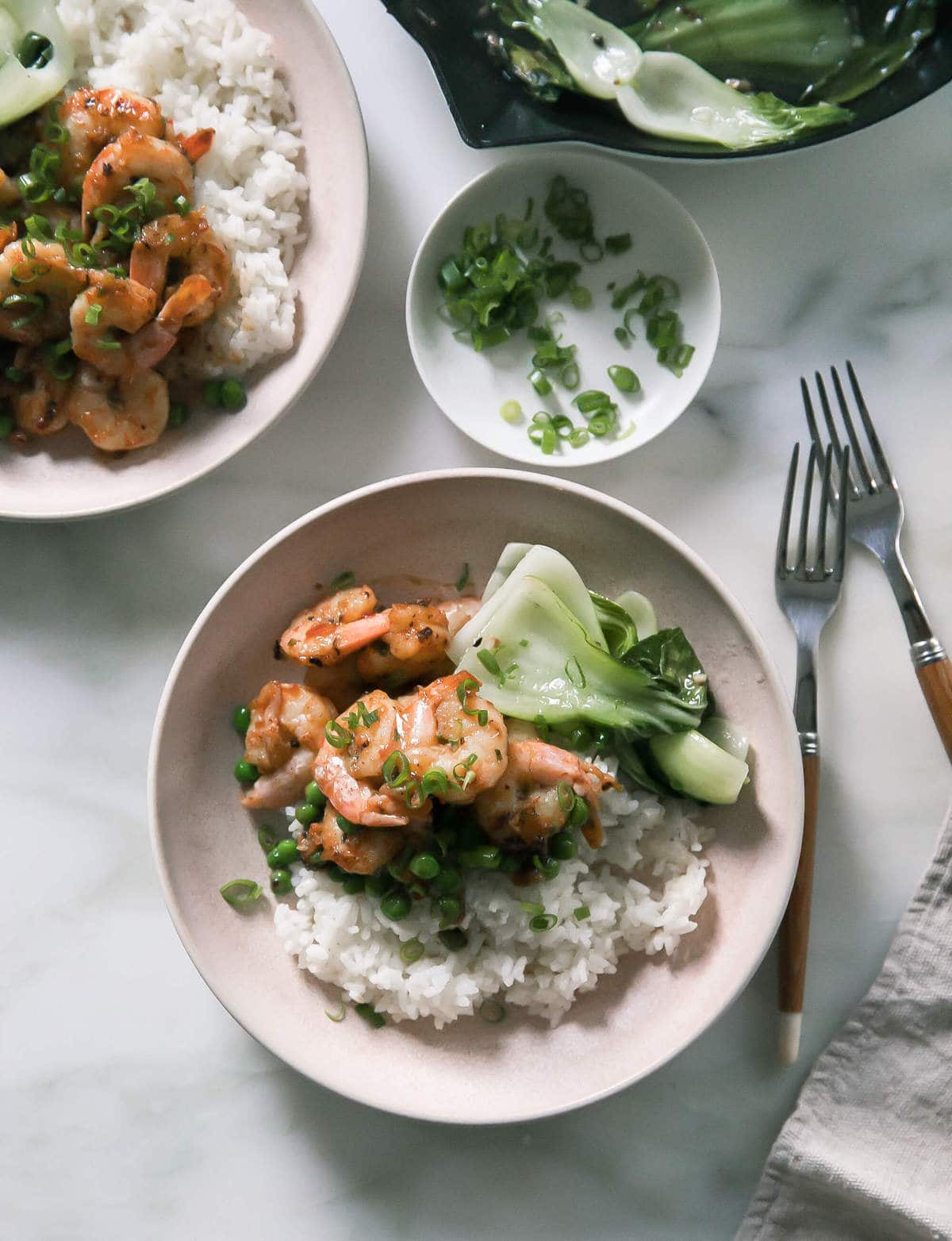 7. Strawberry + Cream Cookies – I know that spring is still far away and yet all of us—especially those living in colder states—can't wait for its arrival. These luckily don't require fresh spring strawberries. They get their flavor from freeze-dried strawberries and paired with white chocolate chips, it's a nice win.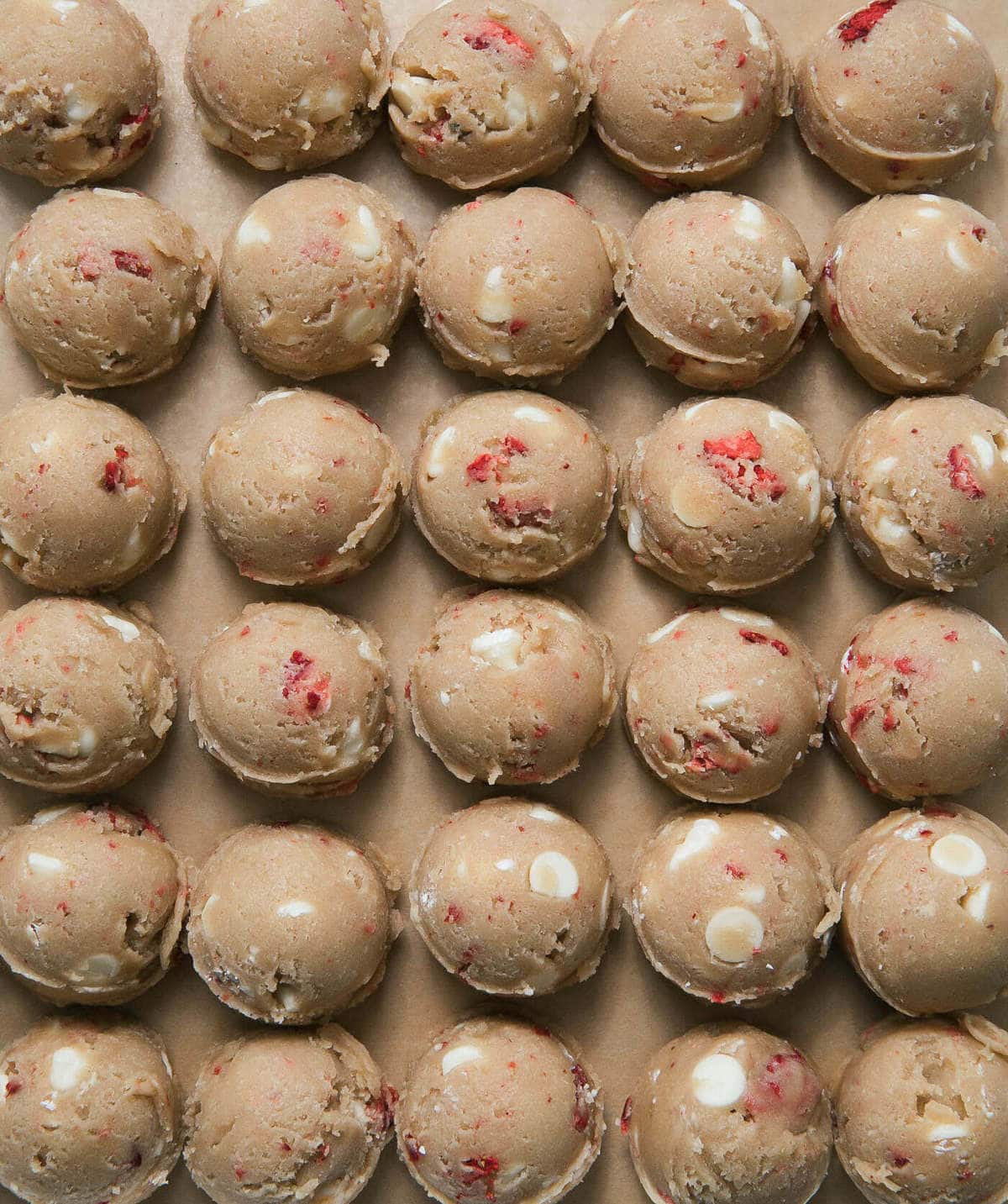 8. Bourbon Pecan Chocolate Chip Cookies – These chocolate chip cookies are PERFECT for a party because they have everyone's favorite ingredient: alcohol.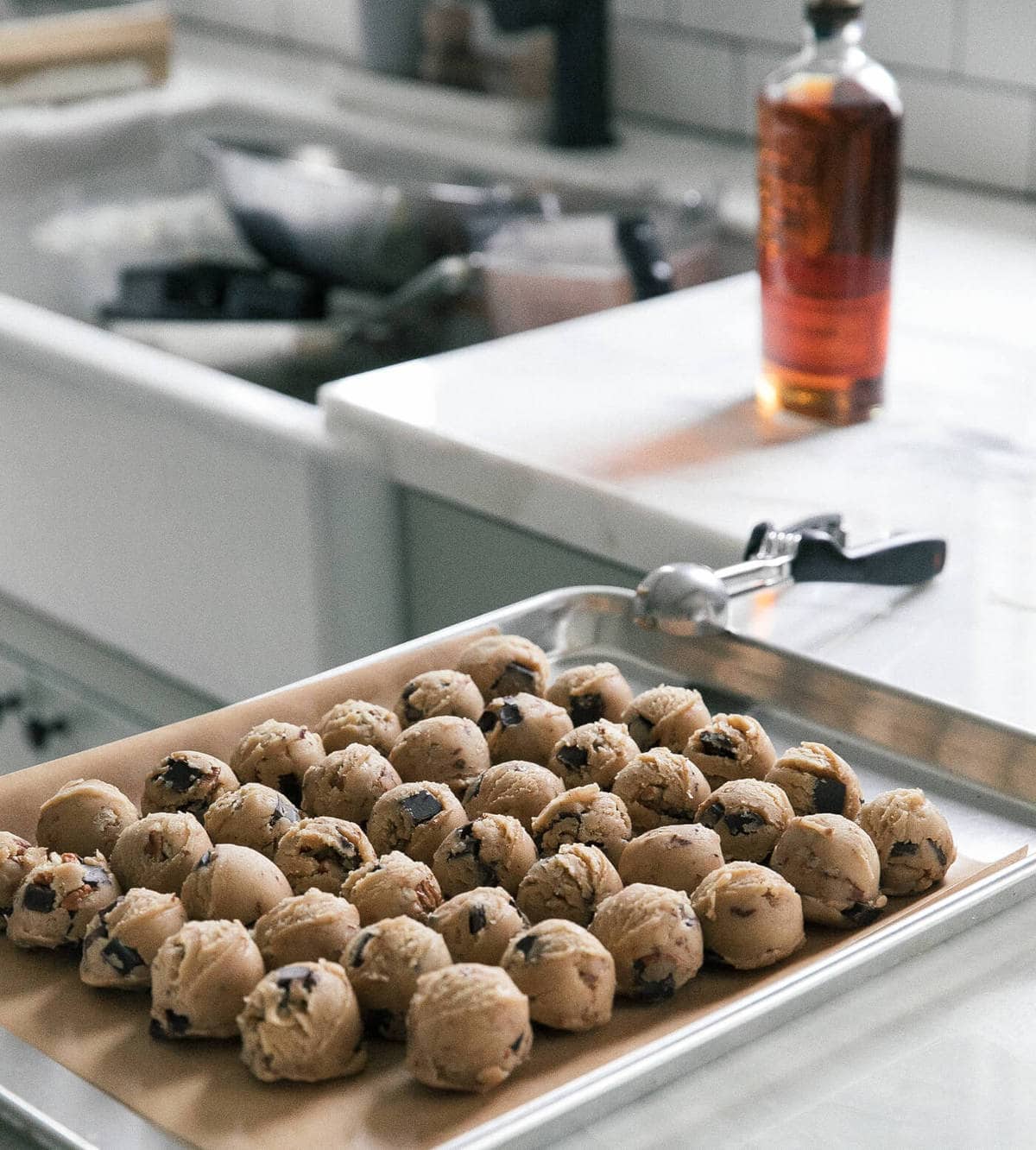 9. Classed-Up Double Decker Tacos – My college self loved Taco Bell with absolutely zero shame. My thirty-something year old self cares about ingredients a bit more and, well, balance? Lol. But sometimes you gotta make double decker tacos and homemade ones are even better!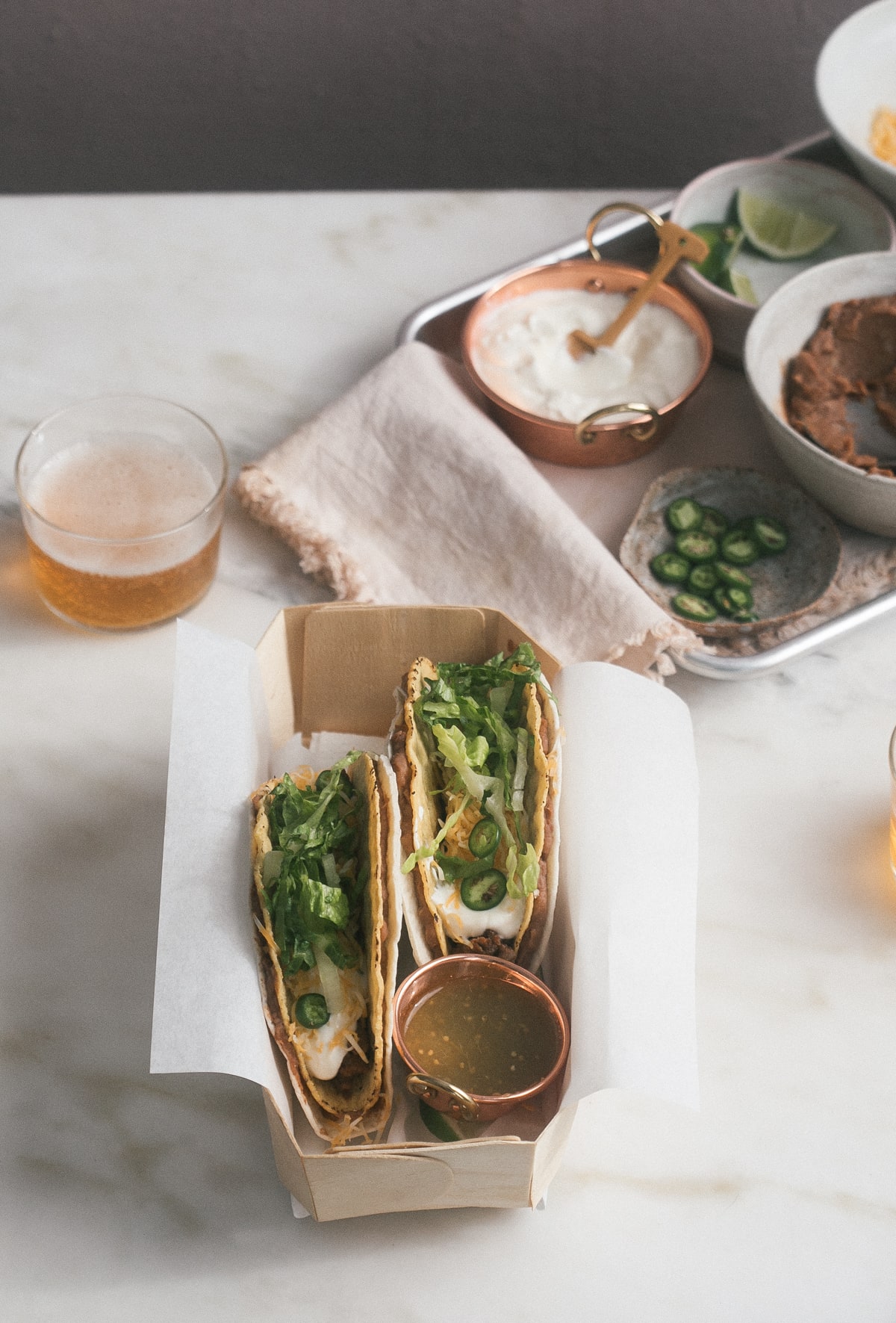 10. Oat Milk Collagen Hot Chocolate – Since it's still chilly and it's 2019 and we're annoying and now consume collagen, here is a recipe for oat milk collagen hot chocolate. I still drink this.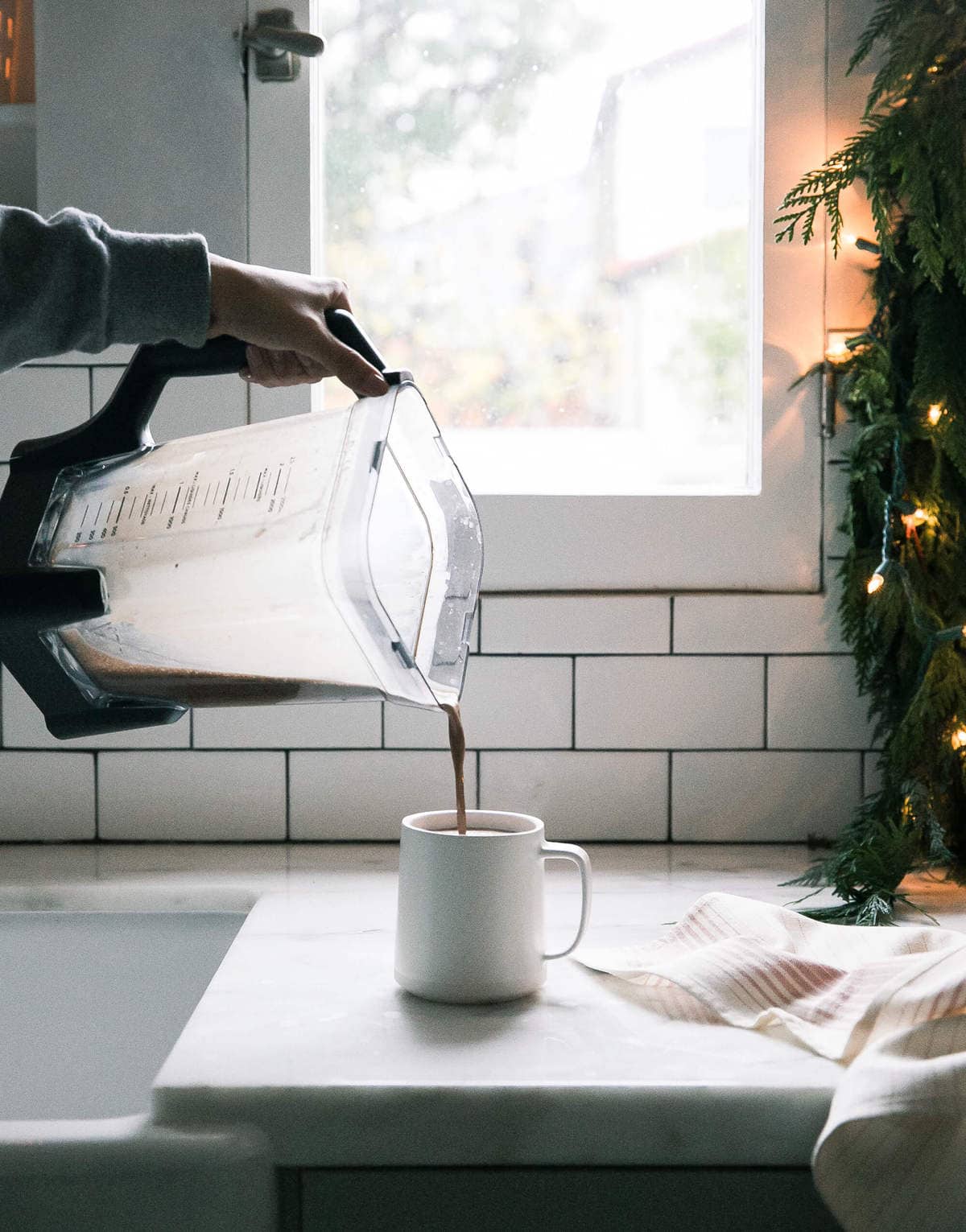 11. Strawberry Heart Conversation Cake – Did you hear that they stopped making conversation candy? I honestly can't say that I'm THAT bummed. That candy sorta tastes gross but you know what is delightful? This strawberry heart cake!